Saturday Night Fever #64
Welcome to the Saturday Night Fever recipe link party!  Link up your most recent recipe posts to get pinned and possibly featured next week!  Make sure you check out this week's Holiday Features!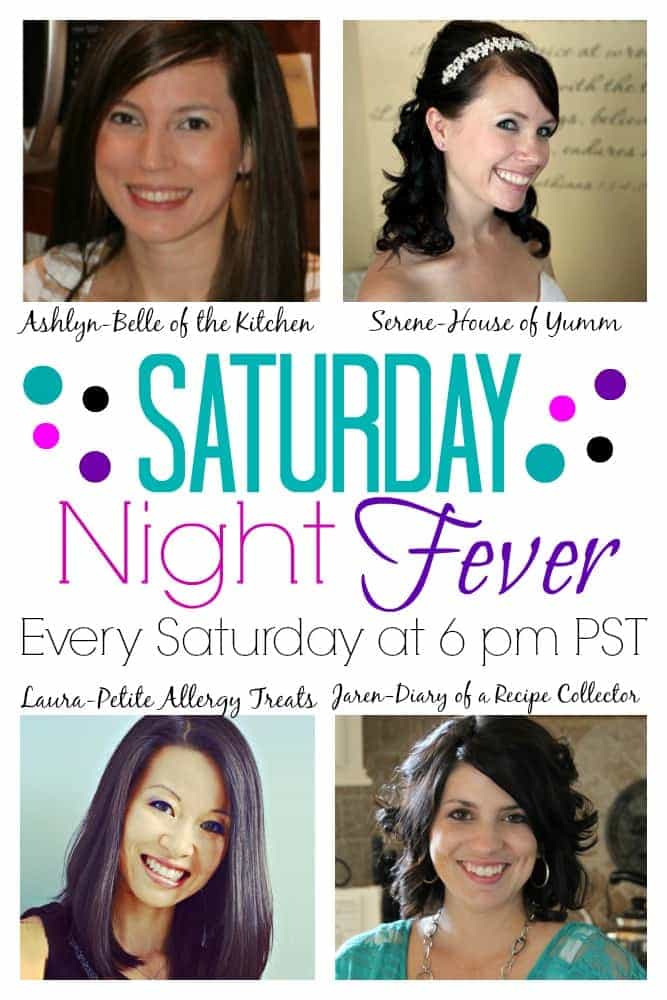 Welcome friends to another Saturday Night Fever recipe link party.  If you're new here, this is a great way to get some exposure for your blog, get pinned, meet new blogger, find new blogs to follow, and tons of other fun stuff!  If you're not a blogger, this is basically pinning heaven!  All the links below will take you to the original post with the recipe, so check it out and have fun.
Hope everyone has had a wonderful week!  How many days until Christmas now?  Not that many..that's all I can keep track of.  The Christmas Season is flying by!  Which makes me sad, because it's my favorite time of year.  There's so many activities and fun things to do, this weekend we get to sing Carols with our church, and have dinner parties and brunch with our friends.  We did our Christmas cookie decorating, which we do every year.  So much fun!  My girls are getting so big they were able to do it pretty much all on their own this year.  All I had to do was roll out the dough for them.  The littlest one had a blast squishing the dough with her fingers and dumping sprinkles all over the place.  I put up a picture of her on my Instagram, she's the cutest!!!  You must check it out.  
Enough about me and my cute kids though right??  We came for FOOD!  So let's get to it.  I have some wonderful Holiday themed features for you tonight.  Eggnog, and Peppermint, and Ginger Snaps oh my!!  First up, here's a quick peek at what your other hosts and I have been up to this last week: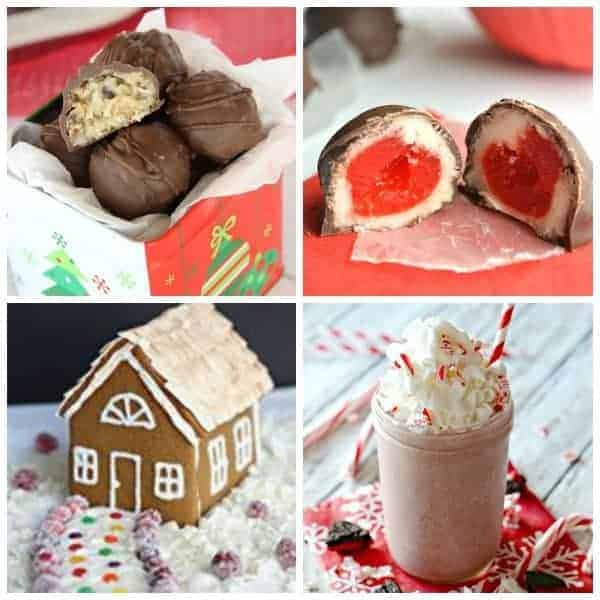 Magic Cookie Truffles – Diary of a Recipe Collector
Chocolate Covered Cherries – House of Yumm
Gluten Free Vegan Gingerbread House (Egg-Free Royal Icing) – Petite Allergy Treats
Peppermint Oreo Milkshake – Belle of the Kitchen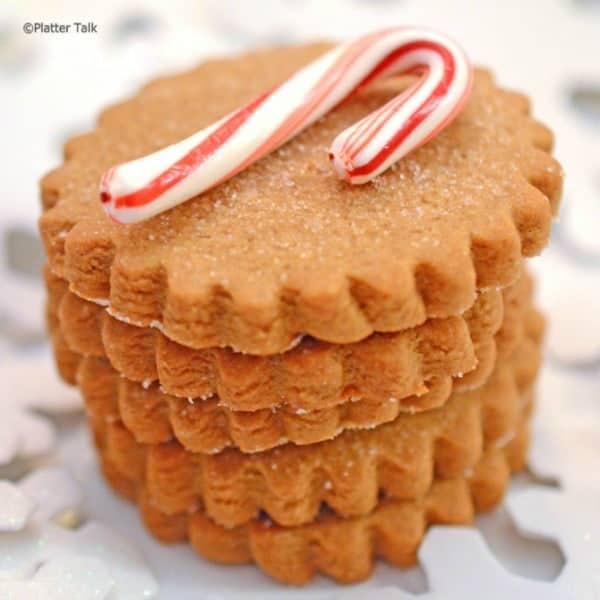 Grandma Brotherton's Ginger Cookies – Platter Talk  

 Peppermint Mocha Donuts – Kristine's Kitchen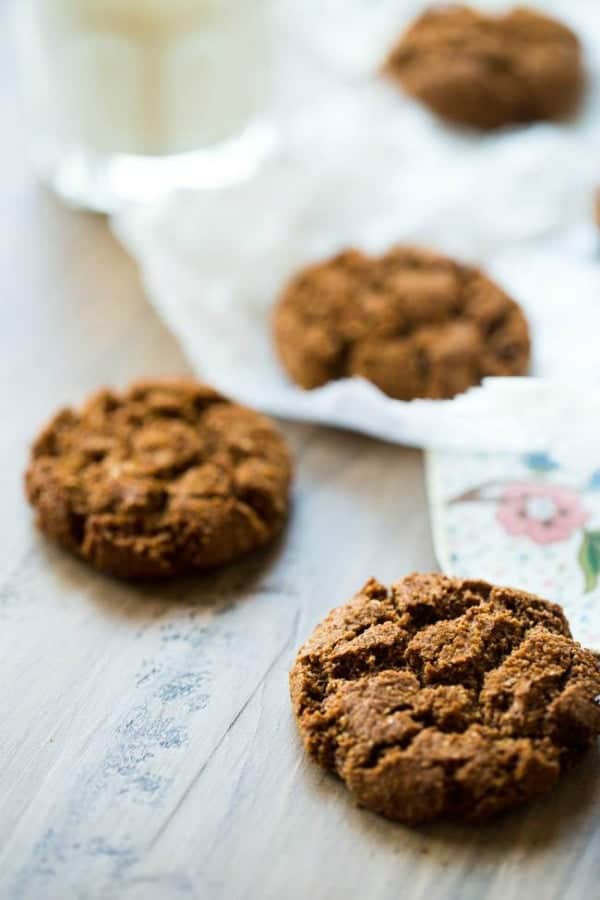 Healthy Ginger Snap Recipe – Food Faith Fitness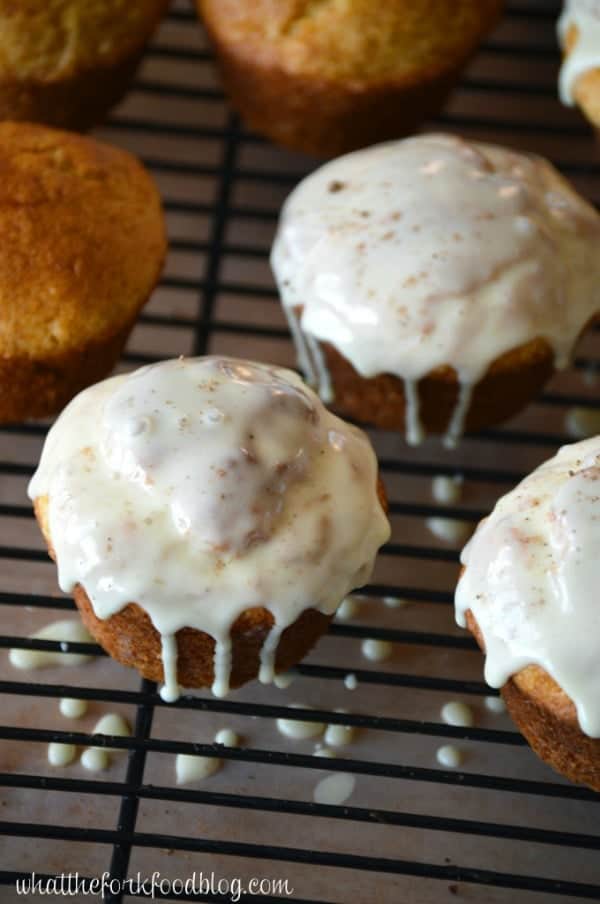 Eggnog Muffins with Eggnog Glaze – What the Fork Food Blog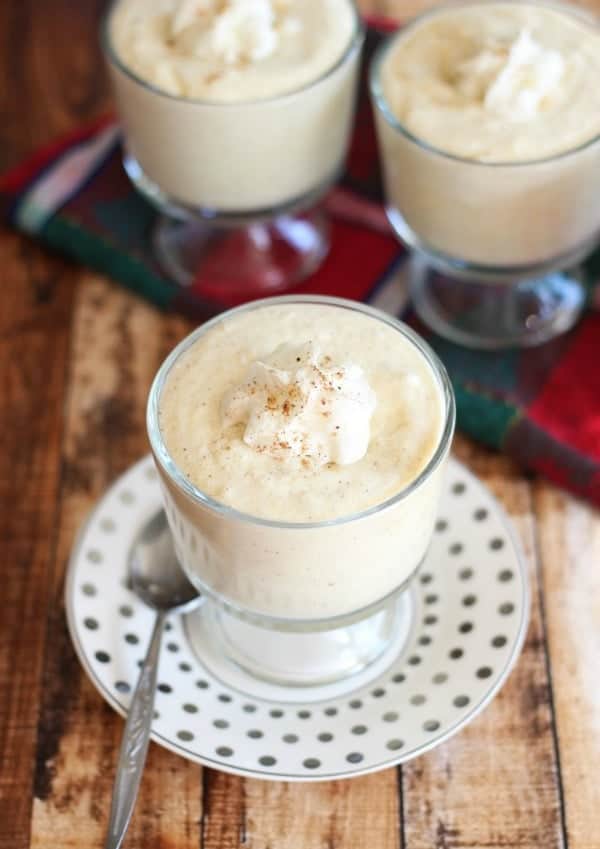 Creamy Coconut Rum Eggnog Mousse – The Gold Lining Girl 
SaveSave
House of Yumm is a participant in the Amazon Services LLC Associates Program, an affiliate advertising program designed to provide a means for us to earn fees by linking to Amazon.com and affiliated sites.