Welcome party people to Saturday Night Fever!  Link up your recipes so you can be pinned and possibly featured next week!  Make sure you check out the family friendly dinner meals that are this week's features.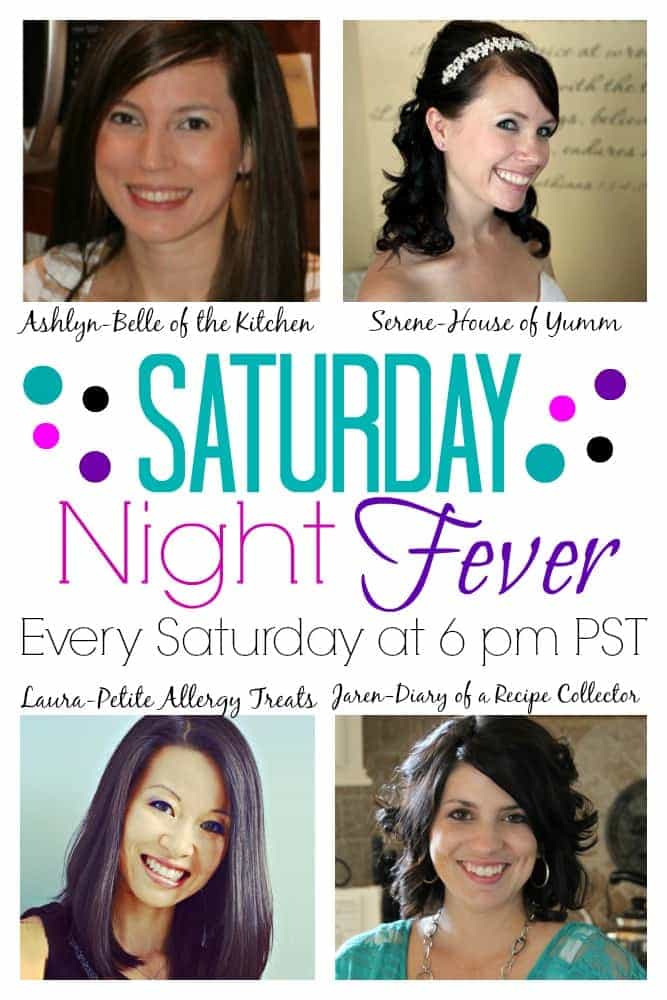 Hellooo there my friends.  How has your week been?  Mine was uneventful..just the way I like it.  We actually had no soccer games scheduled for today, day off?!?  Whoooo Hoooo!  So we went to have some goo-ooood Texas style BBQ.  Have you had authentic Texas BBQ before?!  Oh my goodness.  I think I ate my own weight in meat.  Brisket, beef ribs, sausage links.  Of course had some cole slaw and jalapeno mac n cheese on the side.  Don't judge me.  The brisket was so tender it just fell apart when I picked it up.  And the jalapenos were so hot my face was sweating.  Just the way it should be right?  I have smelled like BBQ the rest of the day just from being inside the restaurant.  I can count on you..my fellow foodies to understand the magnitude of this meal.  The rest of the fam bam is currently passed out in a food coma on the couch.  
Enough about BBQ!  Onto some more delicious foods.  Here's a quick peek at what your hosts have been up to this week.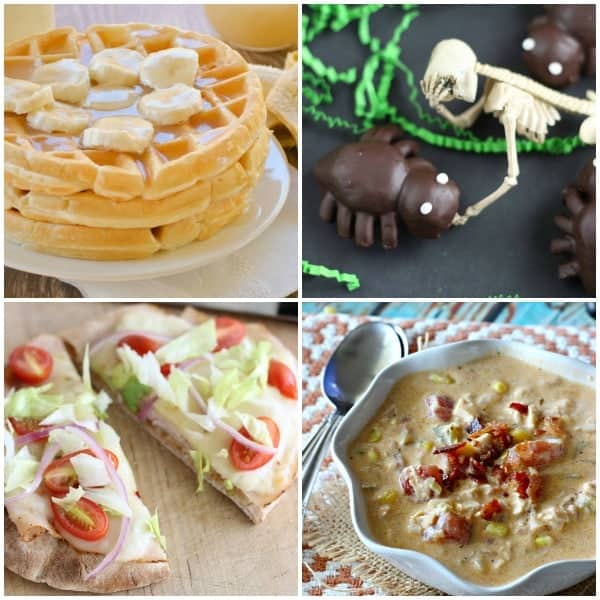 Banana Cream Waffles with Homemade Vanilla Syrup – House of Yumm
Cookie Dough Man Eating Spiders – Petite Allergy Treats
Skinny Turkey Pepperjack Pizzas – Diary of a Recipe Collector
Bacon Chicken Corn Chowder – Belle of the Kitchen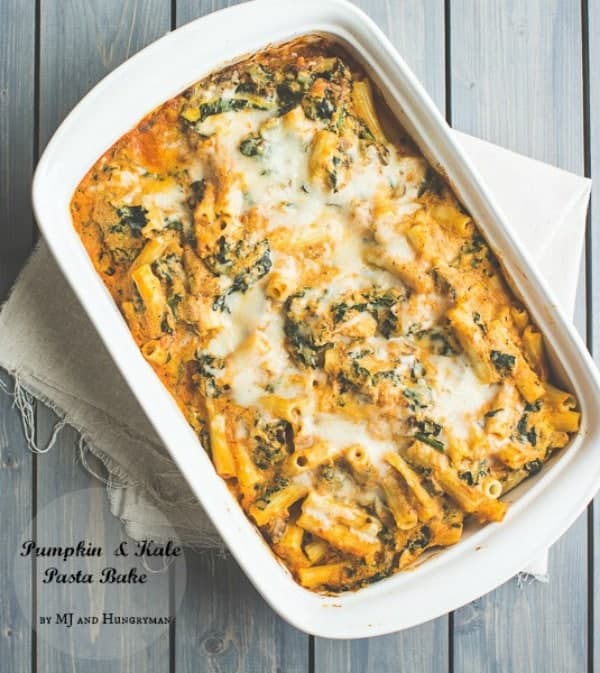 Vegetarian Pumpkin and Kale Pasta Bake | MJ and Hungryman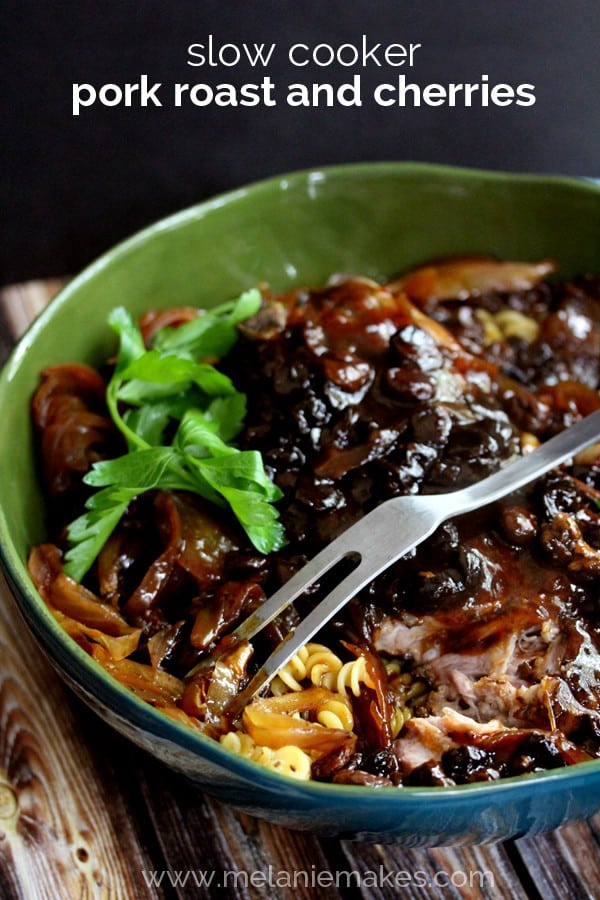 Slow Cooker Pork Roast and Cherries | Melanie Makes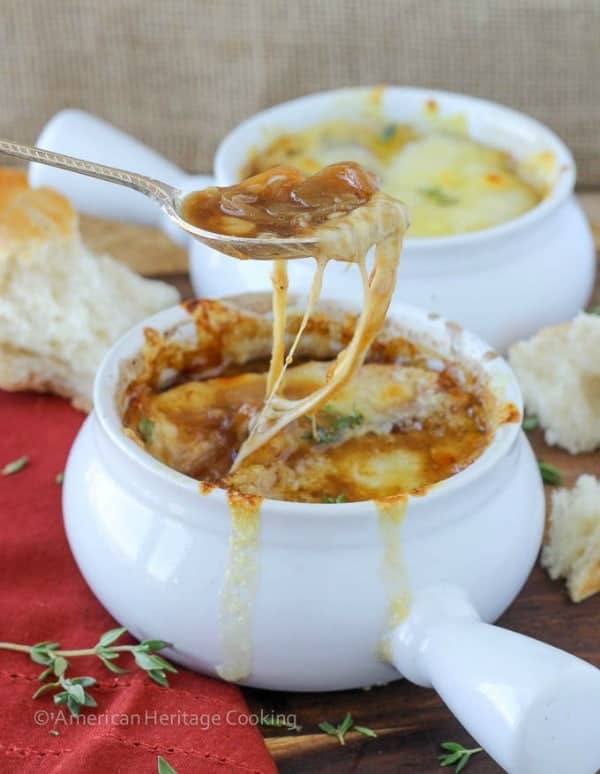 The Best Homemade French Onion Soup | American Heritage Cooking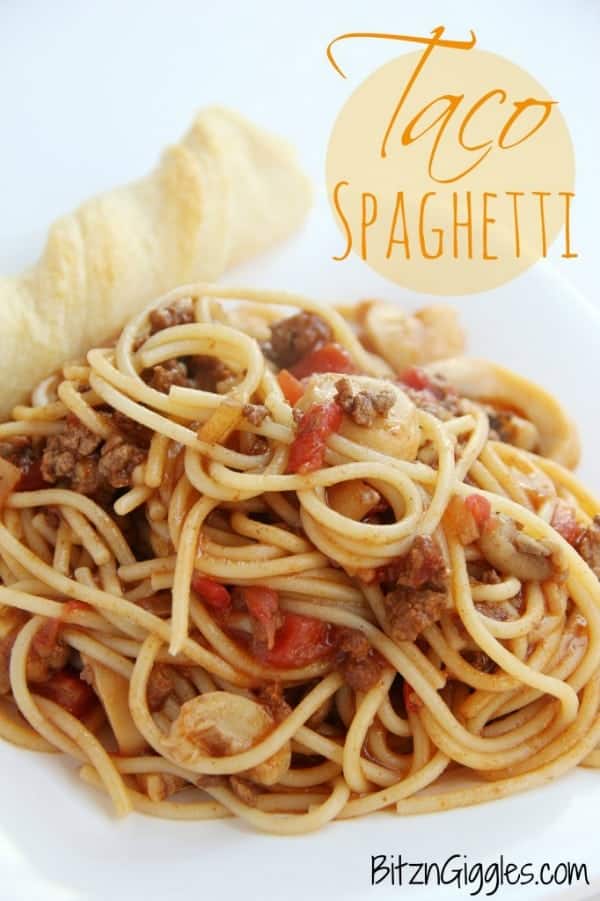 Taco Spaghetti | Bitz & Giggles
 Tex-Mex Lasagna | Mom Foodie
If y'all were featured make sure you snag a super cute pin below to put on your post, or elsewhere on your site 😉
Plus make sure y'all follow our new Saturday Night Fever Party board on Pinterest!  We love being able to show off your hard work.
Follow Belle of the Kitchen's board Saturday Night Fever Party on Pinterest.
NOW, LET'S GET TO THE PARTY! THE RULES ARE SIMPLE:
Please only link up food or drink related posts. You can share up to 5 recipes. They don't have to be recent posts, but please make them new to our party.
Visit and pin at least three other links that are near you in the list. It's not a party without mingling!
Follow each of your hosts:
 HOUSE OF YUMM: PINTEREST | TWITTER | INSTAGRAM | FACEBOOK | GOOGLE+
DIARY OF A RECIPE COLLECTOR: PINTEREST | INSTAGRAM |FACEBOOK | GOOGLE+
BELLE OF THE KITCHEN: PINTEREST | TWITTER |FACEBOOK | GOOGLE+
PETITE ALLERGY TREATS: PINTEREST | TWITTER | FACEBOOK  | GOOGLE+
Come back next week to see if you were featured! Each host will choose her own features, so be sure to visit all of us to look for your name in lights. Now let's get to the fun!
Keep the party going on the weekends!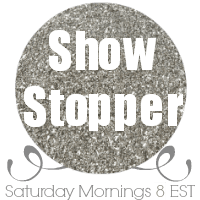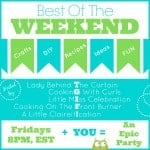 SaveSave
House of Yumm is a participant in the Amazon Services LLC Associates Program, an affiliate advertising program designed to provide a means for us to earn fees by linking to Amazon.com and affiliated sites.