Samoa Rice Krispie Treat Frosting
  Caramel buttercream frosting mixed with Samoa Rice Krispie treats on top of a moist vanilla cupcake.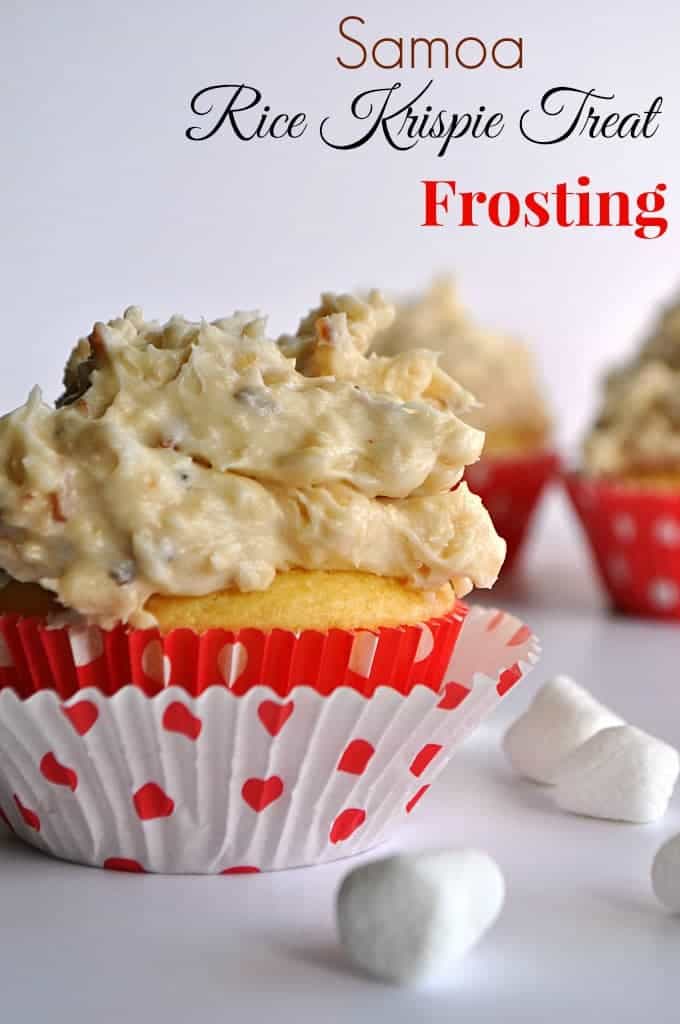 Hold on to your hats!!
This dessert is so unbelievable, when I told my husband my idea for it, he actually told me, "Don't you think that's a little much?"  Which of course meant that I had to do it!!  There is no dessert that can be "a little much."
If you're following along you saw that I recently made Samoa Rice Krispie treats.  And oh boy were they deeeee-licious.  What's the only thing that can make any dessert better??  Putting it on top of a cupcake of course!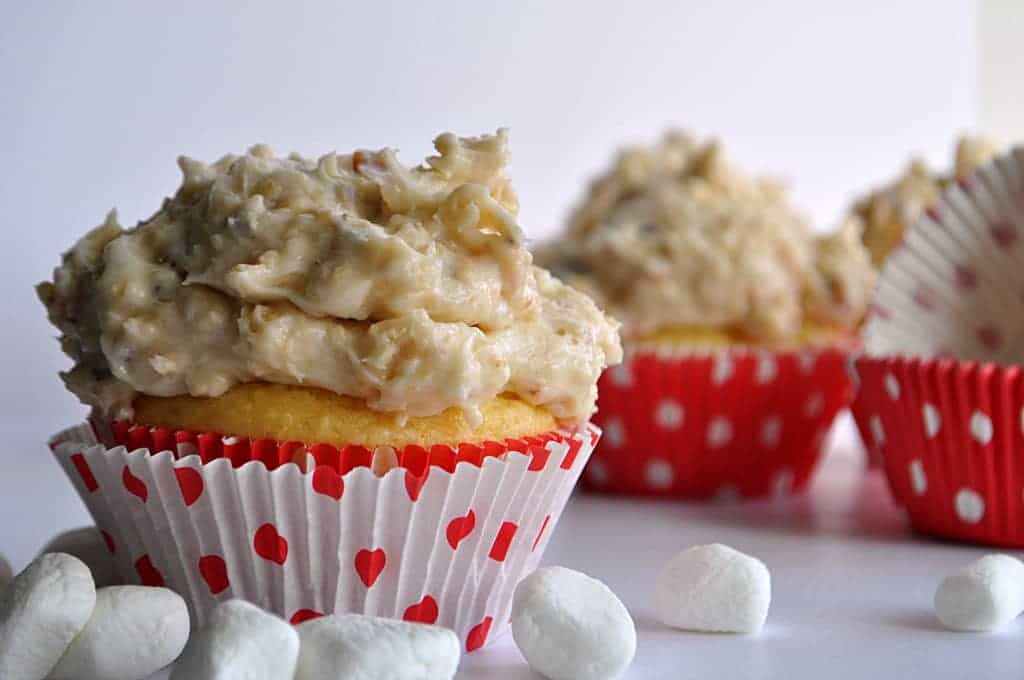 This frosting is made with a caramel buttercream frosting.  Which by itself is heavenly.
Then I smashed up some of the Samoa rice krispie treats that I had made before.  Mixed it all up in my handy dandy mixer.  And VOILA.  Pure deliciousness in a bowl.
If you are able to put this on a cupcake before eating it all congratulations!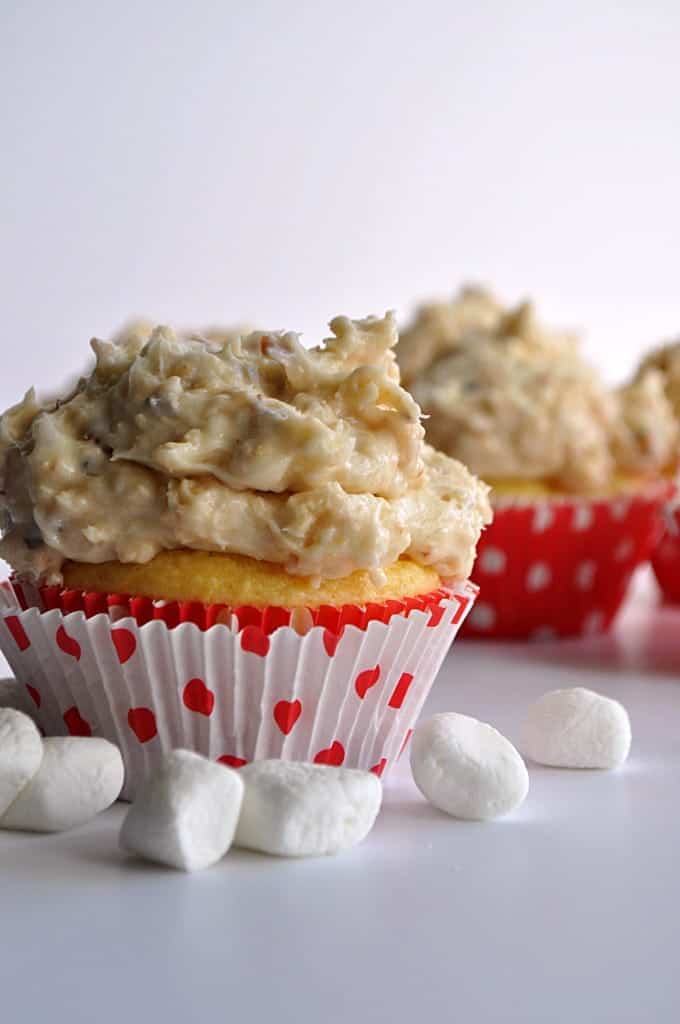 Print
Samoa Rice Krispie Treat Frosting
---
Scale
Ingredients
1 cup of softened butter (softened NOT melted)
3 cups powdered sugar
3 tablespoons heavy cream
1/4 cup caramel
6 samoa rice krispie treats
---
Instructions
Place softened butter, powdered sugar and heavy cream into mixing bowl.
Mix on low speed until smooth.
Add in caramel sauce and mix on medium speed.
Add in smashed up rice krispie treats and mix on low speed until combined.
Frosting will be thick, it's easier to spoon it onto the cupcakes. If you want to pipe it on I would suggest a large tip.
---
Love Samoas??  Check these out too!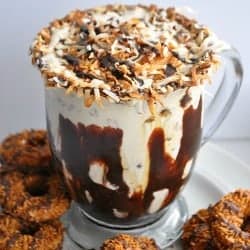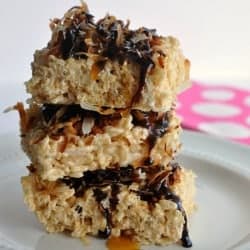 House of Yumm is a participant in the Amazon Services LLC Associates Program, an affiliate advertising program designed to provide a means for us to earn fees by linking to Amazon.com and affiliated sites.