These salmon burgers are topped with fresh slices of avocado and a cool, refreshing cucumber spread making this a perfectly soothing meal.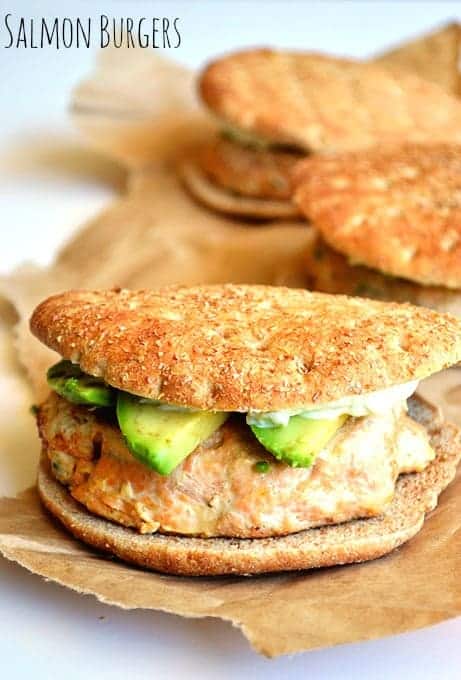 There are so  many things that are wonderful about being pregnant.  I get to have an excuse to not lift anything heavy, or do hard labor (not that the hubs lets me do those things anyway), I get to complain about my back hurting and get back rubs (sometimes it works), and when I get too big to reach my feet the hubs will usually rub lotion on them (because they start to scare him otherwise).  There are some things, however, that are not so wonderful.  Dietary restrictions would be my number one complaint. I miss sushi.  Insert whining face here.
I can't have sushi, but I can get a little creative with some of the same flavors when it comes to our dinners.  Just like these salmon burgers.
Salmon burgers that are loaded with green onion, soy sauce, and just a touch of lemon juice.  Definitely yummy all on their own.  Top them with a spectacular cream cheese cucumber spread… they will make your taste buds sing for joy!  Plus added bonus, there's avocado in there.
So I may not be able to have my sushi, but I could be just as happy eating one of these salmon burgers while the hubs massages my feet.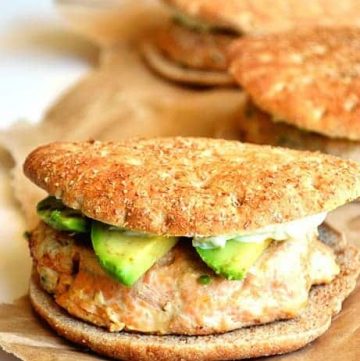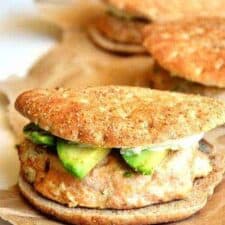 Salmon Burgers
These salmon burgers are topped with fresh avocado and a cool, creamy cucumber spread.
Ingredients
1 lb salmon
½ tsp lemon juice
¼ tsp salt
1 egg
1 tsp soy sauce
2 green onions , chopped
2 cloves garlic, minced
Cucumber Spread
1/2 cucumber , peeled and sliced
3 green onions , chopped
8 oz cream cheese , room temperature
¼ tsp salt
Instructions
Remove the skin from the salmon and slice into smaller pieces.

Add all ingredients into a food processor and process for about 2-3 minutes until well blended together.

Spoon the salmon onto a cookie sheet lined with wax paper, forming into patties. Should be able to make 4 patties with 1 lb of salmon. The mixture will be thick and should hold shape.

Place the tray of patties into the fridge and allow to cool and set for about 2-3 hours. This will help them hold their form better when frying them up.

After the patties have chilled remove from fridge and scoop the patties onto a skillet or large frying pan. Cook over medium heat for about 3-4 minutes. Flip over to allow the other side to cook. Cook for another 3-4 minutes or until salmon patties are cooked all the way through.
Cucumber Spread
Add all ingredients into food processor and process for about 1 minute until completely combined. No large chunks should be remaining.

Pour spread into a re-sealable container and place into the refrigerator to chill. Allow to chill for 2-3 hours prior to using.

To assemble burgers place cooked salmon patty on bun of choice (we preferred the less bread-y type) top with sliced avocado, and cucumber spread. Enjoy!
Nutrition
Calories: 383kcal, Carbohydrates: 5g, Protein: 28g, Fat: 28g, Saturated Fat: 12g, Cholesterol: 166mg, Sodium: 625mg, Potassium: 741mg, Fiber: 1g, Sugar: 3g, Vitamin A: 1043IU, Vitamin C: 5mg, Calcium: 94mg, Iron: 2mg
 More Tasty Dinner Ideas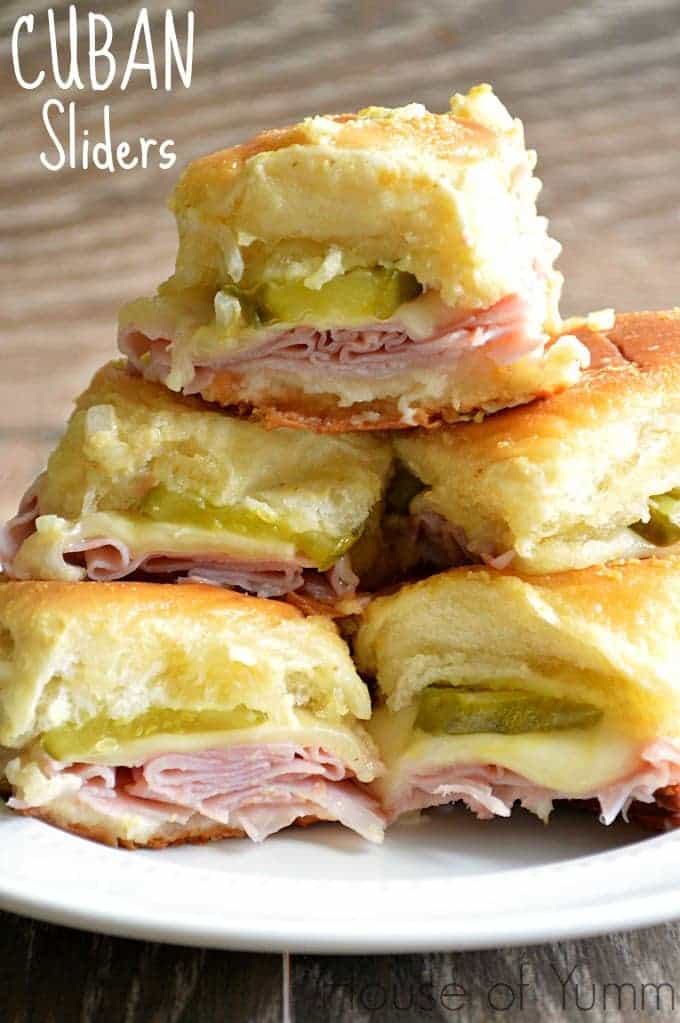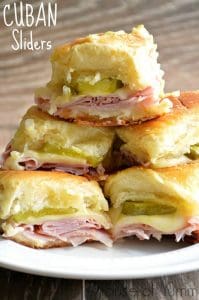 House of Yumm is a participant in the Amazon Services LLC Associates Program, an affiliate advertising program designed to provide a means for us to earn fees by linking to Amazon.com and affiliated sites.