This BLT is loaded up with roasted green chiles, a ton of guacamole, and a spicy cilantro mayonnaise. #jimmydeanbacon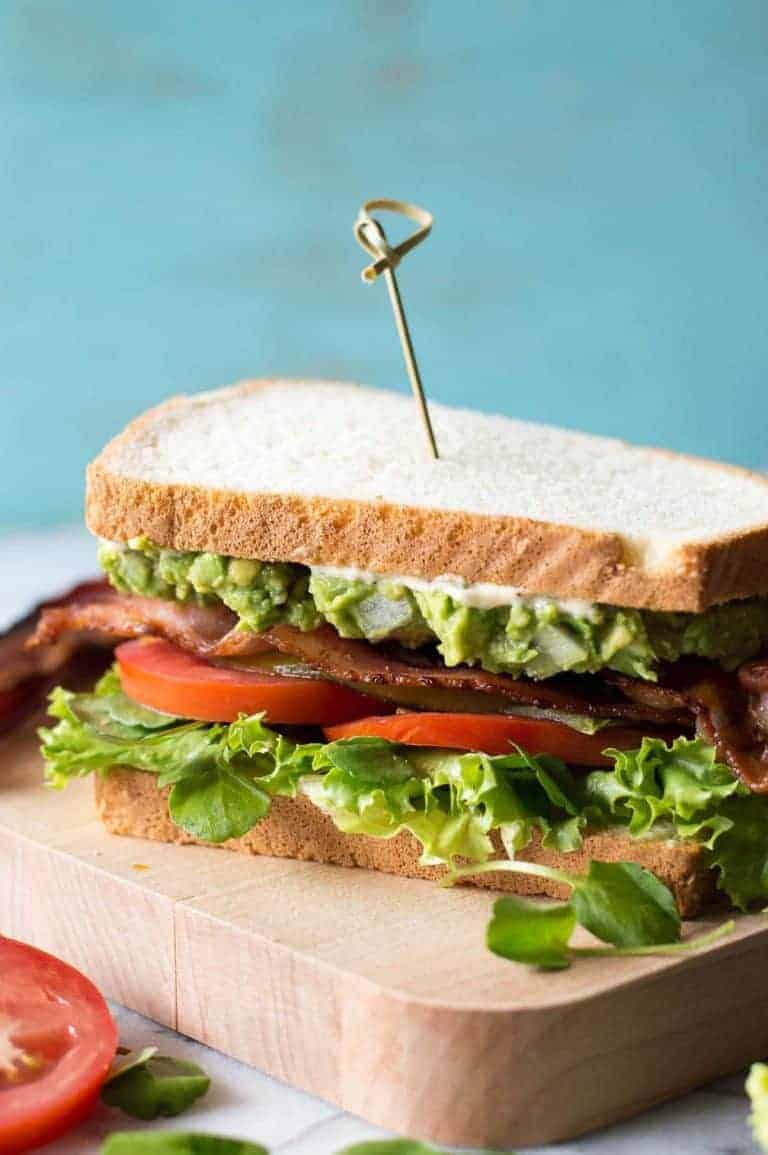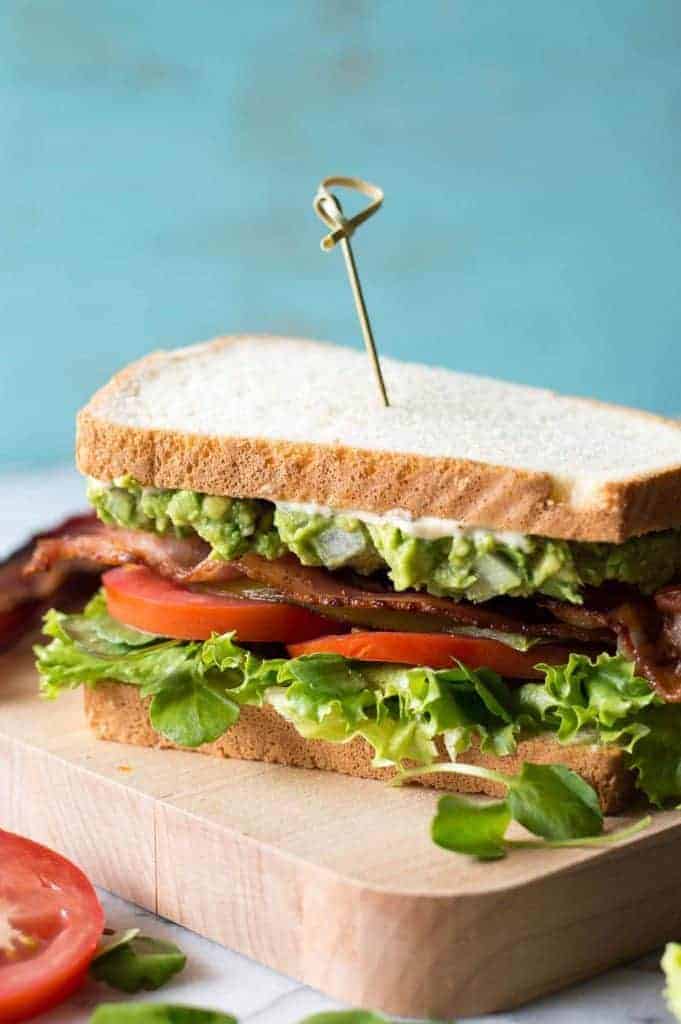 This is a sponsored post written by me on behalf of Tyson Foods, Inc. All opinions are entirely my own.  Thank you for supporting the brands that make House of Yumm possible.
Bacon.  If I were to list the loves of my life, my husband and kids are definitely up there.  Followed closely by bacon.  When given the chance to try out Jimmy Dean Hickory Smoked Bacon I may have done a little happy dance.
The first thing that came to my mind to make?  A BLT.  But not just any BLT…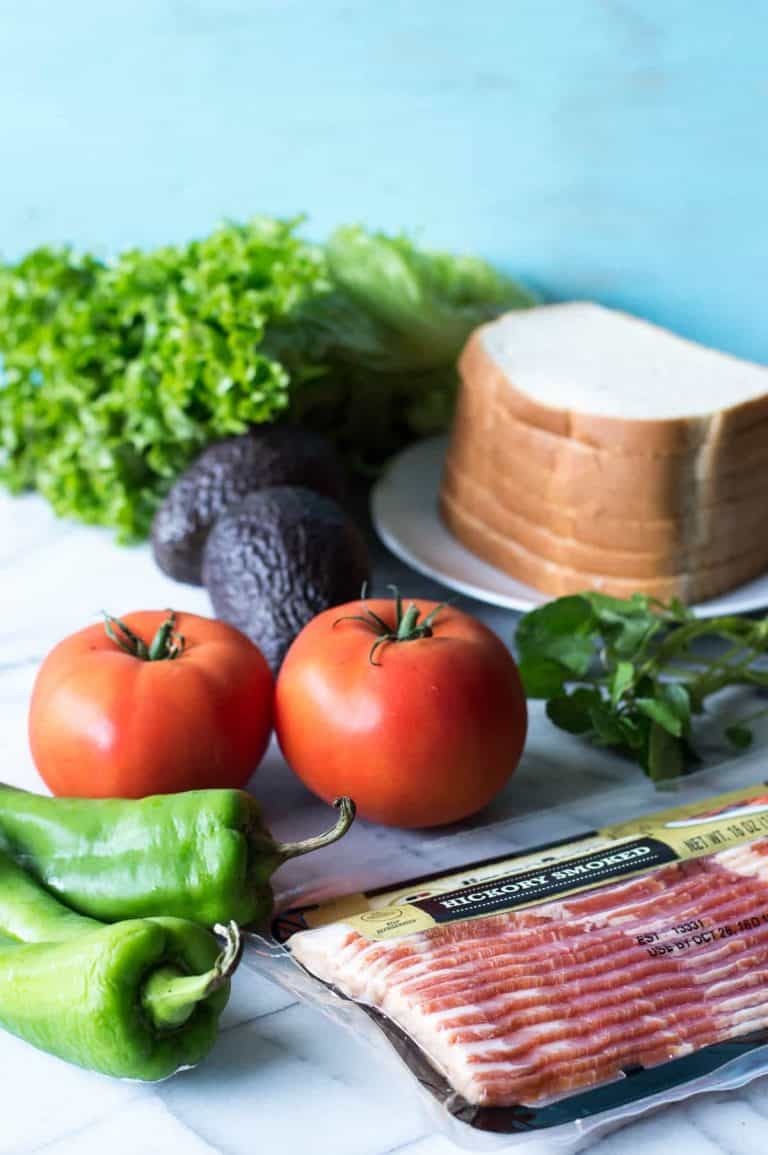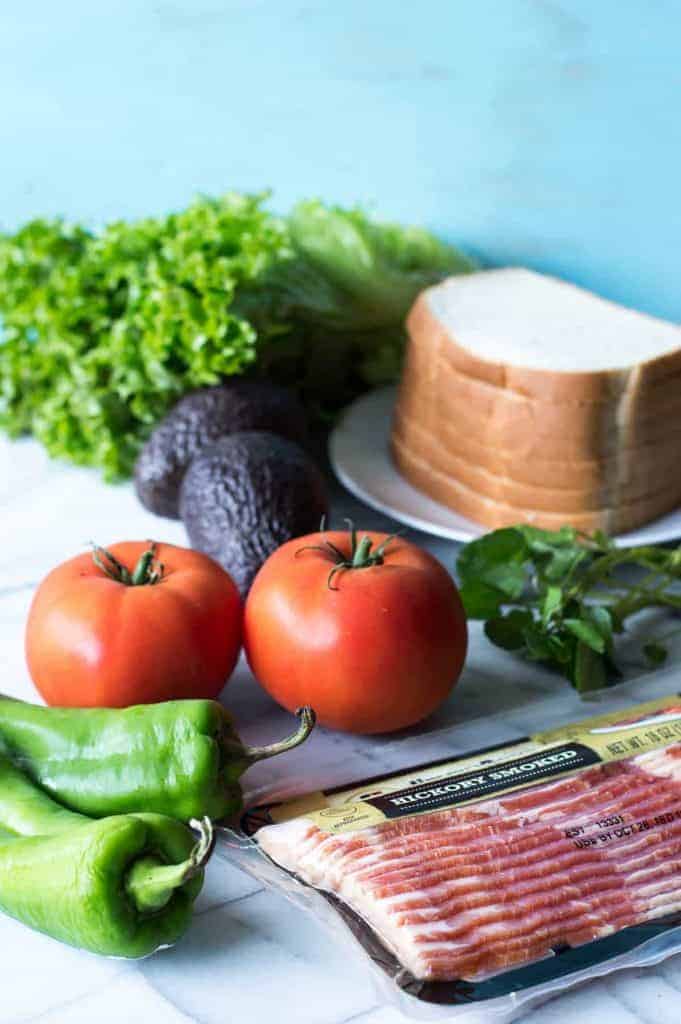 No of course not!  The markets are basically bursting with chile peppers lately.  So I had to snag some.  And what goes better with roasted chiles and bacon than…avocado!
It's so important to have good ingredients when making a BLT.  There's really not many ingredients to the sandwich, so you want to make sure that they are quality.  A good thick bread, juicy tomatoes, healthy vibrant lettuce, and some premium bacon.  Jimmy Dean is premium bacon.
By the way, if you're looking for the Jimmy Dean Hickory Smoked Bacon, I was able to find it at Walmart.  You can find more info online here!  What's taken me so long to purchase Jimmy Dean bacon?  Who knows.  But I was certainly happy with it!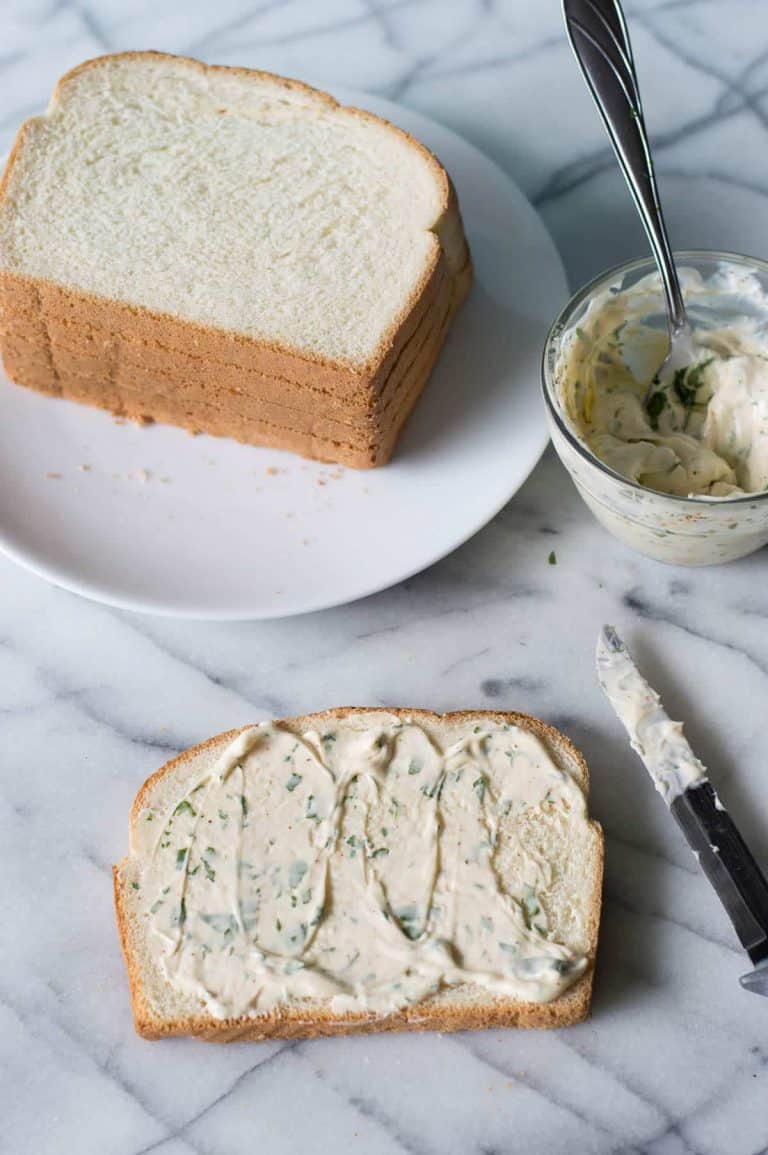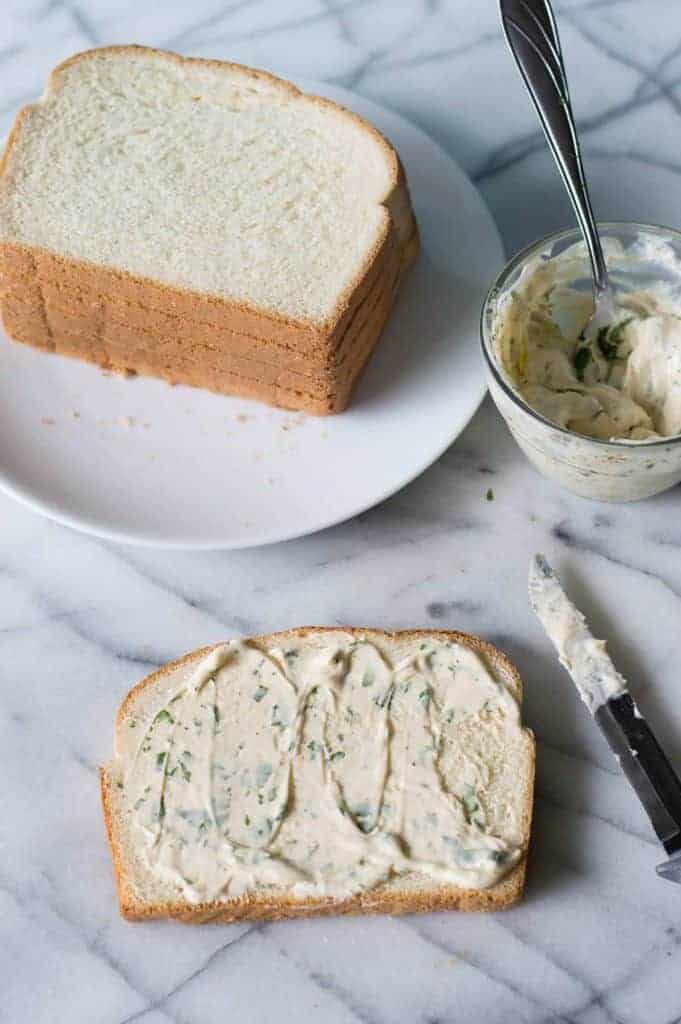 I loaded up my mayonnaise with some chili powder and cilantro too.  Just to make sure I was getting the full experience of southwestern flavors with my Roasted Green Chile BLT.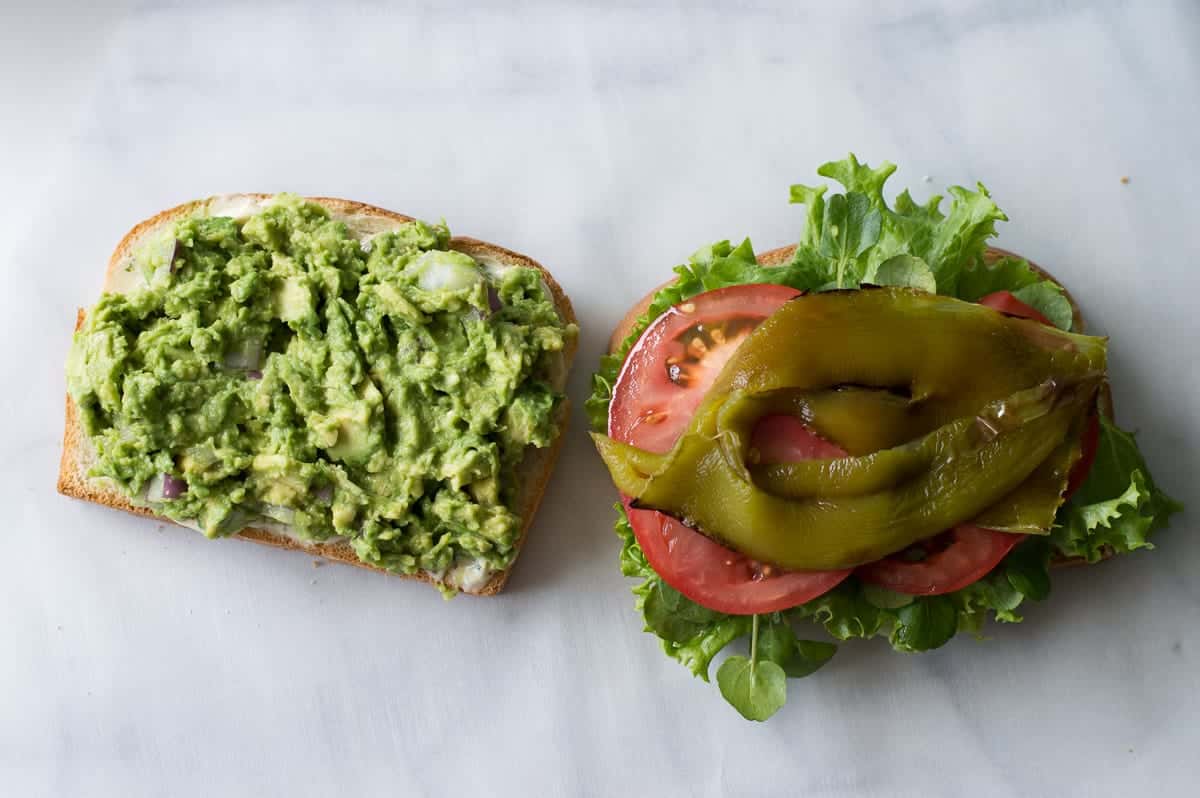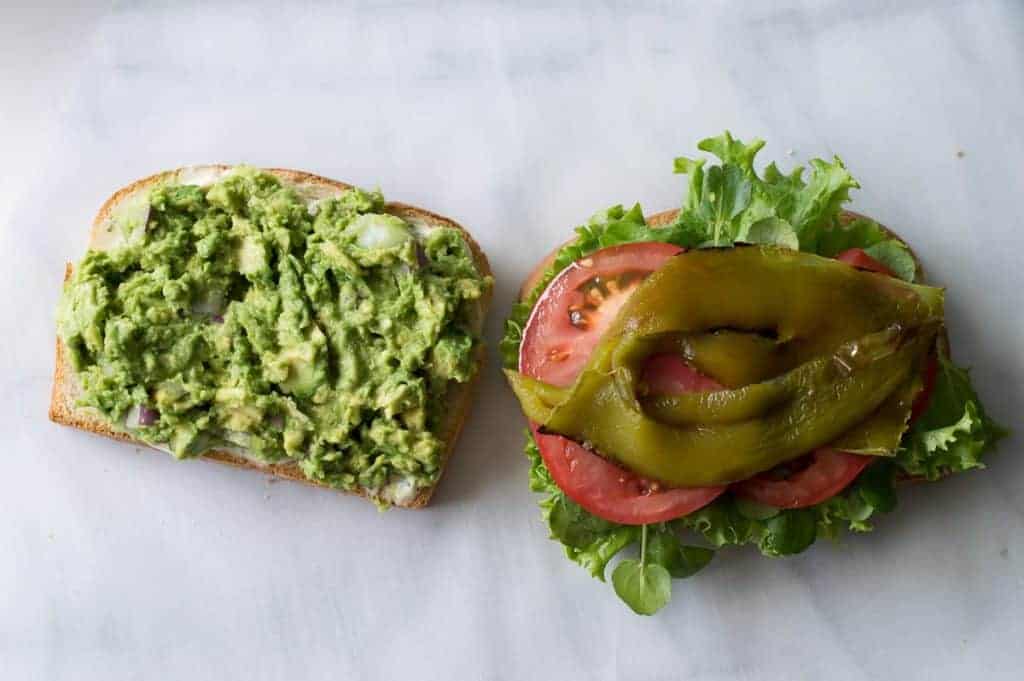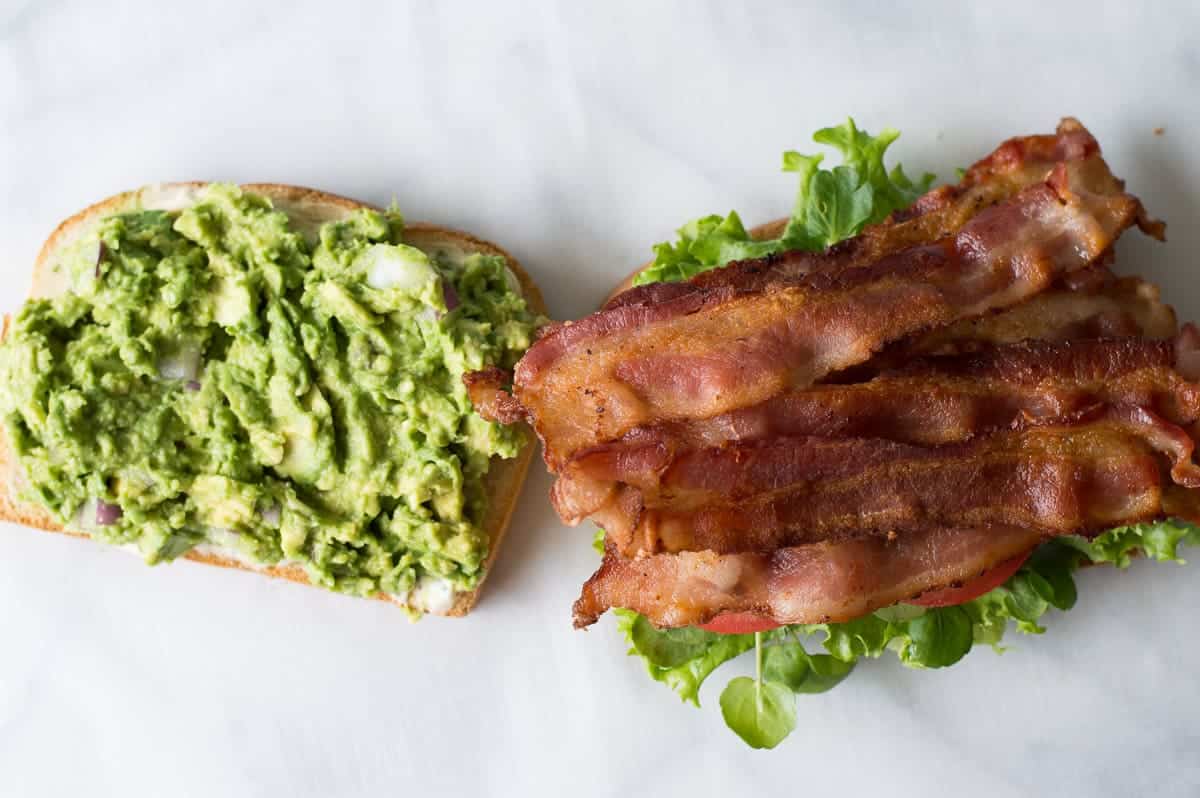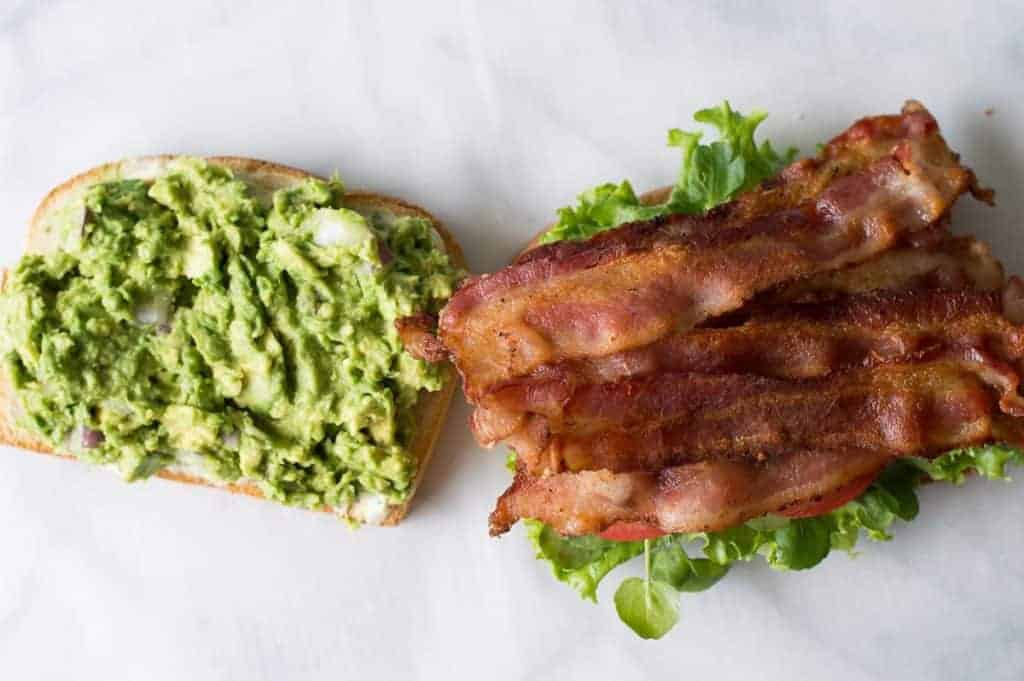 I think we can all agree that bacon is glorious right? I'm surprised Little Miss doesn't have her hands in here snatching it away.  She was pre-occupied eating the slice I gave her as a treat with her lunch.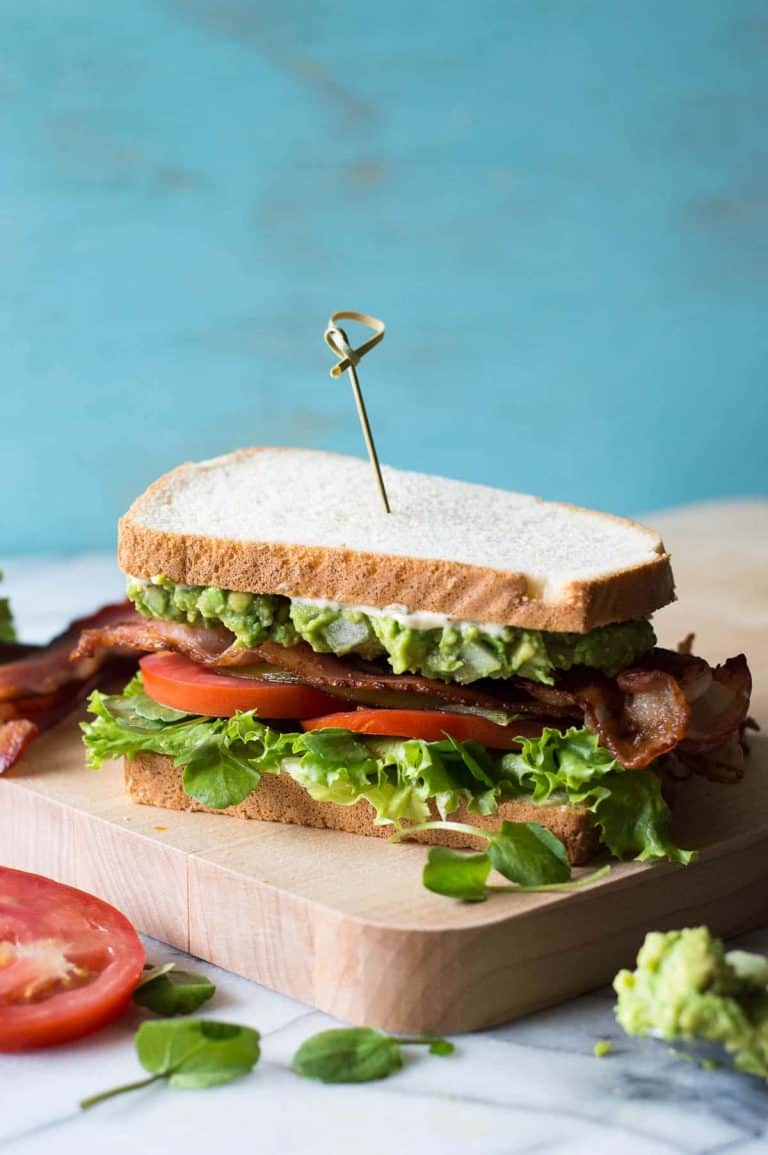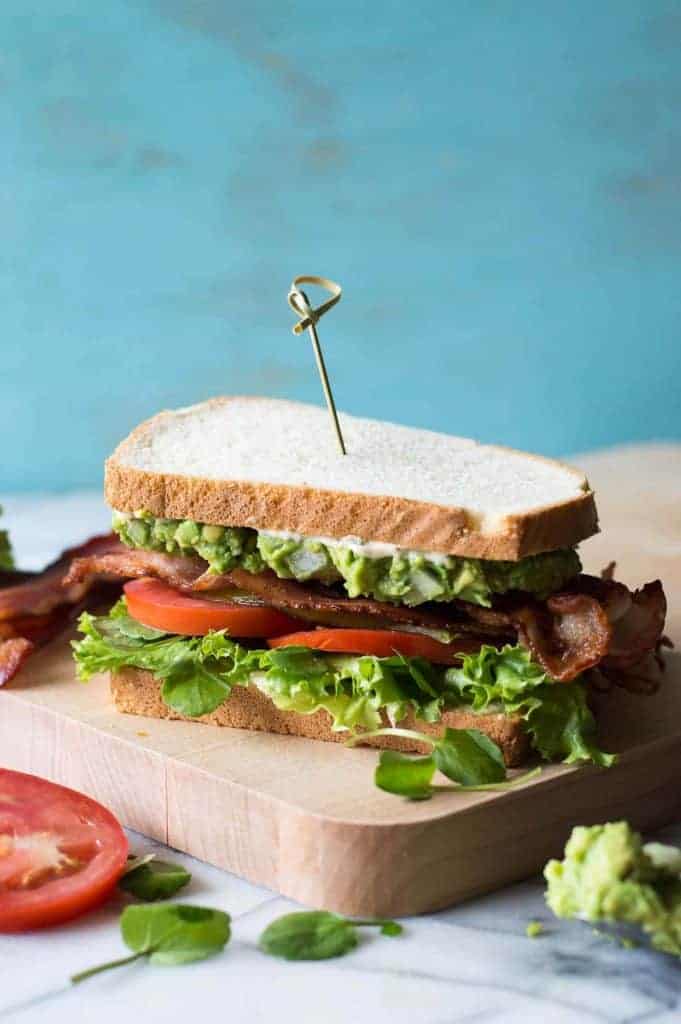 I've already shared the Homemade Guacamole recipe with y'all before.  The only thing I did different was I added some red onion to it this time.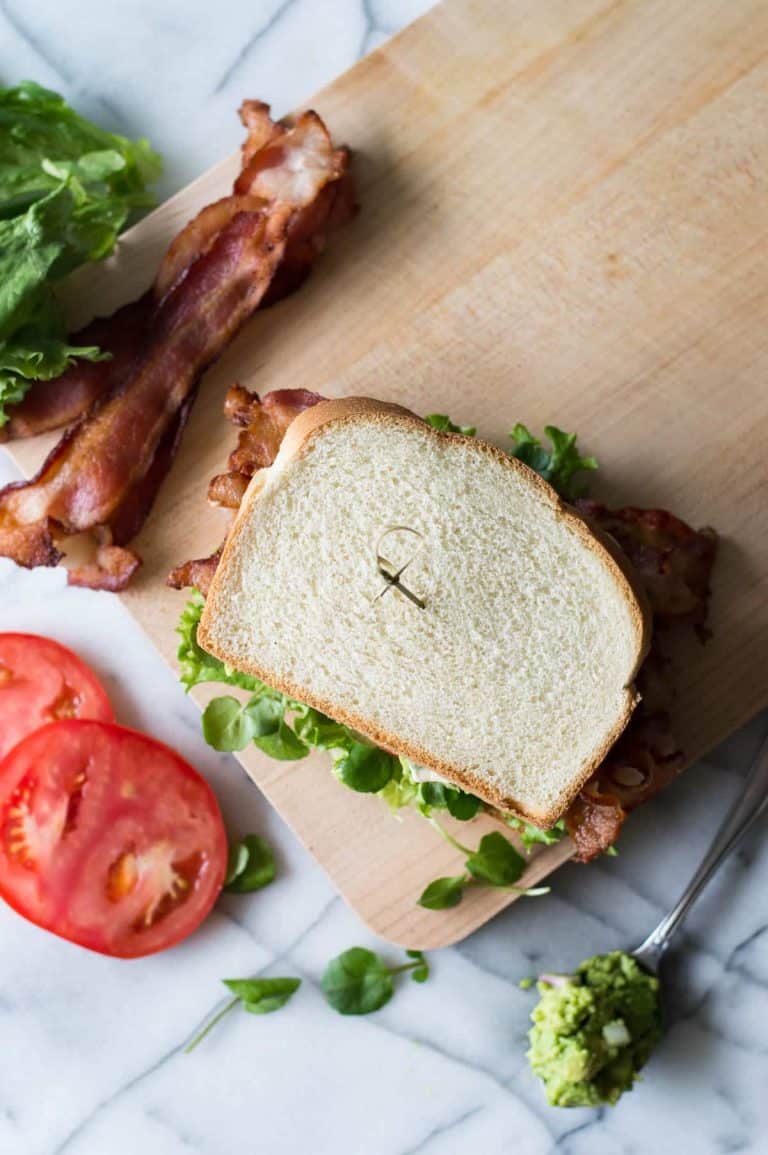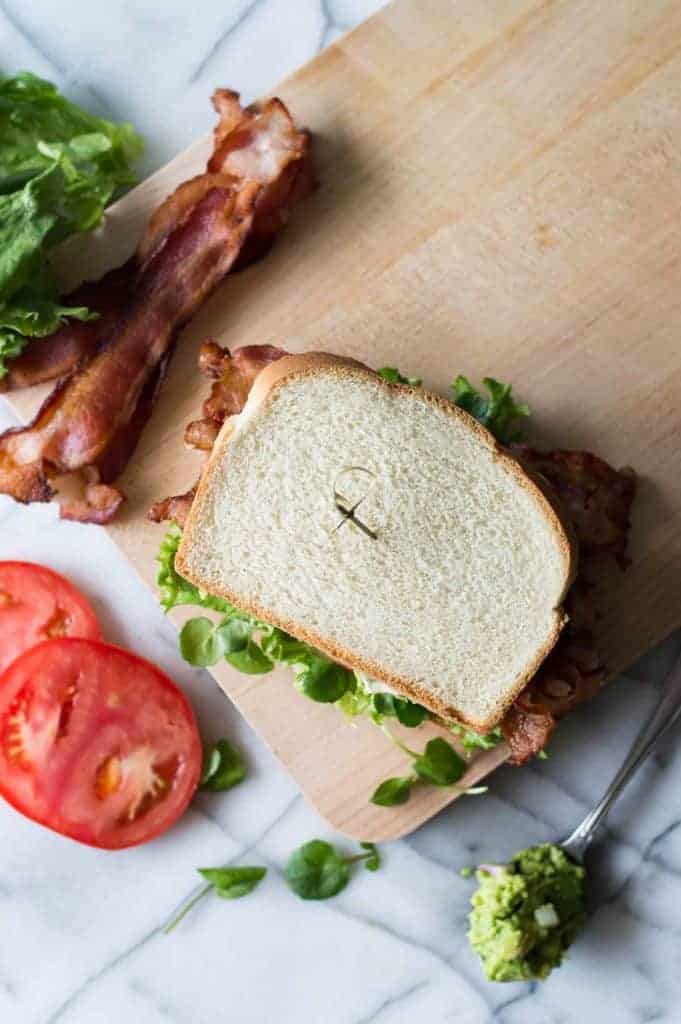 I also learned how to wrap a sandwich professionally in either parchment paper or wax paper. At least if this whole food blogging thing falls through I could probably get a job at a nice deli.  As long as there's bacon, I would probably be pretty content.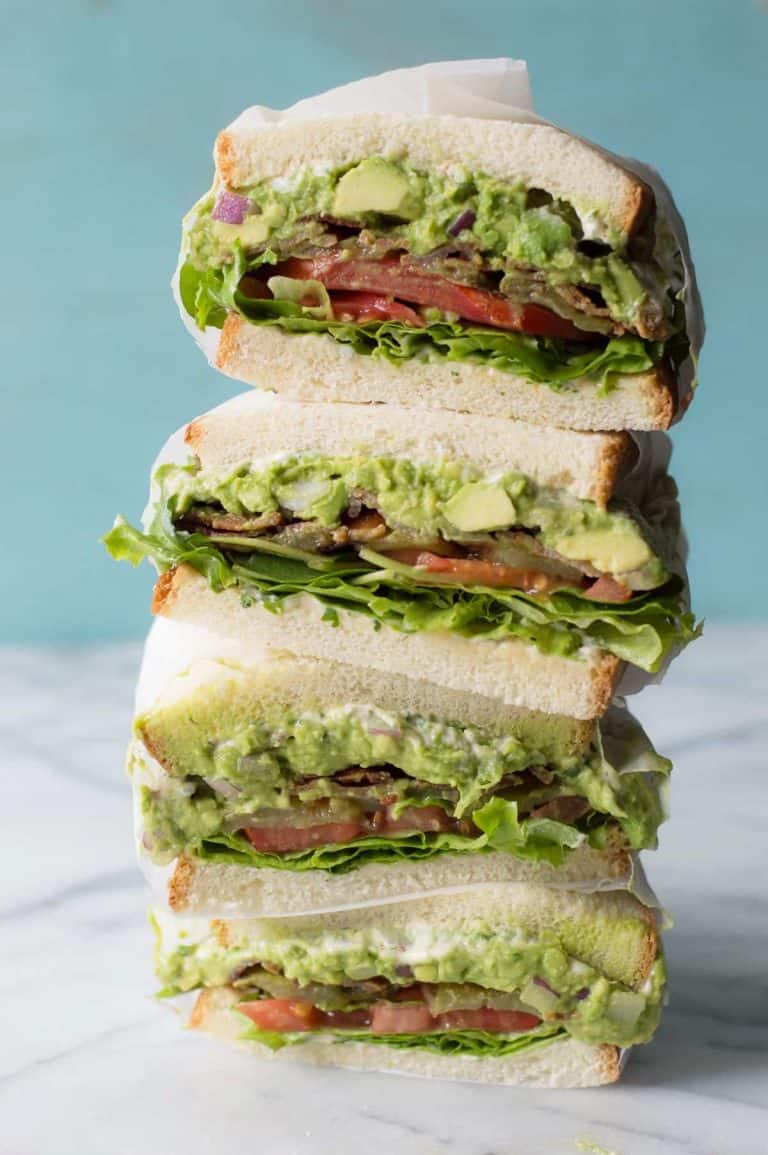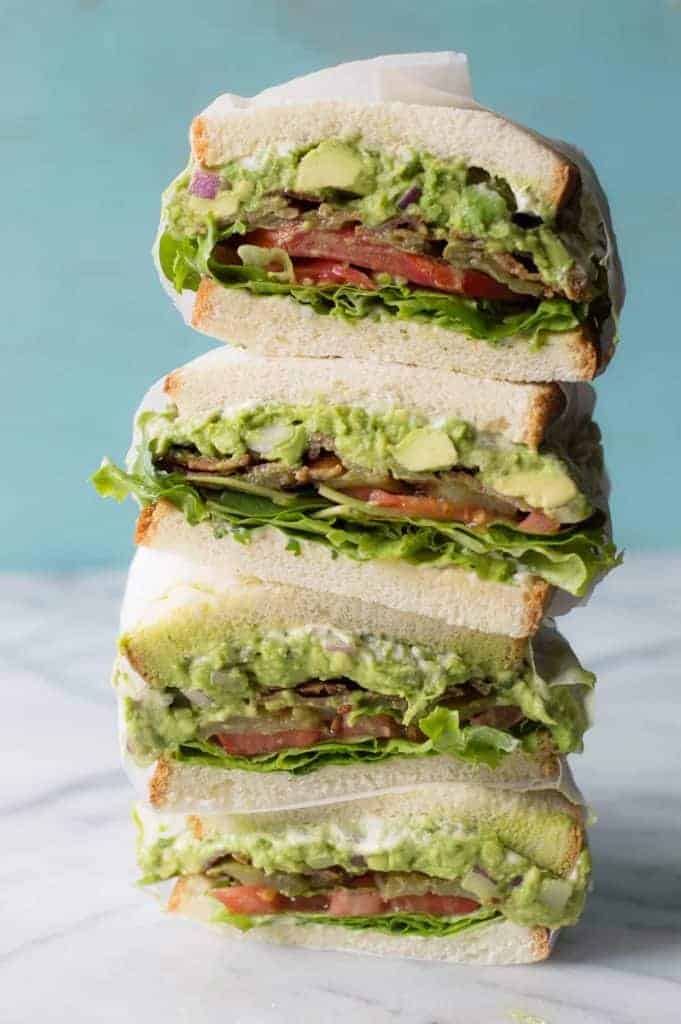 And I'm going to leave you with my leaning tower of BLTs.  No tricks here.  I literally stacked my sandwiches and snapped several pictures before they fell and smashed guacamole all over the place.  The kids who were lined up to devour these for their lunches didn't mind though.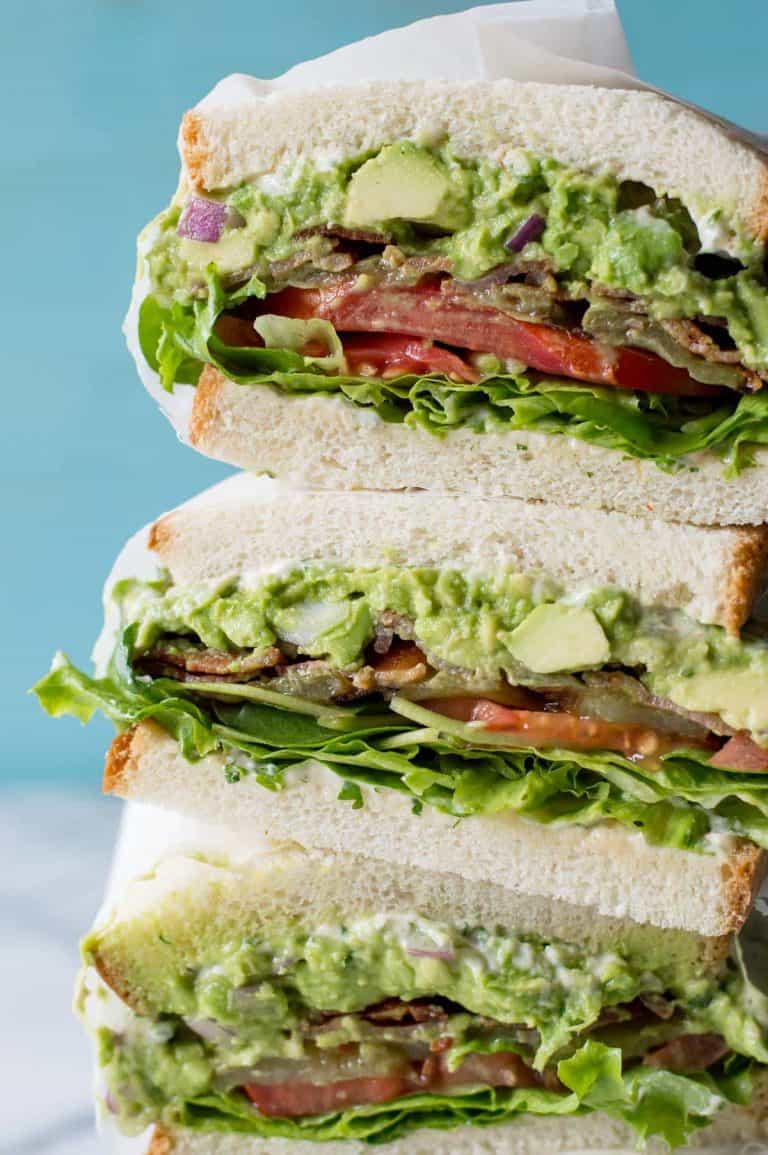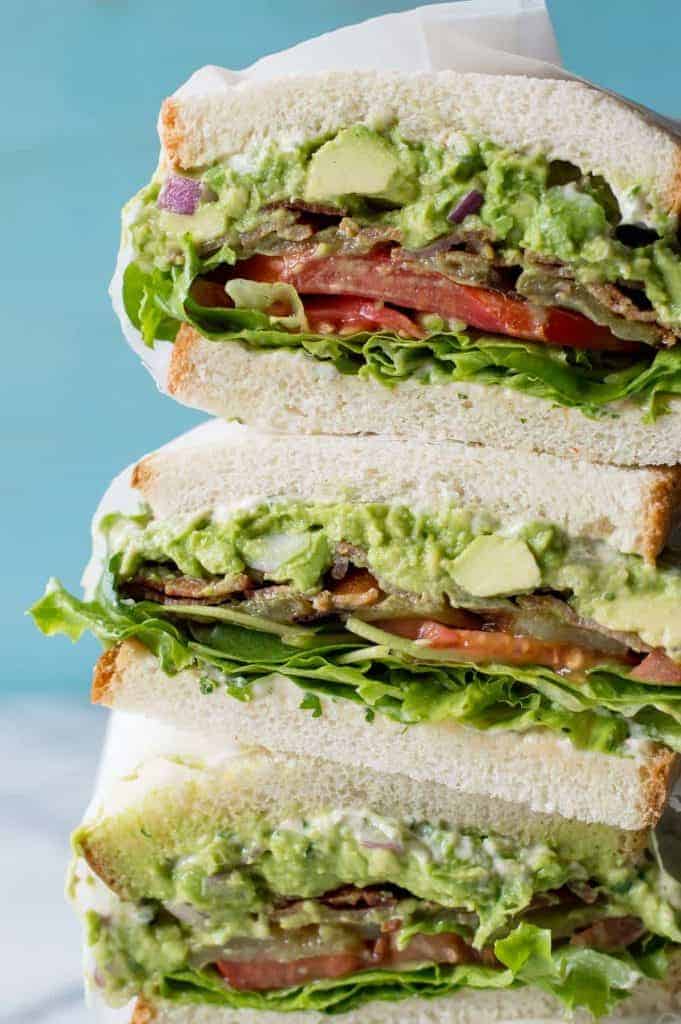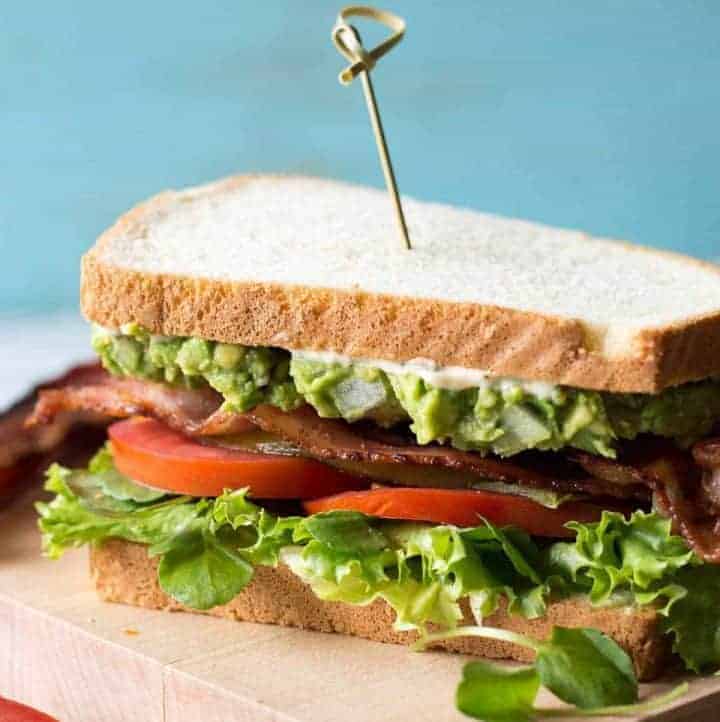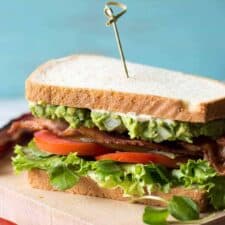 Roasted Green Chile BLT
This BLT is loaded up with roasted green chiles, a ton of guacamole, and a spicy cilantro mayonnaise.
Ingredients
Chile Cilantro Mayonnaise
2 tbsp mayonnaise
1/4 tsp chili powder
1 tsp cilantro, chopped
Sandwich
Bread
2 anaheim chiles
6 slices bacon, cooked
1 large tomato , sliced
watercress
lettuce
Instructions
Preheat the oven to 500℉ degrees.

Prepare the mayonnaise by mixing the ingredients together in a small bowl. Set aside.

Slice the green chiles in half lengthwise, remove the seeds and membranes. Set them on a baking tray lined with foil, with the skin side up.

Place the peppers in the oven and bake for about 15 minutes or until the skin is blackened and charred. Remove from the oven, using tongs place the peppers in a large resealable plastic bag. Seal closed and allow to sit for about 5-10 minutes. Once the peppers are cooled to the touch, remove from the bag and peel the skins off.

To assemble the sandwich spread the chile cilantro mayonnaise on each slice of bread. Layer the lettuce, watercress, tomato slices, bacon slices on one slice of bread. Spread guacamole on another slice of bread and place on the top!

Serve immediately and enjoy!
Nutrition
Calories: 385kcal, Carbohydrates: 5g, Protein: 9g, Fat: 37g, Saturated Fat: 10g, Cholesterol: 49mg, Sodium: 717mg, Potassium: 131mg, Fiber: 2g, Sugar: 2g, Vitamin A: 100IU, Vitamin C: 7mg, Iron: 1mg
House of Yumm is a participant in the Amazon Services LLC Associates Program, an affiliate advertising program designed to provide a means for us to earn fees by linking to Amazon.com and affiliated sites.