Start your day off with this healthy dish of Raspberry & Vanilla Chia Pudding!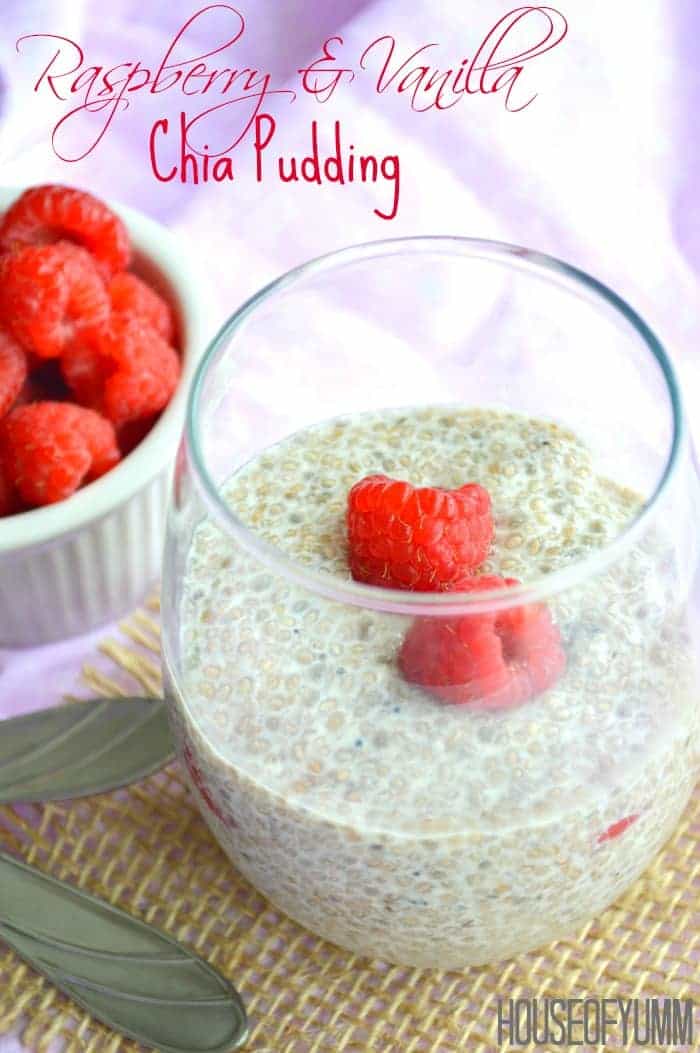 Hey folks.  How's everyone's week been going?  Tomorrow is the 4th of July!!  A holiday I looove.  My oldest daughter's birthday is on the 5th, so the 4th always has a special place in my heart.  It gives her a long celebration.  When she was younger I used to be able to tell her the fireworks were just for her.  A birthday gift.  Now that she's turning 11 I'm sure she's realized it's more about celebrating the USA.  But it's still a family favorite holiday.  I don't know how you celebrate the 4th, but we celebrate with food!  I'm serving up a classic southern meal.  Pulled pork, coleslaw, perhaps some peach cobbler?  Anyway, to prepare for eating all of that this weekend I'm doing my best to stay in check food-wise this week.  So I have another Chia Seed Pudding recipe for ya'll!  This Raspberry & Vanilla Chia Seed Pudding is the perfect way to start any day.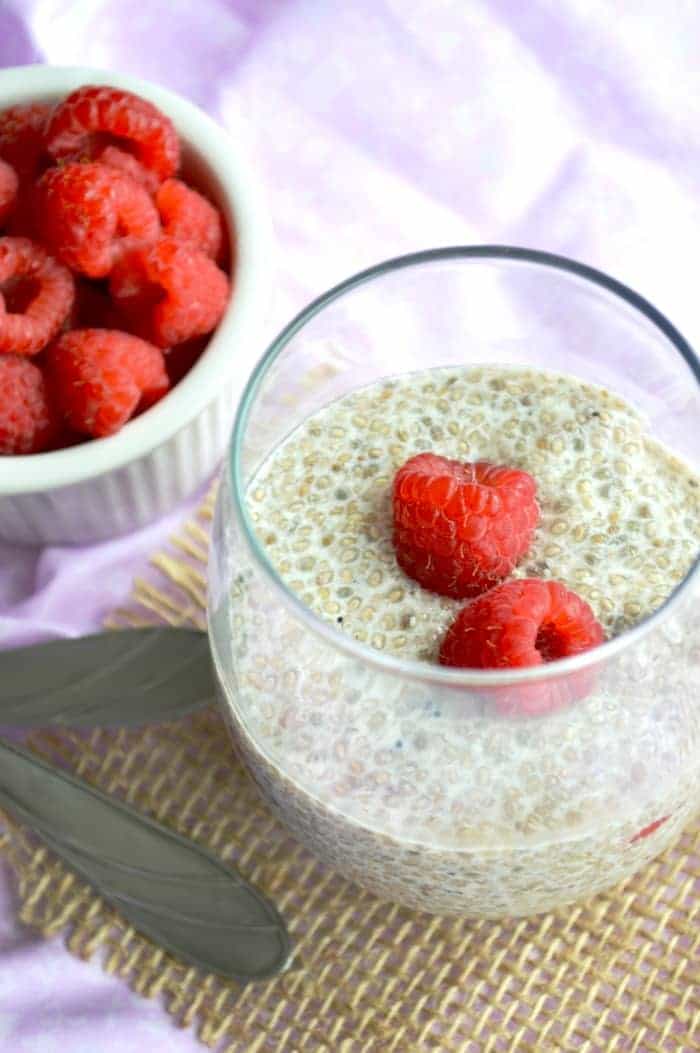 The best part about Chia pudding for breakfast?  You make the it the night before, since the seeds need time to soak and work that magic they do, which means that it's ready to grab and go in the morning.  Which is something I definitely need since the 2 year old is non-stop go from the time she wakes up.  The best part about this breakfast?  Not only does it taste amazing!  Something about berries and cream together.  It's super healthy.  Chia seeds are one of those awesome-ly good things for you to eat.
I hope you have a fantastic 4th of July.  And that you eats lots of delicious foods, spend time with friends and family, and get to see some fireworks!
I hope you enjoy the recipe and will follow along on my cooking adventures:
FACEBOOK | PINTEREST | GOOGLE+ | TWITTER | INSTAGRAM | BLOGLOVIN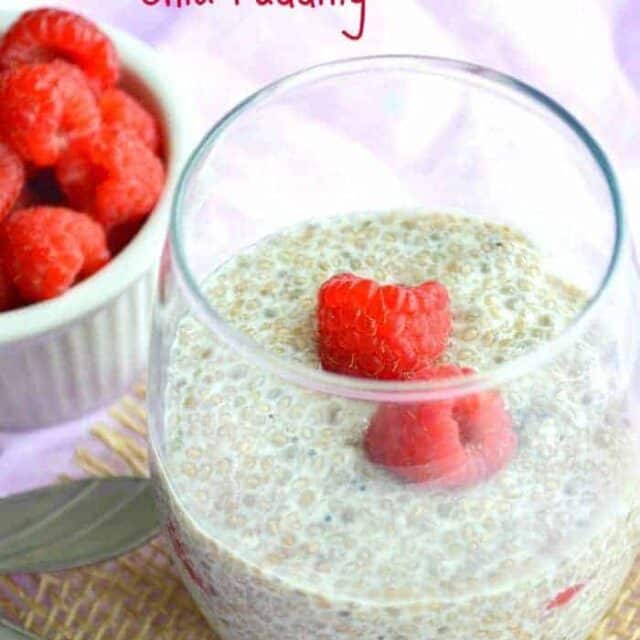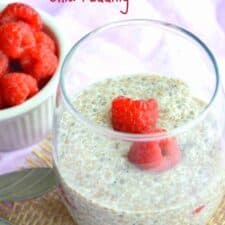 Raspberry & Vanilla Chia Pudding
Start your day off with this flavorful and healthy dish of vanilla raspberry chia seed pudding.
Ingredients
1¼ cup Vanilla Almond Milk
¼ cup Chia Seeds
½ tsp vanilla extract
½ cup raspberries
Instructions
In a bowl combine the vanilla almond milk, chia seeds, and vanilla extract. Stir to mix, it will be runny.

Cover the bowl and place in refrigerator to chill for at least 3 hours or overnight.

Stir, mix in the raspberries, and serve immediately. Enjoy!
Nutrition
Calories: 144kcal, Carbohydrates: 13g, Protein: 5g, Fat: 9g, Saturated Fat: 1g, Sodium: 207mg, Potassium: 132mg, Fiber: 10g, Sugar: 2g, Vitamin C: 8mg, Calcium: 329mg, Iron: 2mg
 If you make this recipe make sure you take a picture and share it on Instagram with #houseofyumm !  I love seeing your creations! 
More Breakfast Recipes From House of Yumm: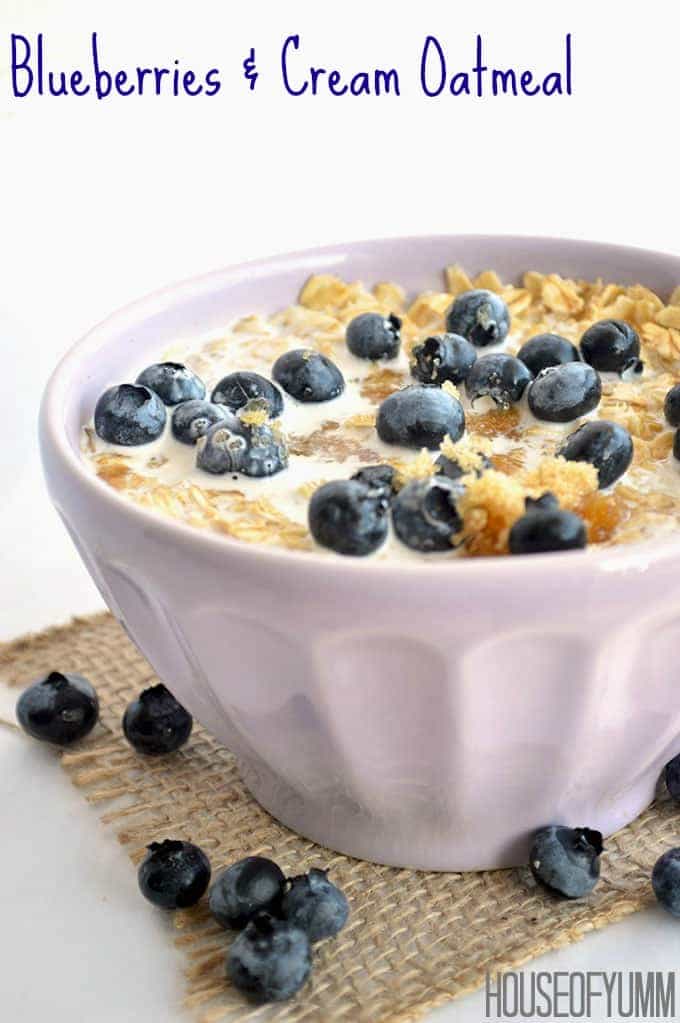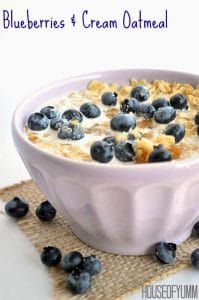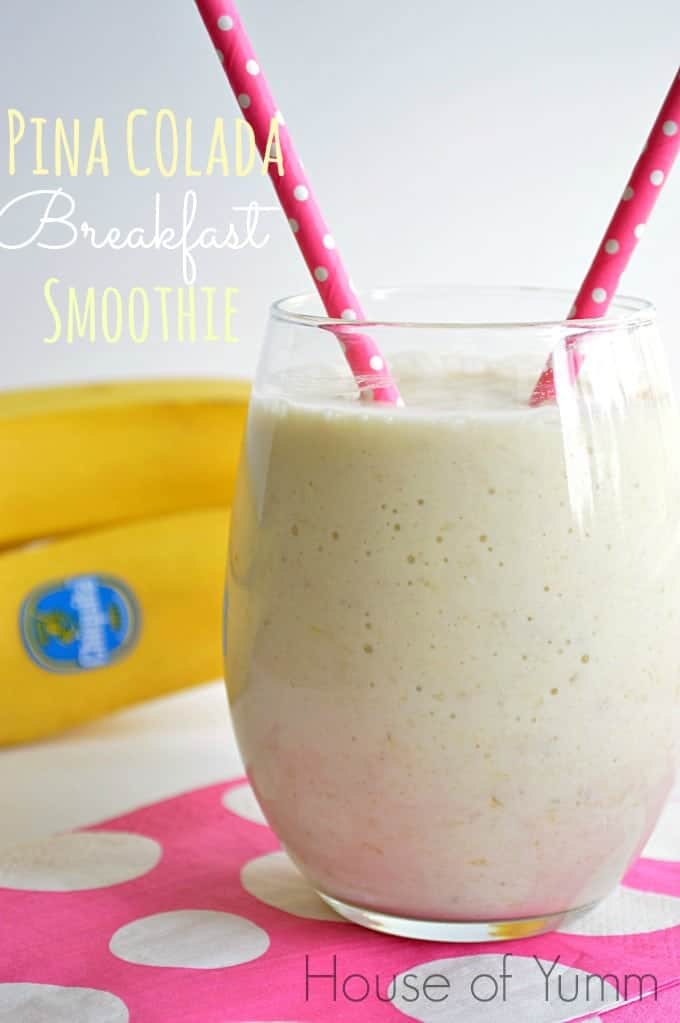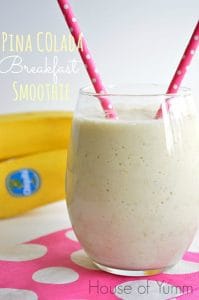 Pina Colada Breakfast Smoothie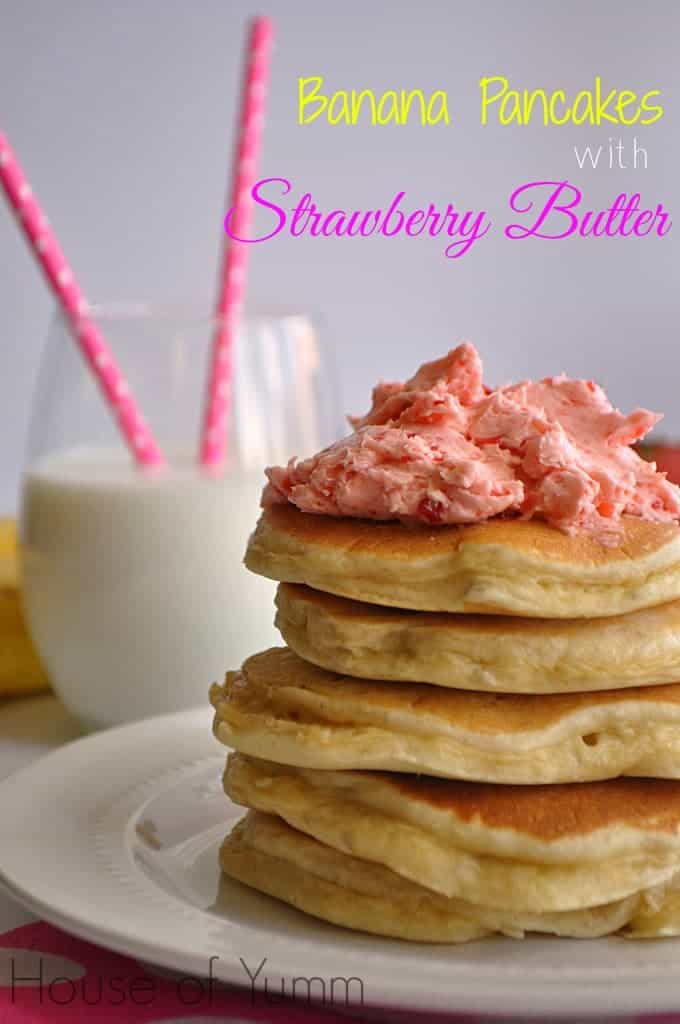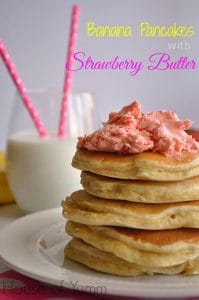 House of Yumm is a participant in the Amazon Services LLC Associates Program, an affiliate advertising program designed to provide a means for us to earn fees by linking to Amazon.com and affiliated sites.