Rainbow Sherbet Muddy Buddies!  This snack is a mixture of Raspberry, Orange, and Lime flavors.  Perfect snack for kids and adults!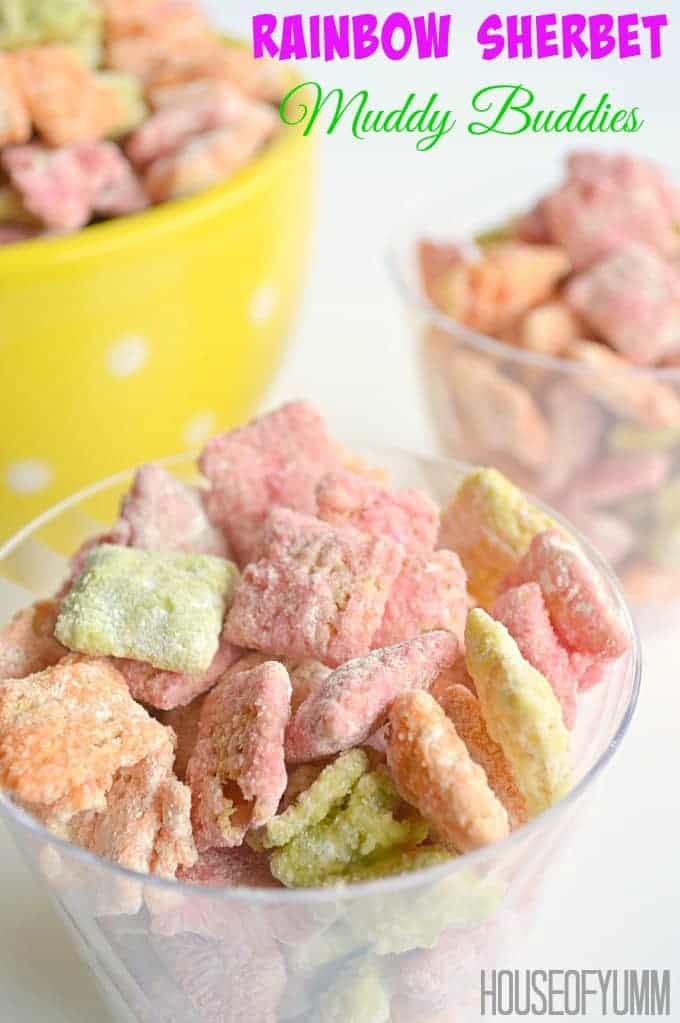 Rainbow Sherbet Muddy Buddies.  Do you ever just have one of those ideas that you feel are simply brilliant?  This is mine.  And I was so excited when it turned out!  I love Rainbow Sherbet, and muddy buddies.  So I guess it was only a matter of time until I put the two together.  Remember those Rainbow Sherbet Cupcakes?  Ever since then I've been wanting to re-create those flavors in more and more treats.  And there is nothing more fun..or easy…than muddy buddies.  Or puppy chow.  But whatever you want to call it, it's delightful!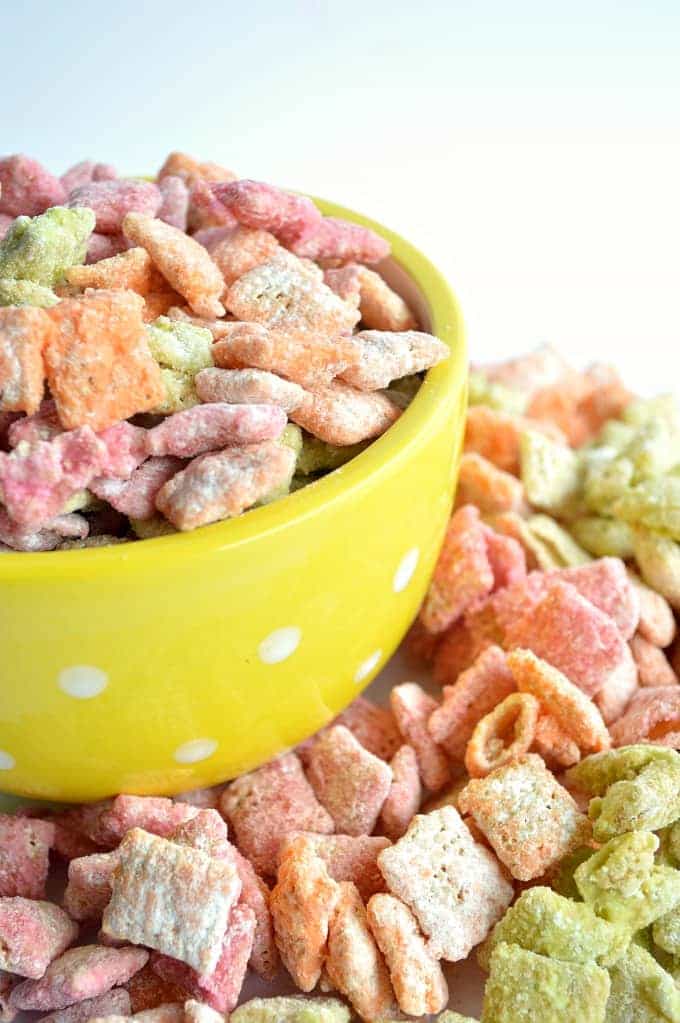 There are a few steps included in this version of muddy buddies, due to the fact that there's three different flavors as well as three different colors.  You could always go without the colors, and just coat all the Chex cereal with white candy melts, but it's just so much fun when the colors match the flavors!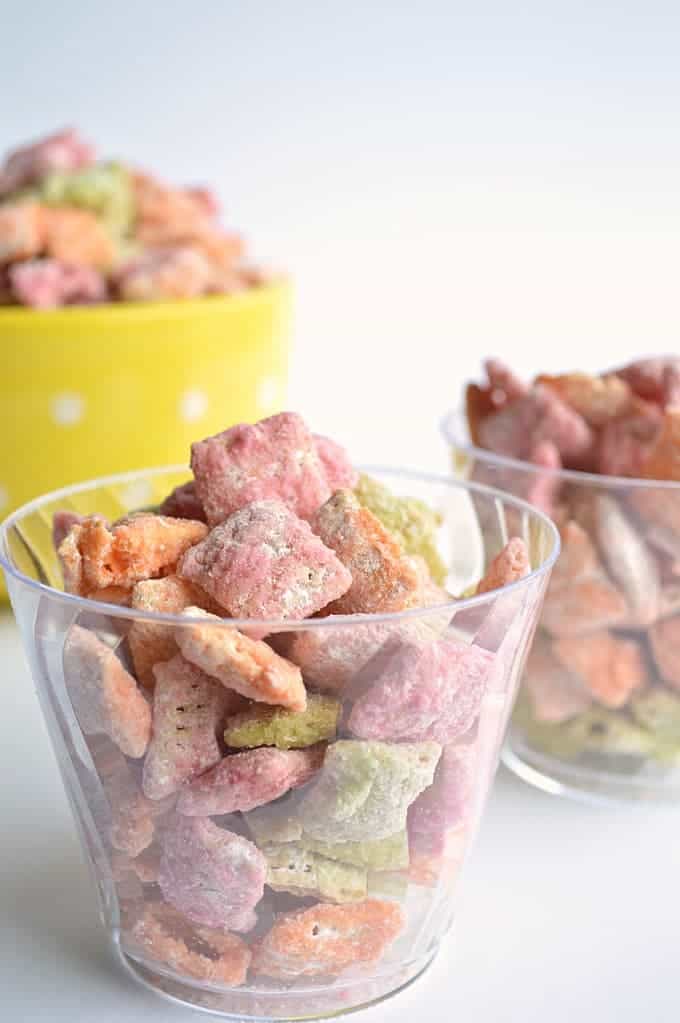 The flavors are perfect for spring and summertime.  And if you just want to make one of the flavors go for it!  They're wonderful on their own, and when mixed together you get that rainbow sherbet combination.  The lime flavor is probably my favorite.  So crisp and fresh!  And of course, these are kid approved.  The batch that I made didn't last long.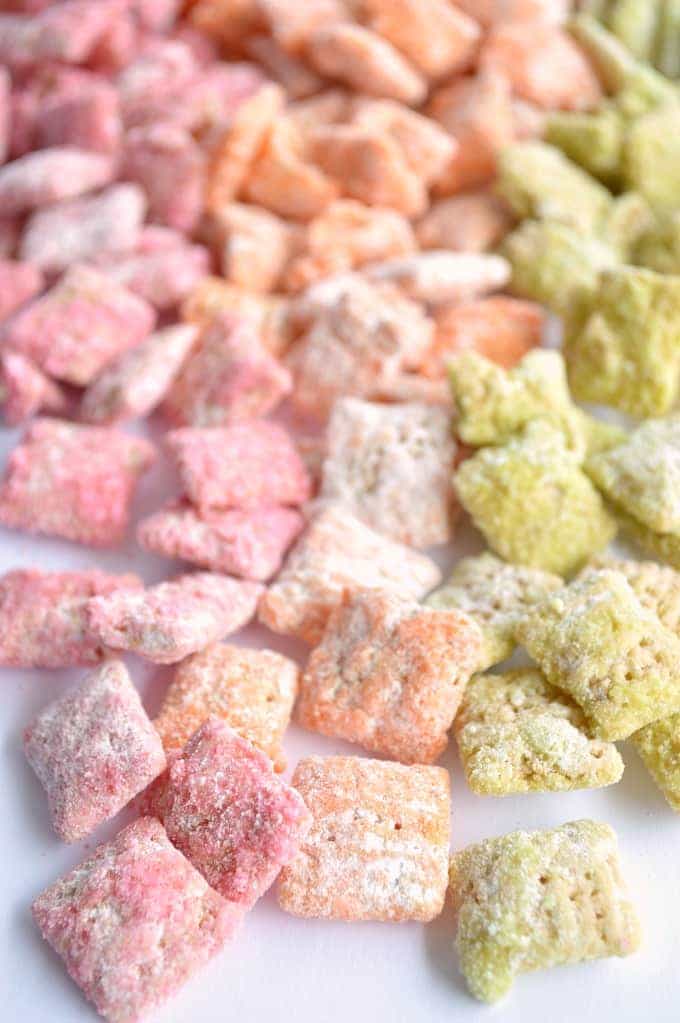 Make sure you hop over to my friend Kristy's blog Sweet Treats & More here to snag the recipe for these!
I hope you enjoyed the recipe and will follow along on my cooking adventures:
FACEBOOK | PINTEREST | GOOGLE+ | TWITTER | INSTAGRAM | BLOGLOVIN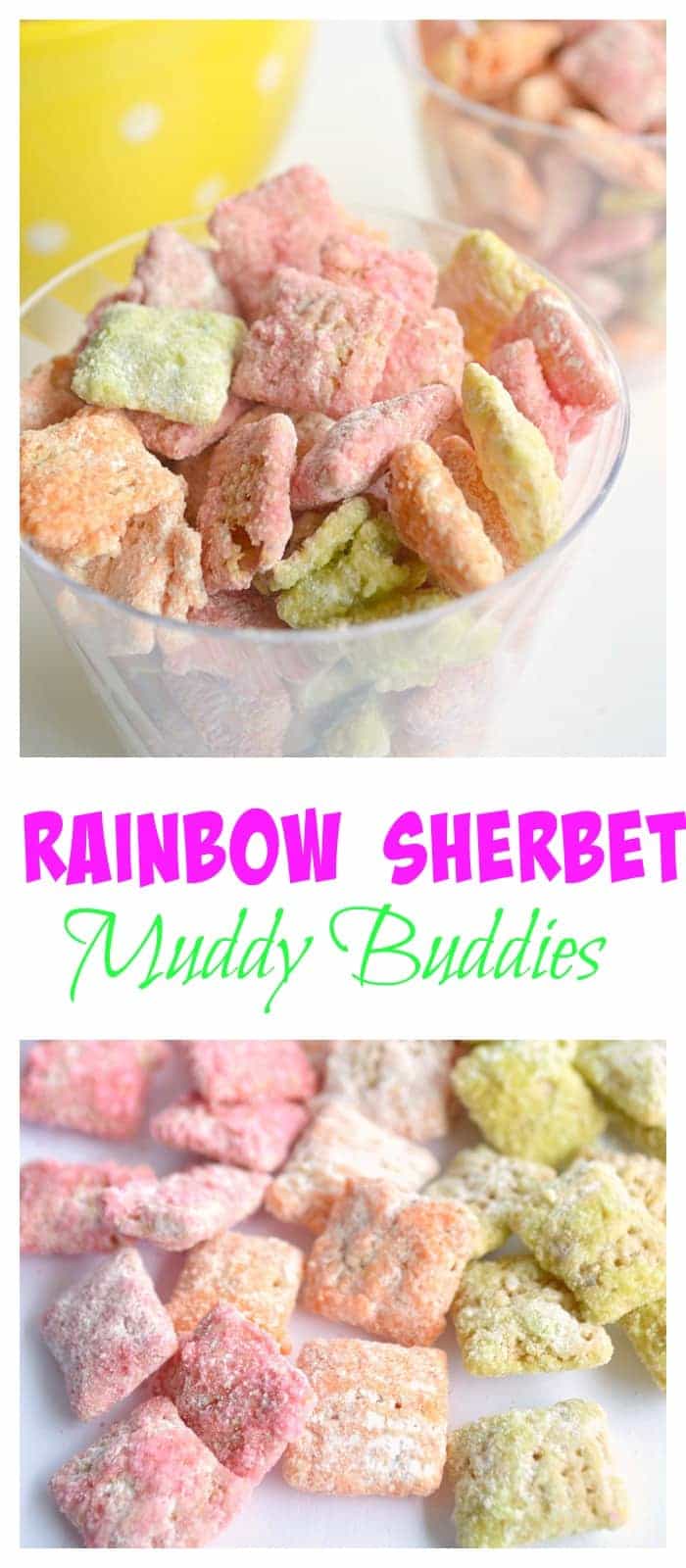 More Fun Sweets to Enjoy: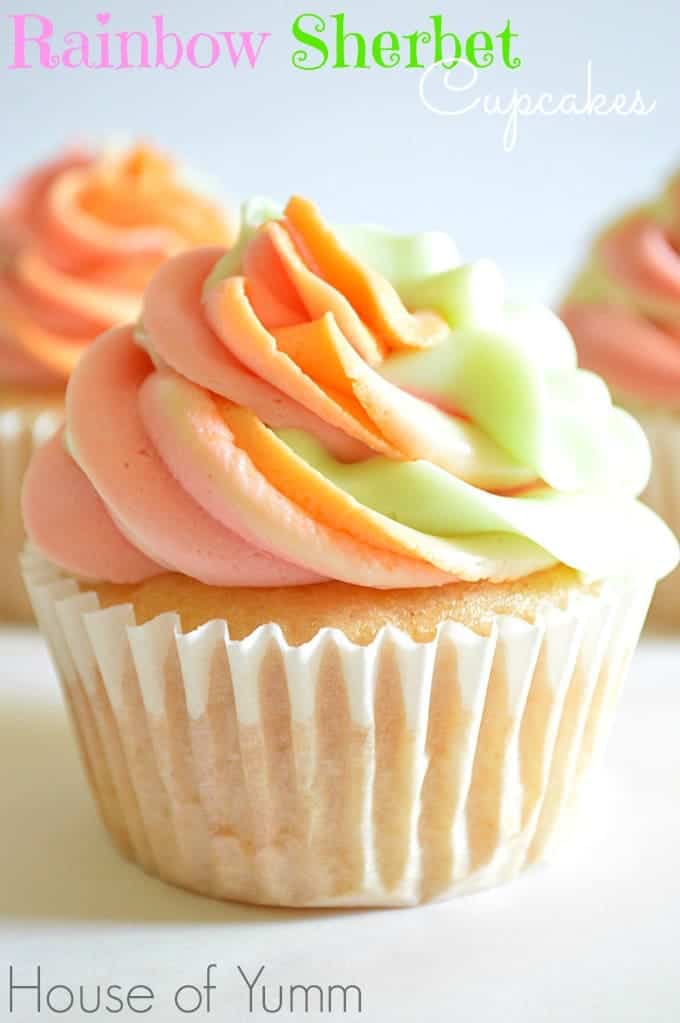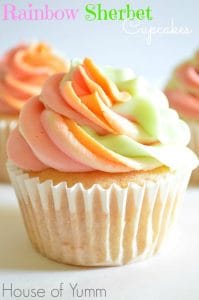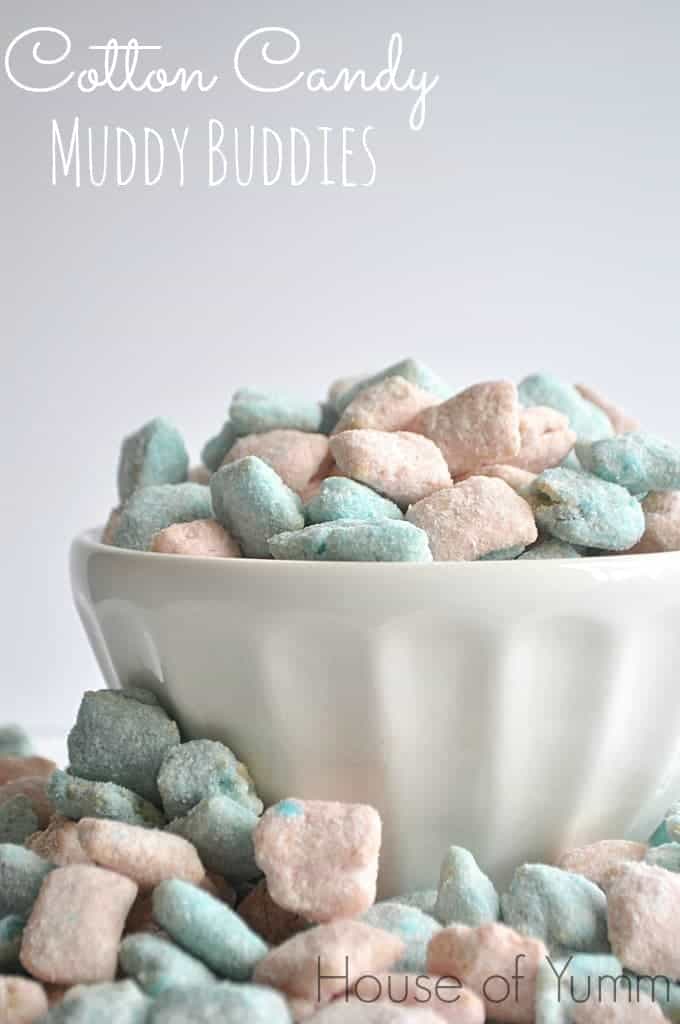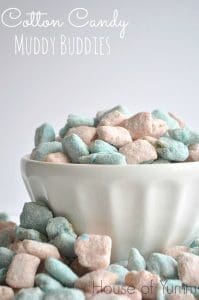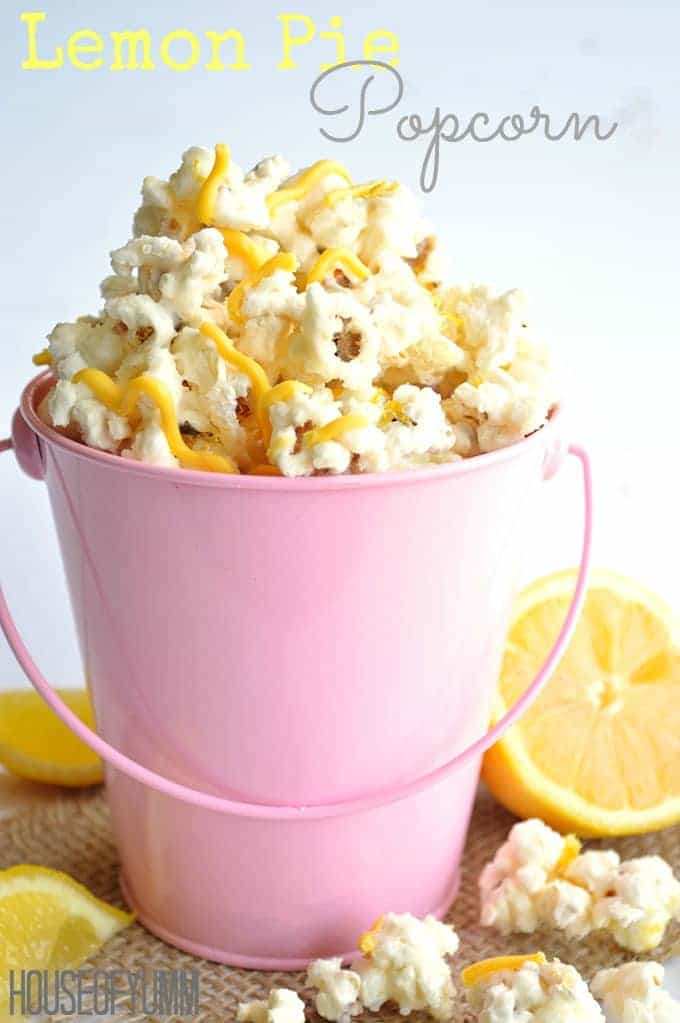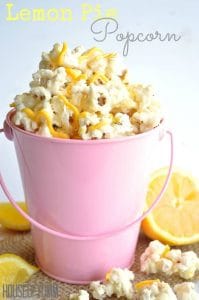 48