Pink Lemonade ice cream only needs 4 ingredients and NO ice cream maker!  An easy and frosty treat sure to please!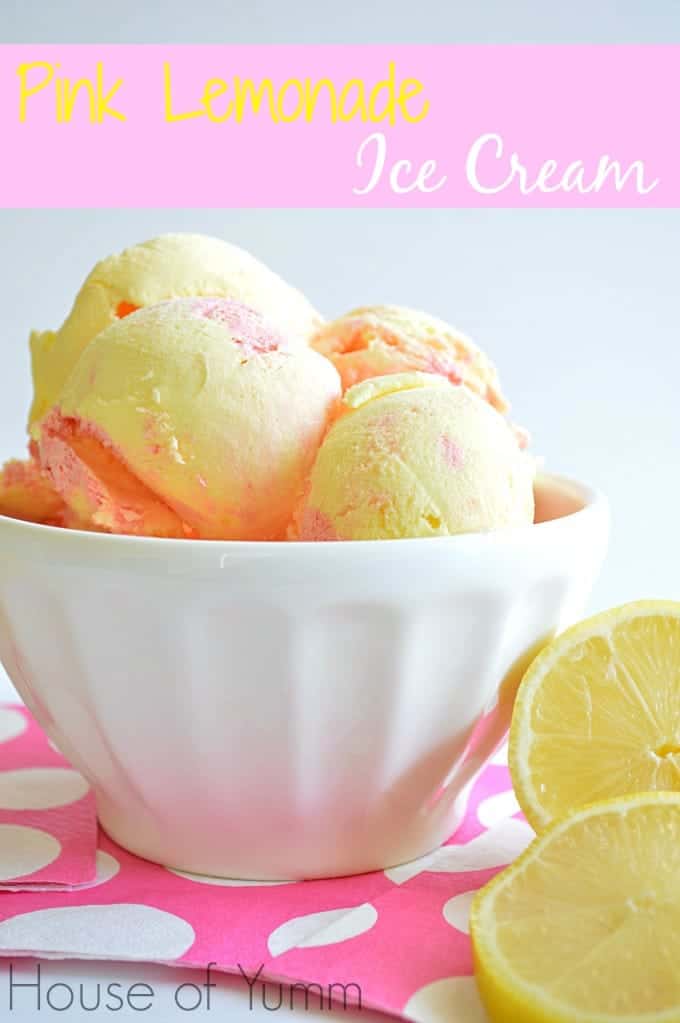 Homemade ice cream without an ice cream maker!  Perfection!  Especially considering my ice cream maker is currently packed up!  In fact, at this point most of my kitchen is packed up.  Movers are here in 7 days!
The fact that this ice cream only needs 4 ingredients is a huge bonus.
I was able to stir this together in about 5 minutes.  Put it in the freezer overnight, and the next day it was a perfect frozen treat.  I don't know what it is about hot weather, but it makes me want fresh, clean tastes.  I love chocolate and peanut butter, but to me, those seem more like winter flavors.  For summertime I want fruit and citrus.  And this pink lemonade flavor sure hits the spot!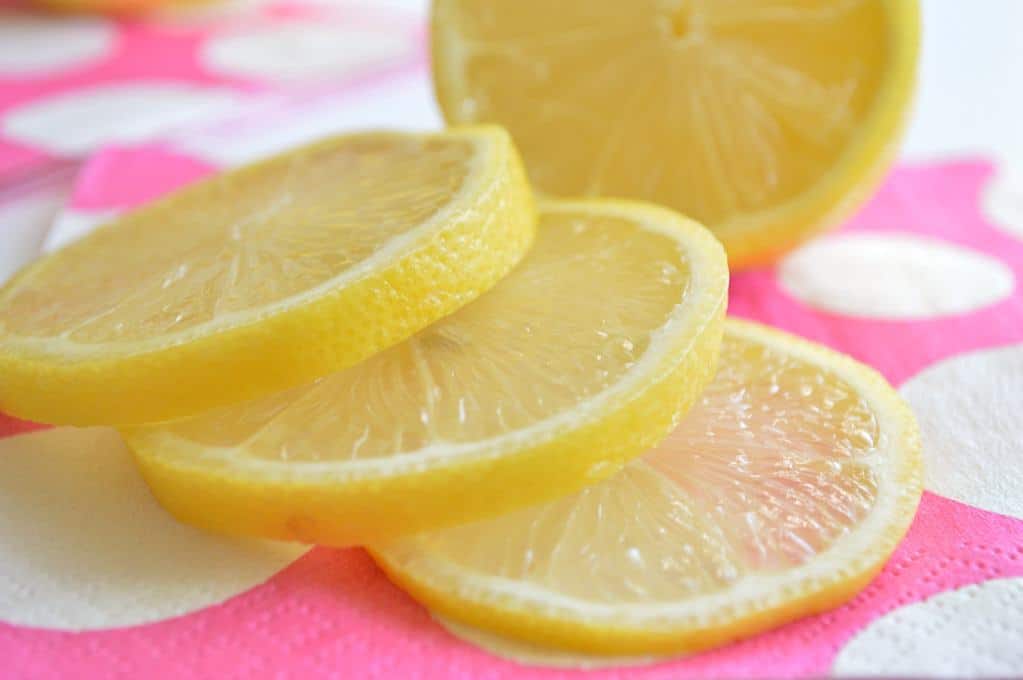 The list for this treat is really short: instant lemon pudding, milk, whipped frozen topping, and Duncan Hines Flavor Creations packet in Pink Lemonade flavor.
To start, stir up the pudding with the milk, and let it set in the refrigerator for about 5 minutes.  Once that's set add about half the frozen whipped topping to the pudding and stir that up until it's a smooth texture.
With the other half of the frozen topping mix in the flavor creations packet.  Since there's no pudding in this the texture will be slightly different, but don't let that bother you!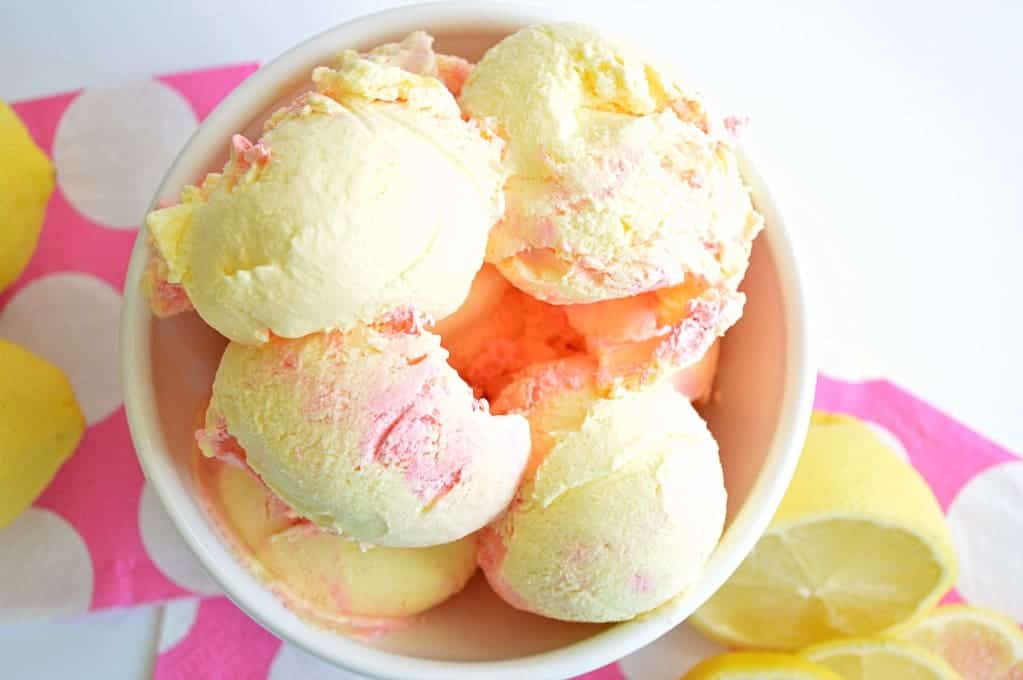 Then I added in the now flavored frozen whipped topping and gave it just a couple stirs.  I didn't want to have the colors mix together, I wanted to keep it to where there was yellow AND pink!  Just for extra fun.
Again, there will be different textures, but just go with it.  Once it's frozen you won't even notice!
Since this is made with pudding, it's slightly creamier than regular ice cream.  Which personally I love!  Once you pull it from the freezer let it sit for just a couple minutes and it softens to perfection to scoop out.
You are going to love this ice cream because it's so easy, simple, and a perfect frozen treat!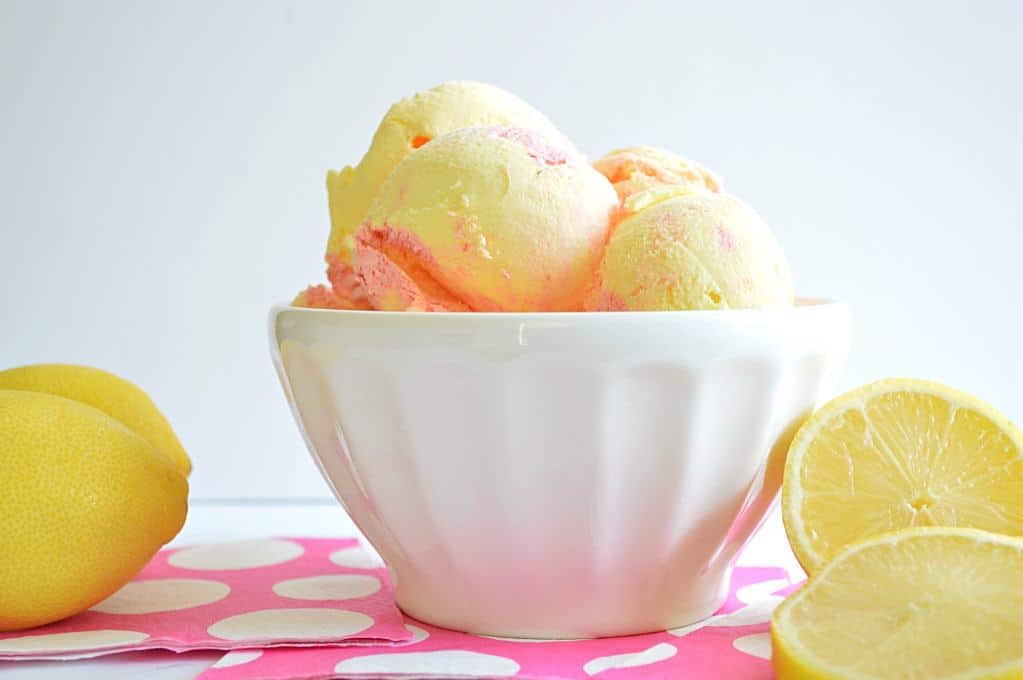 THANKS SO MUCH FOR VISITING! NEVER MISS A RECIPE FROM THE HOUSE OF YUMM! 
Serene
Serves 4
Pink Lemonade Ice Cream
This Pink Lemonade ice cream is only 4 ingredients and no ice cream maker required!!
10 minPrep Time
10 minTotal Time
Ingredients
2 packages of 3.5 ounce instant lemon pudding
2 cups milk
1 8 ounce package of frozen whipped topping
1 Duncan Hines Flavor Creations packet in Pink Lemonade
Instructions
Add the instant pudding mix and milk into a mixing bowl. Mix until combined. Place bowl with the pudding mixture into the refrigerator to set for about 5 minutes.
Once the pudding is set, add half, 4 ounces, of the frozen whipped topping to the pudding. Mix on low until completely combined. It will be a smooth texture.
Add the Duncan Hines flavor packet to the remaining frozen whipped topping. Mix until combined.
Add this in spoonfuls to the pudding mixture. Give a couple stirs with a spoon just to mix the bits of pink frozen topping into the pudding mixture.
Place in air tight container and place in freezer for 4-6 hours, or overnight.
Let set on counter in room temperature for a couple minutes to soften and scoop to serve! Enjoy!
7.6.4
285
https://houseofyumm.com/pink-lemonade-ice-cream/
 More frozen treats to cool you down!