Pina Colada Breakfast Smoothie
This healthy breakfast smoothie tastes like a tropical pina colada and is loaded with oats to make sure you're nice and full!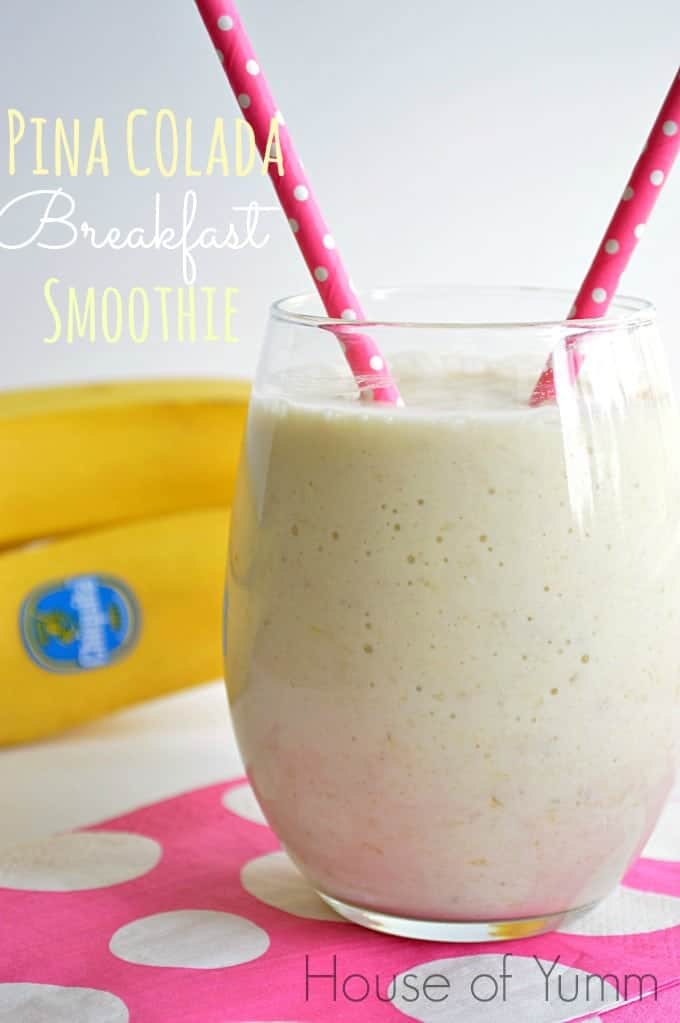 This smoothie is a perfect breakfast meal.  Loaded with healthy ingredients its the best way to start your morning.
Smoothies for breakfast are one of the highlights of my day.  I love fruit and smoothies tend to have a combination of a lot of fruit!  This smoothie is healthy and full of tropical flavor.  I used coconut milk, coconut greek yogurt, frozen pineapple, oats, and banana.  There's no need for any additional sweeteners!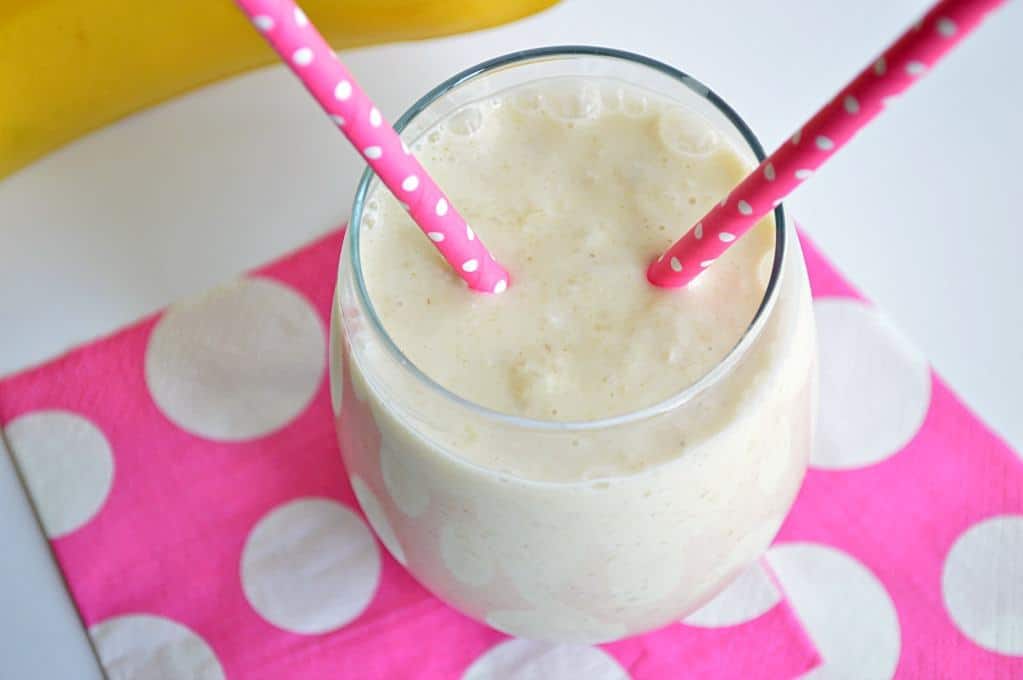 Pina Colada is one of my favorite flavors.
When I was a child there was the snow cone shack and they had a listing of about forty different flavors.  Everyone would always have the fun colorful snow cones.  I would always be the one with the boring white snow cone.  That's right..pina colada!!  But it tasted so good I almost forgot about the lack of color. If you can't tell having the white snow cone scarred me for life.  They should make it yellow or something.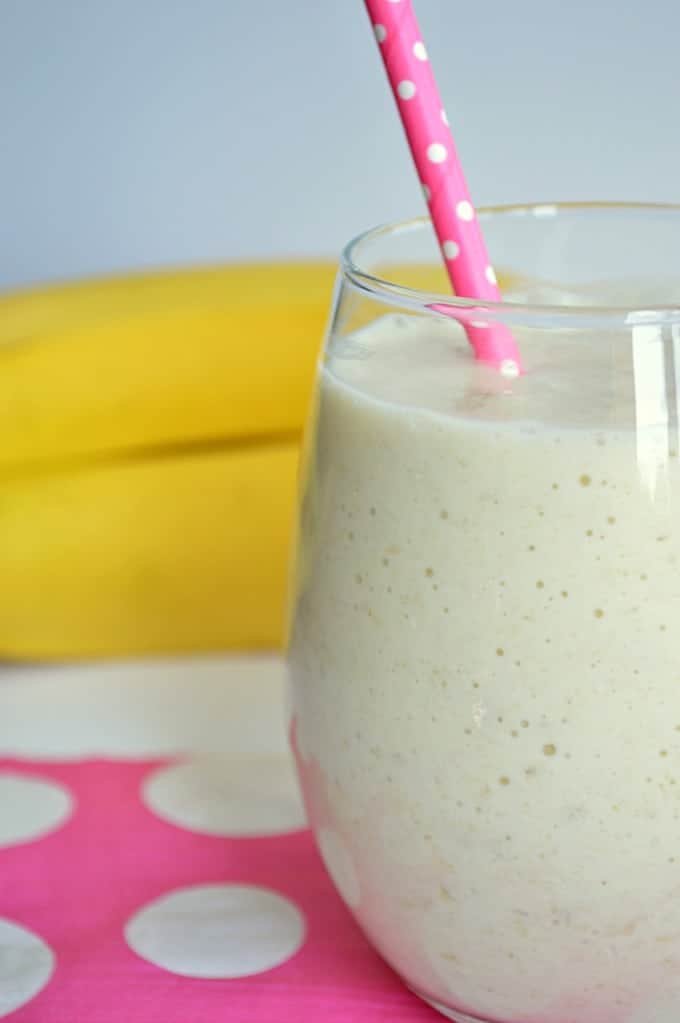 With this smoothie you can enjoy the flavor of pina colada anytime you want to!  And it's healthy.  Can't beat that.  The oats that are in this recipe do a perfect job of filling you up so that you stay full until it's time for the next meal.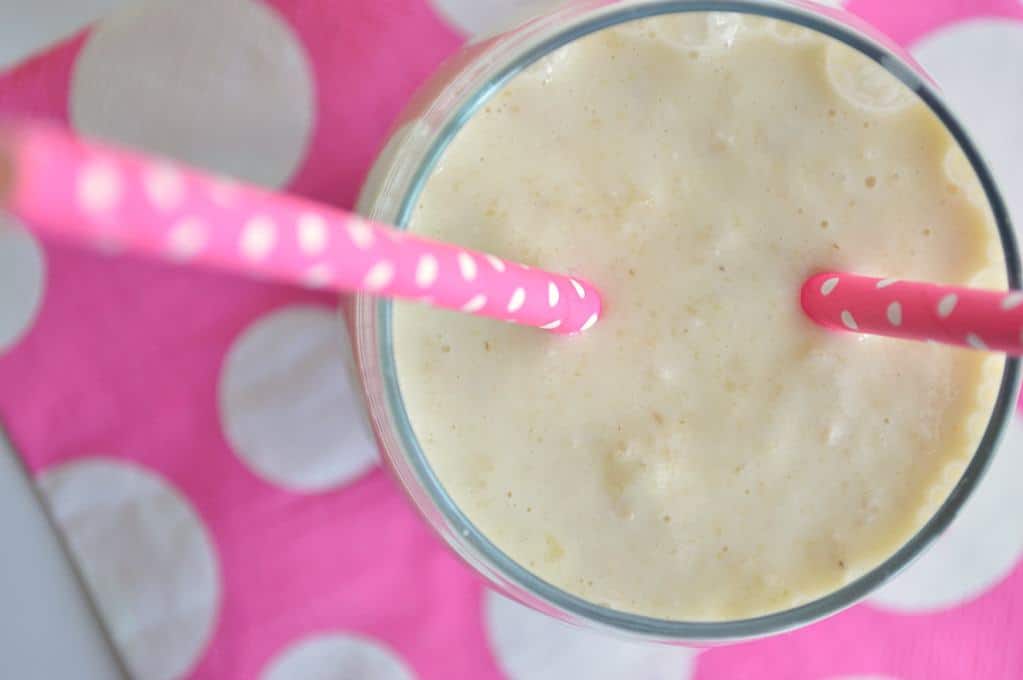 Feel free to mix up the recipe, smoothies are one of those things that are really hard to mess up.  I bet this would taste great with some strawberries tossed in too! I think I'm going to give that a try next time.
 Thanks so much for visiting! Never miss a recipe from the House Of Yumm! Choose your favorite way to follow, or do them ALL!
FACEBOOK | PINTEREST | GOOGLE+ | TWITTER | INSTAGRAM | BLOGLOVIN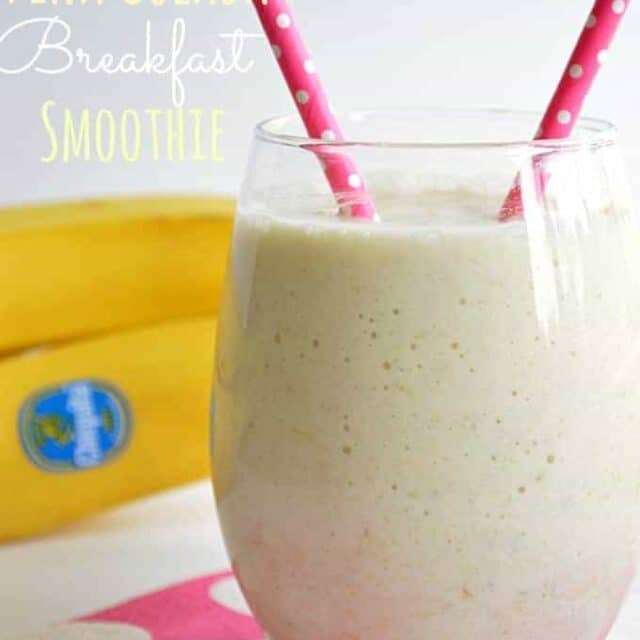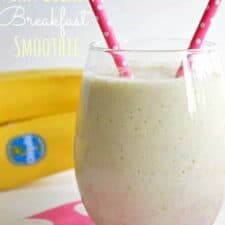 Pina Colada Breakfast Smoothie
This pina colada breakfast smoothie is quick and easy to make and a healthy way to start the day!
Ingredients
½ cup coconut milk
½ cup frozen pineapple chunks
1 5 ounce coconut greek yogurt
¼ cup oats
½ banana
Instructions
Process oatmeal until it's a fine powder. Add all remaining ingredients into a blender or food processor. Blend for thirty seconds to one minute or until smooth and there are no big chunks left.
Nutrition
Calories: 197kcal, Carbohydrates: 21g, Protein: 3g, Fat: 13g, Saturated Fat: 11g, Cholesterol: 1mg, Sodium: 9mg, Potassium: 312mg, Fiber: 2g, Sugar: 8g, Vitamin C: 23mg, Calcium: 21mg, Iron: 2mg
House of Yumm is a participant in the Amazon Services LLC Associates Program, an affiliate advertising program designed to provide a means for us to earn fees by linking to Amazon.com and affiliated sites.