Peeps Frosting
These cupcakes are topped with an easy to make Peeps inspired marshmallow frosting and bright colored sugar sprinkles.  Enjoy your favorite Easter candy on top of a cupcake!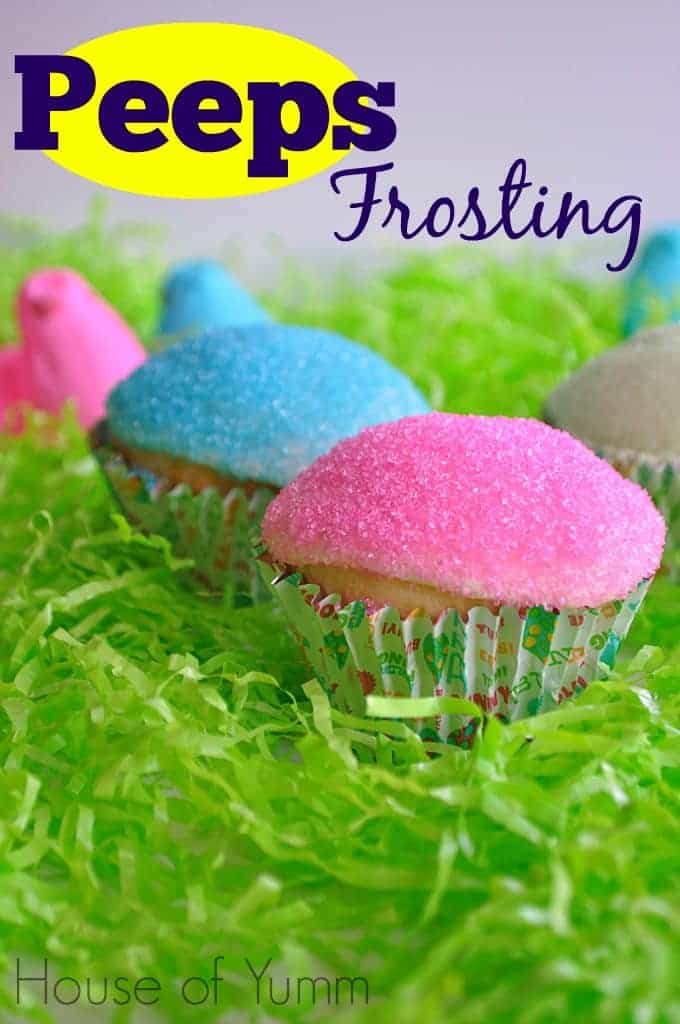 Peeps just seem to scream out EASTER to me.  That marshmallowy goodness.  So simple, and so perfect.  Marshmallows coated in sugar.  Is there anything that gives a kid a sugar rush quite like a box of peeps??
In the spirit of sugar rushes these cupcakes are topped with a Peeps inspired frosting!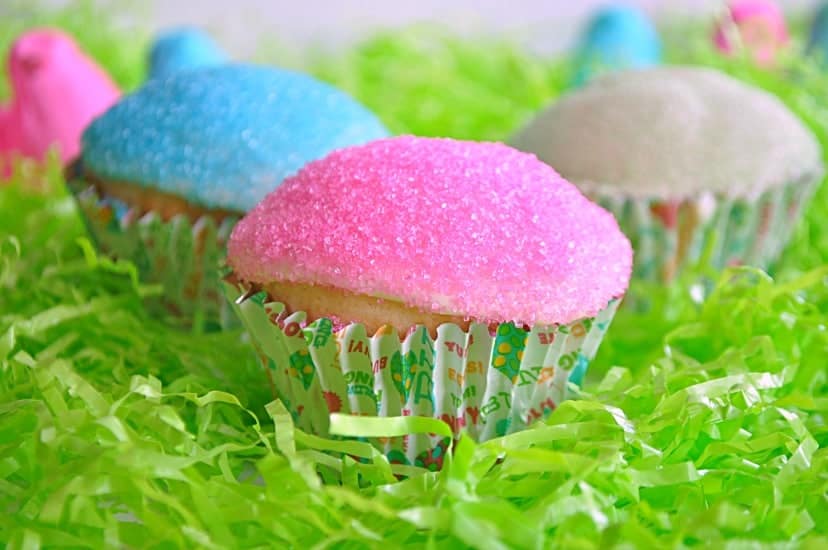 How fun right!?  Easter seems to be the most sugar coated holiday of the year.  At least it seems that way to me.  No other holiday has quite so many sugar explosions as Easter.  Let's see, Christmas has candy, usually chocolates, peppermints, lifesaver books (always one of my favorites!).  But Easter has 5 pound chocolate bunnies, these marshmallow Peeps which now come in flavors like party cake and blue raspberry, jelly beans, cadbury eggs, more Peeps, Reese's eggs, more jelly candies.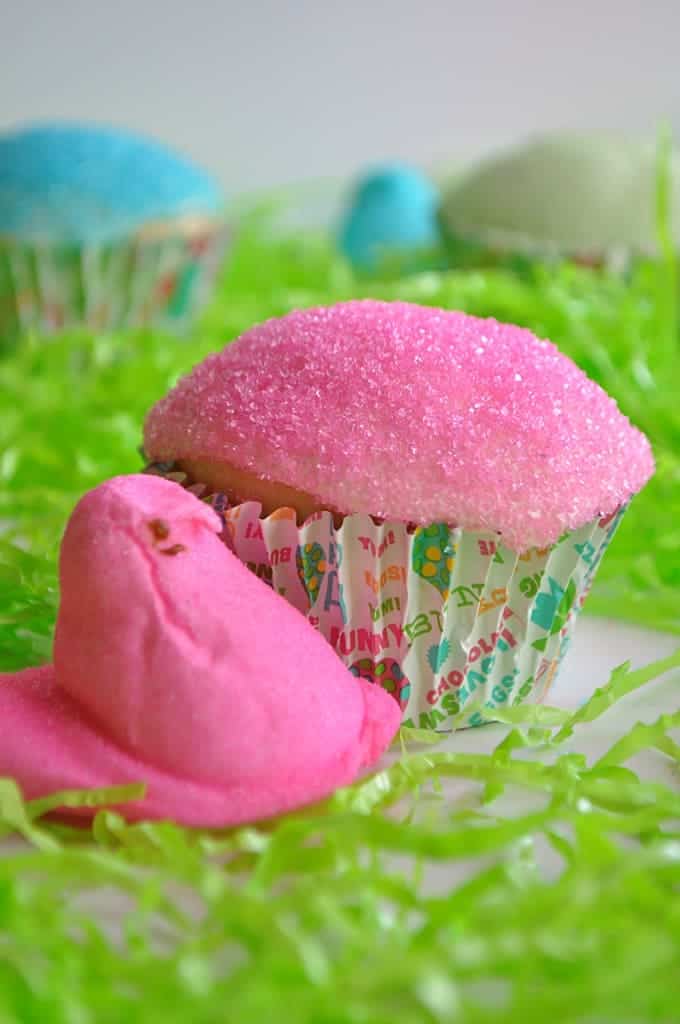 Everything is so pretty, fruity, sweet, brightly colored.  It's just a magical time in the markets walking down the candy aisle for Easter.
If I were going to vote for a Candy King of Easter I would vote for the Peep, the Queen might be that 5 pound chocolate bunny.  Does anyone ever eat those whole things??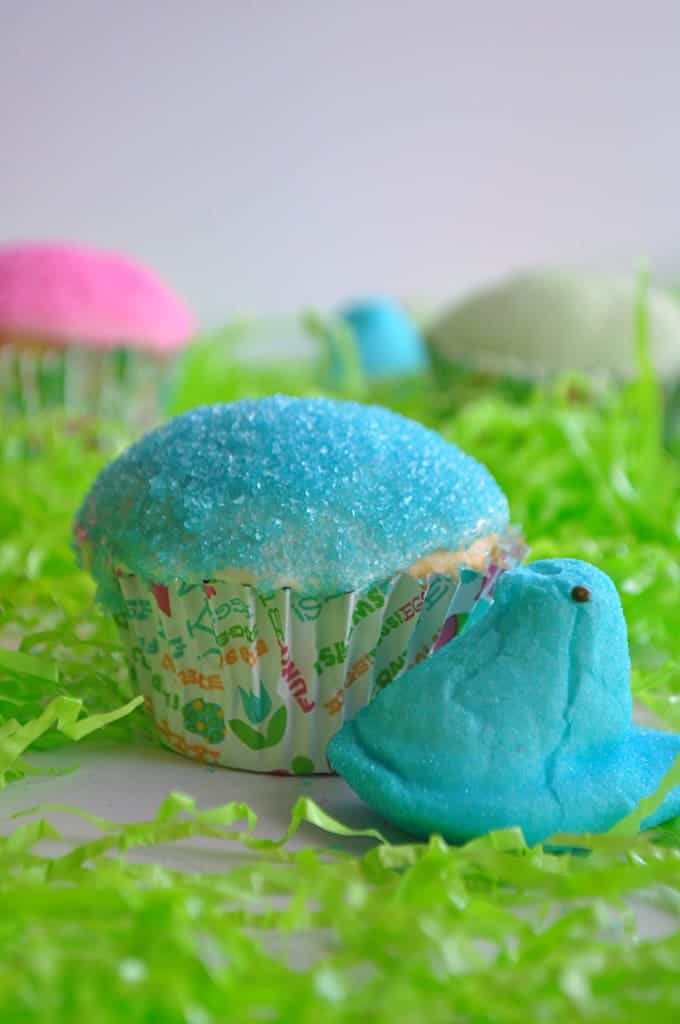 Back to the frosting, it's SUPER simple.  A jar of marshmallow fluff, powdered sugar, and milk.  I adapted the recipe I found here from Kraft for their Marshmallow Creme Frosting.
The sprinkles were just some colored sugar sprinkles I picked up from the market in bright colors.  Perfect and definitely Peepish.  The cupcakes are from a white box mix.  This fun and bright treat was super quick and easy to put together.  The only way this could have been easier would have been if I just put the marshmallow fluff straight onto the cupcakes.  Which I would have done but the texture wouldn't have been the same. Bummer.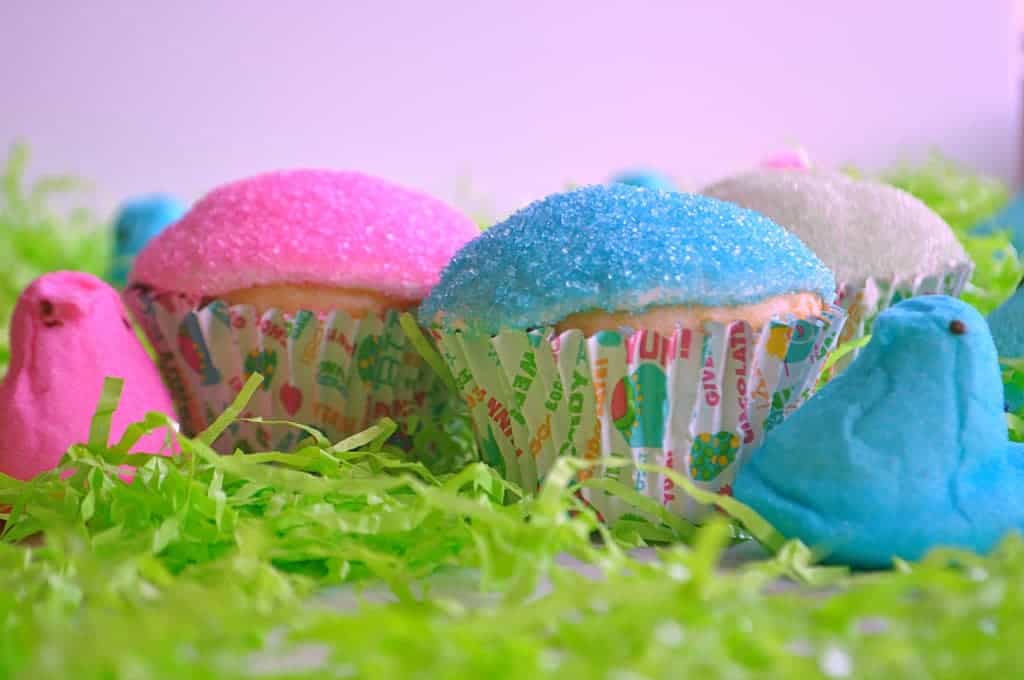 Never miss a recipe from the House of Yumm:
FACEBOOK | PINTEREST| TWITTER | INSTAGRAM | BLOGLOVIN
Print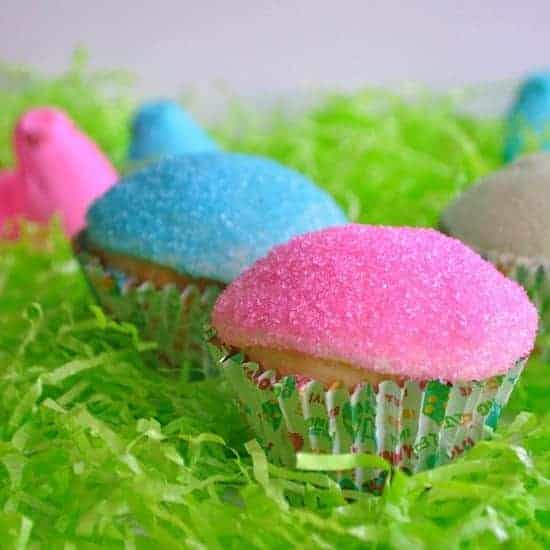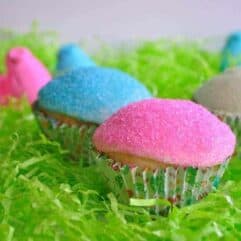 Peeps Frosting
---
Scale
Ingredients
1/4 cup butter ROOM TEMPERATURE (don't soften it, the frosting will be runny)
7 ounce jar marshmallow creme
1 teaspoon vanilla extract
2 cups powdered sugar
---
Instructions
Place butter and powdered sugar into mixing bowl. Beat until mixed completely and fluffy.
Add in vanilla and marshmallow creme. Mix on slow until combined.
Spread onto cupcakes, or if you prefer pipe it on.
Add powdered sugar or milk to the frosting to get the desired consistency.
---
Other Frosting Recipes: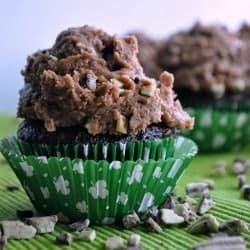 Chocolate Mint Chip Cookie Dough Frosting
Other Easter Recipes: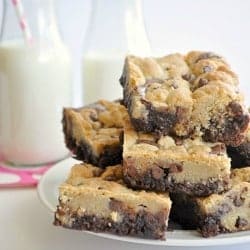 House of Yumm is a participant in the Amazon Services LLC Associates Program, an affiliate advertising program designed to provide a means for us to earn fees by linking to Amazon.com and affiliated sites.