Comfort food at it's finest with this combination of creamy Brie & Gorgonzola mixed with the sweetness of fresh pear in this grilled cheese sandwich.  A favorite of childhood made gourmet!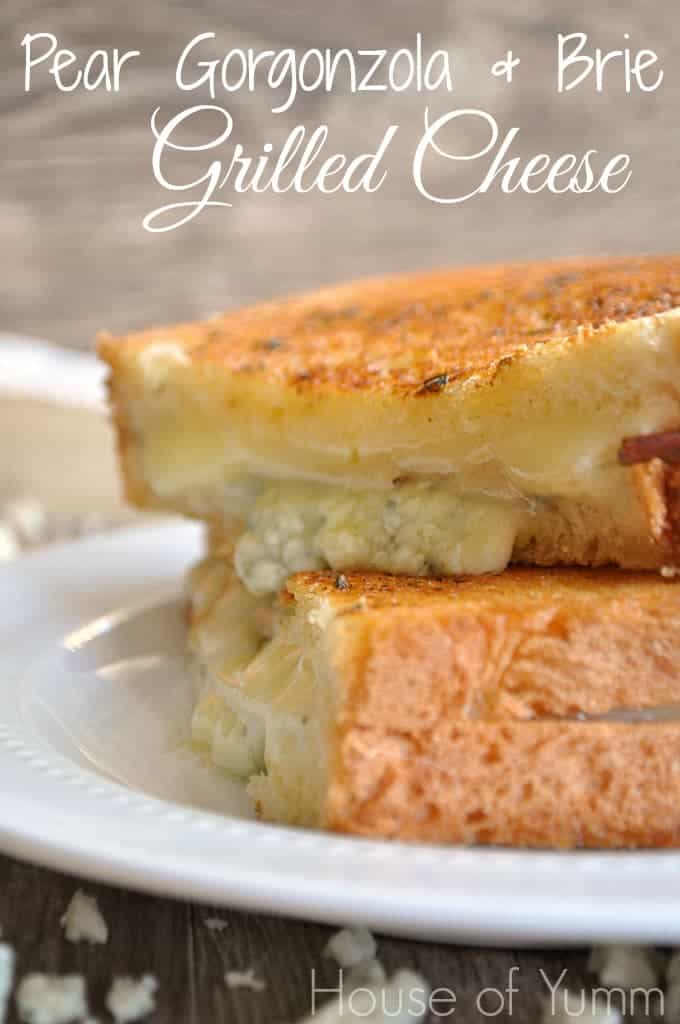 April is Grilled Cheese month!  Say Whaaat?!?  That's right.  A whole month dedicated to the favorite of our childhood.  Ooey gooey cheese inside buttered and toasted bread.  How can you go wrong?!?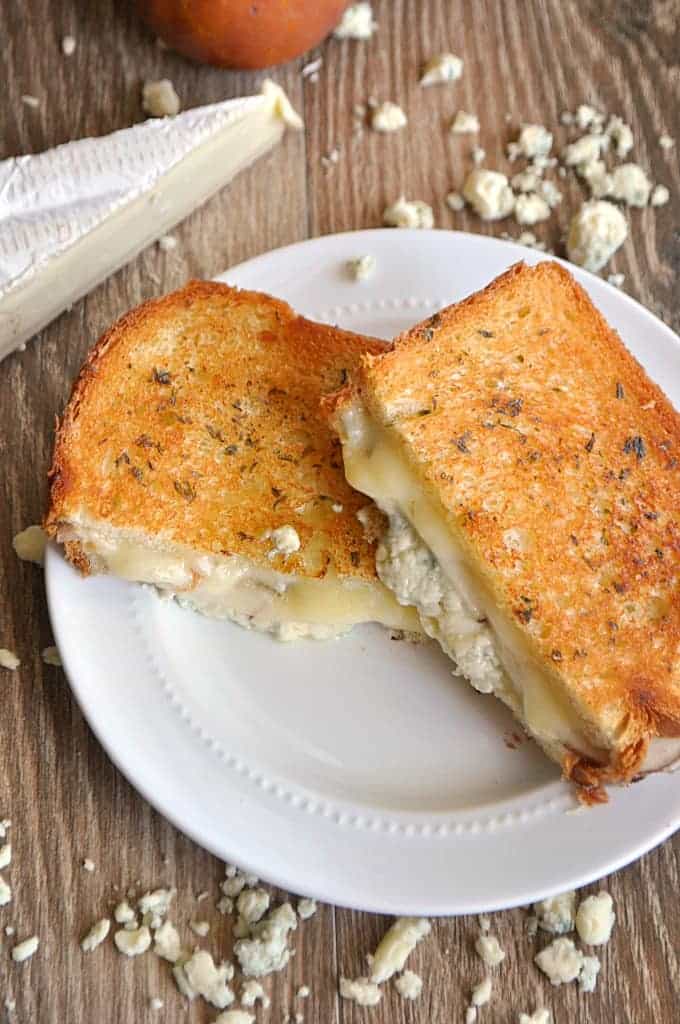 If however you're like me and feel a little weird having your wine with your classic American Cheese singles melted between bread (but I mean cmon…does a grilled cheese get any better than that basic?!?) here is a GOURMET grilled cheese for you!
Nothing wrong with enjoying a nice glass of wine with this sandwich with a double creme Brie, Gorgonzola and sweet pear inside.
The best is the bread.  This is the gourmet white bread from Trader Joes. That's what it is actually called.  I figured I couldn't go wrong with a bread called gourmet when making a gourmet sandwich.  Plus it has a wonderful cheesy joke on it, "So what was the best thing before sliced bread?"  Hmmmm…good question!  Where did that line come from anyway?!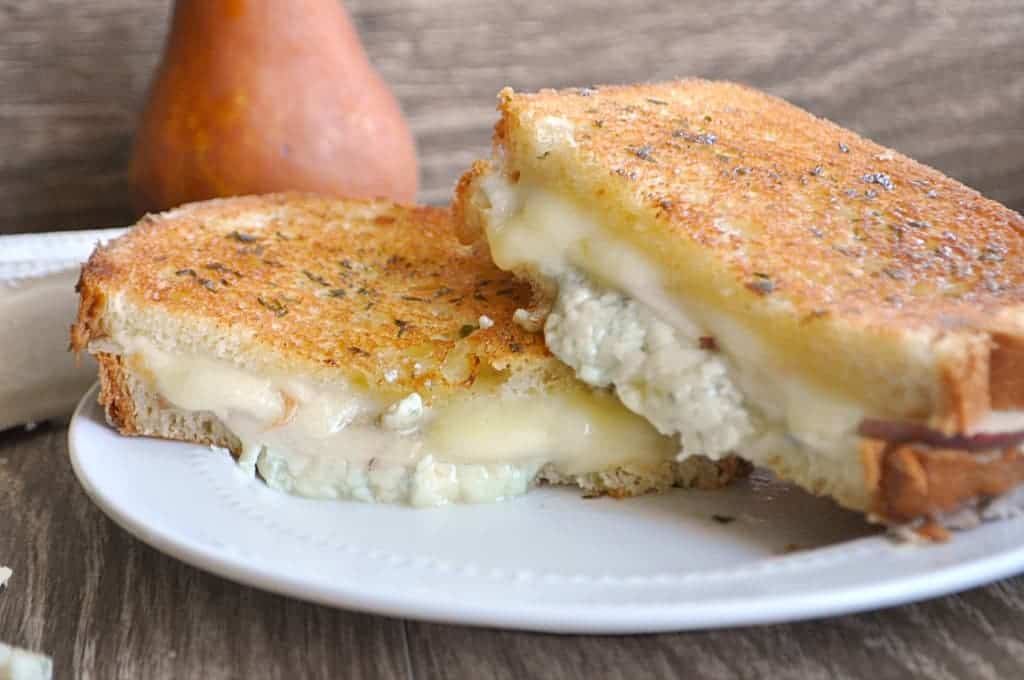 Oh Trader Joe's.  No matter where they're at in the city, they seem to have the smallest, most awkward parking lots.
The trick to grilled cheese is to make sure you completely slather the bread in butter, covering the entire slice.  Then remember to cook at a low heat so that the cheese has time to melt while the bread is toasting, otherwise you will burn the bread waiting for the cheese to melt, or you will end up with perfectly toasted bread and not melted cheese.  Who knew there was such a science to grilled cheese?!
Now you can feel like a grown up while eating your GOURMET grilled cheese.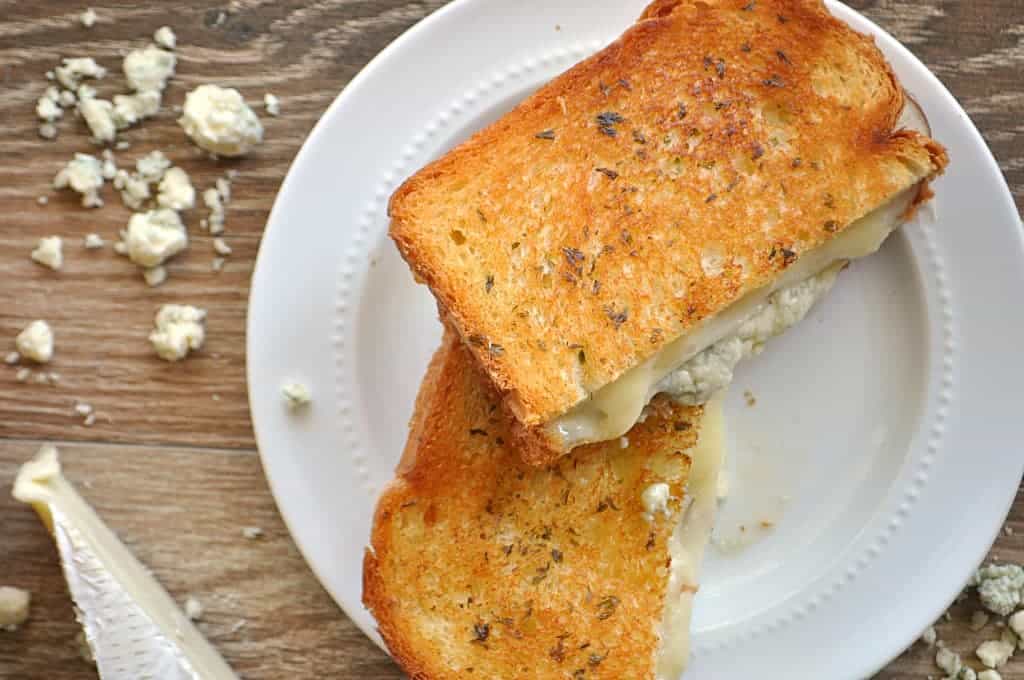 Never miss a recipe from the House of Yumm:
FACEBOOK | PINTEREST | GOOGLE+ | TWITTER | INSTAGRAM | BLOGLOVIN
Print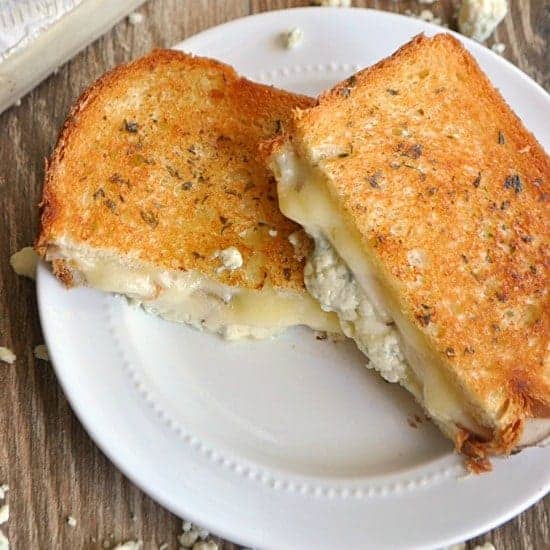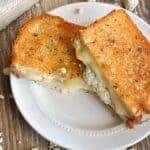 Pear Gorgonzola & Brie Grilled Cheese
---
Scale
Ingredients
2

slices of bread
softened butter
parsley
double creme Brie
Gorgonzola
Red Anjou Pear
---
Instructions
Spread the softened butter covering one side of each slice of bread. Sprinkle with some parsley.
On non-buttered side of bread place slices of Brie cheese. Next place slices of pear on top. Cover with the crumbles of gorgonzola. Place the other slice of bread on top with the butter side facing up.
Place sandwich onto griddle, or frying pan on top of the stove. Cook over low heat until the bottom of the bread is toasted. Flip sandwich and cook other side until toasted. And enjoy!!
---
MORE SAVORY RECIPES: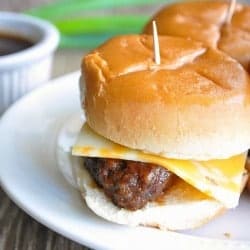 Sweet and Spicy Meatball Sliders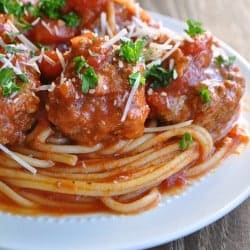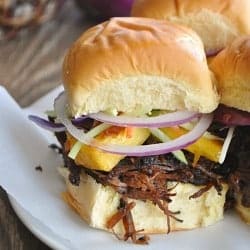 13