Peaches and Cream Float
Nothing is more refreshing on a hot day than a fizzy, sweet Peach soda with some vanilla ice cream which make this Peaches and Cream Float!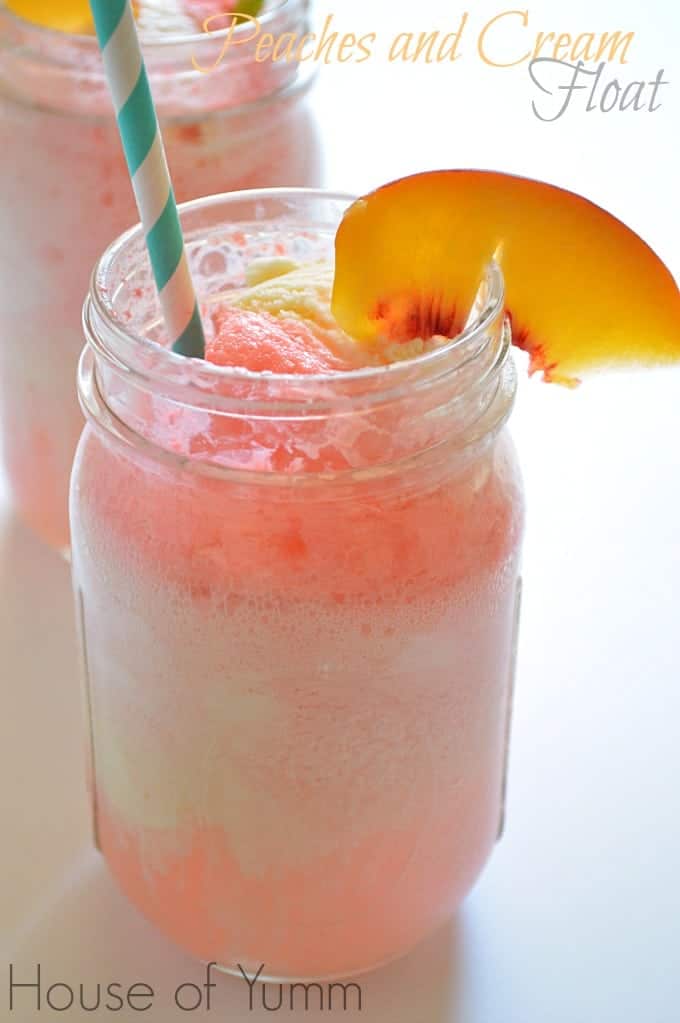 I am going all Texas on ya'll today.
I have my newest obsession, Peach soda.  Meets vanilla ice cream.  That's right.  Peaches and Cream Float.  It's Aaaah-mazing! 
I am so in love with peach soda this summer it's slightly ridiculous.  It's possibly the best flavor ever.  And what do you do when you find a soda that you love?  You add some ice cream to it and make it even more incredible.  Of course I used some Blue Bell ice cream.  Apparently it's the ice cream of choice for the state of Texas.  And I don't have to wonder why.  It's so creamy and smooth, and there are so many flavors!  It is my goal to make it through them all this year.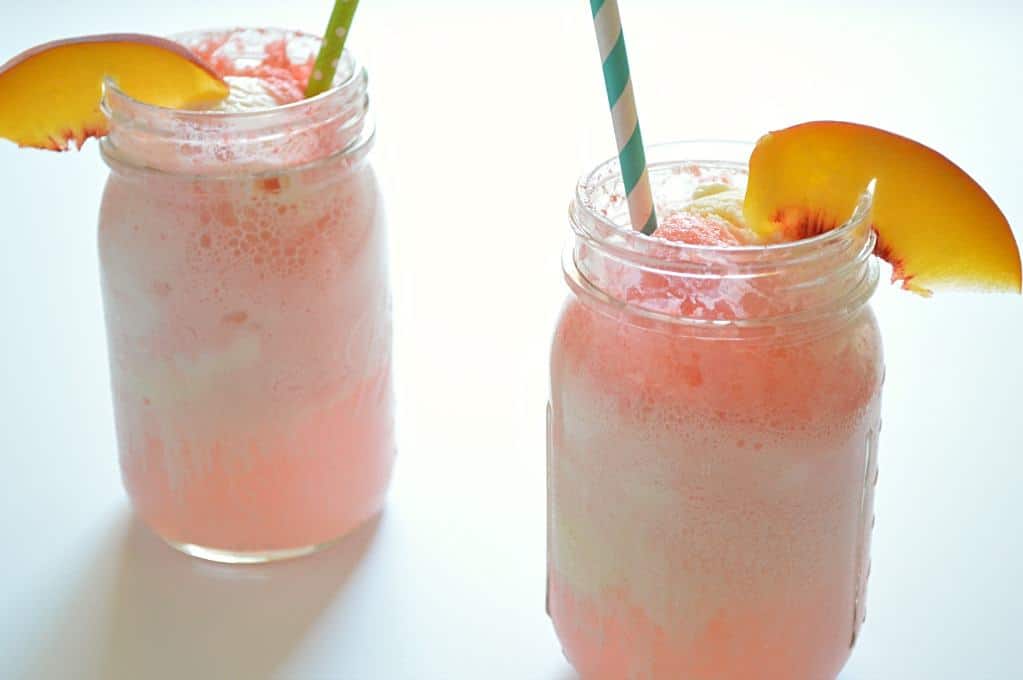 That's right.  I know it may seem unlikely, or challenging.  I think I can do it though!  I'm super excited about it too!  They have a banana pudding flavor…swoon.  I think that will be first on my list.
Anyway, back to this delightfulness in a glass.
Peach soda, vanilla ice cream, fun straw.  How can you go wrong?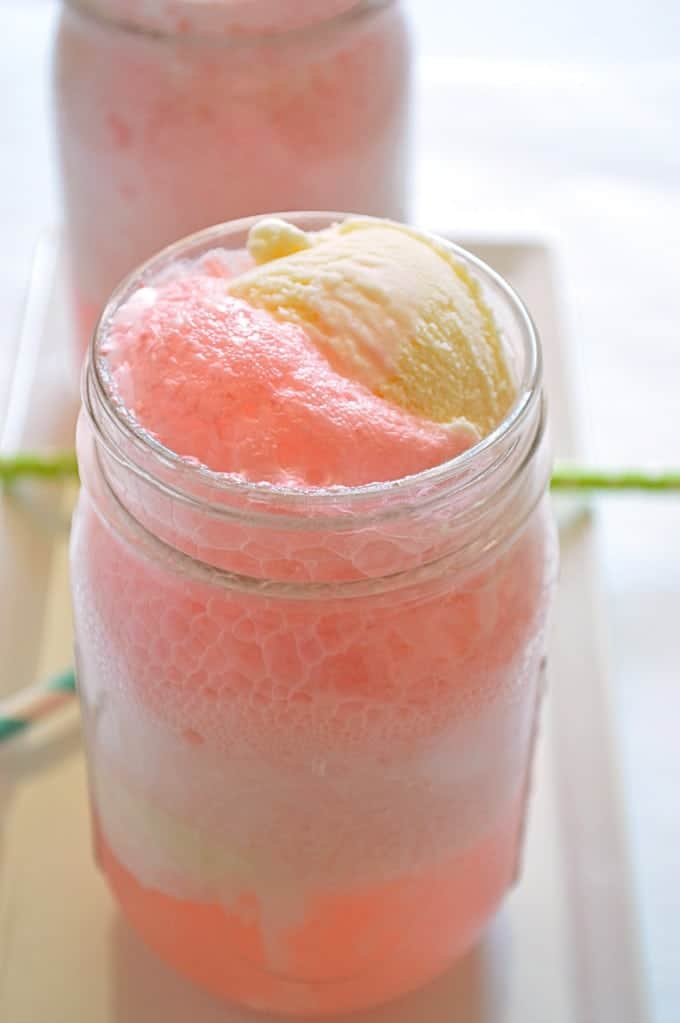 I used a Big Peach soda, I do know there are a couple of options when it comes to peach flavored soda, so feel free to use what you can get your hands on.  I don't think you can find the Big Peach version outside of Texas.  But the other brands will be around 🙂
And of course to complete my Texas styled float, I put it in a mason jar!  I will figure out this southern thing yet!  I'm loving my mason jars lately, they're perfect for things like S'mores Pudding, and Lemon Pie Milkshakes.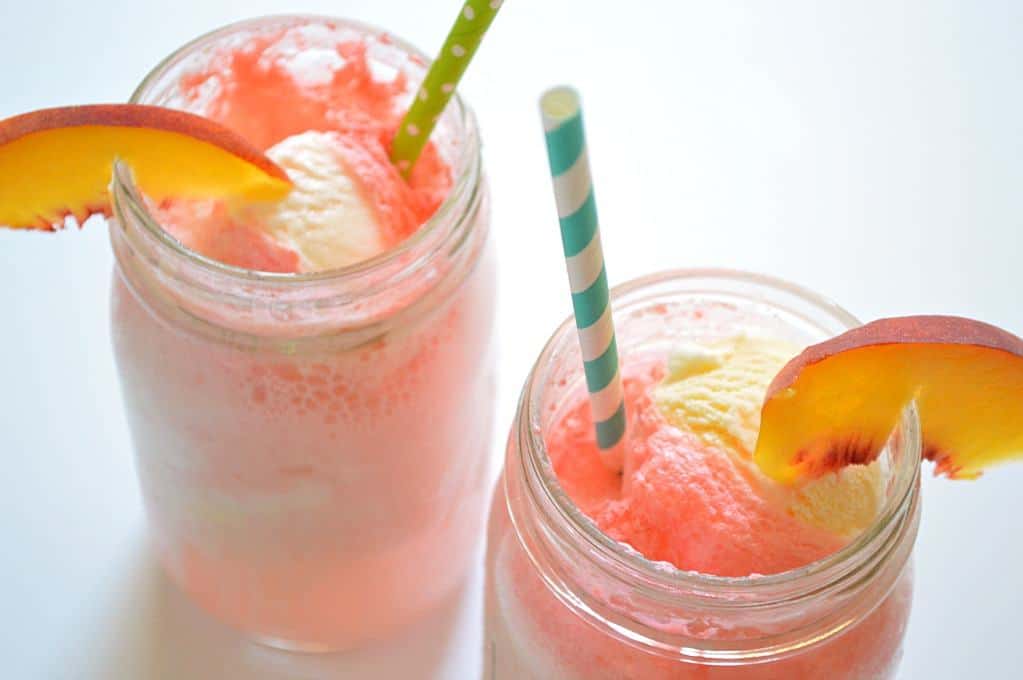 THANKS SO MUCH FOR VISITING! NEVER MISS A RECIPE FROM THE HOUSE OF YUMM! 
Print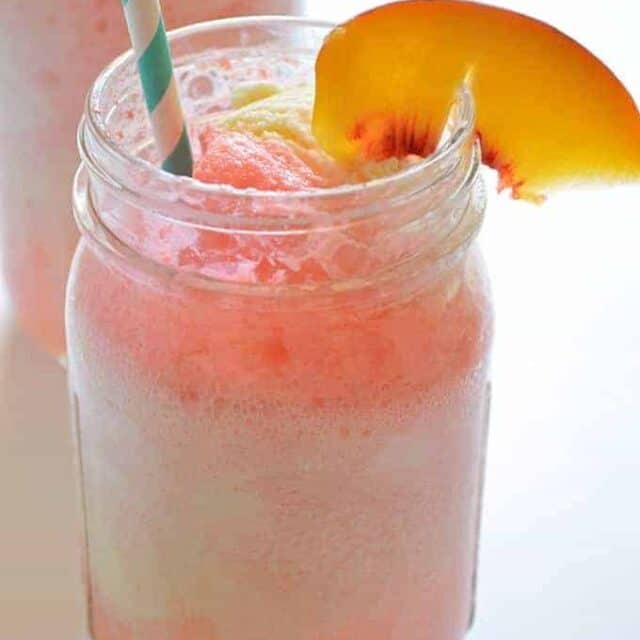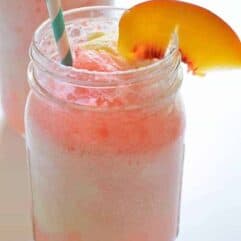 Peaches and Cream Float
---
Author:
Prep Time: 2 minutes
Total Time: 2 minutes
Yield: 2 1x
Description
This Peaches and Cream Float is fizzy, cold, and refreshing!
---
Scale
Ingredients
1 20 fluid ounce Peach Soda
4 scoops of vanilla ice cream
Sliced peach for garnish as desired
---
Instructions
Pour the peach soda into the glass to about 1/4 full.
Add in two scoops of ice cream.
Pour additional soda into the glass until full.
Add peach slice to the rim of the cup if desired.
---
 Still craving some sweets?!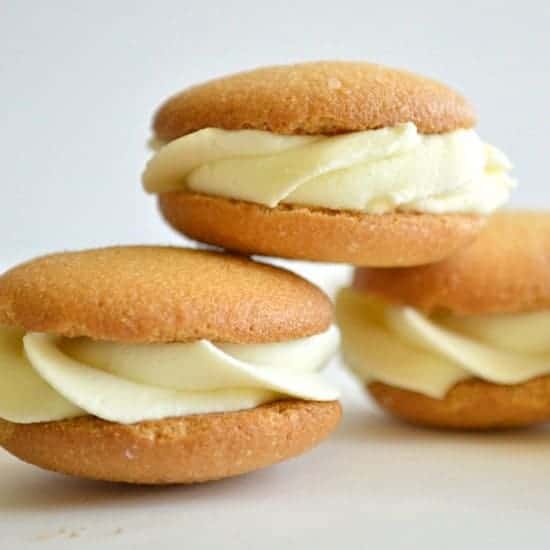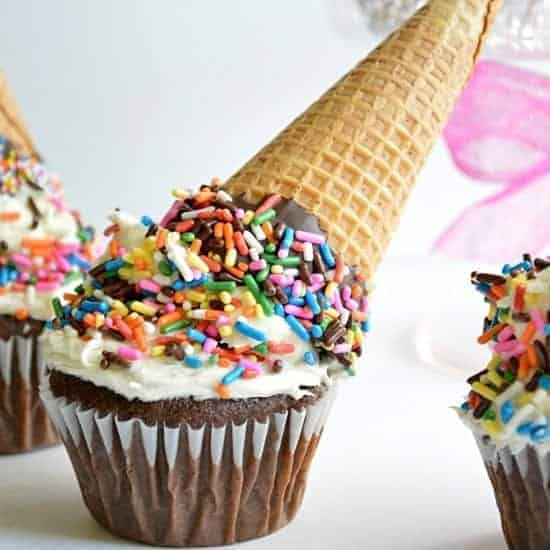 House of Yumm is a participant in the Amazon Services LLC Associates Program, an affiliate advertising program designed to provide a means for us to earn fees by linking to Amazon.com and affiliated sites.