Enjoy the classic taste of Orange Creamsicles in these muddy buddies!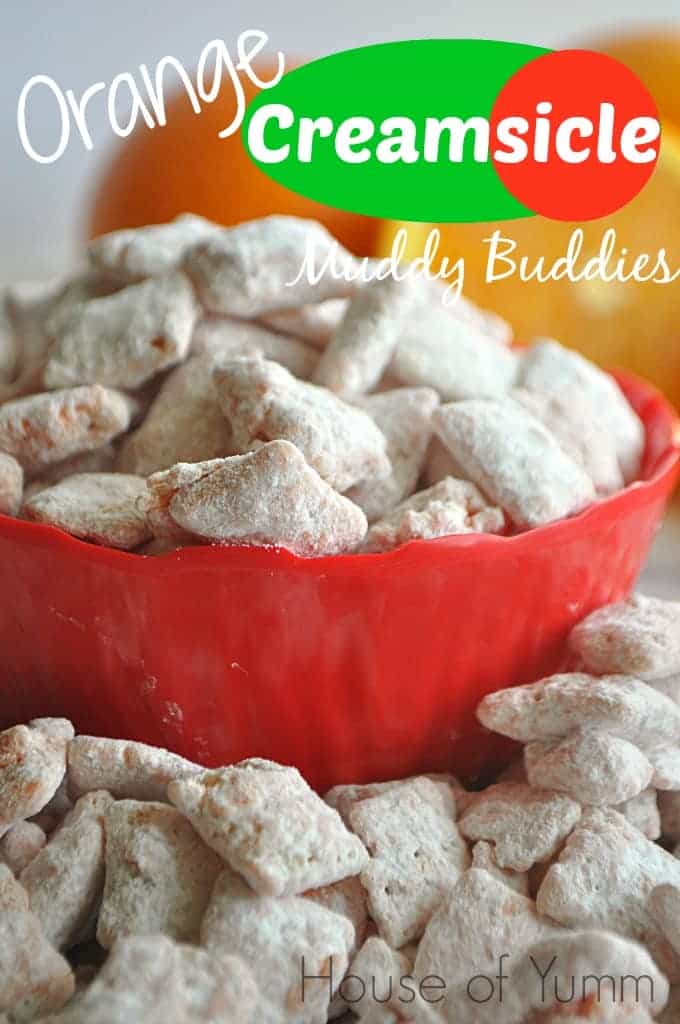 I love Friday nights at our house.  We usually will watch a movie together as a family, and then my husband and I get to watch a movie together after all the kids are in bed.  Quiet time!  I love my kids and spending time with them, but after a full day, I have to admit it is nice to sit with my husband and relax.  No pulling baby fingers away from electrical outlets.  No having to Google the meaning to 4th grade math terminology.  No questions about what's for dinner.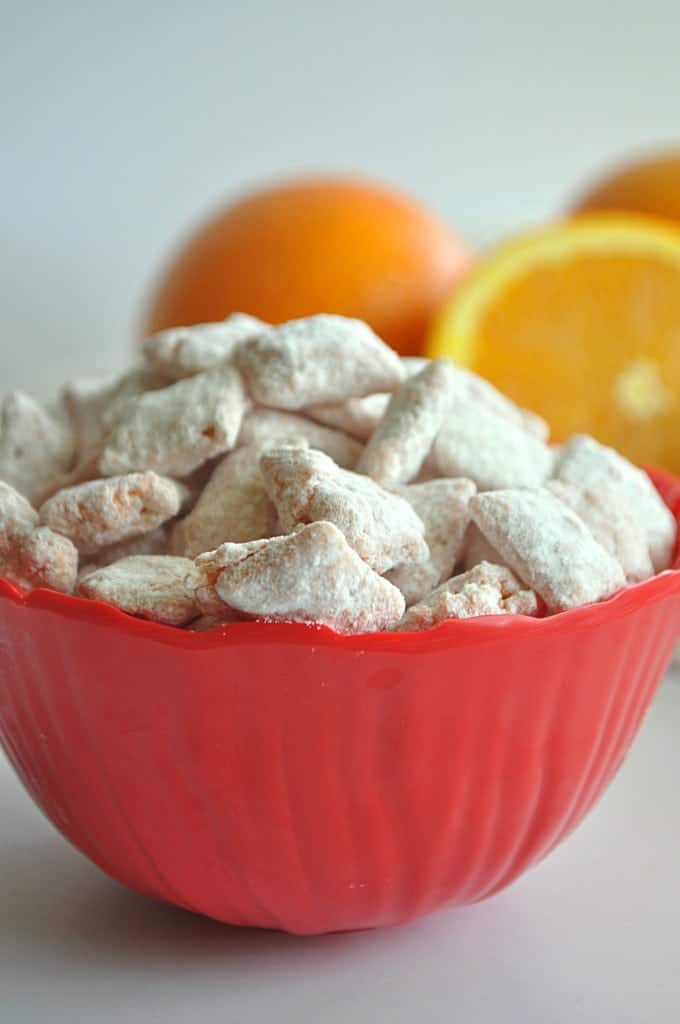 Quiet.  And relaxing.  Friday nights are the best.  This last Friday we watched the movie Gravity.  Watching that movie reminded me why I don't like suspenseful movies.  Don't get me wrong, the movie was AWESOME!!  Loved it!  It was great!  But the whole thing was SO suspenseful, and SO exciting, it gave me anxiety!!  And possibly a grey hair…or that could just be the kids.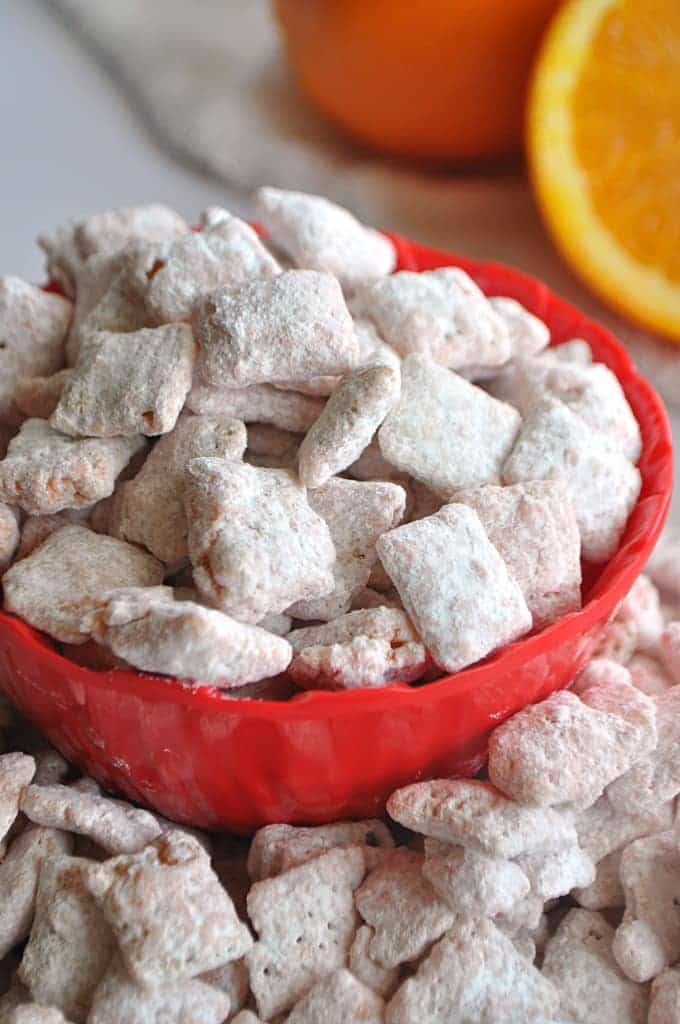 Back to the muddy buddies.  Snacks like these just make me think of movie nights!  Because while I'm sitting there gripping the edge of my seat unable to pry my eyes off of the screen, my hand that isn't gripping the seat tends to find it's way into a snack bowl!!
One of the best snacks for movies are of course popcorn, and muddy buddies!!  I like the mixture of sweet with salty.  I don't eat them together.  But I like to have my options.  I also like to have a mixture of fruit punch and Sprite.  It's the best.  Trust me.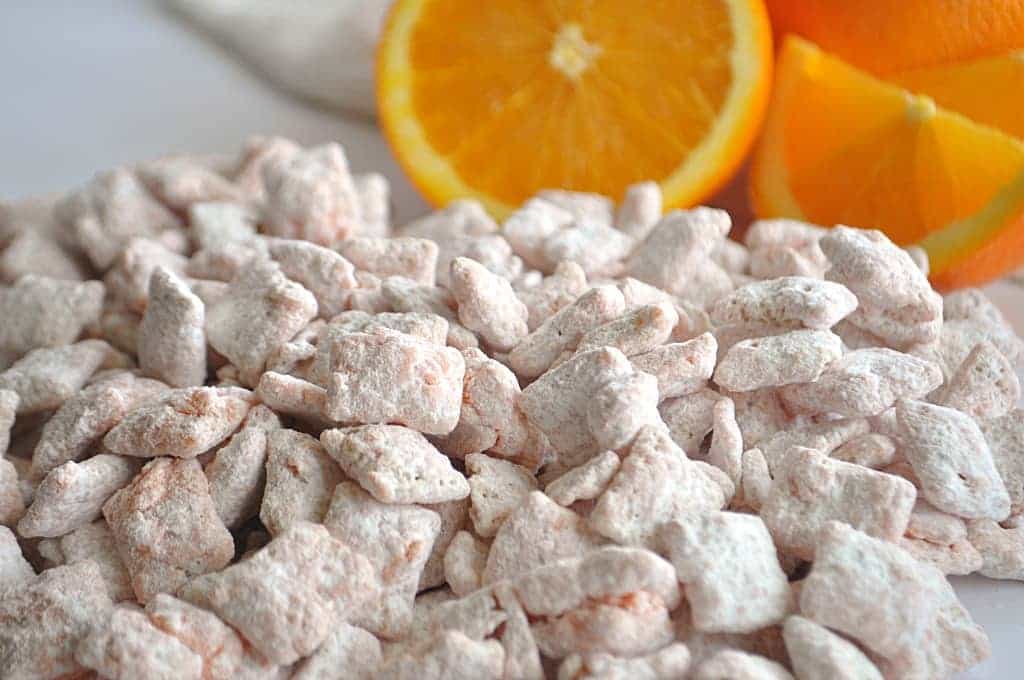 Muddy buddies are so easy to make and there's only about a million flavor combinations.  Last week I made the Root Beer Float muddy buddies, AMAZING.  This week it's the Orange Creamsicle flavor.  What will be next?!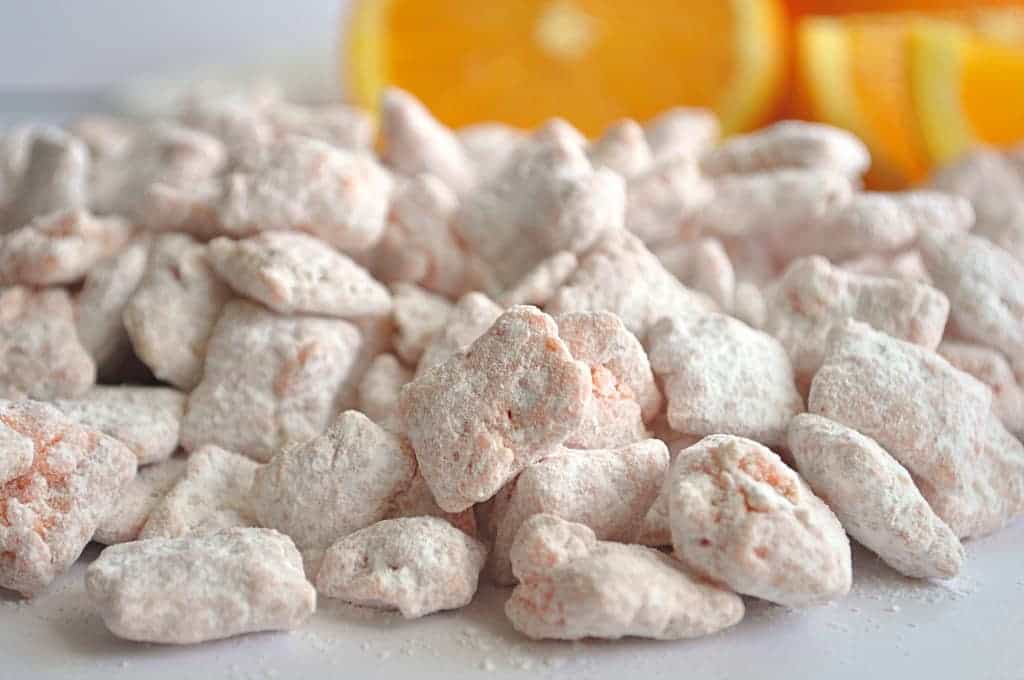 Thanks so much for visiting! Never miss a recipe from the House Of Yumm! Choose your favorite way to follow, or do them ALL!
FACEBOOK | PINTEREST | GOOGLE+ | TWITTER | INSTAGRAM | BLOGLOVIN
Print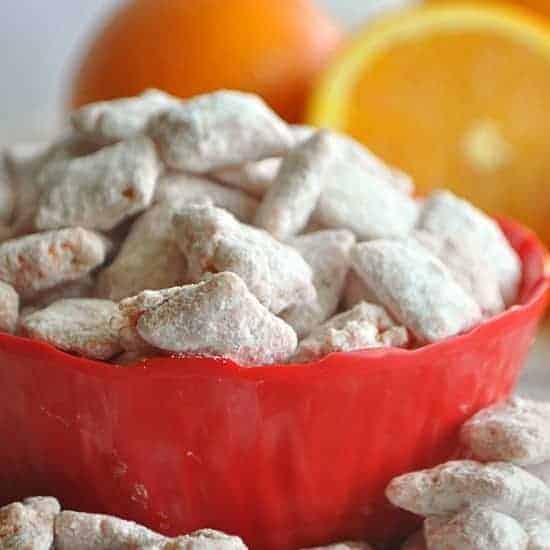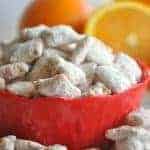 Orange Creamsicle Muddy Buddies
---
Scale
Ingredients
4 cup

s vanilla chex cereal

1 cup

white chocolate chips

1

package duncan hines frosting creation flavor mix Orange Creme

3/4 cup

powdered sugar
---
Instructions
Measure out the Chex cereal and place into large mixing bowl.
Melt the white chocolate chips in the microwave, keep the microwave on 50% power and heat for 30 second increments stirring between each time.
Once chocolate is fully melted mix in the frosting creation mix packet.
Pour chocolate mix over the cereal and gently stir the cereal to coat it completely. Place the cereal and the powdered sugar into a sealed container, or a large resealable bag and give a few shakes to completely coat the cereal with the sugar.
Pour out onto a sheet of wax paper to cool and dry.
Store in a closed container and enjoy!!
---
0