Oatmeal Raisin Cookie Granola
Oatmeal Raisin Cookie Granola.  Satisfy your sweet tooth with this healthy snack that tastes just like cookies!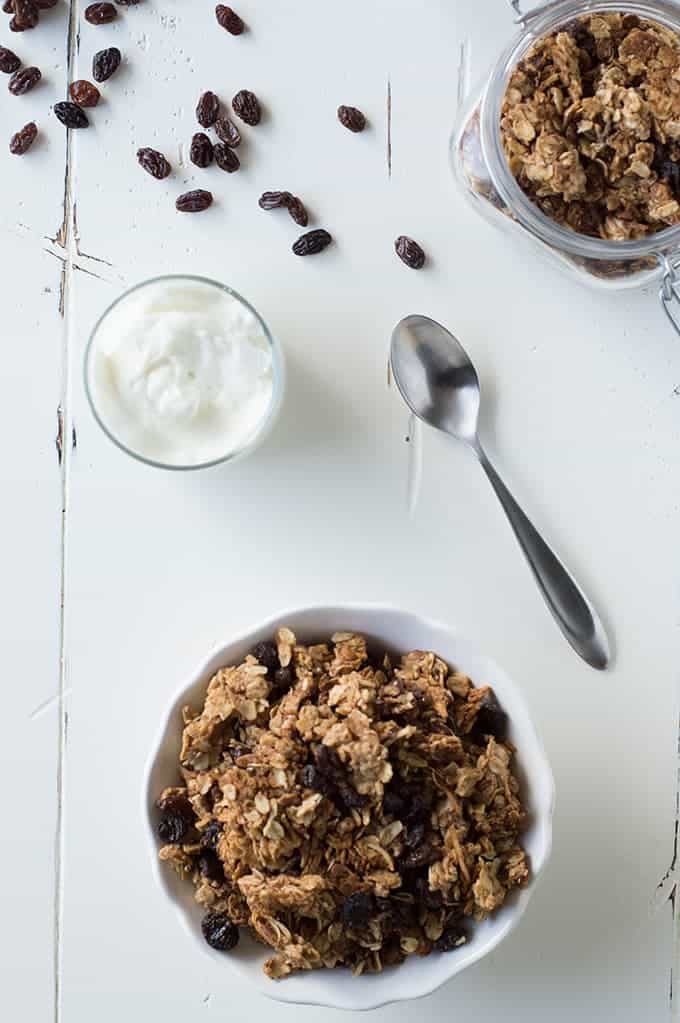 Look!  A healthy recipe!  Yay!  Now I officially feel like it's the New Year!  Just kidding.  I have been known to share a healthy recipe here and there.  All things in moderation.  So today I have this Oatmeal Raisin Cookie Granola.  Yes.  A healthy snack that tastes like cookies.  Now we're talking.
Believe it or not this Oatmeal Raisin Cookie Granola isn't the best news I have to share with you today.  Want to know what exciting news I have for you?  Keep reading!!  But it's possible there's a giveaway.  And it's possible it's worth over 700$.  Again, it's exciting.  Just keep reading yea?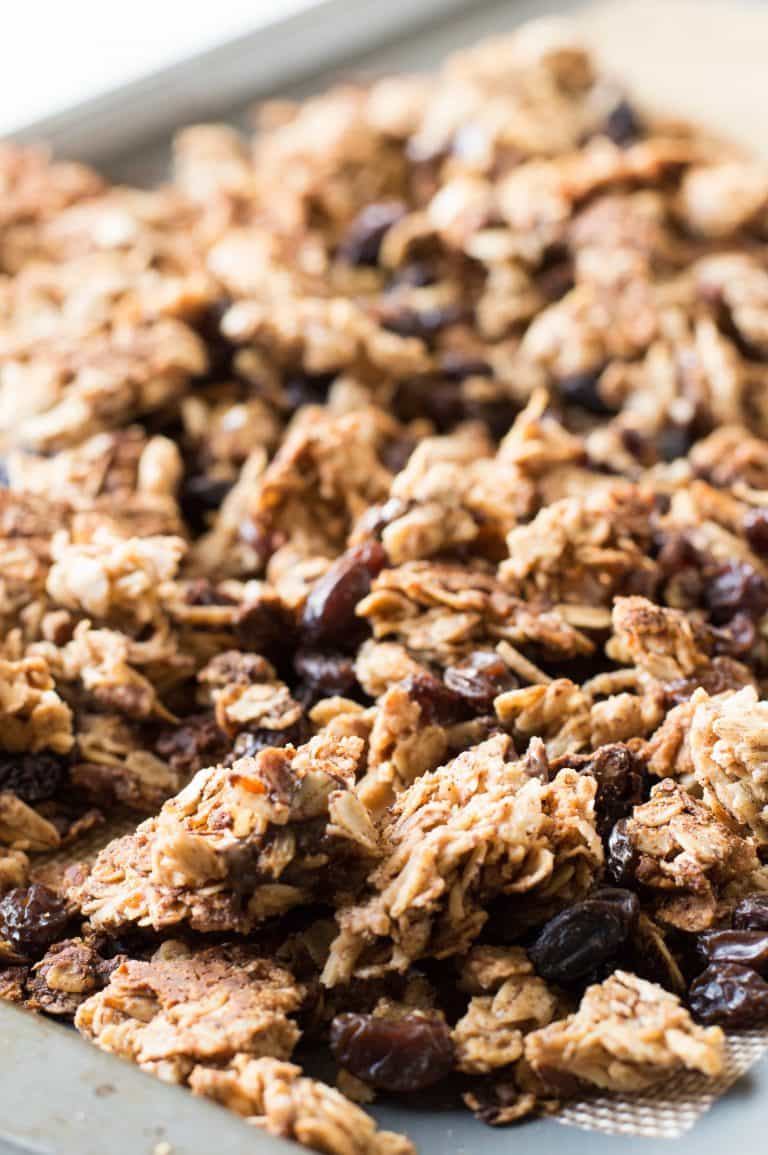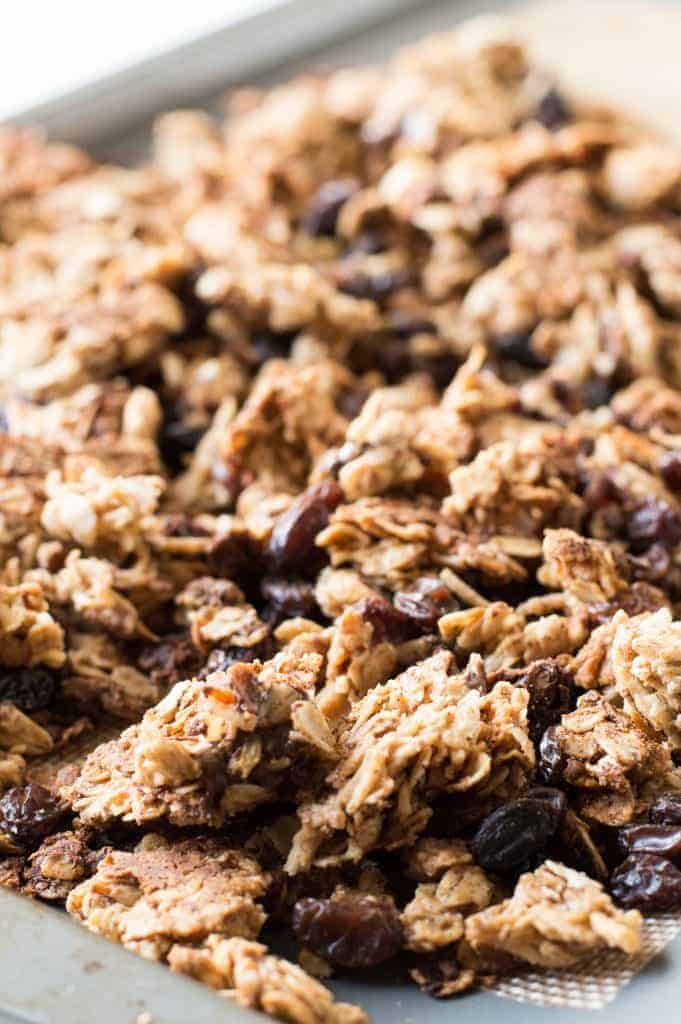 But before the recipe and before the giveaway, how's about we chat for a minute?  How's your week going?  So far mine has been pretty tame.  Other than the 9 month old still getting over his virus that I mentioned the other day.  I found boogers in my hair today.  Boogers.  In my hair.  Probably not at all what you want to hear about while I show you pictures of food is it?  Maybe we should just move on..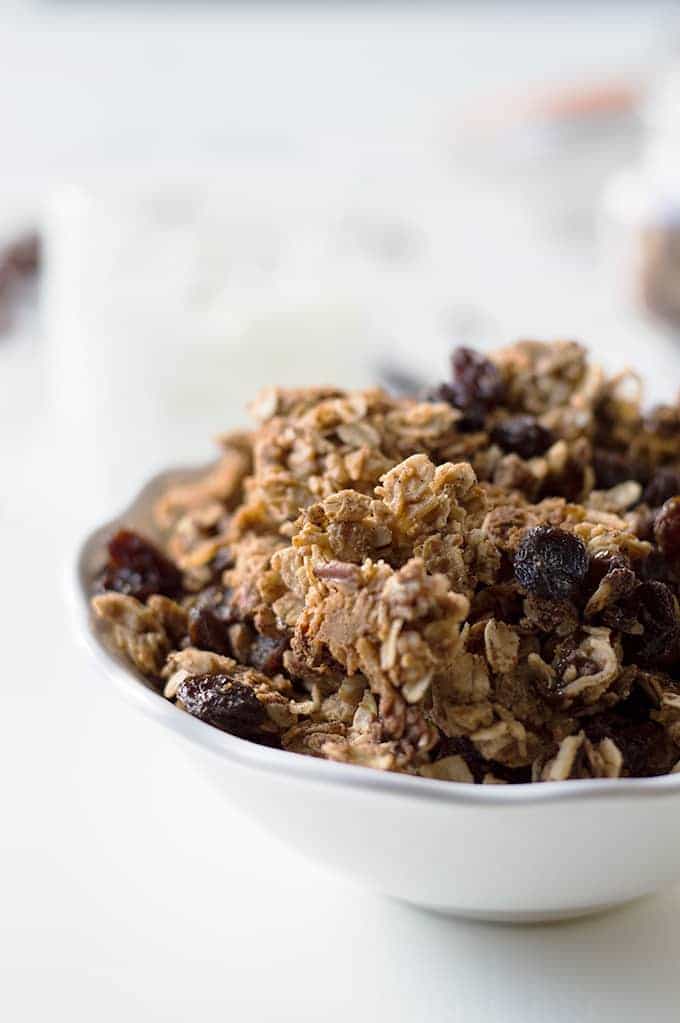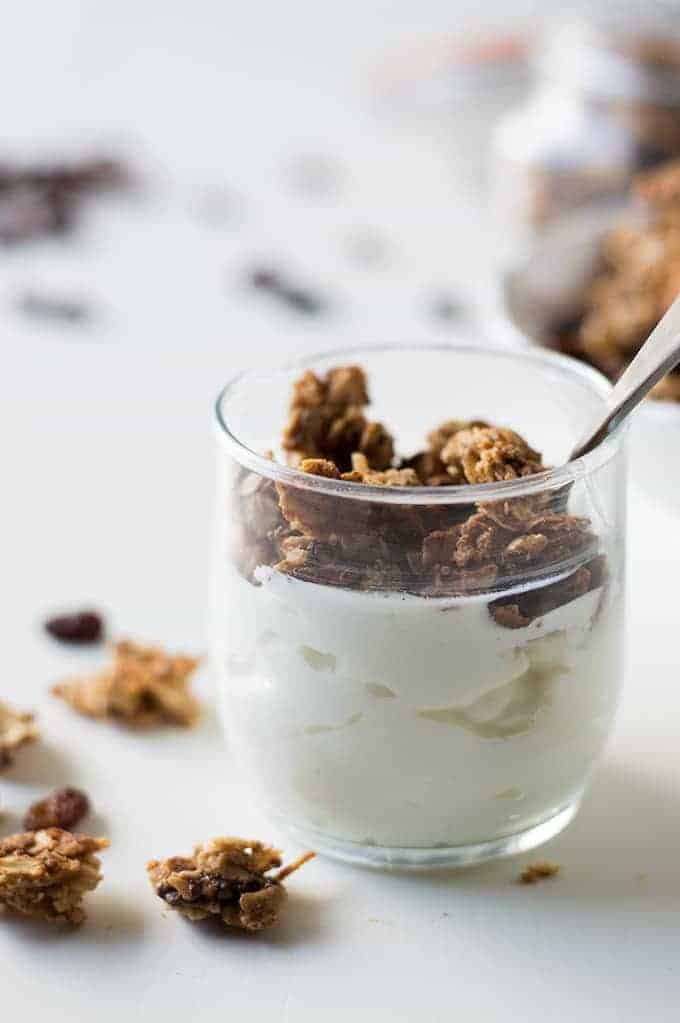 Granola is possibly one of my favorite things to have for breakfast.  Well, granola with yogurt.  Vanilla yogurt to be exact.  And especially when that granola tastes like cookies.  You must snag this recipe.  MUST.
I'm sharing it over at my friend Brianne's today, at Cupcakes and Kale Chips, as part of the #EatHealthy16 promotion that's going on.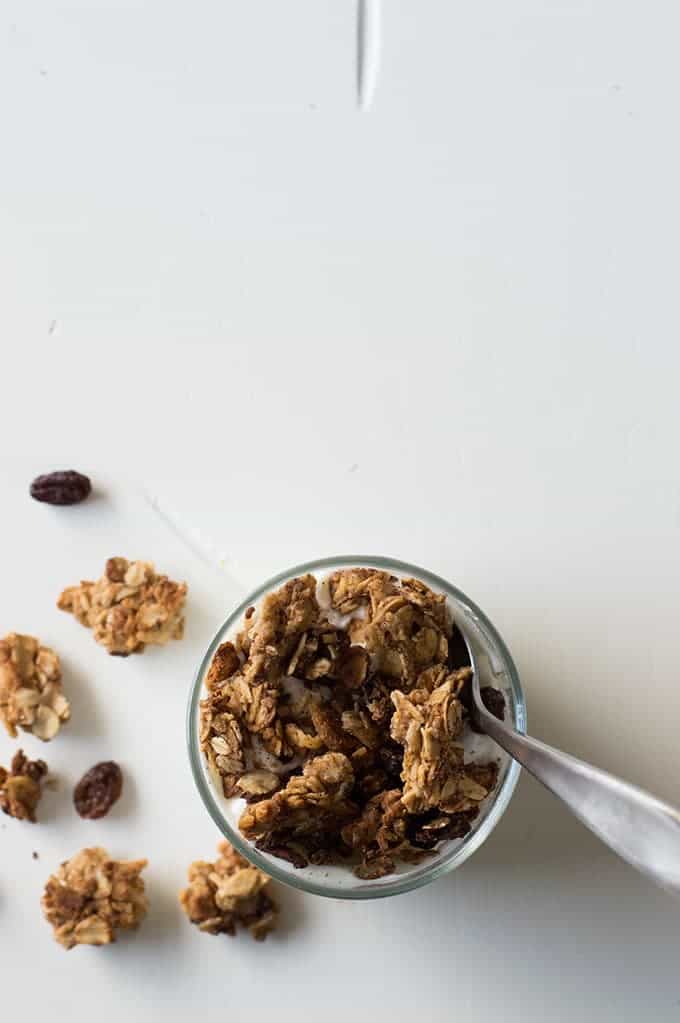 Now onto the good stuff!!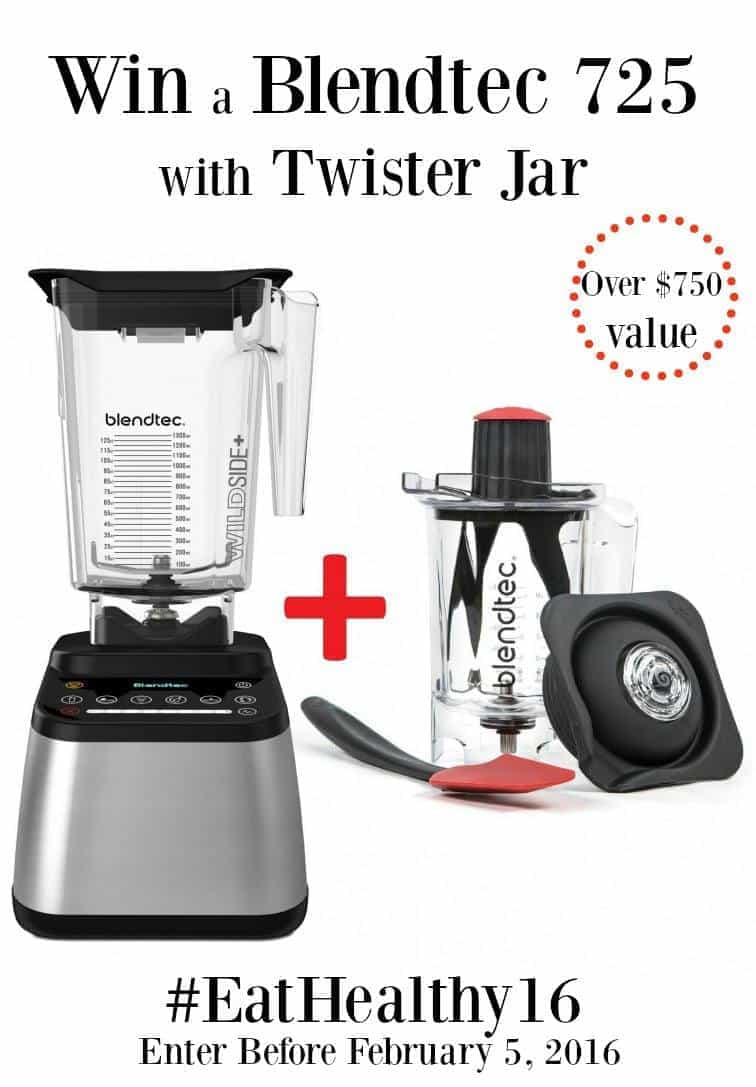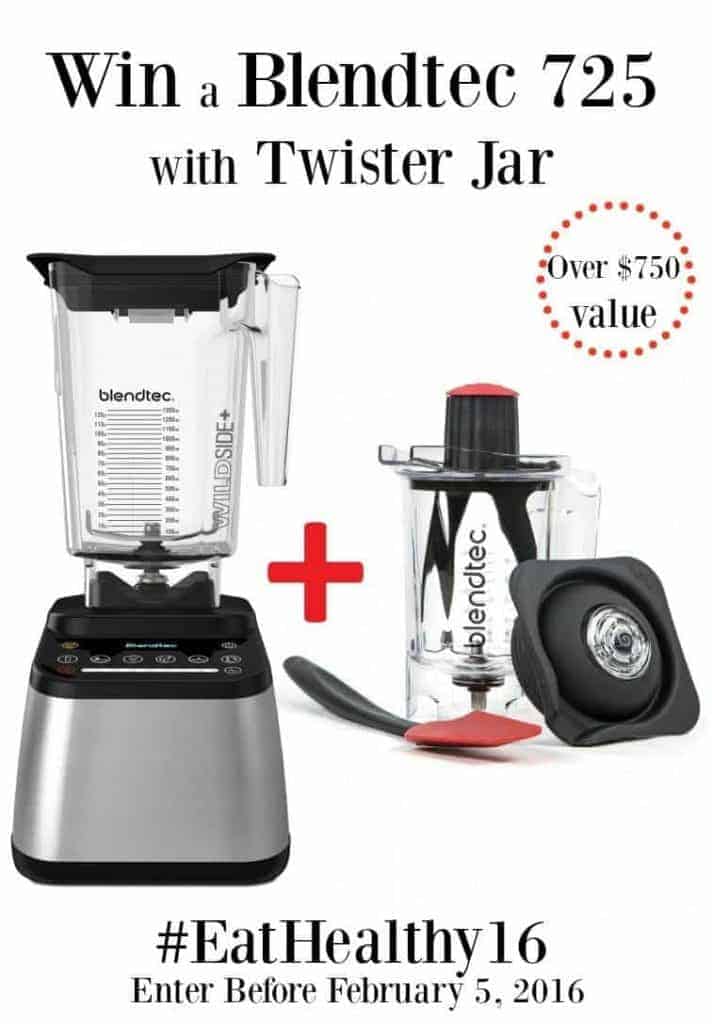 Ahhhhhhh!!!!!!!!!  I wish I qualified to enter this giveaway!!  I so want one of these! So make sure you get yourselves entered, and when you win I am going to jump up and down with excitement because we're BFF's and you're going to invite me over for smoothies 🙂
a Rafflecopter giveaway

House of Yumm is a participant in the Amazon Services LLC Associates Program, an affiliate advertising program designed to provide a means for us to earn fees by linking to Amazon.com and affiliated sites.