Need a little pep in your step?!  This Mocha Milkshake topped with a homemade bruleed marshmallow creme should do the trick!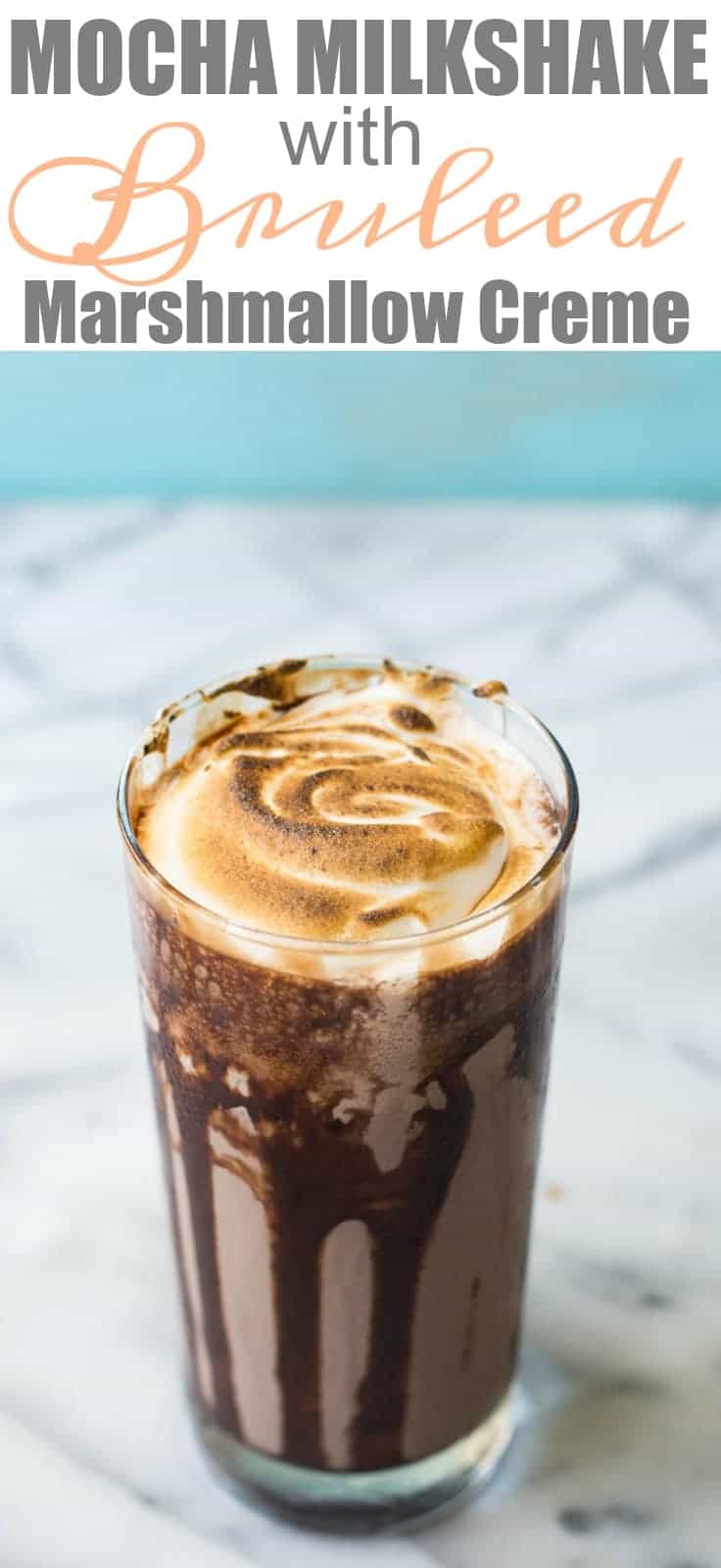 The afternoon slump.  It's totally a thing.
This will defeat it though.  In an absolutely delicious way. And there's chocolate.  And marshmallow creme.  And it's bruleed.
Let me introduce you to the Mocha Milkshake with Bruleed Marshmallow Creme.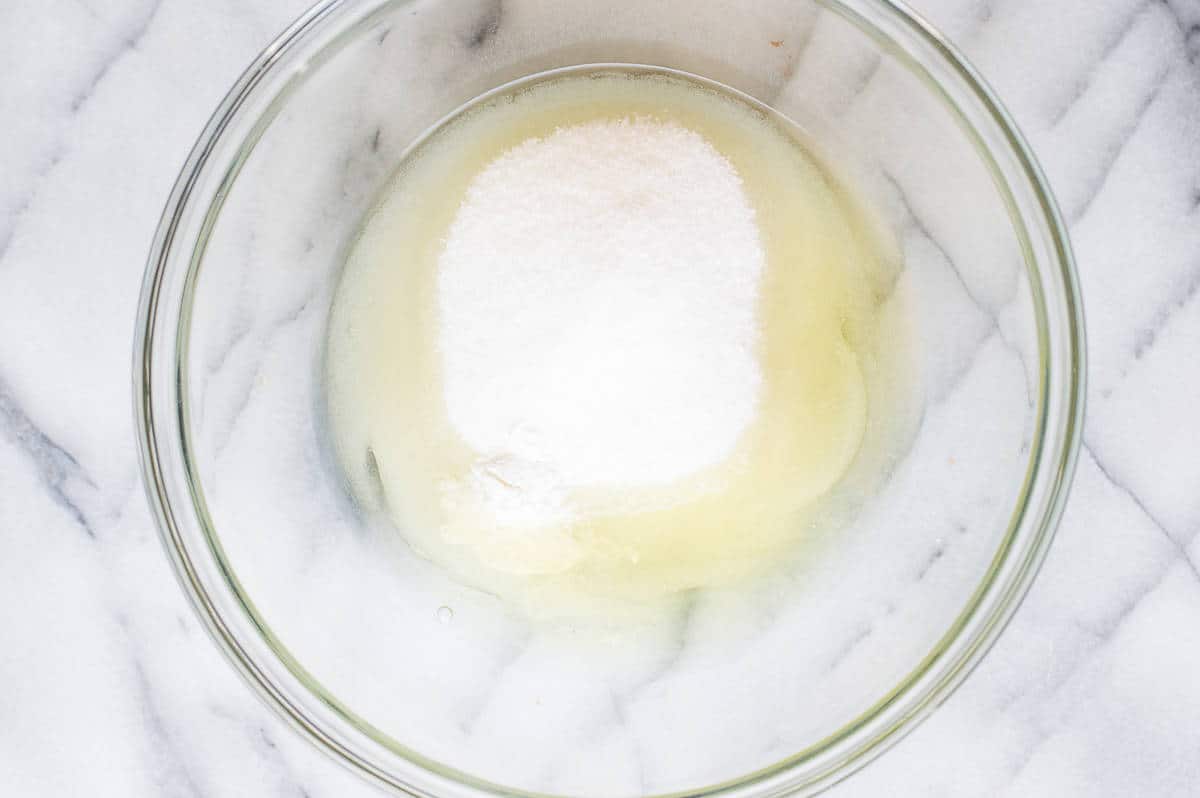 So real quick, we're going to make some homemade marshmallow creme.  Super easy.
I have to advise you of one incredibly important step though that you won't see in the recipe below.
To make this it involves about 5 minutes of constant mixing or whisking.
Very first step.  Make sure all potty training toddlers have their bladders emptied before you start.
The end.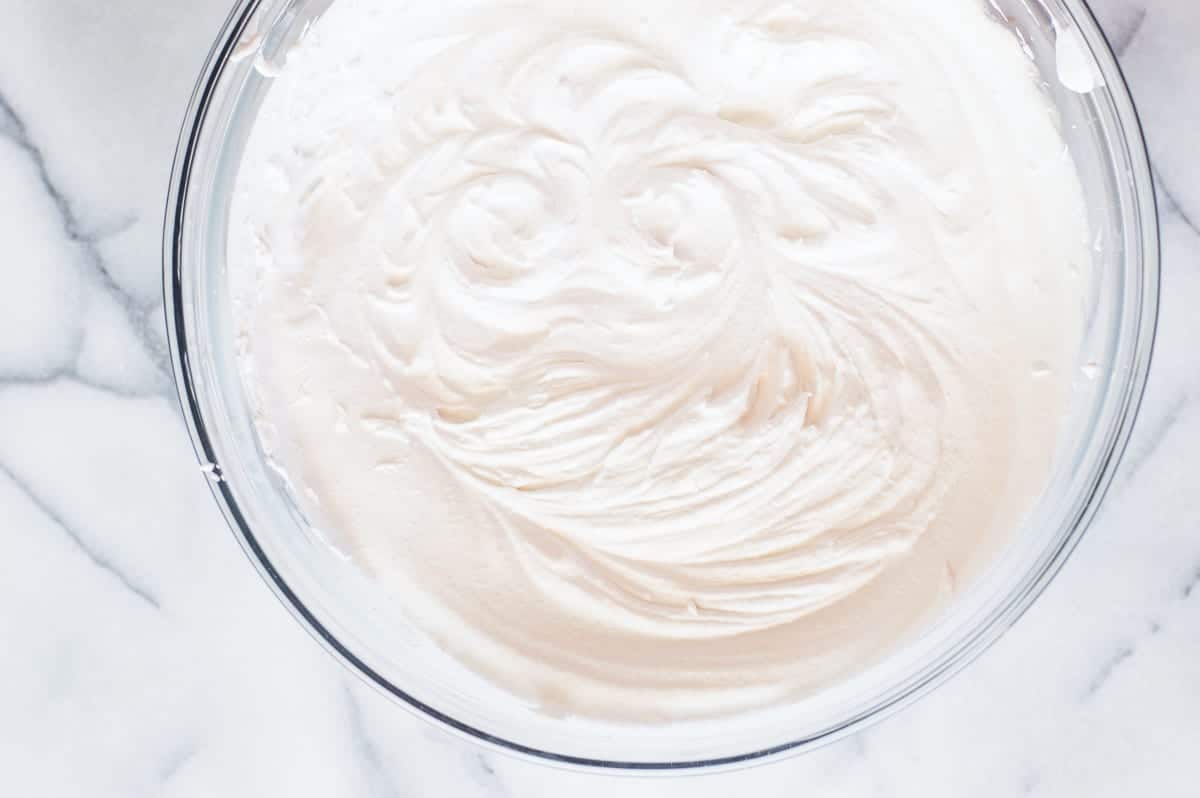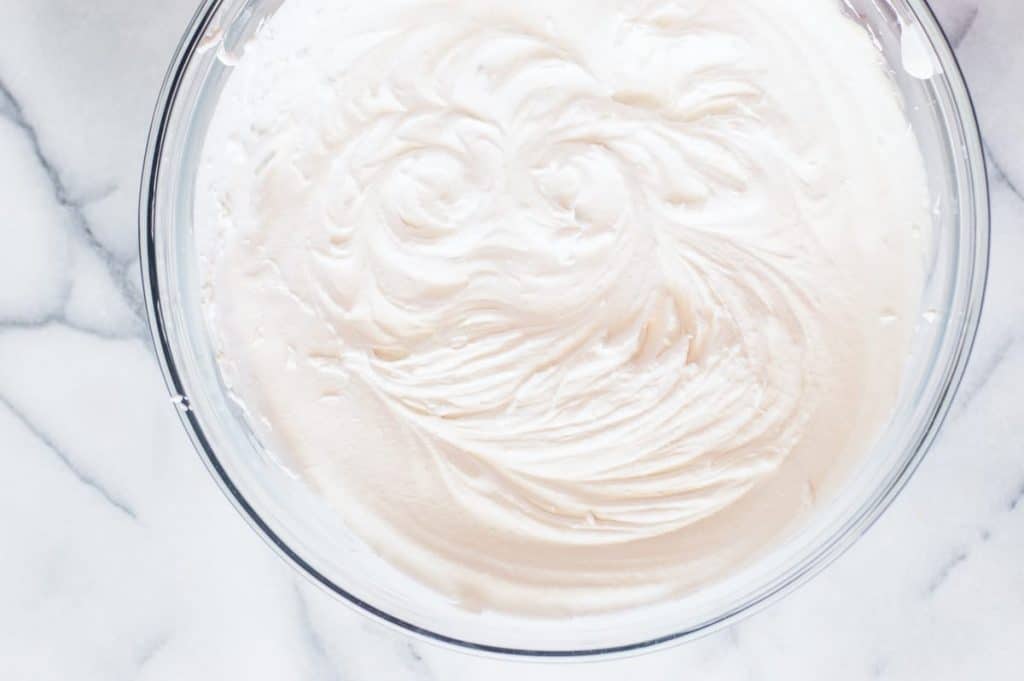 At the end of all that whisking and mixing we will be left with this sweet, fluffy, cloud-like marshmallow creme. It's pretty wonderful.
And then we can pour our magical liquid, also known as coffee, over some ice cream and blend it all up.  Easy peasy.
 We can even handle this at 7 am if the desire struck. I'm all for enjoying this as my morning coffee if we determine that to be acceptable.  Is it?  No. Yes. Let me know.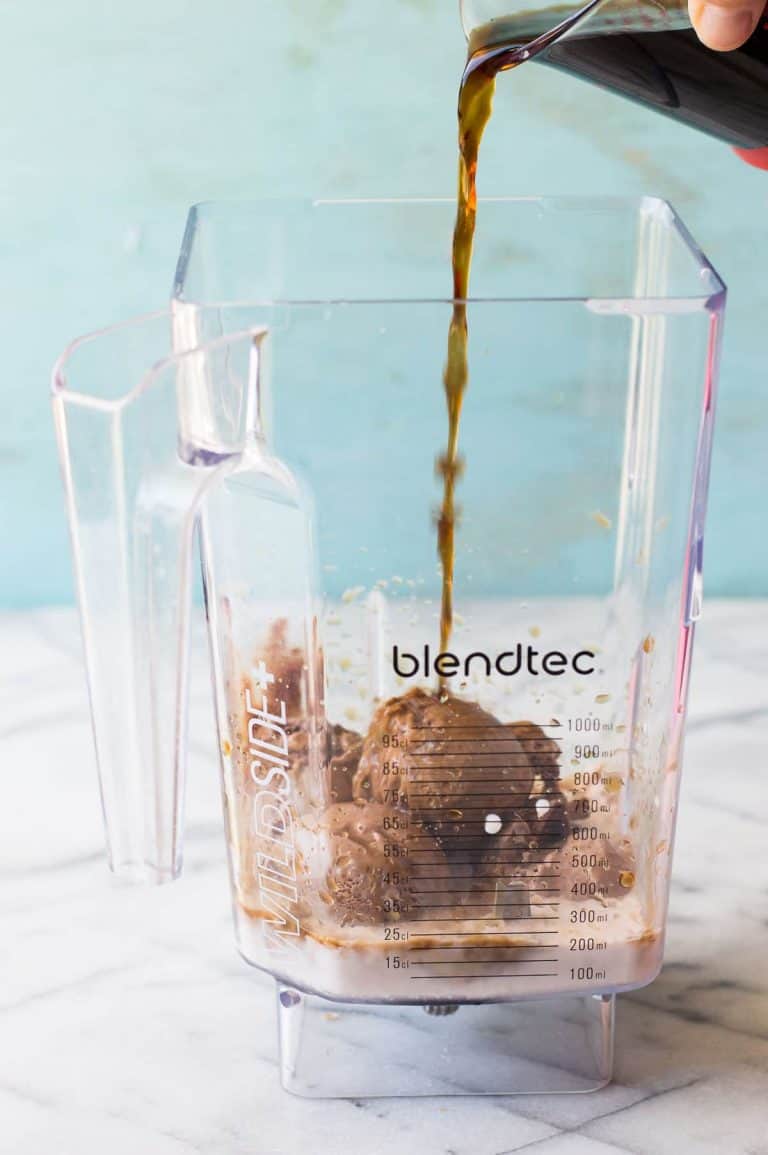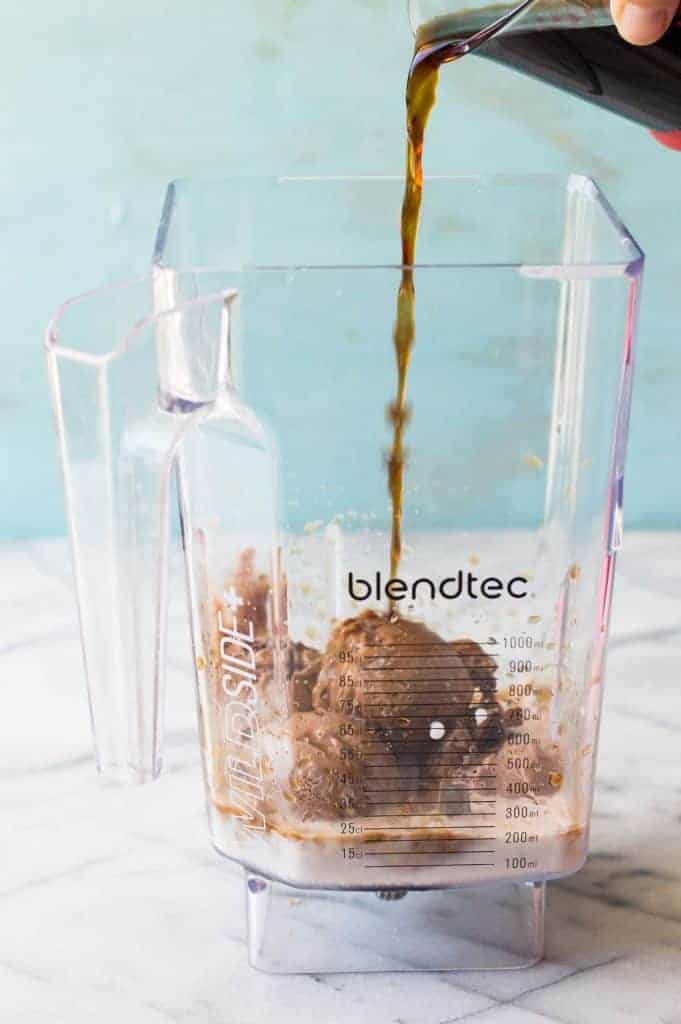 The most fun though?  I got a kitchen torch.  And now I want to brûlée all the things.  Seriously.  This thing is so fun.
And funny story? You notice there's no little hands? Little Miss has a healthy fear of fire.  She saw the flame and took off running to the couch to watch Peppa Pig.  With only a brief pause to say "Don't burn yourself Mommy".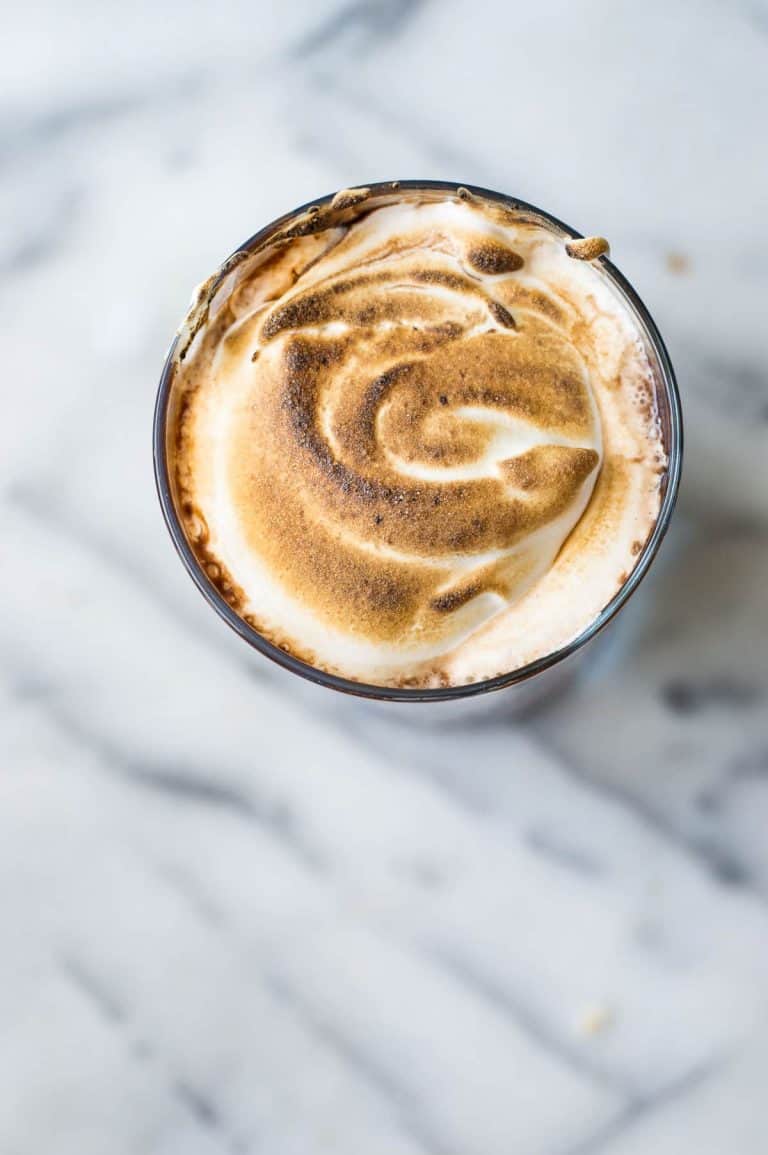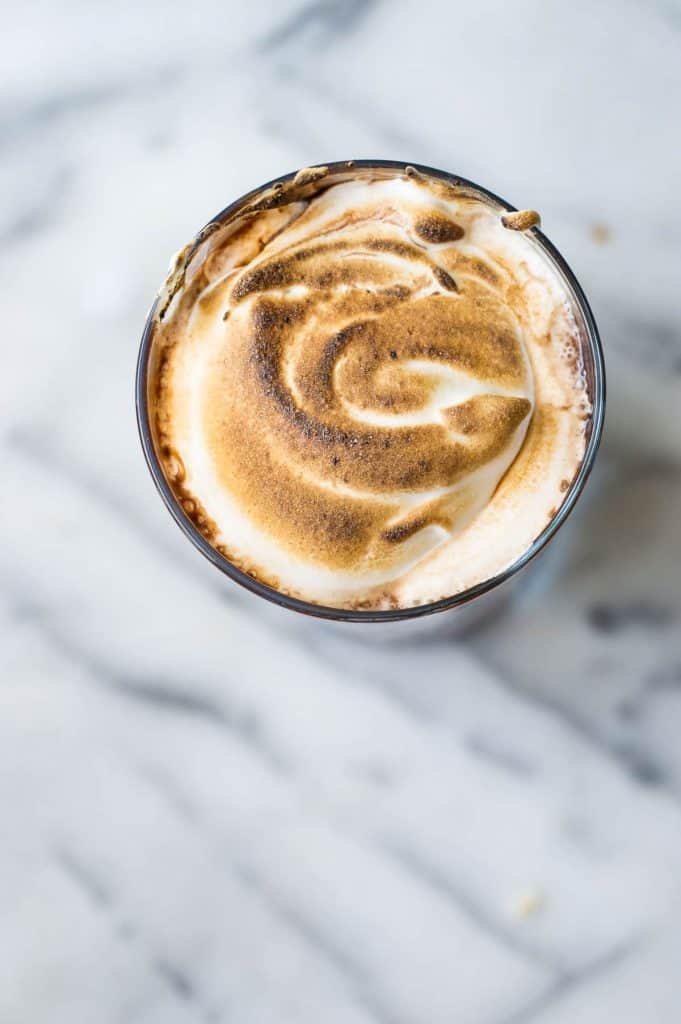 Now isn't that a thing of beauty?  I'm going to add this marshmallow creme to all the things.
Imagine the possibilities of things I can add this marshmallow creme to.  Regular coffee.
On top of a muffin? Really? Oh yes.
I will add bruleed marshmallow creme to everything.  Not joking.  Please stop me.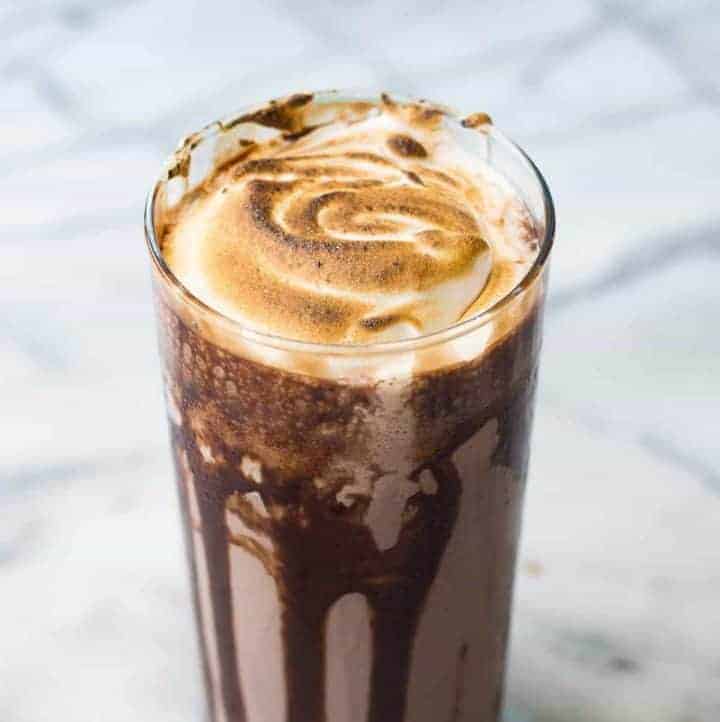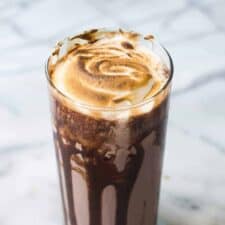 Mocha Milkshake with Bruleed Marshmallow Creme
Need a little pep in your step?!  This Mocha Milkshake topped with a homemade bruleed marshmallow creme should do the trick! 
Ingredients
Marshmallow Creme
1 cup white granulated sugar
2 large egg whites
¼ tsp cream of tartar
¼ tsp salt
1 tsp vanilla extract
Mocha Milkshake
4 scoops chocolate ice cream
½ cup brewed coffee, cold
Instructions
Marshmallow Creme
Pulse the sugar in a food processor to make it extra fine in texture (helps to make the end result not gritty).

Add the egg whites, sugar, cream of tartar, and salt to a medium size glass or stainless steel bowl. Ensure that the bowl fits snugly on top of a medium size pot, we will be making a double broiler.

Stir to combine.

Pour about half an inch of water into a medium size pot, heat over medium heat until the water is boiling. Place the bowl of ingredients on top. Should fit snugly, ensure the water is not touching the bottom of the bowl.

Beat the ingredients with a handheld mixer, or whisk while heating for about 5 minutes.

Mixture will become white and thick. Once peaks are forming remove the bowl from the heat and add the vanilla extract. Continue to mix until fully combined and stiff peaks are forming.

Allow the marshmallow creme to cool. Can be stored in the refrigerator in a sealed container.
Mocha Milkshake
Add the ice cream scoops and cold coffee to a blender. Mix until combined.

To assemble the milkshake pour chocolate syrup around the rim of a cup. Pour the milkshake into the cup. Top with a spoonful of marshmallow creme, and toast the marshmallow creme (or brûlée it) by using a kitchen torch.

Serve immediately and enjoy!
Nutrition
Calories: 695kcal, Carbohydrates: 138g, Protein: 8g, Fat: 15g, Saturated Fat: 9g, Cholesterol: 45mg, Sodium: 443mg, Potassium: 468mg, Fiber: 2g, Sugar: 134g, Vitamin A: 549IU, Vitamin C: 1mg, Calcium: 144mg, Iron: 1mg
House of Yumm is a participant in the Amazon Services LLC Associates Program, an affiliate advertising program designed to provide a means for us to earn fees by linking to Amazon.com and affiliated sites.