Mint Limeade.  The perfect cold refreshing drink for summertime!  Made with fresh lime juice and real mint.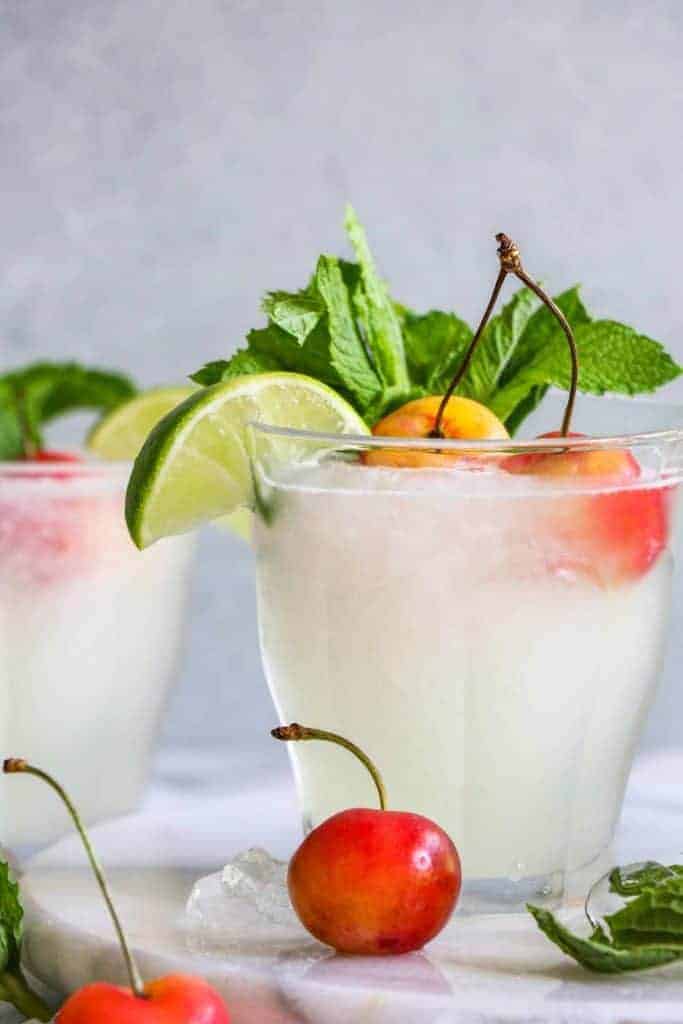 Why hello there summertime in a glass.  This Mint Limeade is exactly the type of drink I always think about on a hot day.  Which is pretty much every day here in Texas lately.
And can I just tell you real quick this mint limeade is made with all fresh ingredients.  Ok..so it's really just fresh mint and lime.  Not a super big stretch or anything.  But it's SO good.  Not to mention those super cute cherries on top.  Because.  Life needs cherries on top sometimes.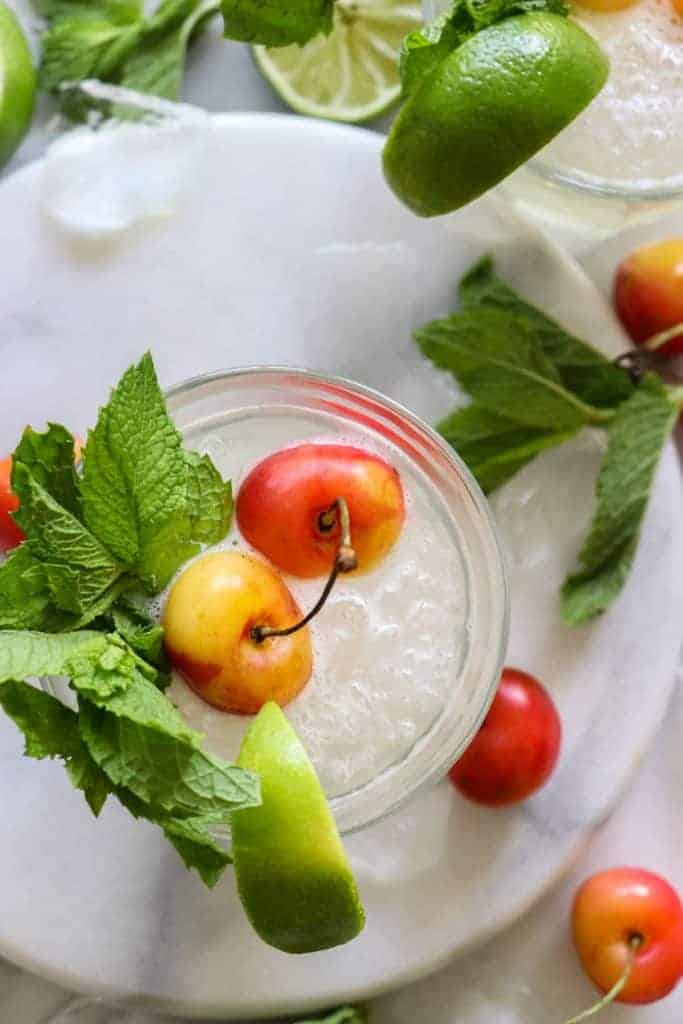 And while there is no alcohol in these little drinks..(hellloooo breastfeeding), please feel free to add a little splash (or two) of something in there.  Maybe a vodka?  I consider vodka to be a super refreshing drink for summertime.  Moscow mules anyone??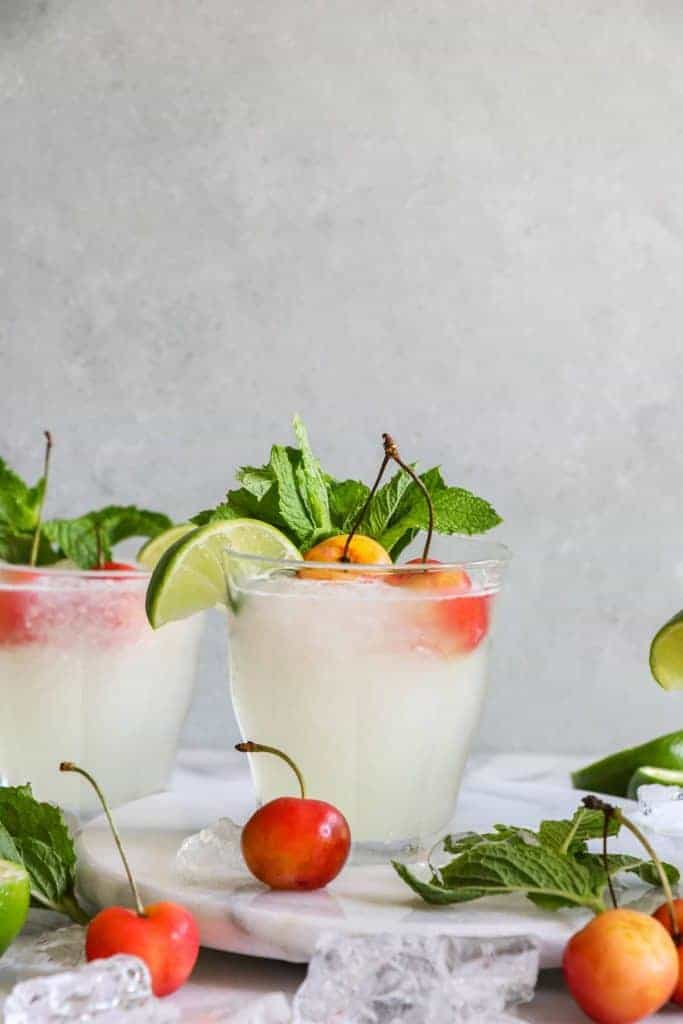 Can I just vent to you for a second.  Actually, I'm not so sure it's a vent so much as me rambling.  I keep seeing pumpkin recipes and people already starting to prepare for holiday baking and recipes.  Can we all just slow down a bit?
I'm just wanting to hold onto summer fruits and veggies just a bit longer (and this Mexican Street Corn Zucchini Pasta!). Before I am overcome with the urge to make all things pumpkin and spice.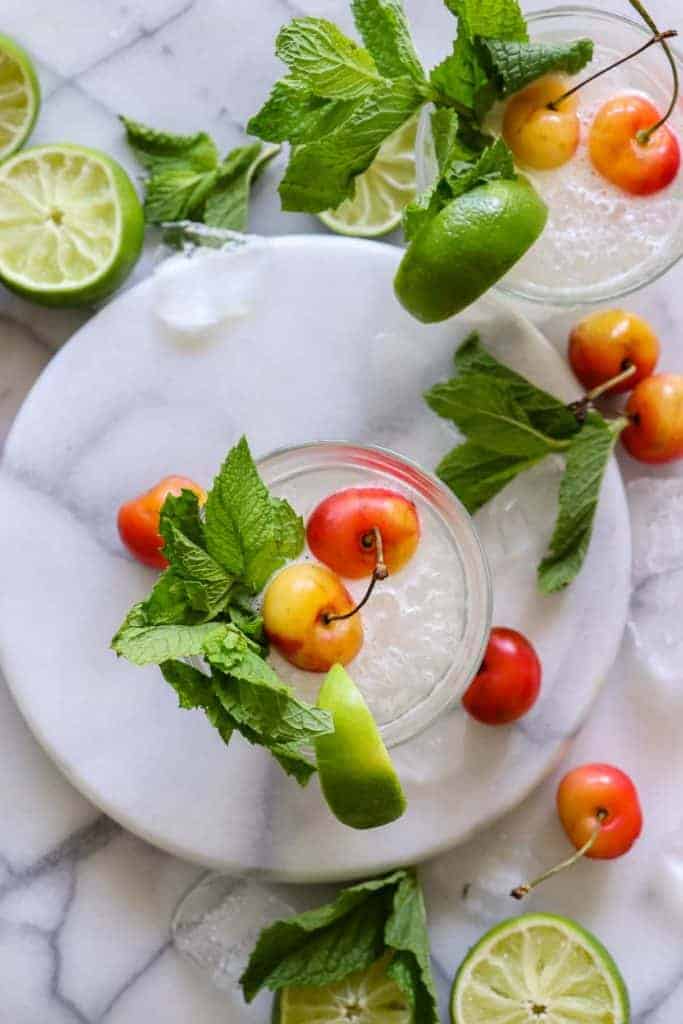 Because let's face it.  The colors of summer are so bright and cheerful.  These pictures and this drink just make me happy.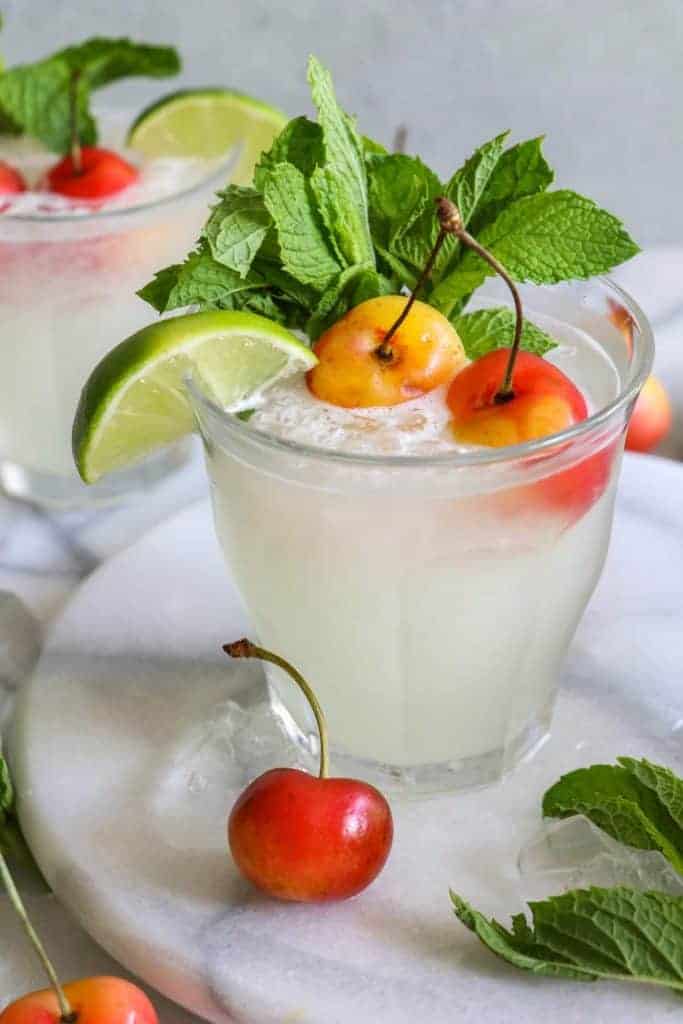 Print
Mint Limeade and Recipe Video!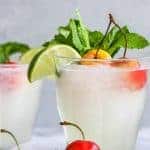 Mint Limeade.  The perfect cold refreshing drink for summertime!  Made with fresh lime juice and real mint. 
Author:
Prep Time:

5 minutes

Cook Time:

5 minutes

Total Time:

10 minutes
Ingredients
Mint Simple Syrup
1/2 cup water
1/2 cup sugar
1/2 cup fresh mint leaves
Mint Limeade
prepared mint simple syrup
1/2 cup fresh lime juice
1/2 cup water
4 cups ice
Instructions
In a small saucepan combine the water, sugar and mint leaves to make the simple syrup. Bring to a simmer and allow to simmer for a couple of minutes, until the mint leaves are slightly wilted. Remove from heat.
Cool briefly to room temperature and pour through a strainer to remove the mint leaves. Set aside the mint simple syrup.
In a blender add the ice, water, fresh lime juice and mint simple syrup.
Blend to desired consistency. Can add more ice to make more of a slushy style drink.
Serve immediately and enjoy!
0