This shop has been compensated by Collective Bias, Inc. and its advertiser. All opinions are mine alone. #NaturallyCheesy #CollectiveBias
Mac & Cheese Stuffed Jalapenos wrapped in bacon make the ULTIMATE gameday appetizer!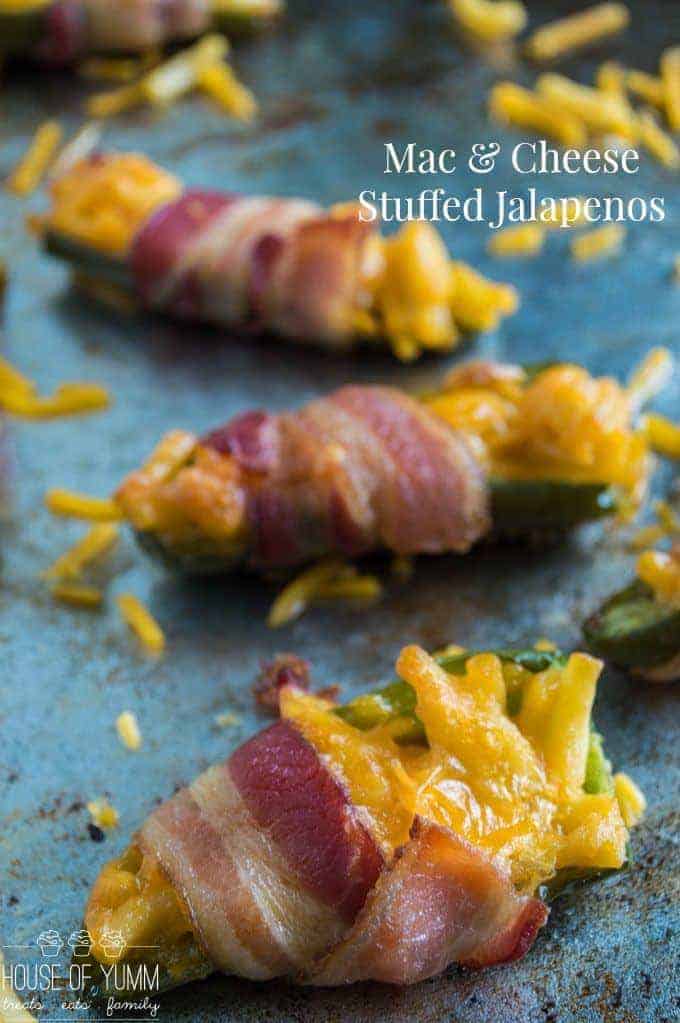 What's better than good ol Mac & Cheese?  How about Mac & Cheese stuffed in a jalapeño and wrapped in bacon?!  This is the ultimate gameday snack!  And if this recipe isn't enough for you, you can always check out the Kraft Gameplan for Good Food by clicking here.
First things first.  Pin your hair out of your face.  Because honestly, it never fails, once you start working with jalapeños you will have an itch, or your hair will be in your face, something will happen that will cause you to feel the need to touch your face.  Whatever you do, don't give in! Don't do it, don't touch your face!  In fact, don't touch anything.  Make sure you wash your hands as soon as you're done touching the jalapeños.  Not that I have any experience with this..
Moving on.  One quick slice to cut them in half, and then scrape out the seeds.  These will still have a bit of heat to them without the seeds.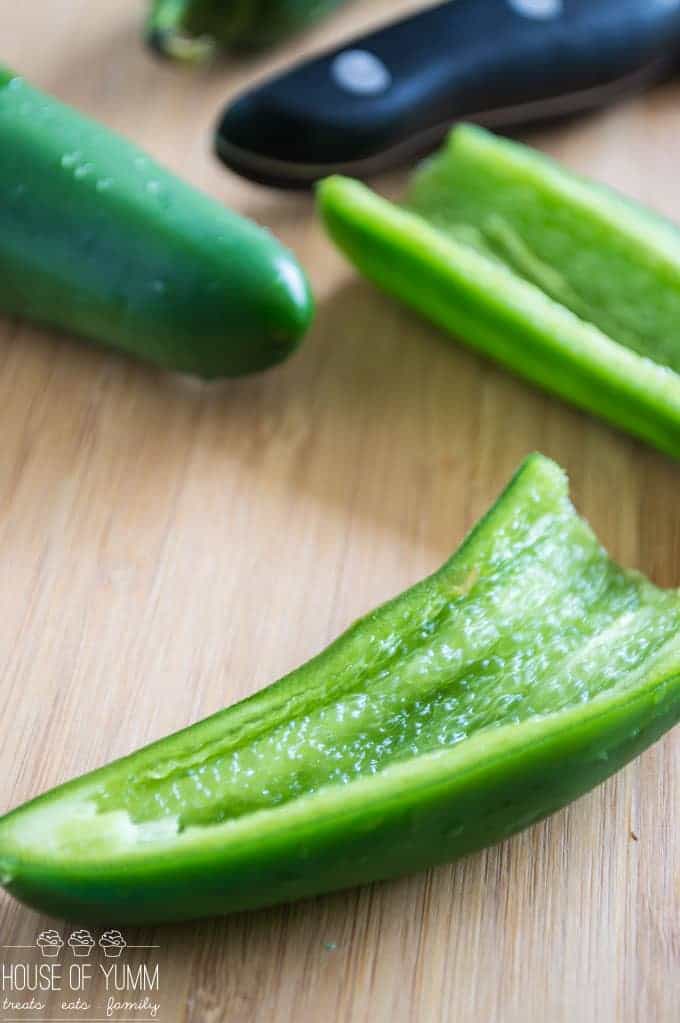 A spoonful of mac and cheese.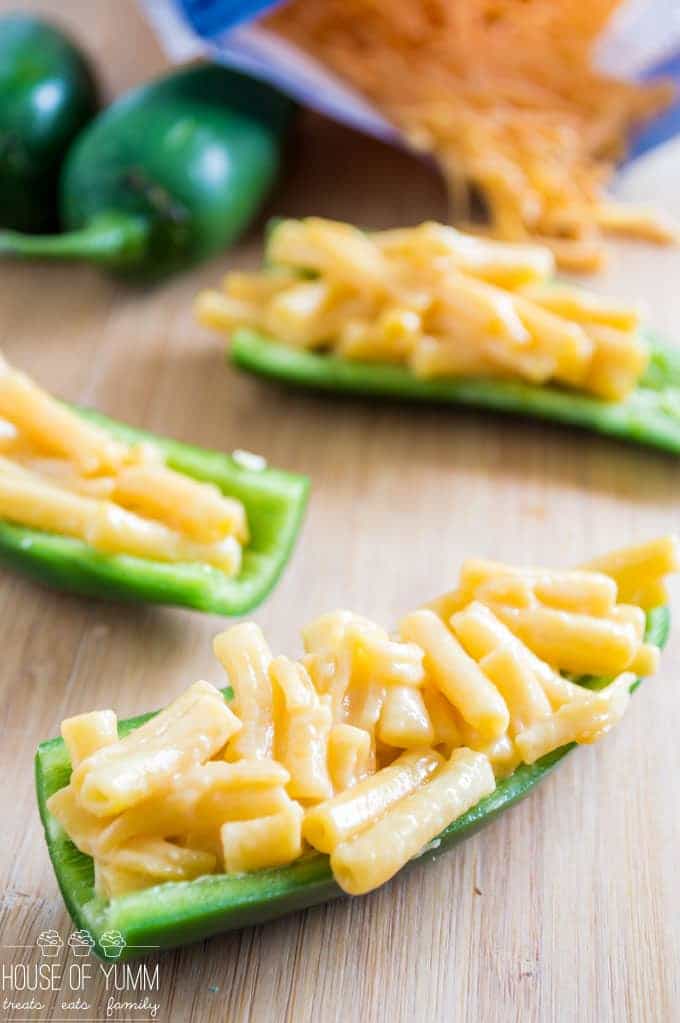 Topped with even more cheese of course!  But of course.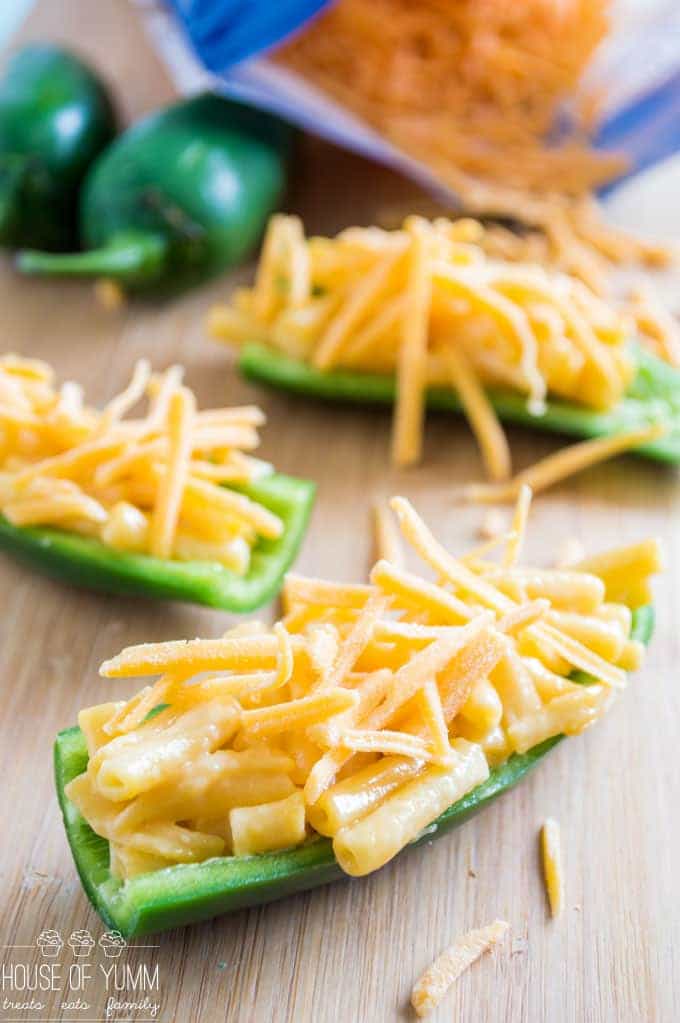 My personal choice is to go with the already shredded Kraft Natural Shreds.  Anything to save time!  You could also go for the Kraft Natural Chunk and shred it yourself.  I love freshly grated cheese!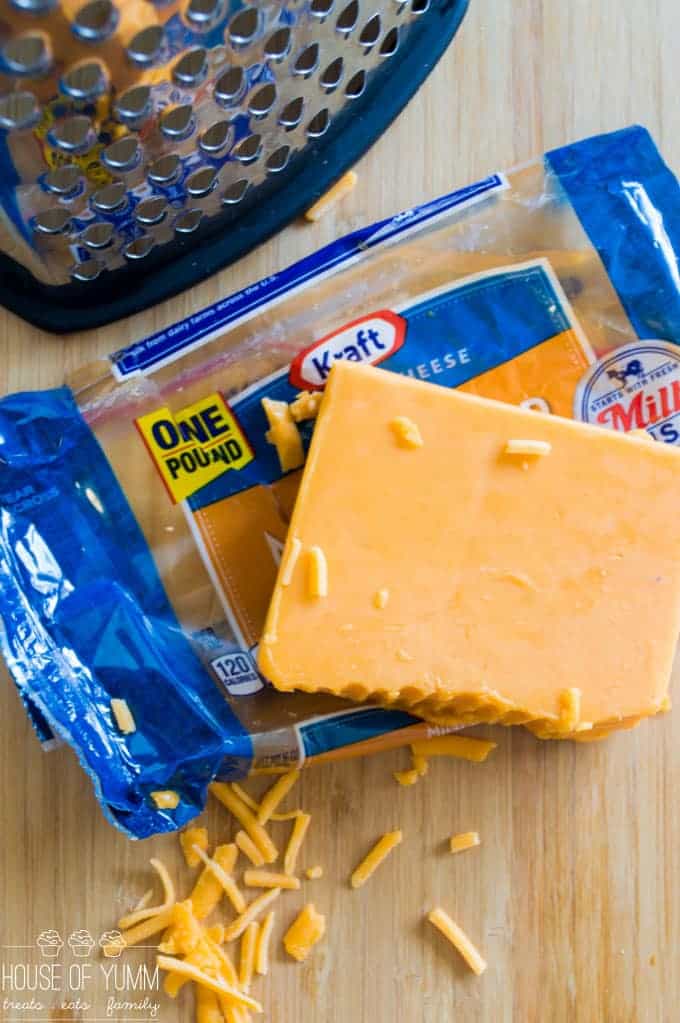 In this case though I had friend's coming over for the game and had to get these savory treats in to bake.  The Kraft Natural Shreds saved me a few precious minutes.  I purchased the cheese at Walmart, if you head over there yourself make sure you check out their game time demo on 9/26 at Walmart.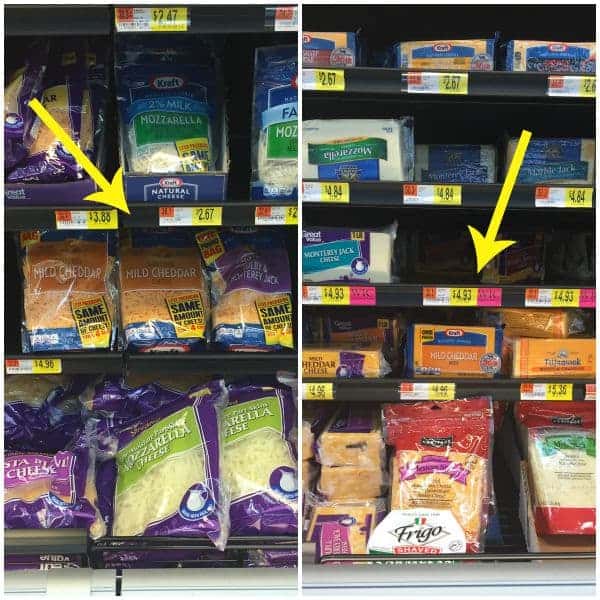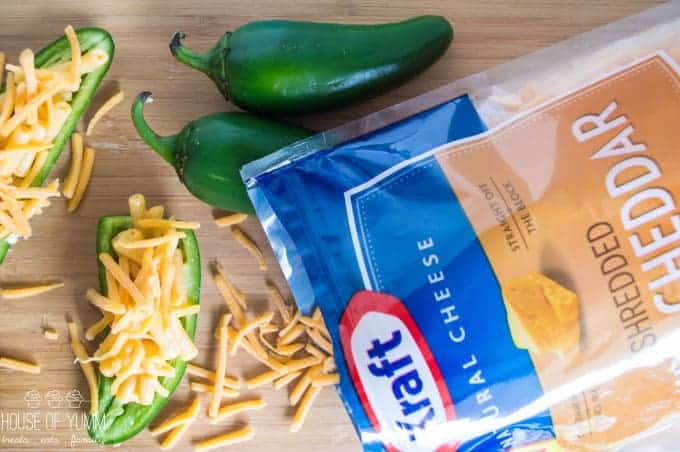 Now that we have our loaded up cheesy jalapeños we get to wrap it all up in bacon.  I cut the strips of bacon in half and wrapped it around the jalapeño.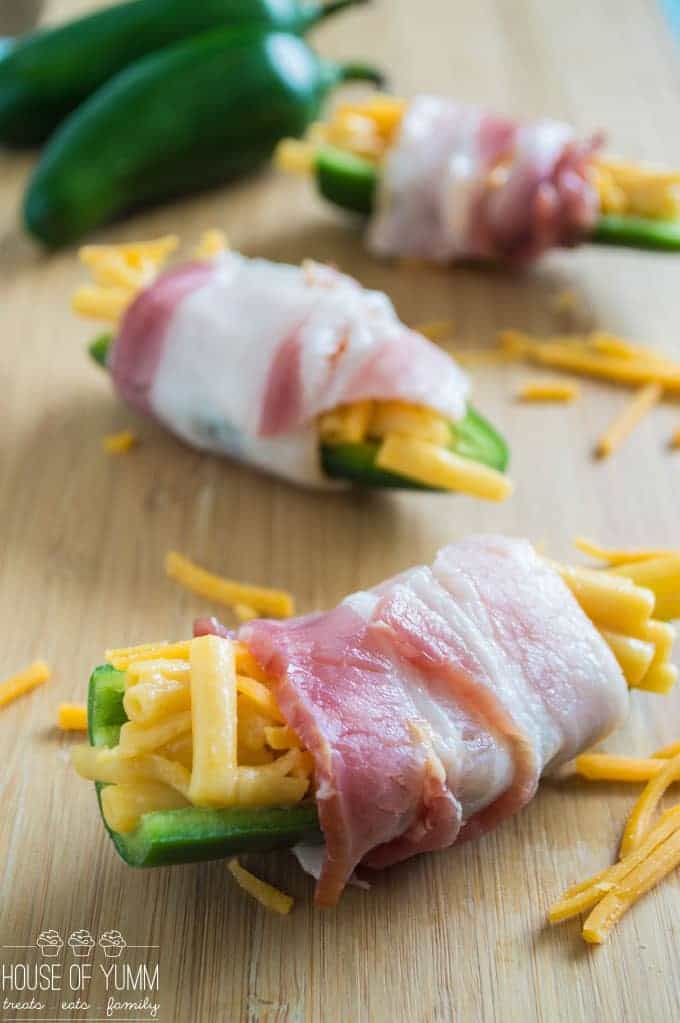 Line them all up on a baking sheet that is lined with foil and sprayed with baking spray.  Bake for about 20-25 minutes, until the bacon is fully cooked.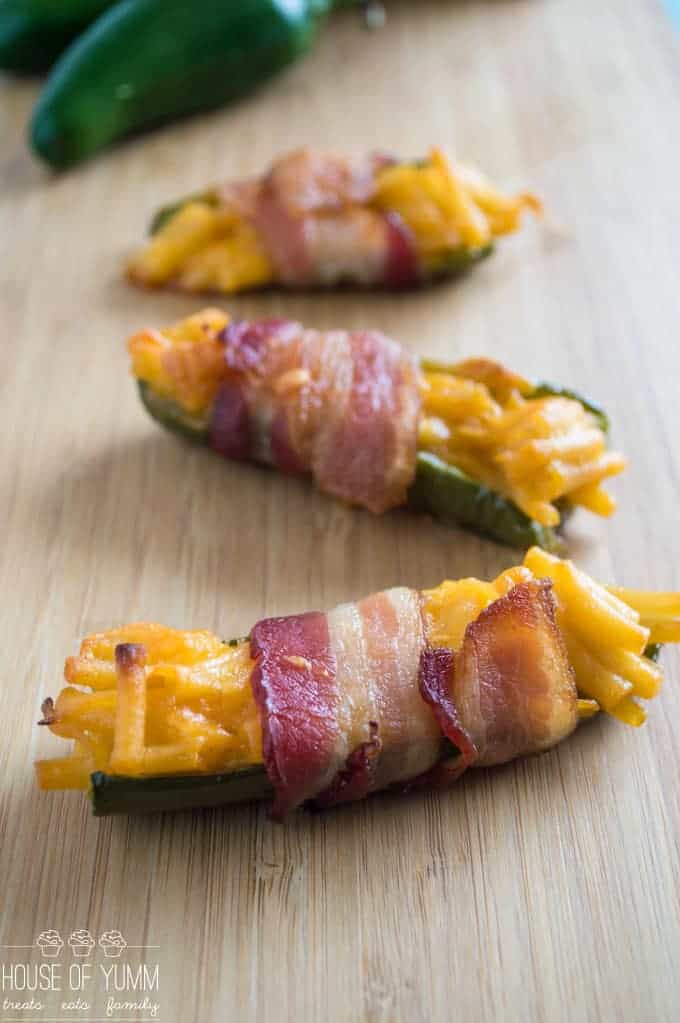 These mac & cheese stuffed jalapeños pack a lot of flavor!  Even without the seeds the jalapeños will have a bit of heat, which is toned down by the addition of the cheese.  And bacon, well, bacon.
Pair these savory snacks with a sweeter snack like these Eclair Cookie Cups for a variety for your guests!  Or check out these additional recipes from Kraft by clicking HERE.
I hope you enjoy the recipe!  You can follow along with me and never miss a recipe by signing up for my newsletter.  Follow me on Instagram and tag #houseofyumm so I can see all the HOY recipes you make.  And  if you want to follow along in my everyday life on snapchat (username: houseofyumm) ?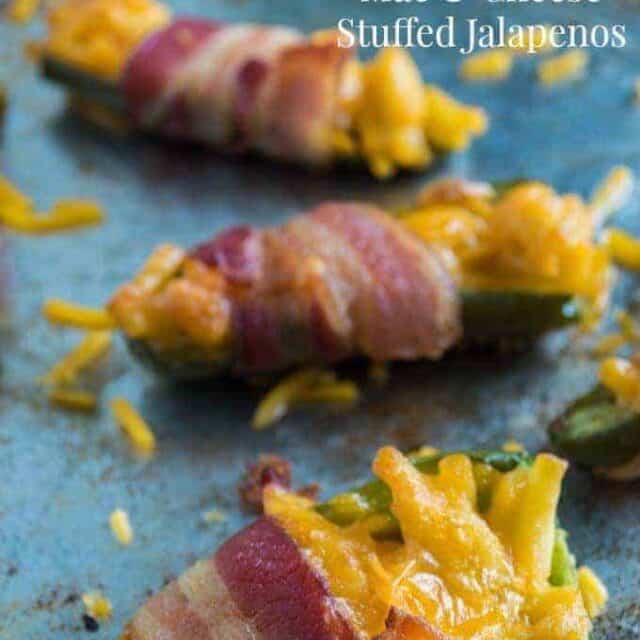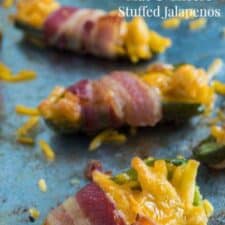 Mac & Cheese Stuffed Jalapenos
Mac & Cheese Stuffed Jalapenos wrapped in bacon make the ULTIMATE gameday appetizer!
Ingredients
15 jalapenos
1 box Kraft Mac & Cheese, prepared
1 cup mild cheddar cheese, shredded
15 slices bacon
Instructions
Wash the jalapenos and pat them dry with a paper towel. Slice the jalapenos in half length wise and scrape the seeds out.

Spoon the prepared mac and cheese into the jalapeno halves. Top with Kraft Natural Shreds.

Cut the bacon slices in half. Wrap each jalapeno with a piece of bacon.

Prepare a baking tray by lining it with foil and spraying with baking spray. Place the bacon wrapped jalapenos on the tray.

Bake at 400°F for approximately 20-25 minutes, or until bacon is cooked and crispy.

Serve immediately and enjoy!
Notes
You can prepare these ahead of time and store the stuffed and bacon wrapped jalapenos in the refrigerator until it's time to bake them!
Nutrition
Calories: 322kcal, Carbohydrates: 14g, Protein: 12g, Fat: 24g, Saturated Fat: 8g, Cholesterol: 42mg, Sodium: 558mg, Potassium: 211mg, Fiber: 1g, Sugar: 1g, Vitamin A: 440IU, Vitamin C: 31mg, Calcium: 144mg, Iron: 1mg
House of Yumm is a participant in the Amazon Services LLC Associates Program, an affiliate advertising program designed to provide a means for us to earn fees by linking to Amazon.com and affiliated sites.