Loaded Guacamole. This easy guacamole recipe is topped off with all the fixings! This dip recipe is perfect for having out for a crowd or topping off your favorite Mexican food with.
This recipe starts with a base of the easiest guacamole ever. I love a good simple guacamole, where the avocado has a chance to really shine. My homemade guacamole is a mixture of avocado, some seasonings, a splash of hot sauce, and the juice from a lime wedge.
But sometimes, you just need to make a meal out of your guacamole. Can I get an amen?? That's where this loaded up guacamole comes in!
How to make Loaded Guacamole:
Make homemade guacamole. Because it's always better when it's homemade and fresh!
Next we're going to take things a bit further with this loaded guacamole and add all the toppings.
Some of my favorite things to add: tomatoes, onion, queso fresco, bacon, and some fresh cilantro.
**You do see some jalapeño in the pictures, I don't eat the sliced fresh jalapeno, sometimes I will dice some up finely to add it. But the large slices are for picture purposes. You can also add some pickled jalapeño, or diced green chiles if you would prefer for a bit of heat.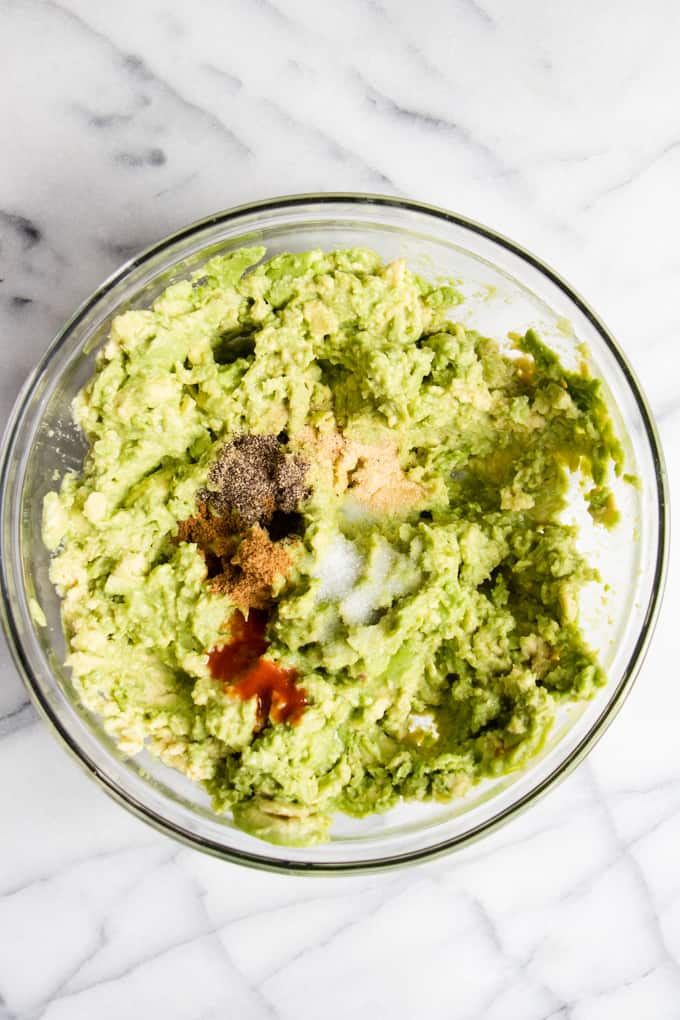 Some tips for making the perfect guacamole:
Slice the avocado in half and remove the pit.
Slice the avocado while still in the shell, larger pieces will make it chunkier, smaller pieces will make it creamier. If holding the avocado in your hand be careful so as not to cut though the skin of the avocado into your hand. You can leave the avocado on a cutting board to slice it also, which I would advise doing just to be safe.
Scoop out the avocado with a spoon. This makes sure you get it all out.
Add all ingredients to the bowl with the avocado before you stir! Then stir only once everything is in there. This gives you more control over the texture, you can make the guacamole as chunky or as smooth as you prefer.
Then for making a loaded guacamole, add the toppings at the end. Then you can either serve it beautiful as is, or you can mix it together.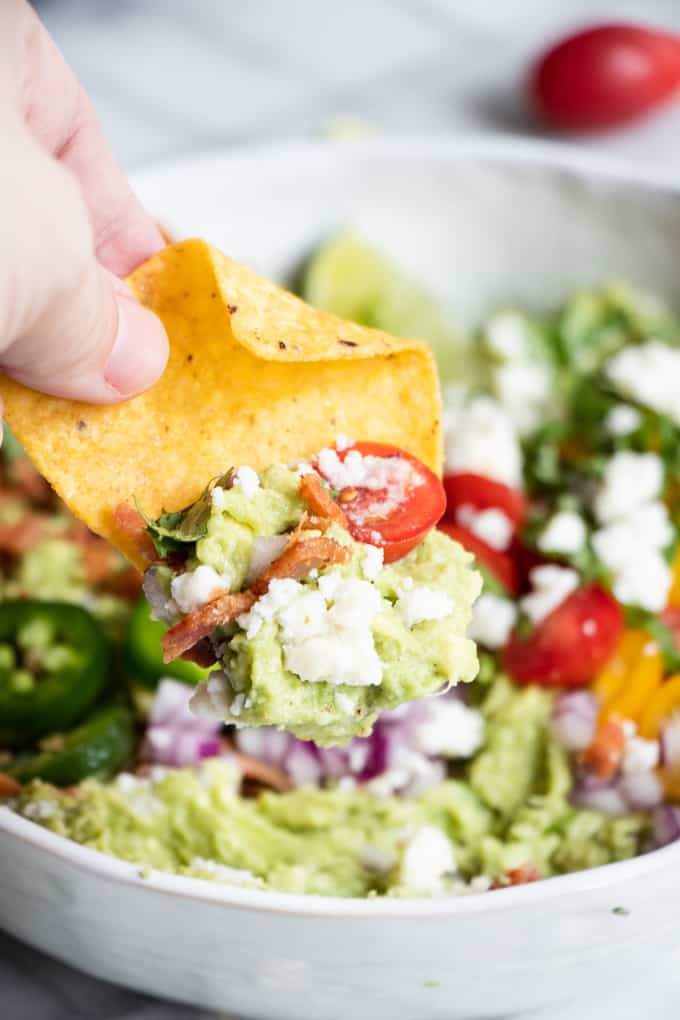 How to Serve this Loaded Guacamole:
This particular guacamole is loaded with all the toppings, which makes it the perfect dip. Serve with some fresh tortilla chips, or even with just some homemade tortillas for a wonderful snack. You can of course also serve on top of tacos, burritos, salads, or any of your favorite Mexican dishes.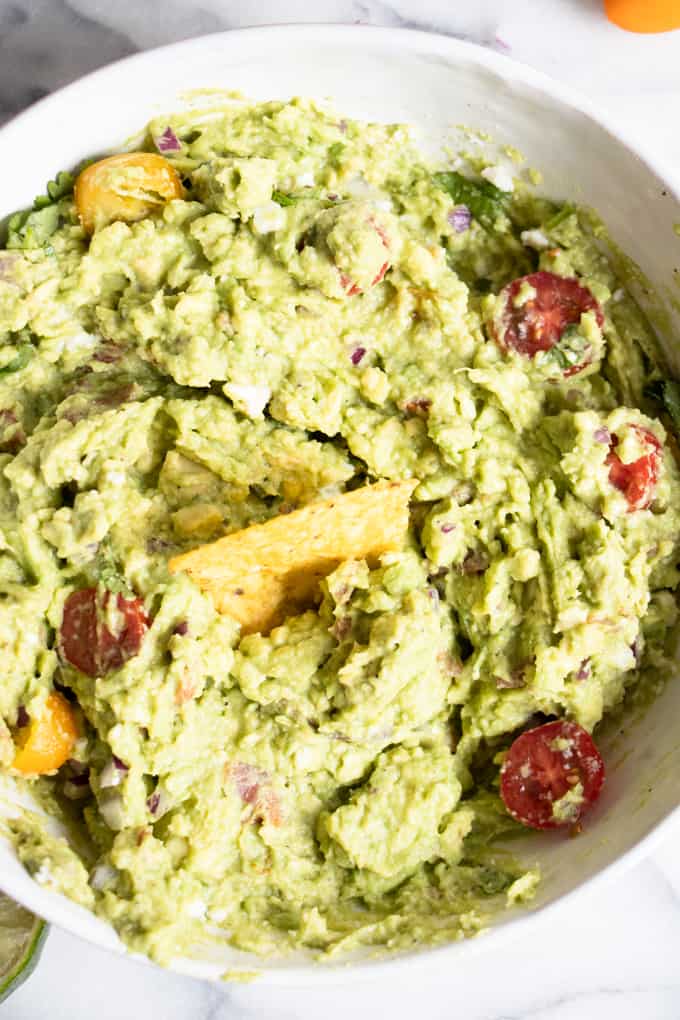 Other Recipes You may Enjoy:
House of Yumm is a participant in the Amazon Services LLC Associates Program, an affiliate advertising program designed to provide a means for us to earn fees by linking to Amazon.com and affiliated sites.