Hey y'all.  Taking a step out of the kitchen for the day and sharing a bit of life from this week.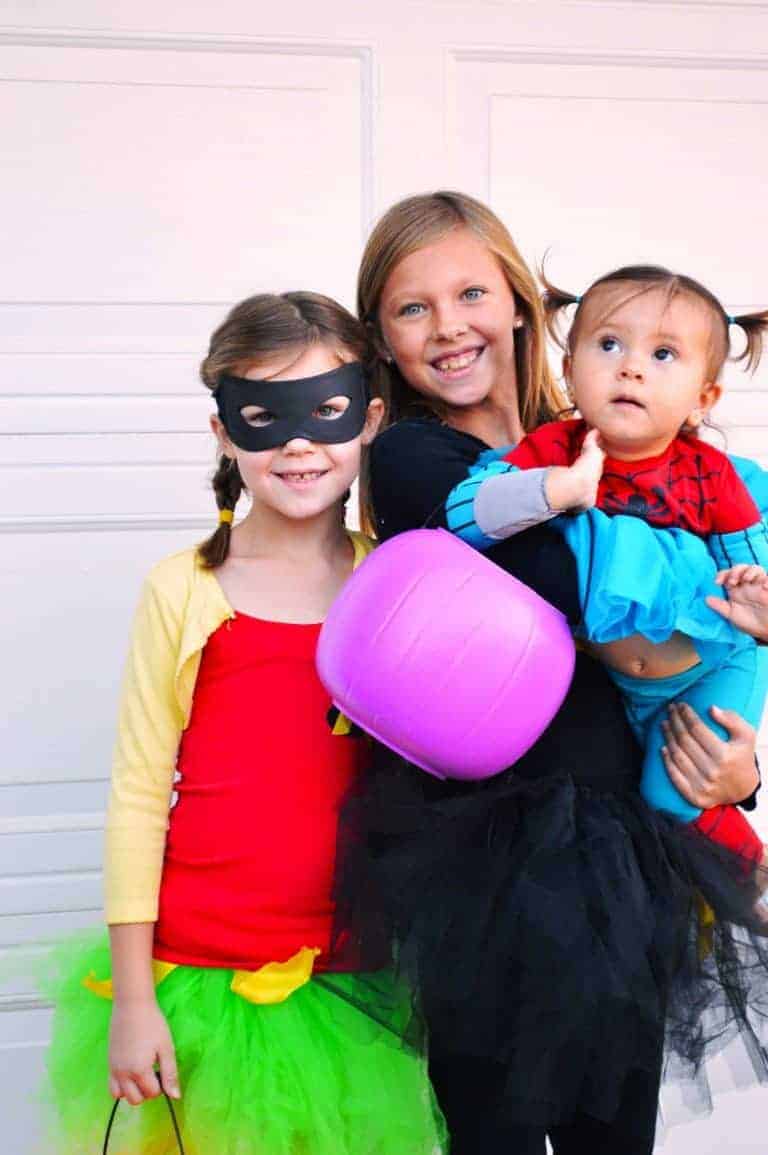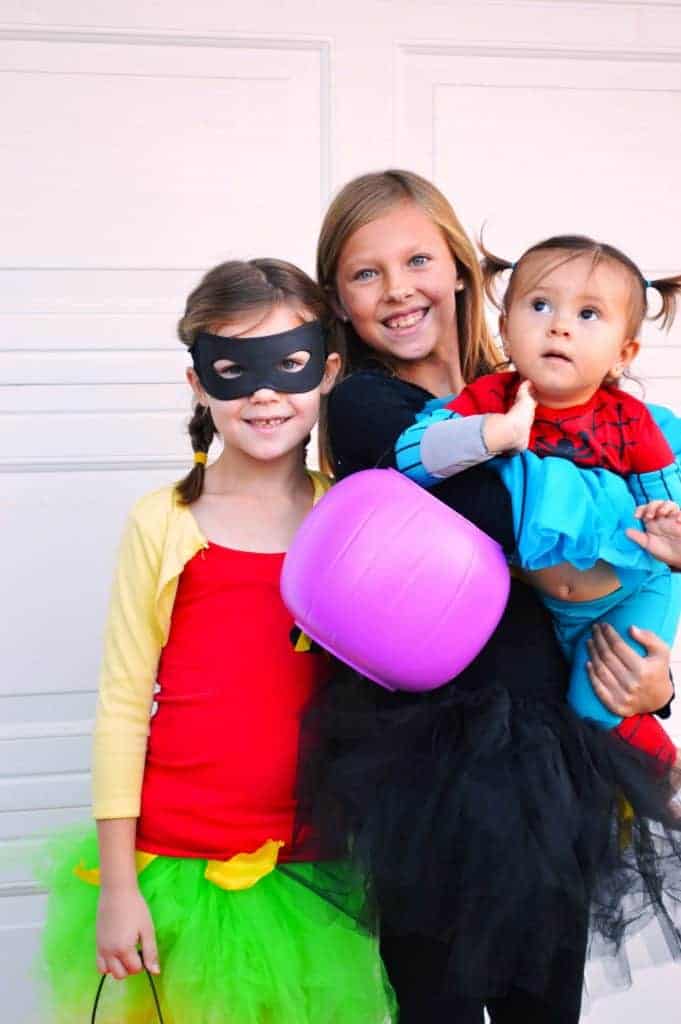 Happy Halloween!  👻🎃 Here's a quick throwback to Halloween last year.  My little trio of tutu'd super heroes!  I'm still proud of those costumes!  Can't wait to share some pics with you from today.
I realize that you guys might be wondering a bit about what goes on outside of the kitchen, so I thought it might be fun to share a little more with you today!
Plus this might help me to start taking pictures of things other than food!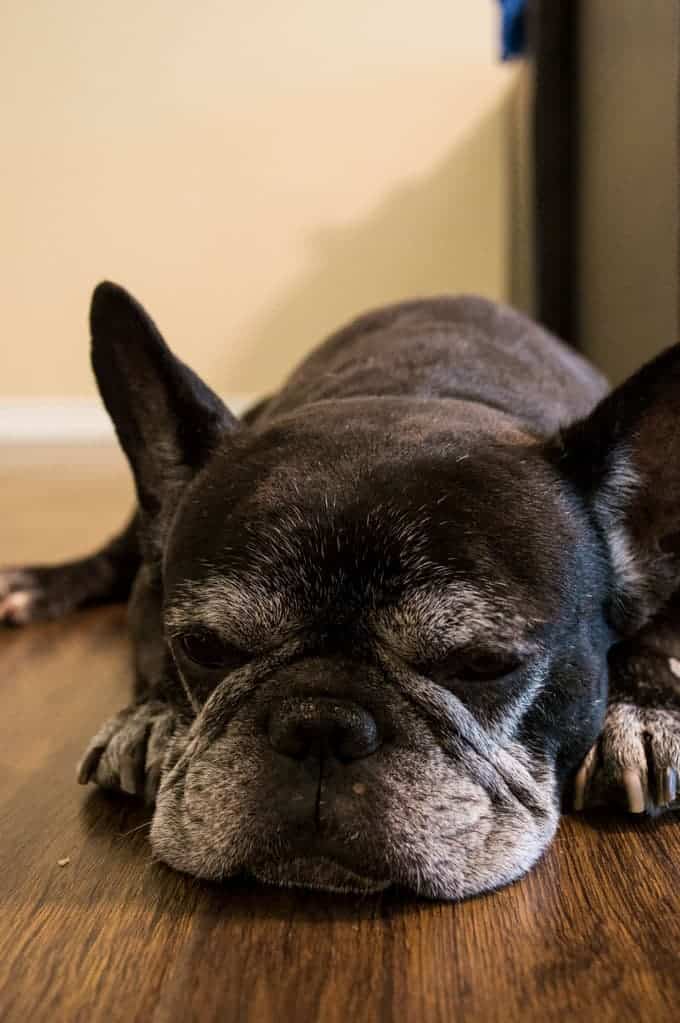 For instance..our dog! Meet Rockett 🐶, our French Bulldog.  He likes sleep. He is the best when it comes to kids.  Loves them!  Which is good since there's so many of them.  We can count on him to spend his day snoring and to clean up all the crumbs from the floor after the little ones eat.  And he's such a good sport about having his picture taken, since he doesn't really move much.
 So this week my husband asked me to take pictures of his bicycle so that he can list it for sale.  What I heard.. Practice your photography on my bike.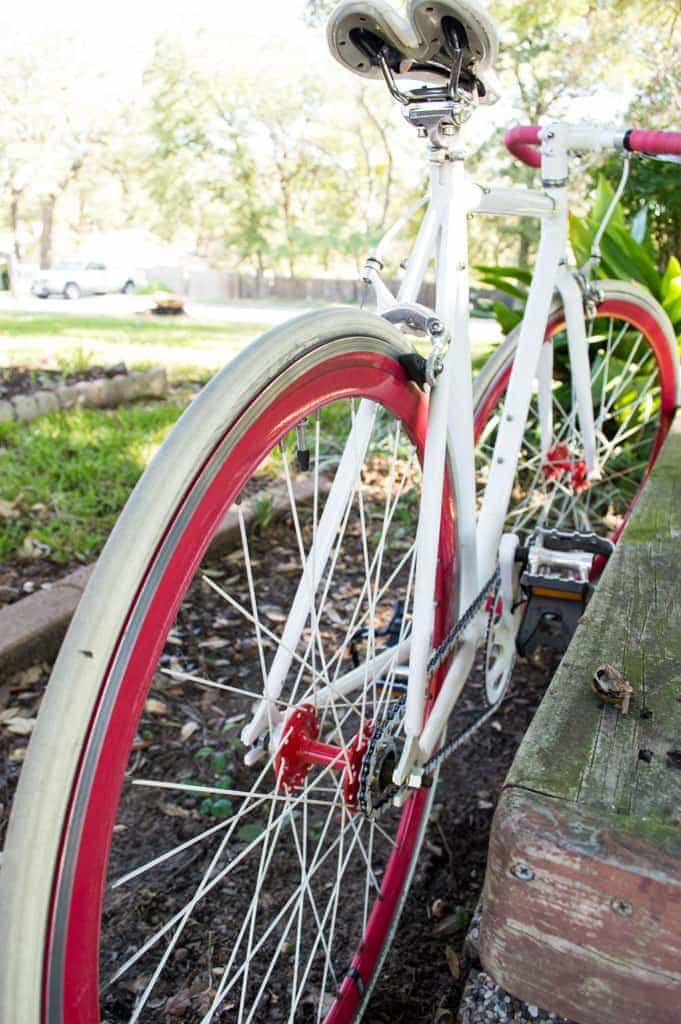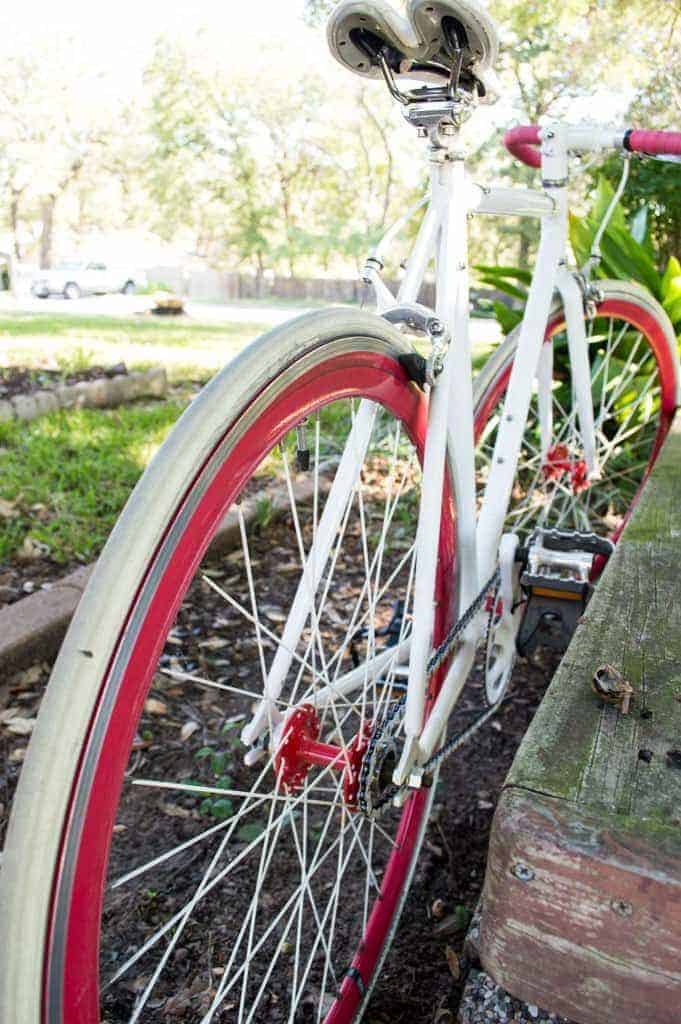 Kind of fun taking pictures of things other than food. Learning to use this camera I have.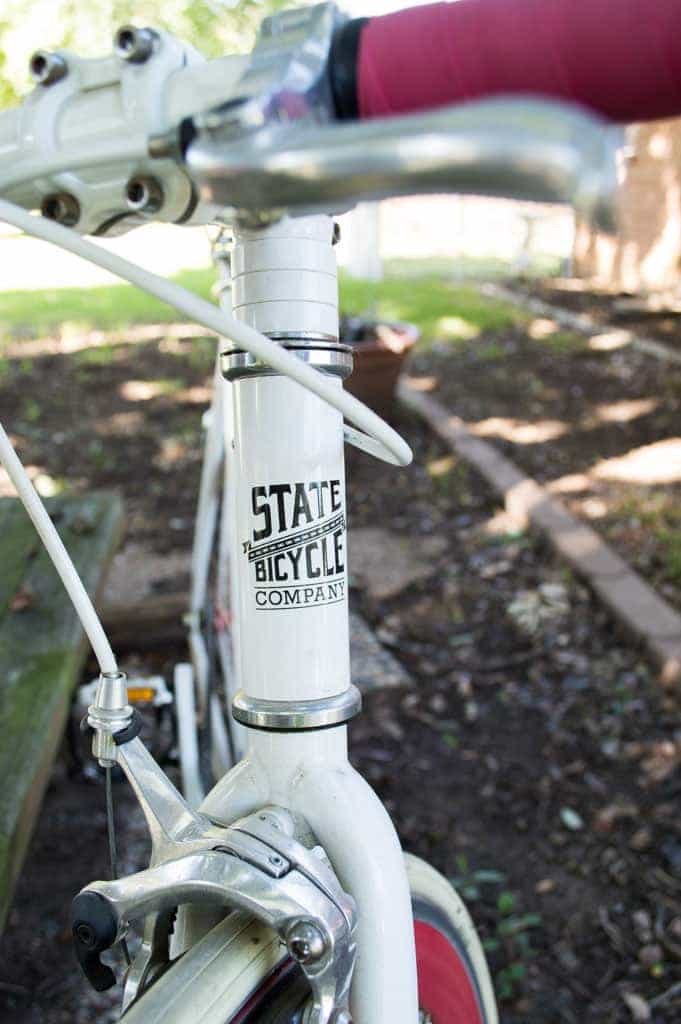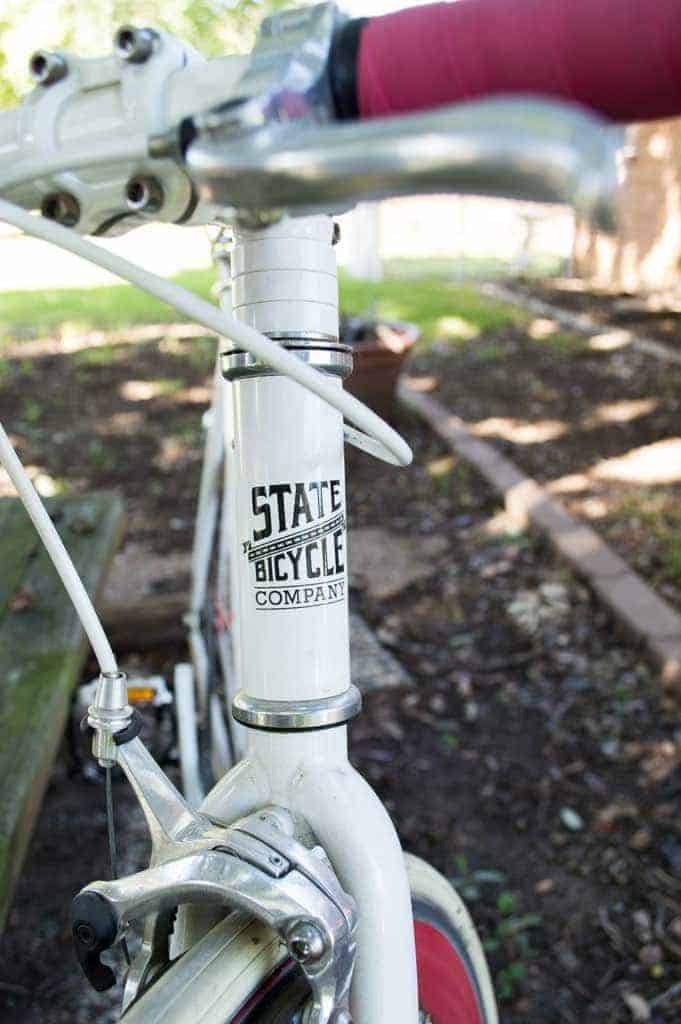 Sadly he was not amused.. This was all he really wanted.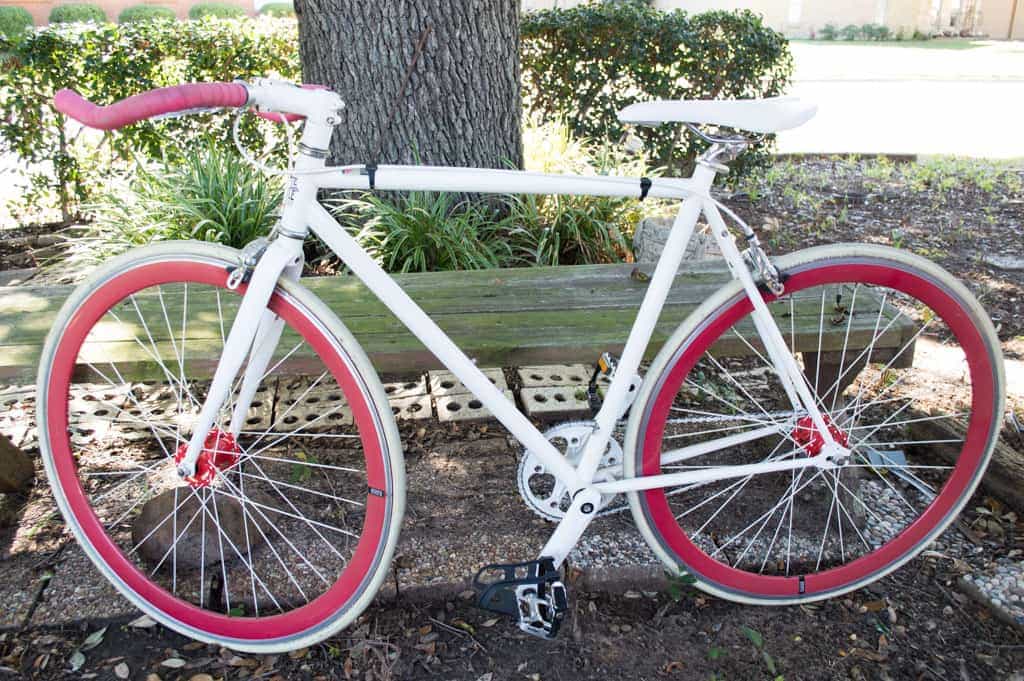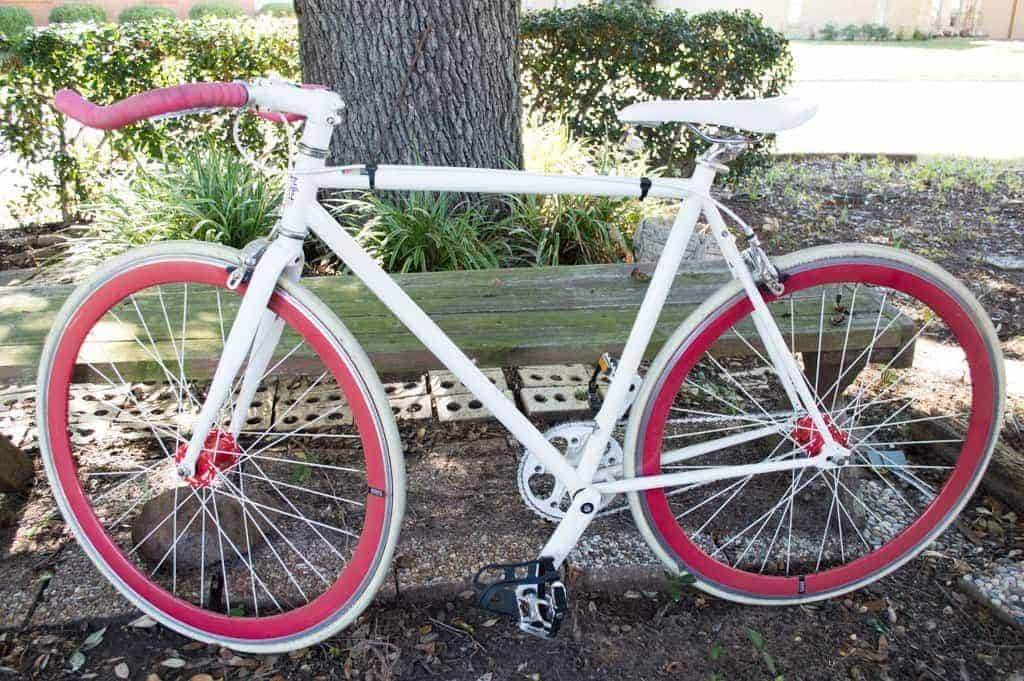 And of course little Bubba Man.. This one is blurry since it was taken on my phone.  But just look at that face!!!  He is too funny.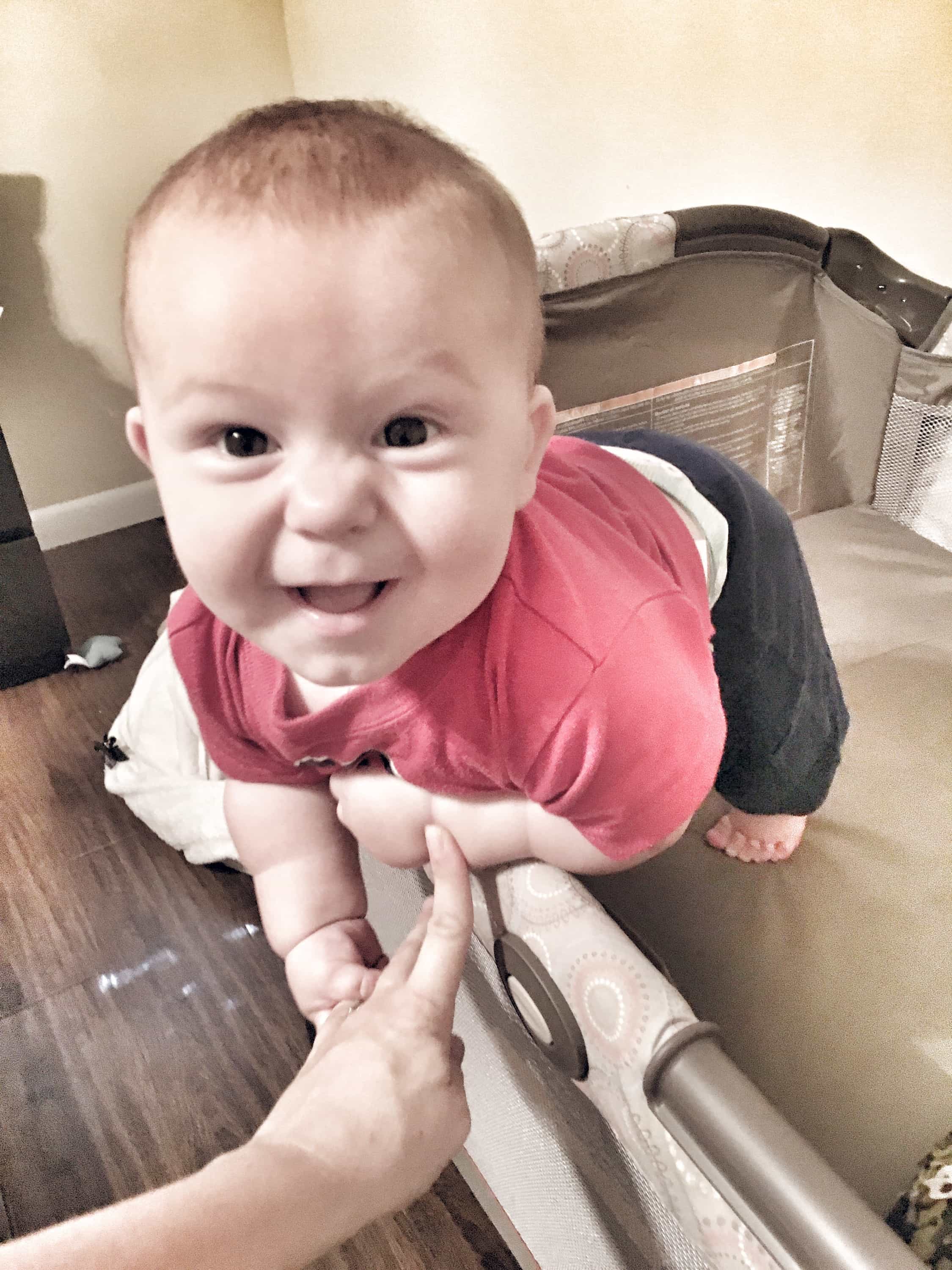 I have my hand there because this little monkey was trying to fall head first out of his bed. Sigh. Had to lower it down! 6 months old and already pulling up on things, he's growing way too fast. 
So, I do have a little food stuff to share today. Some of my favorites from the blog currently..Fall Flavors!!!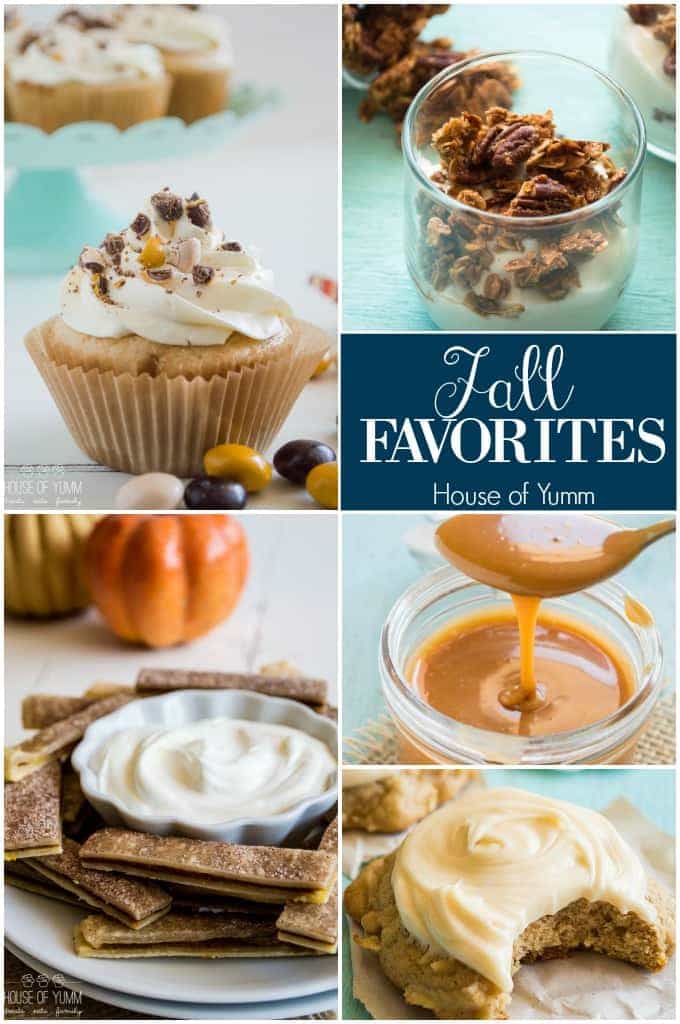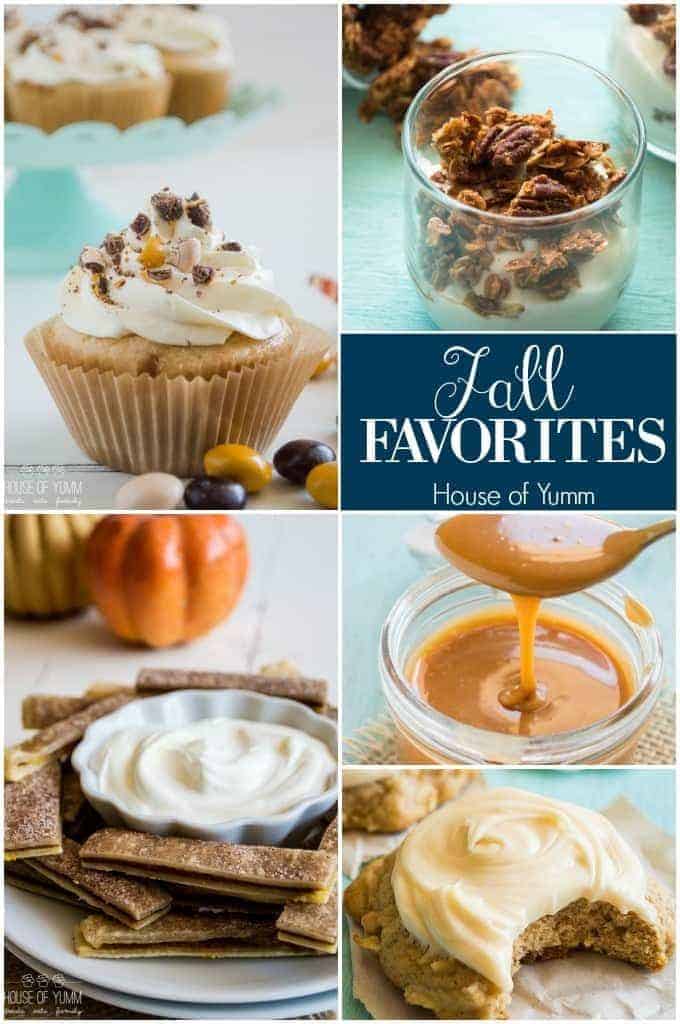 Caramel Apple Cupcakes that make your house smell like fall while baking.  Pecan Pie Granola that is a perfectly healthy way to snack on Pecan Pie during the day.  Pumpkin Pie Fries served with a fun swirl of whipped cream are a whimsical and easy way to enjoy your favorite pumpkin pie!  Apple Cookies loaded up with Butterscotch Frosting, which by the way, that frosting, I could eat a whole bowl of it.  Not joking.  So good.
Plus I have a tutorial up on how to make your own homemade caramel sauce!  Salted or unsalted, your choice!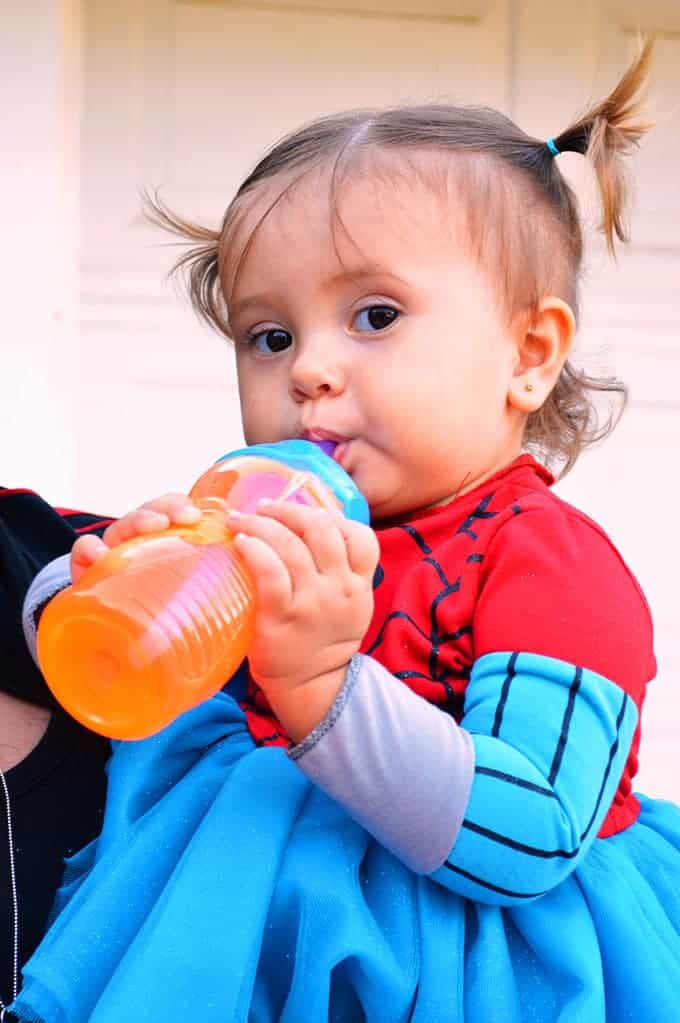 Another throwback pic. Those pigtails!!
Follow along with me and never miss a recipe by signing up for my newsletter.  Find me on Instagram, or follow along in my everyday life on snapchat (username: houseofyumm) 💜
Some questions for you:
Are you loving Fall baking?! I would love to hear about your favorite Fall treats plus any adventures you may have had this week!  Plus I would love any tips you may have for me on capturing pictures of my little ones, pictures of food is SO easy compared to taking pictures of my own children!
0