Lemon Pie Milkshake
Enjoy the tart, citrus flavor of a lemon pie in this milkshake!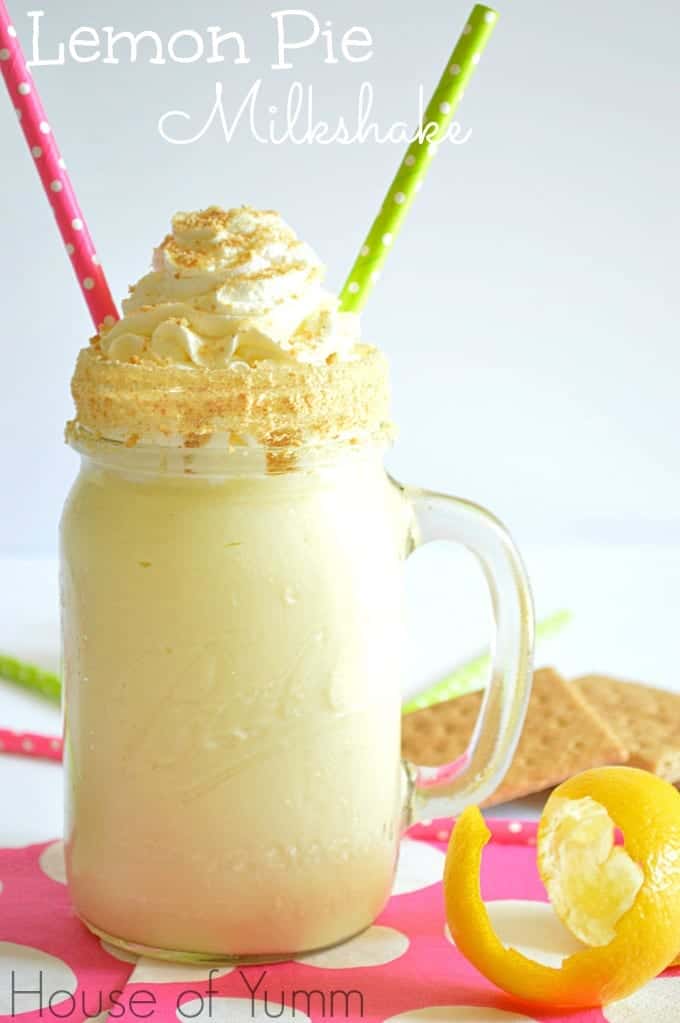 I have a new obsession.  Sonic Slushies.  Probably not what you were expecting to hear about right?  Well, stay with me here for a moment.  Whenever I go to Sonic to get my slushy, and we won't discuss how often that is, I sit there and look at their sign that displays all of the milkshakes.  I can't tell you any other milkshake that they have besides the Lemon Pie Milkshake.  I want to try it every time I go there.  But I'm so addicted to their slushies that I never get a chance to get one.  It's a rough life I know.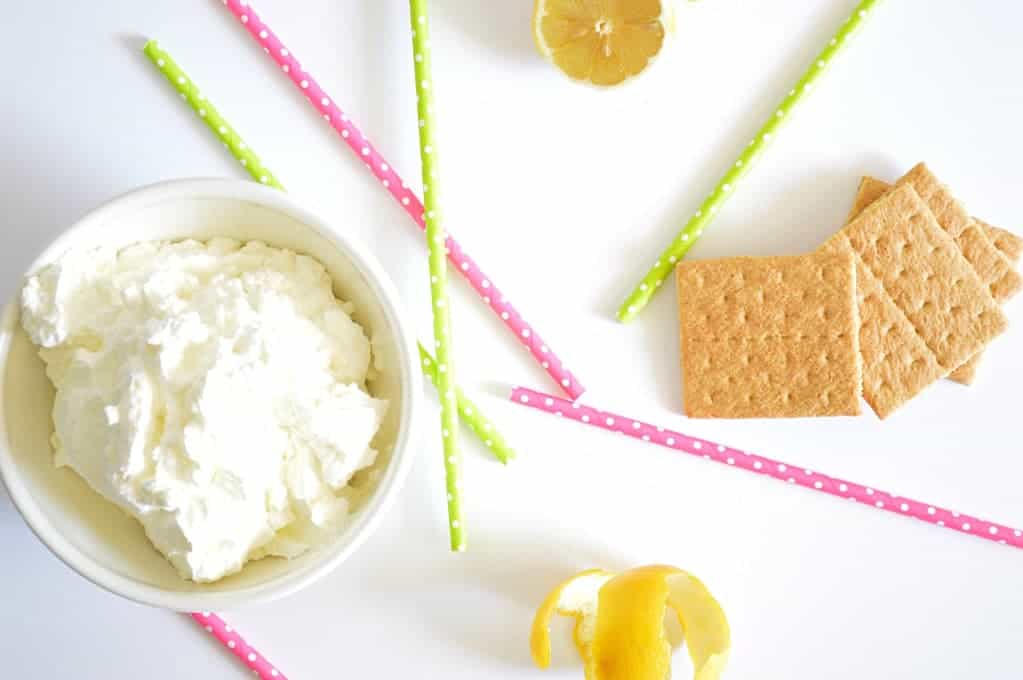 So anyway, I sit there and dream about the Lemon Pie milkshake.  I imagine how delightful it tastes.  How tart and refreshing it must be.  How creamy and smooth.  And then I get my slushy.
Which means, that while I'm at home and it's nap time and it's just me and I can't go anywhere because the baby is napping, I have time to play around in the kitchen and make myself a Lemon Pie milkshake.  Because I don't think I can master the Sonic Slushy at home.  Even if I tried I don't think it would be nearly as wonderful if it didn't come in that styrofoam cup.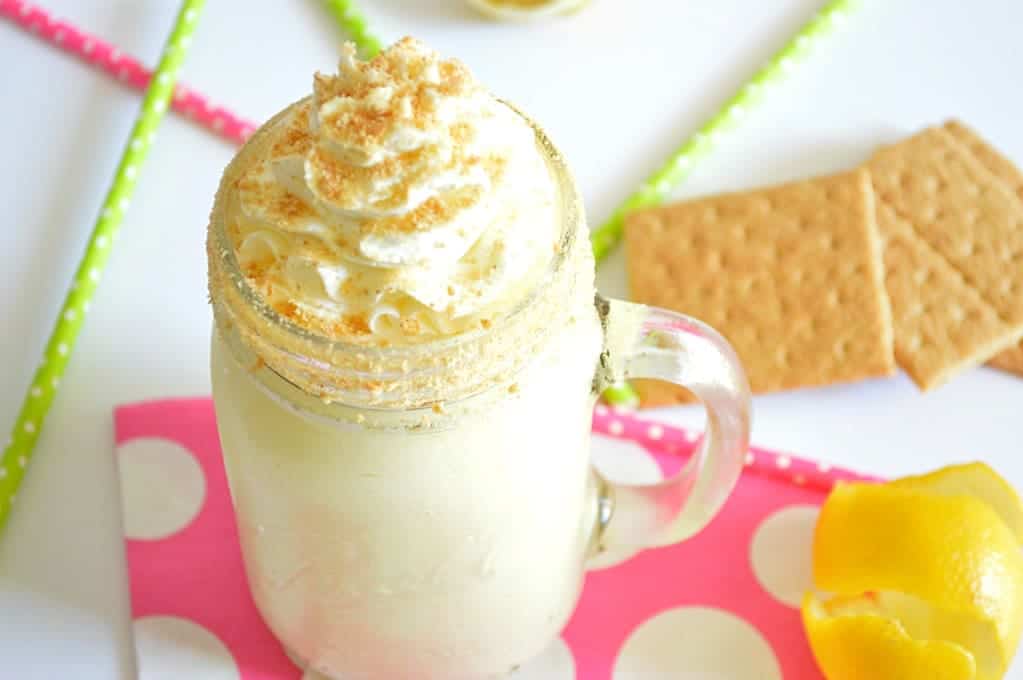 Since I've never actually purchased and tried the Lemon Pie milkshake though, that means that this version that I made is amazing!
Which in all honesty it really is.
Why?  Well because it's only three ingredients.
Duh!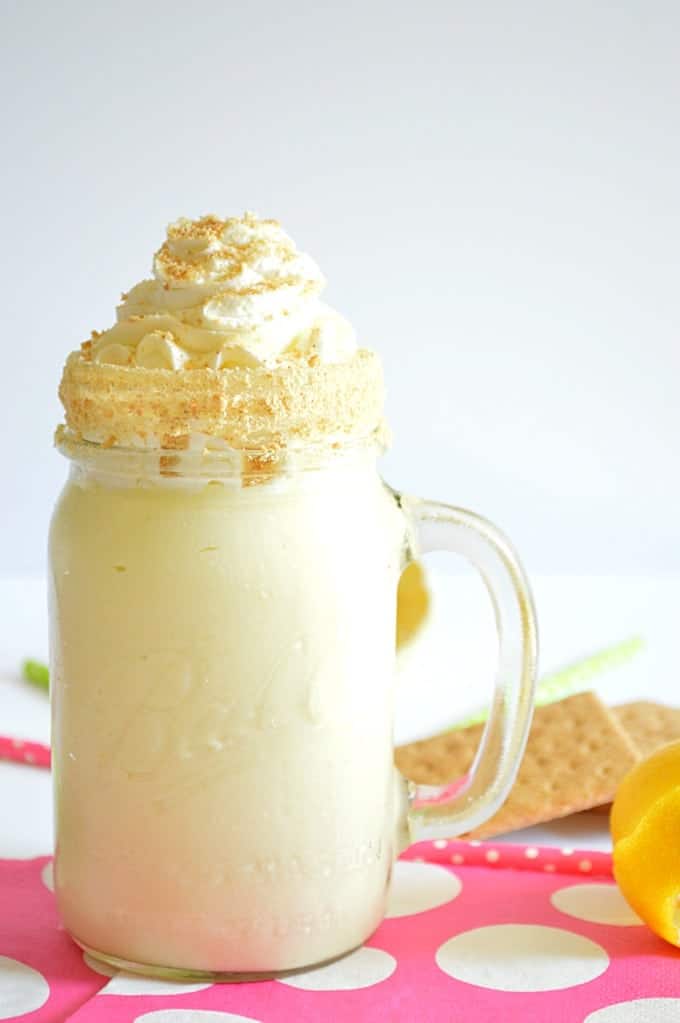 Anything with only three ingredients and that only takes less than 5 minutes of my time is amazing.
Well that and the fact that it tastes like I'm enjoying a lemon pie!! In milkshake form.  Yum!
You are going to love how simple this is to make and how refreshing the citrus flavor is!  This is the perfect treat to enjoy on a hot summer day!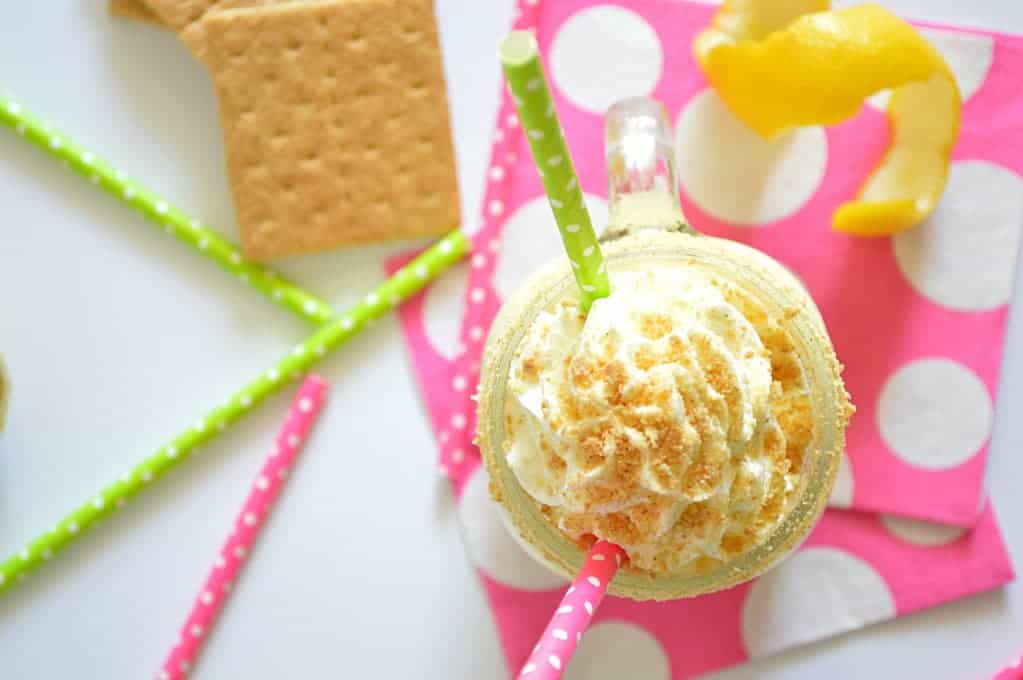 THANKS SO MUCH FOR VISITING! NEVER MISS A RECIPE FROM THE HOUSE OF YUMM!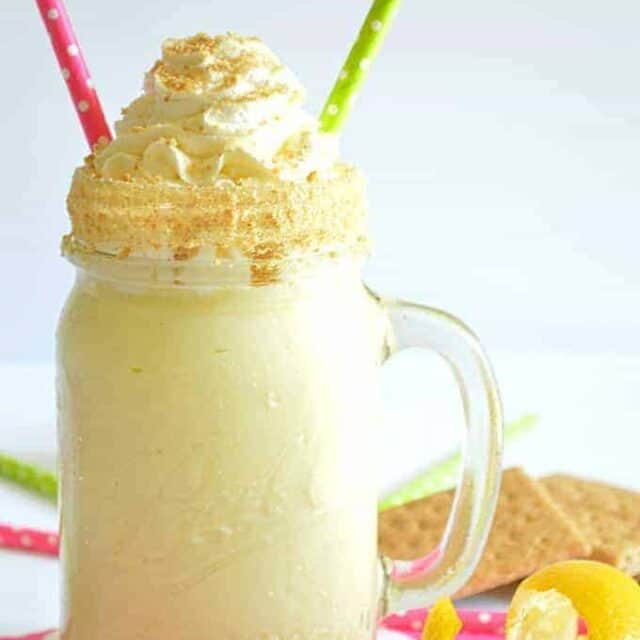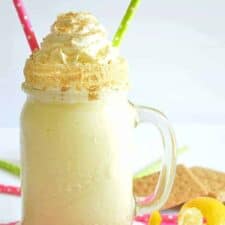 Lemon Pie Milkshake
Enjoy the tart citrus taste of lemon pie in this milkshake version!
Ingredients
4 scoops Vanilla ice cream
¾ cup milk
¼ cup lemon pie filling
Optional garnishments
2 graham crackers, crushed
whipped cream
Instructions
Use Karo syrup, or I used Agave syrup, to coat the rim of your glass and dip into crushed up graham crackers. Place the glass into the freezer to set.

Add the scoops of ice cream and the milk into food processor or blender. Process/Blend until fully combined. Add milk or ice cream to desired consistency.

Add the lemon pie filling, process/blend until fully combined.

Remove glass from freezer and pour in milkshake.

Top with whipped cream and graham cracker crumbs.
Nutrition
Calories: 433kcal, Carbohydrates: 57g, Protein: 8g, Fat: 19g, Saturated Fat: 11g, Cholesterol: 73mg, Sodium: 320mg, Potassium: 408mg, Fiber: 1g, Sugar: 45g, Vitamin A: 704IU, Vitamin C: 1mg, Calcium: 283mg, Iron: 1mg
 More Sweets To Enjoy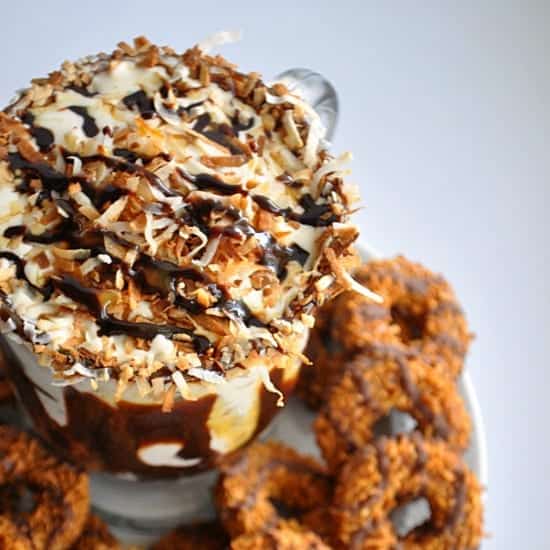 House of Yumm is a participant in the Amazon Services LLC Associates Program, an affiliate advertising program designed to provide a means for us to earn fees by linking to Amazon.com and affiliated sites.