Homemade Ramen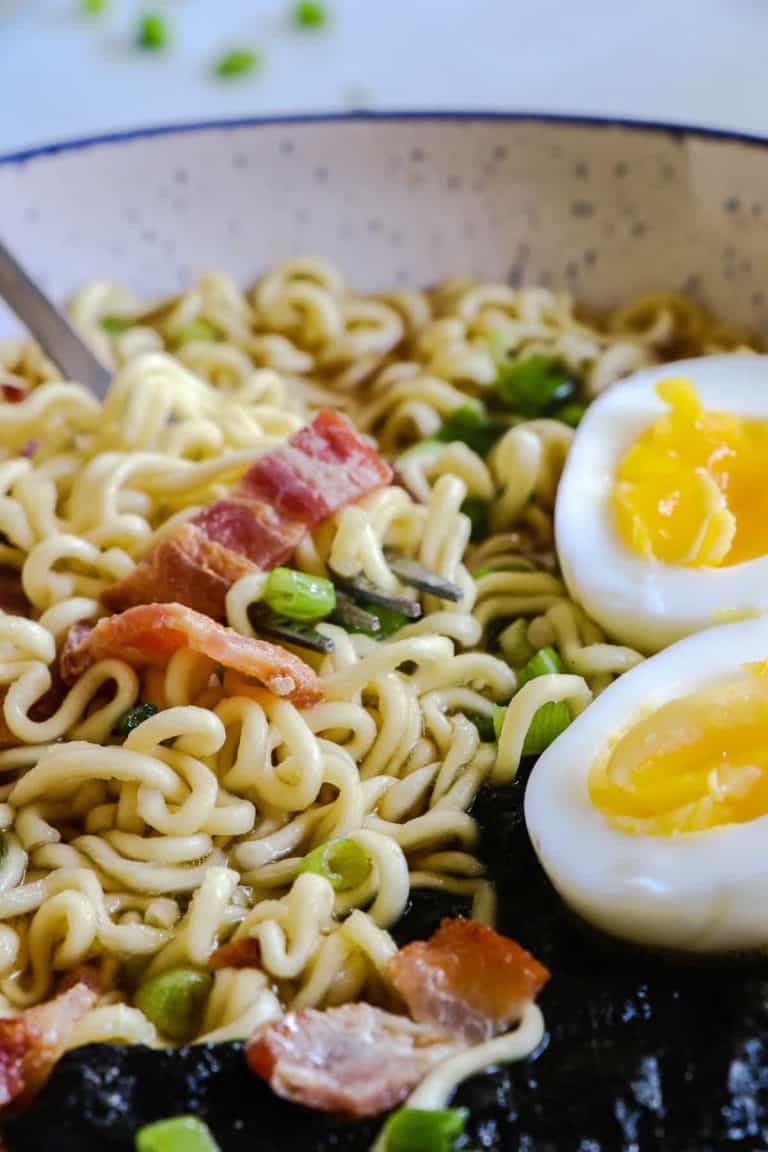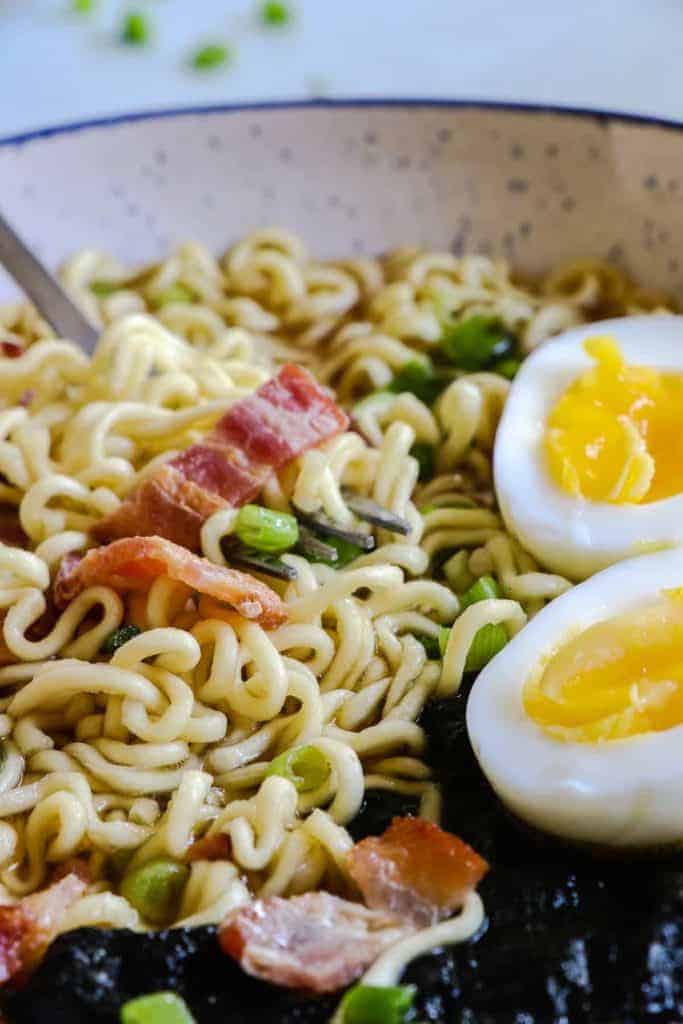 Anyone else having a sudden flashback to their late teens/early 20s? That's right..I'm sharing some homemade ramen with you today. It's important to note that this is NOT the ramen that I'm sure we've all had at some point in life, college days maybe? The days before a paycheck when you realize you only have a couple dollars to your name. I'm sure we've all had similar experiences.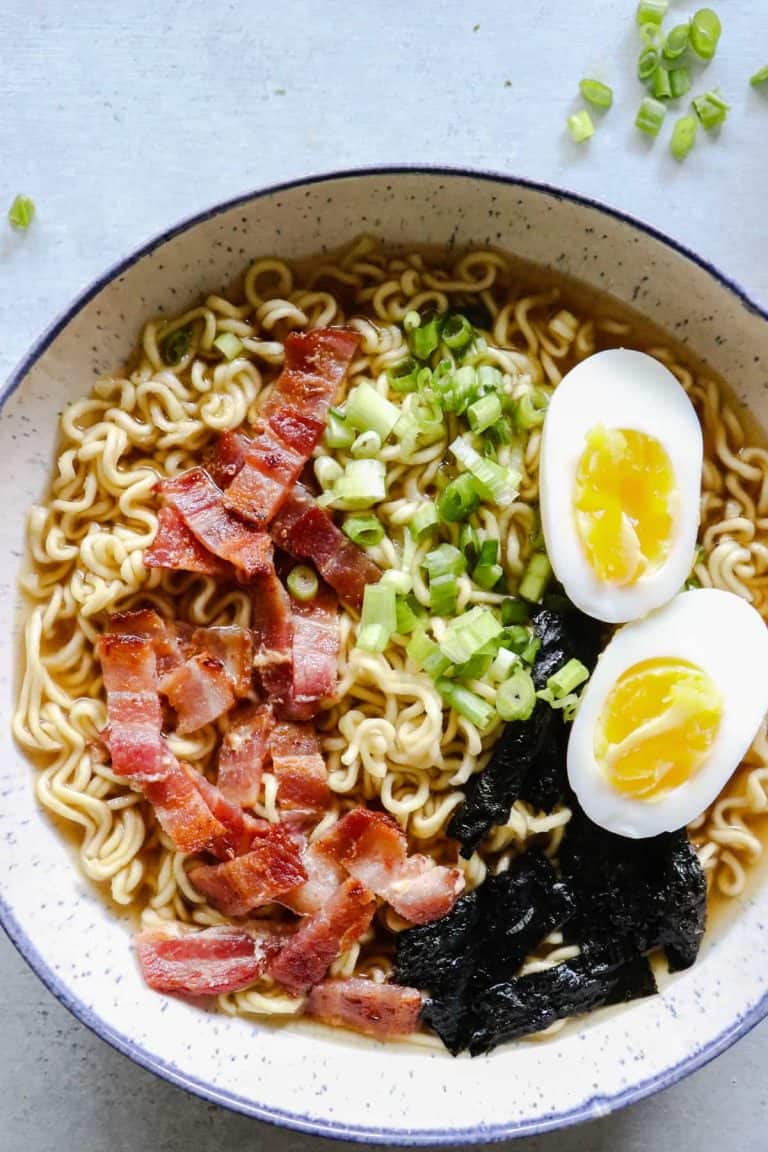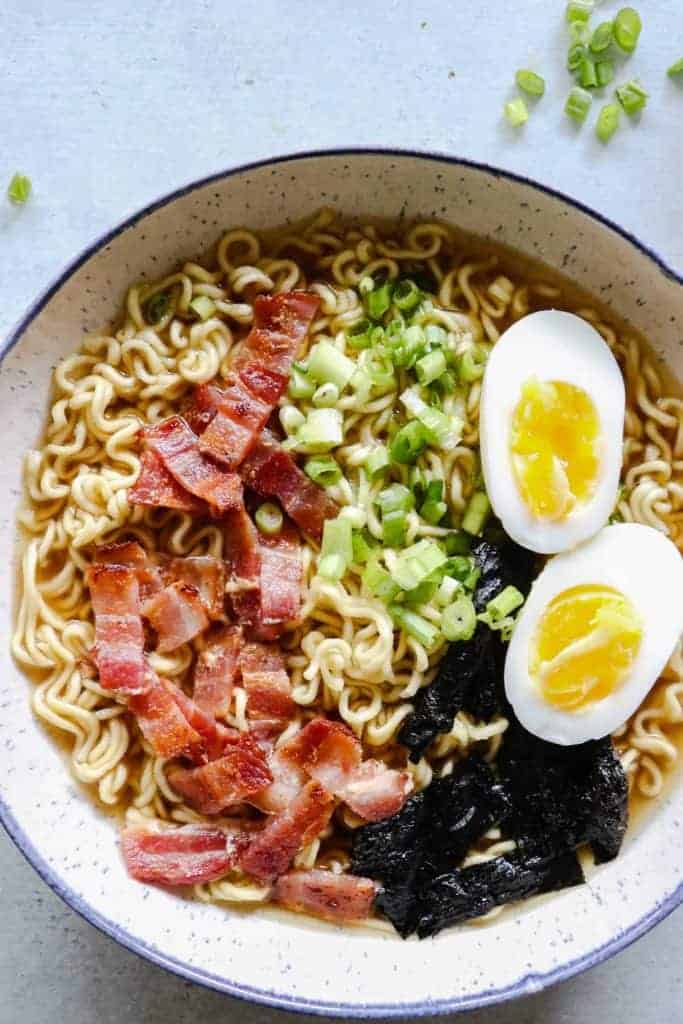 Several years ago when my husband and I were living in California near Los Angeles, ramen was becoming (or maybe had always been?) a trendy thing. It's surprising what some good broth and toppings can do to those cheap packs of ramen noodles.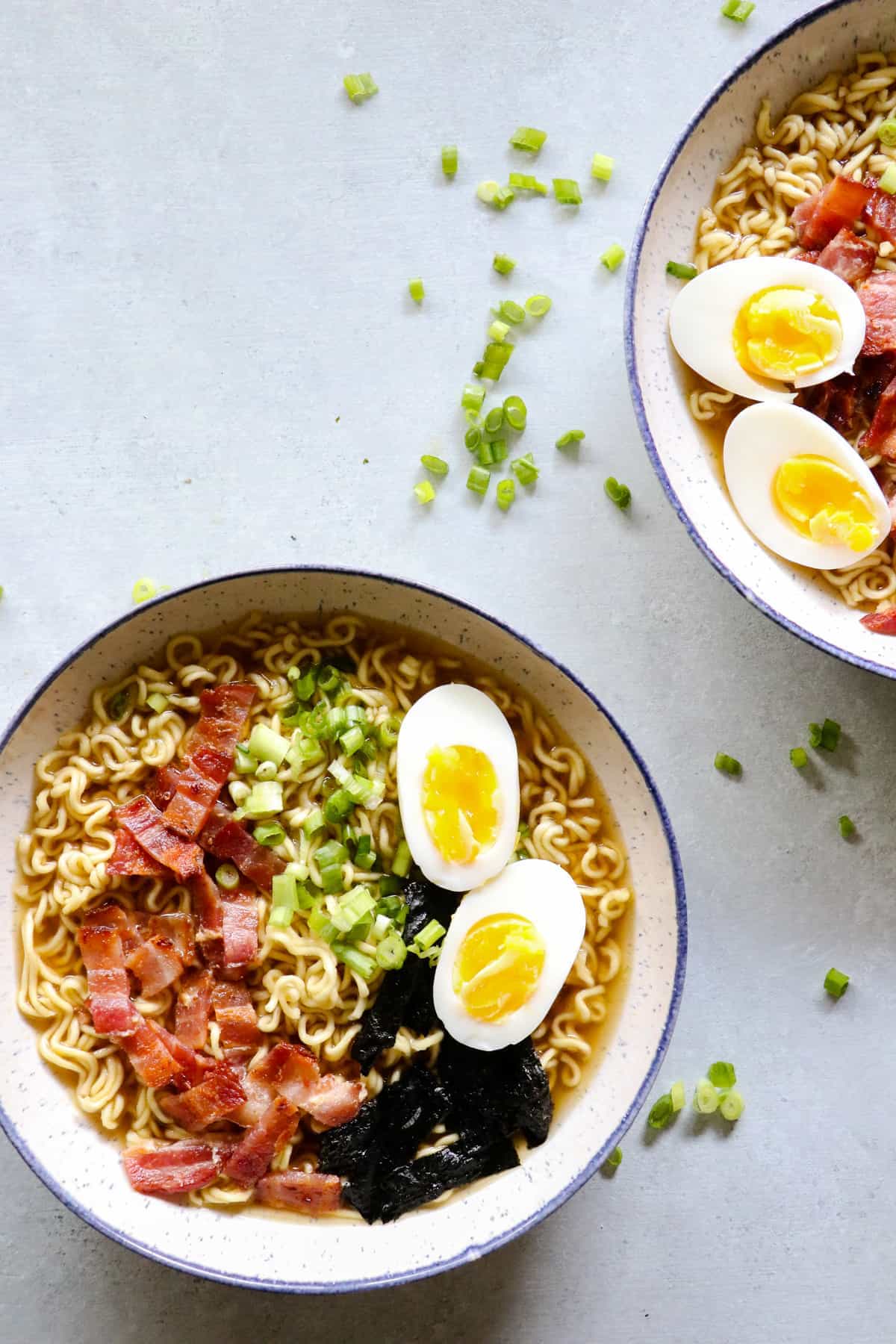 This broth comes together quick and easy and it's so simple to customize. Just sauté some aromatics: onion, garlic, ginger, lemongrass. Feeling adventurous? Add in some sliced jalapeños. But be warned, the heat can get intense with just a small amount.
Pour in some chicken stock, or vegetable broth if preferred. Soy sauce, sesame oil and salt. Let it all simmer. Once the broth has simmered for a bit just pour some over the ramen noodles and let them soften and do their thing.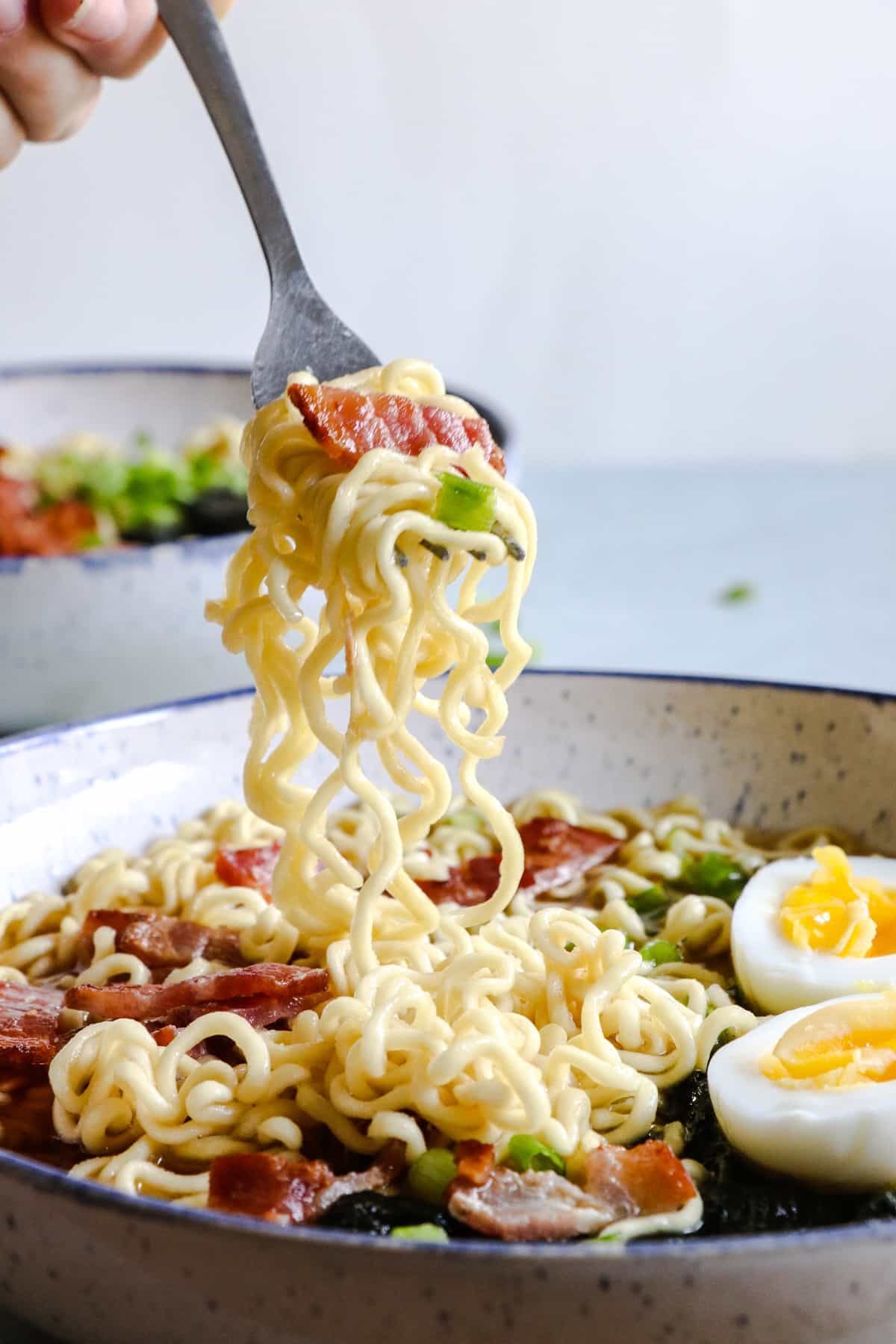 For the toppings you can really do whatever you want. We have done sliced up pork, chicken, beef, in this instance we went for bacon. Toss in some green onion, dried seaweed, and a soft boiled egg for a pretty epic flavor combo. But you can seriously add whatever you want to the ramen once you have the broth going.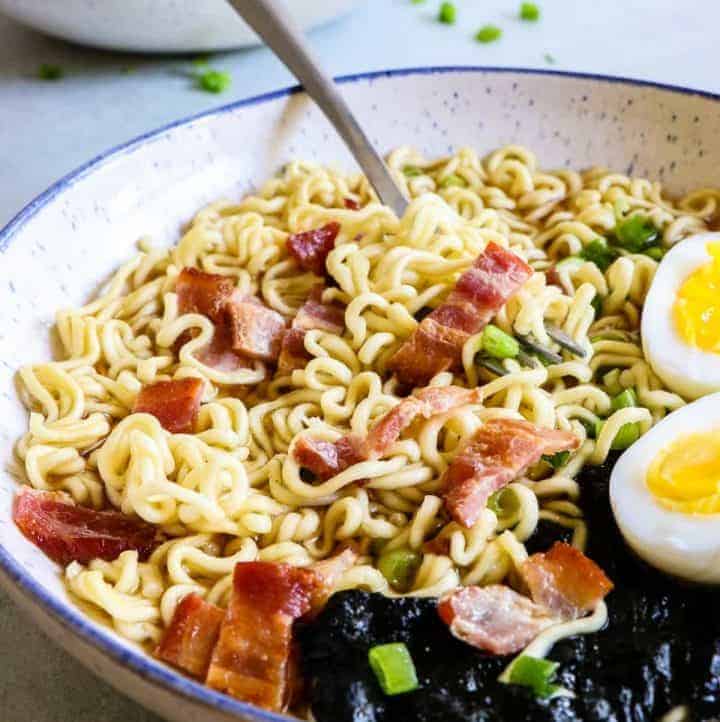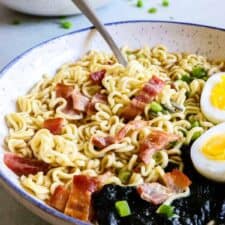 Homemade Ramen
Homemade Ramen. This homemade broth is simple to make yet bold and flavorful. Perfect for pouring over some ramen noodles and loading up with your favorite toppings for an easy dinner.
Ingredients
1 tbsp extra virgin olive oil
1 stalk lemongrass
4 green onions , diced
2 cloves garlic , minced
1 inch ginger , sliced
4 cups chicken broth
4 cups water
¼ cup soy sauce
1½ tbso sesame oil
2 tsp salt
4 packs ramen noodles, throw out those seasoning packets!!
Toppings
soft boiled egg
cooked bacon
green onions , sliced
dried seaweed
Instructions
Pour the olive oil into a large pot and heat over medium heat. Add in the lemongrass, green onion, garlic and ginger. Sauté for several minutes until fragrant.

Pour in the stock and water. Stir in the soy sauce, sesame oil and salt.

Bring to a boil and simmer for about 20 minutes.

Pour the broth through a fine mesh strainer, leaving you with just the broth.

Place each opened pack of ramen noodles in a bowl. Pour several spoonfuls of broth over the noodles, just enough liquid to cover the noodles.

Allow the noodles to sit for a couple of minutes until they loosen and soften up.

Top with toppings of choice!
Notes
Soft Boiled Eggs: boil or steam eggs 7-9 minutes. 7 minutes will give a pretty runny egg while 9 minutes gives a more formed center.
Nutrition
Calories: 116kcal, Carbohydrates: 5g, Protein: 3g, Fat: 10g, Saturated Fat: 1g, Sodium: 2868mg, Potassium: 279mg, Fiber: 1g, Sugar: 1g, Vitamin A: 120IU, Vitamin C: 19mg, Calcium: 35mg, Iron: 1mg
Feeling the urge to snuggle up with some comfort food? Try these recipes too:
Easy Homemade Ramen first appeared on The Recipe Critic
SaveSaveSaveSave
House of Yumm is a participant in the Amazon Services LLC Associates Program, an affiliate advertising program designed to provide a means for us to earn fees by linking to Amazon.com and affiliated sites.