Enjoy the flavors of childhood with these Homemade Poptarts filled with Strawberry filling and topped with a fun pink frosting and sprinkles!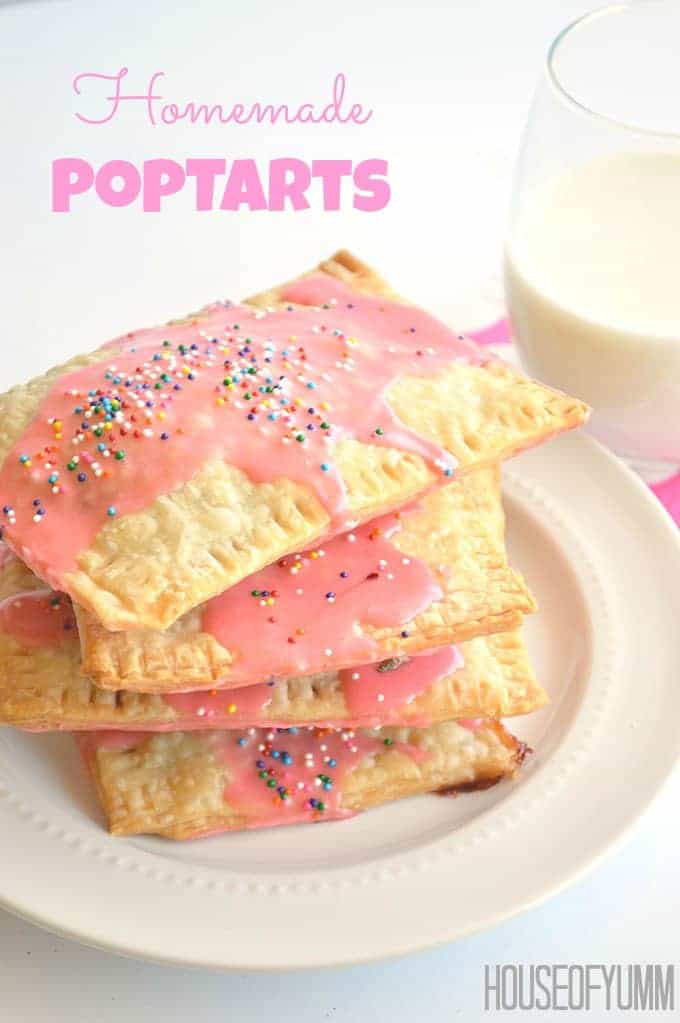 Did you ever eat Poptarts when you were younger?  Or now?  I don't know what it is about them but Strawberry Poptarts are just a complete comfort food for me.  Maybe it's the nostalgia of them.  Or the fact that they are delicious.  Either way.  They just make me happy.  So again, of course I had to make my own.  With these Homemade Poptarts you can control exactly what ingredients are going into them, plus you can mix it up and use any kind of filling that you want.  My first batch to share with you of course has to be the classic strawberry though.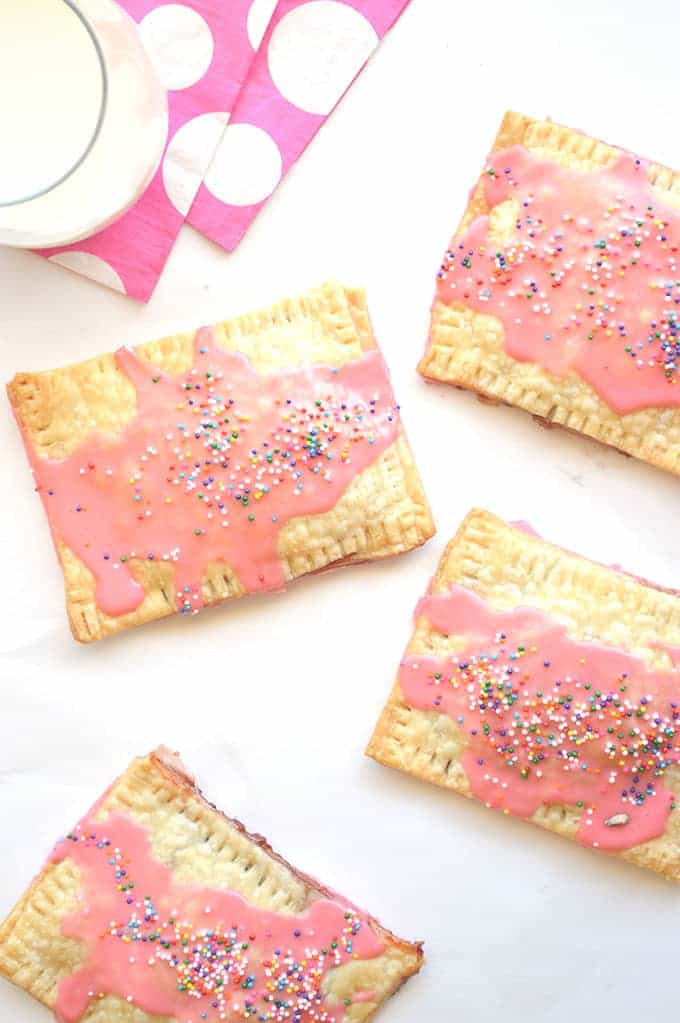 These are definitely easy to make.  Plus they can be made the night before and just kept in the refrigerator overnight to just toss in the oven the next morning.  Well…I wouldn't advise you actually toss them in, it would be safer for everyone involved if you just placed them in the oven.  But you get the idea.
Today I am sharing this recipe with another blogging friend, Jenn, over at Princess Pinky Girl.
Make sure you stop over at Princess Pinky Girl for the recipe, click here to get directly to the recipe!
More Breakfast Recipes for You to Start Your Day: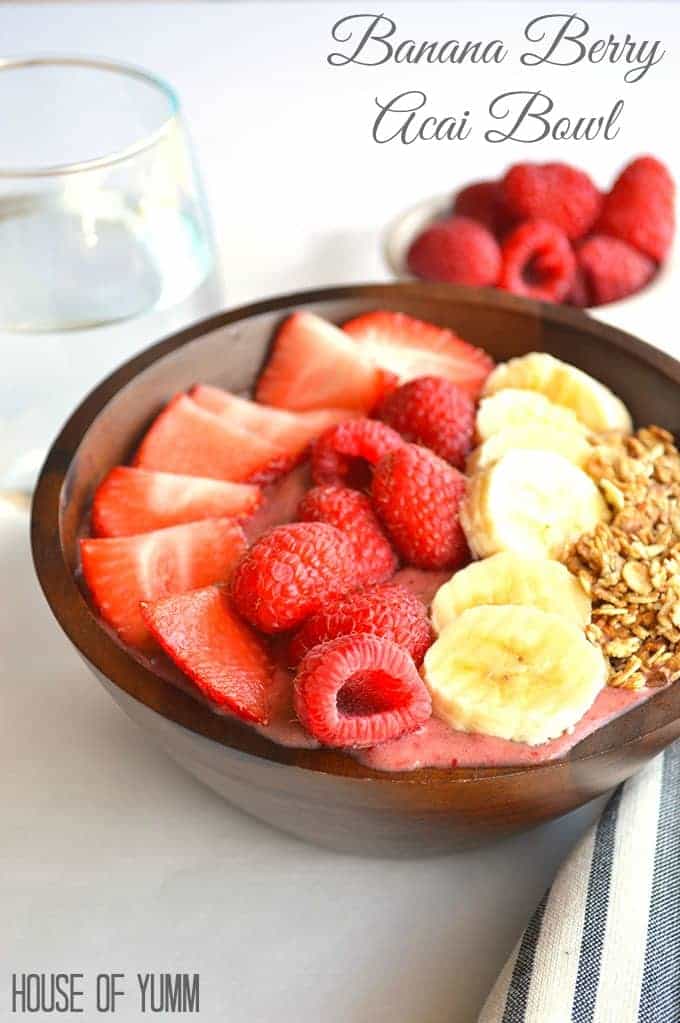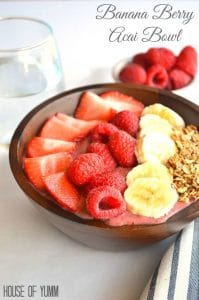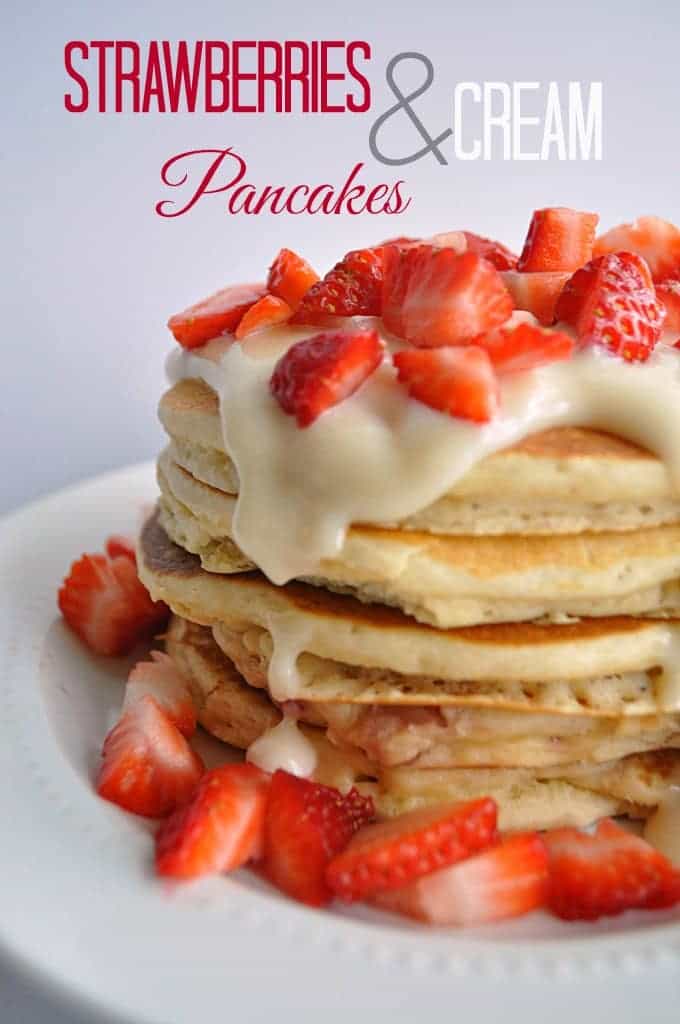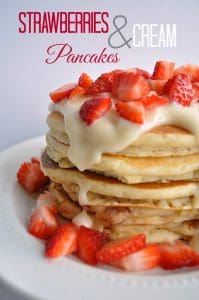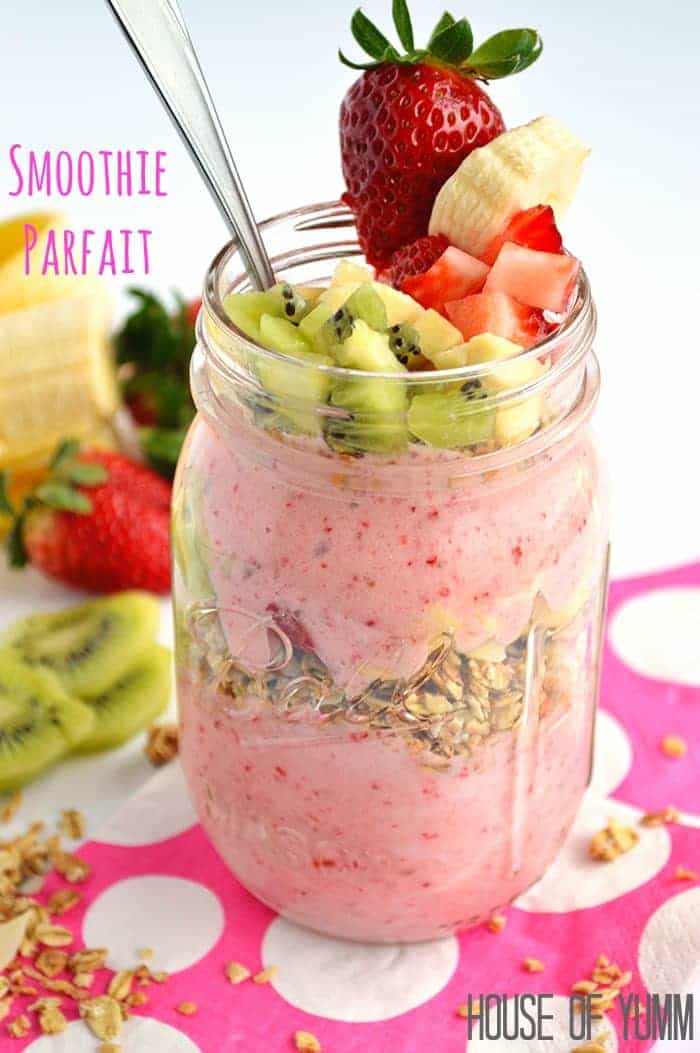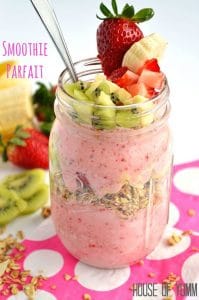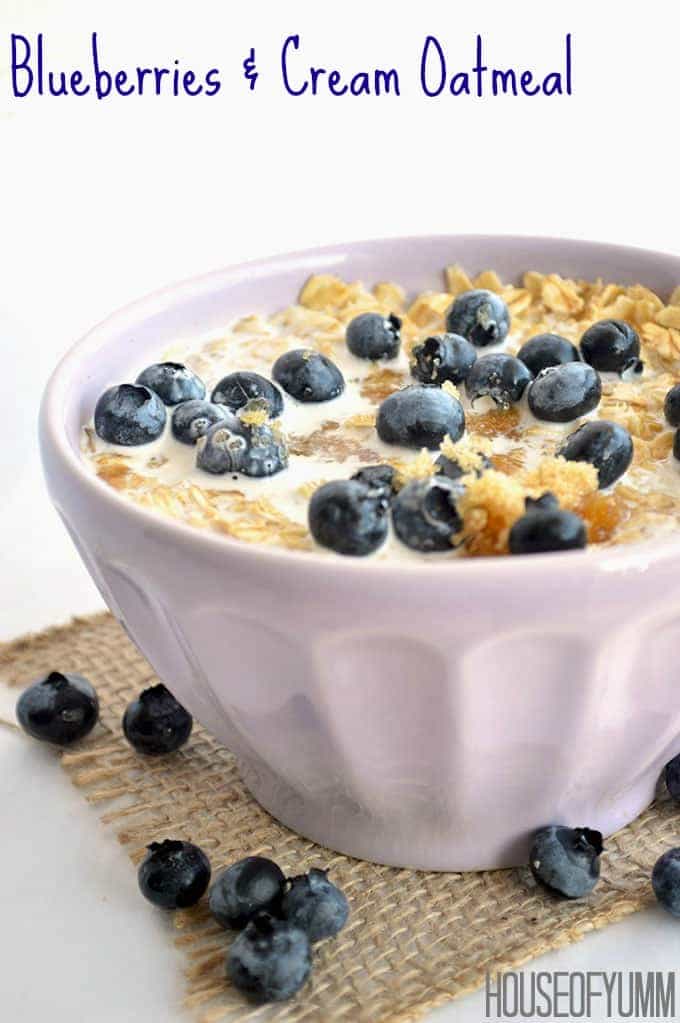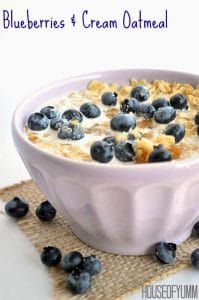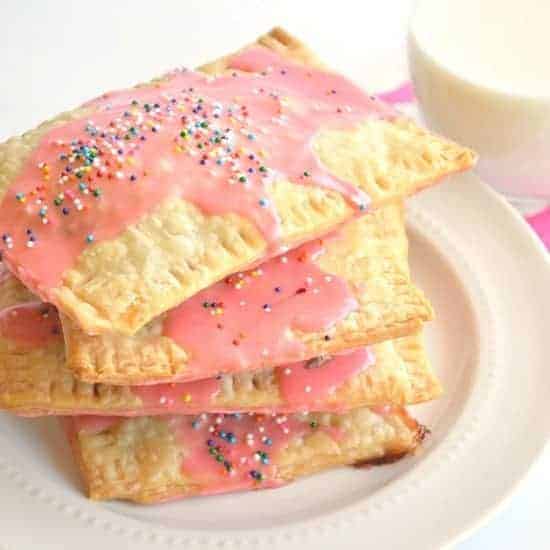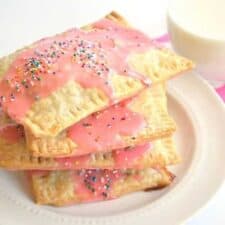 Homemade Poptarts
Ingredients
2 pie crusts
10 tablespoons strawberry preserves
water
Frosting
powdered sugar
milk
red food coloring
House of Yumm is a participant in the Amazon Services LLC Associates Program, an affiliate advertising program designed to provide a means for us to earn fees by linking to Amazon.com and affiliated sites.