Homemade Strawberry Poptarts, these quick and easy breakfast pastries will be a huge hit with the family!  Can even be made the night before to bake in the morning.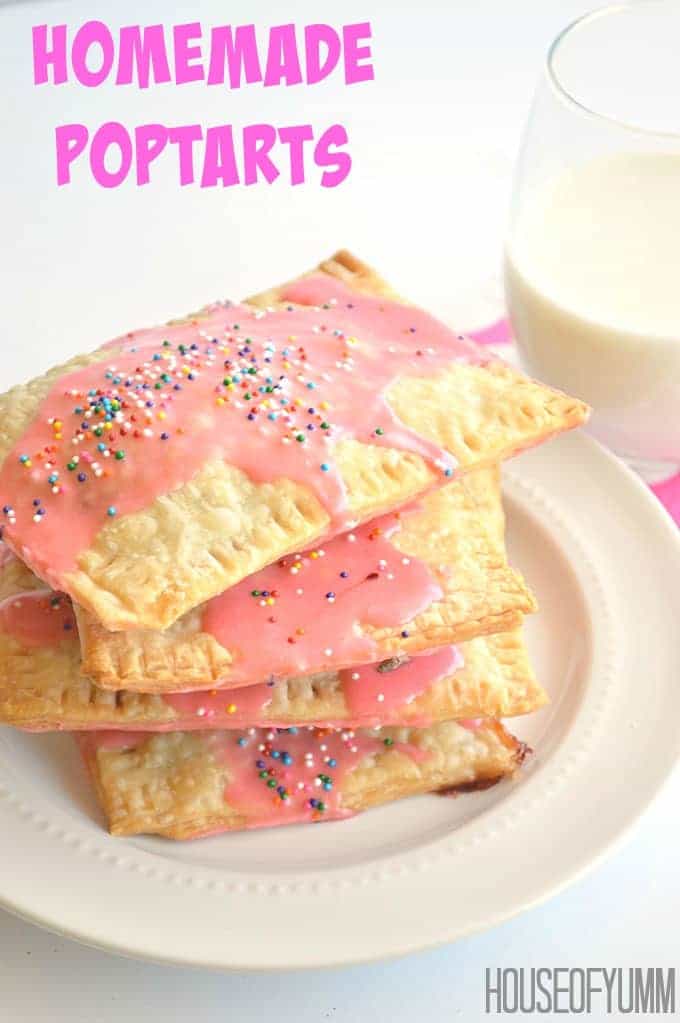 Does anyone besides me have an obsession with Strawberry Poptarts??  Well, if any of you love those little breakfast treats as much as I do then you're in luck!  I have a recipe here for you to make them at home.  Oh yeaaaa.  Homemade Poptarts.  And pretty gosh darn simple too.  Shocking right?  Do I make anything complicated?  Someday I would like to think that I will have the time to make some super complex recipe that will capture hearts and astound the food community.  But until that day, I will be content sitting here at home surrounded by children eating my homemade poptarts.
There's really only two ingredients needed to make these.  Pie crust, and whatever you're choosing to do as a filling.  I even went the cheater way with the pie crust and used the pre-made pie crust from the market.  You can of course make your own if you have the desire and the time to do so.  I simply cut the rectangles out of the pie crust, you can get 5 out of each crust, you can easily cut out 4, but to get the fifth you will need to gather the scraps and re-roll out the dough.  Doing this to each pie crust will give you a total of 5 poptarts.  Then it's just a matter of putting your filling on the side of one of the crust rectangles, dip your fingers in some water to run along the edge, and top with another pie crust.  The water simply helps to seal the edges, this helps to keep your filling inside your poptarts!  Which I'm a huge fan of.  Otherwise it'll end up a crispy mess on the outside of the poptarts.  Hmm..wonder how I figured that one out…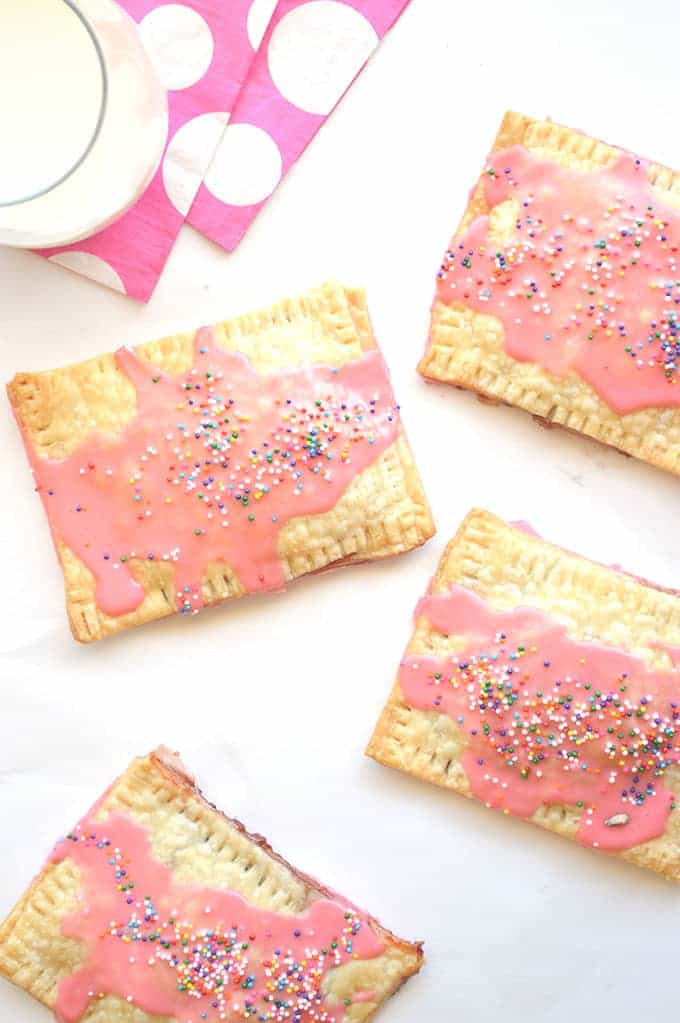 Give these a quick bake in the oven and you will have a homemade breakfast that the whole family will love.  Best part, you can make these ahead of time and leave them in the refrigerator overnight, pop them in the oven first thing in the morning, and voila!  But, just a warning, this would involve being prepared enough to make them ahead of time the day before.  Something I am currently working on.  Actually, I am currently working on remembering to prepare the coffee pot the night before so that in the morning I can just hit the button for my coffee.  The less brain power involved in the mornings lately, the better off I am.  Newborns are hard work.  Why do I always forget the lack of sleep part??  Sigh.  Oh well, the little fella is super cute.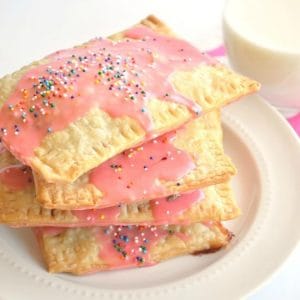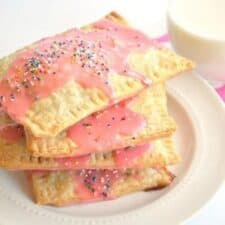 Homemade Poptarts
Homemade Strawberry Poptarts, these quick and easy breakfast pastries can be ready in 20 minutes and are a huge hit with the family!
Ingredients
2 pie crusts
⅔ cup strawberry preserves
Water
Icing
1 cup Powdered Sugar
3 tsp milk
2-3 drops red food coloring
Sprinkles
Instructions
Prepare pie crust as desired, or use store bought pie crusts. Roll out and cut into 10 rectangular pieces approximately 4 inches by 3 inches. If using store bought pie crust you will need to cut out 4 rectangles, gather the scraps, roll out the dough and cut out the last rectangle. You can get 5 pieces from one store bought pie crust. Place 5 of the pie crusts onto a cookie sheet covered in parchment paper.

Scoop approximately 2 tablespoons of strawberry preserves onto the top of one of the pie crust rectangles. Dip your fingertips into some water and run it around the edge of the pie crust. Top with another pie crust rectangle. Press the edges together, the water will help to seal it. Using the prongs of a fork press the edges together again and leave the design around the edges.

Place in the refrigerator for at least 30 minutes to help set and form, this helps prevent the filling from leaking out. Can be left covered in the refrigerator overnight as well to bake in the morning.

Bake at 375°F for approximately 15-17 minutes until crust is fully cooked.

For the frosting mix the powdered sugar, milk, food coloring together. Add more sugar or milk to get to desired consistency.

Top with sprinkles as desired. Enjoy!
Nutrition
Calories: 532kcal, Carbohydrates: 88g, Protein: 4g, Fat: 18g, Saturated Fat: 6g, Cholesterol: 1mg, Sodium: 294mg, Potassium: 101mg, Fiber: 2g, Sugar: 46g, Vitamin C: 4mg, Calcium: 25mg, Iron: 2mg
More Breakfast Ideas to Enjoy: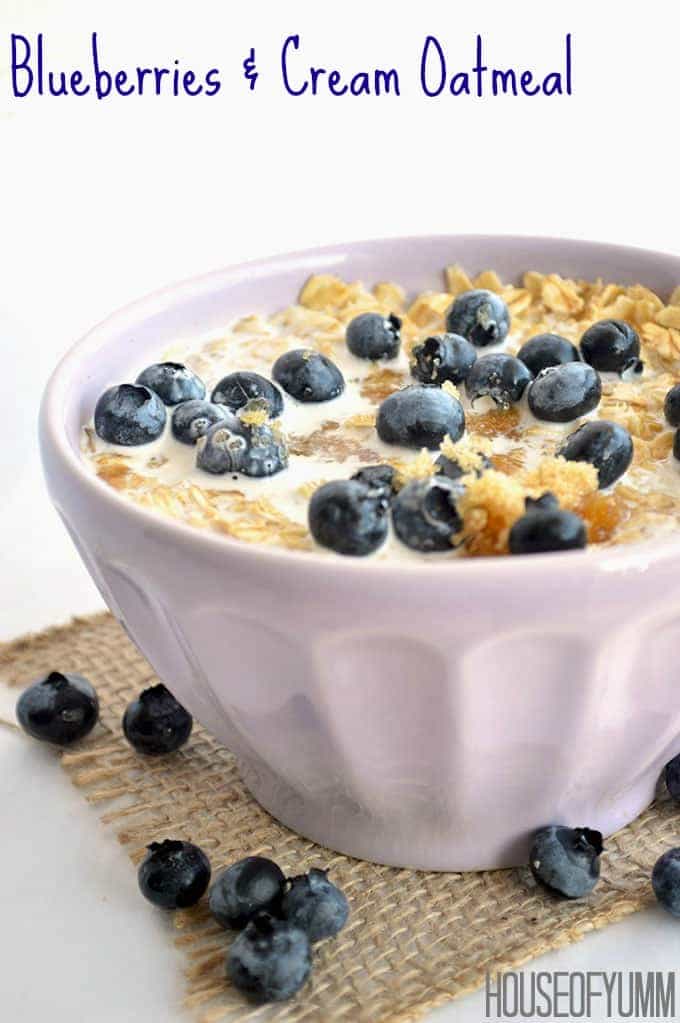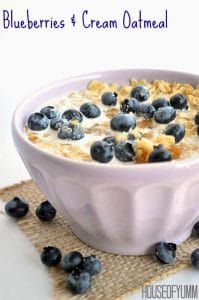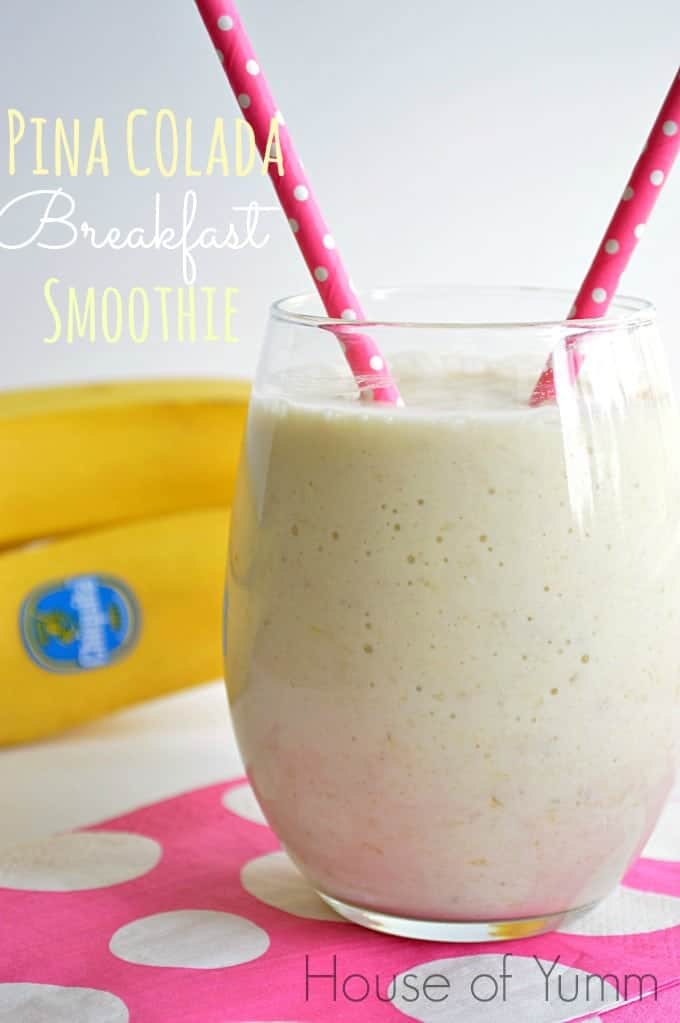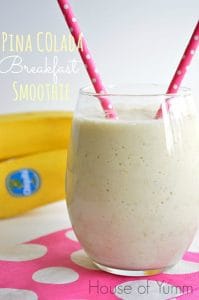 Pina Colada Breakfast Smoothie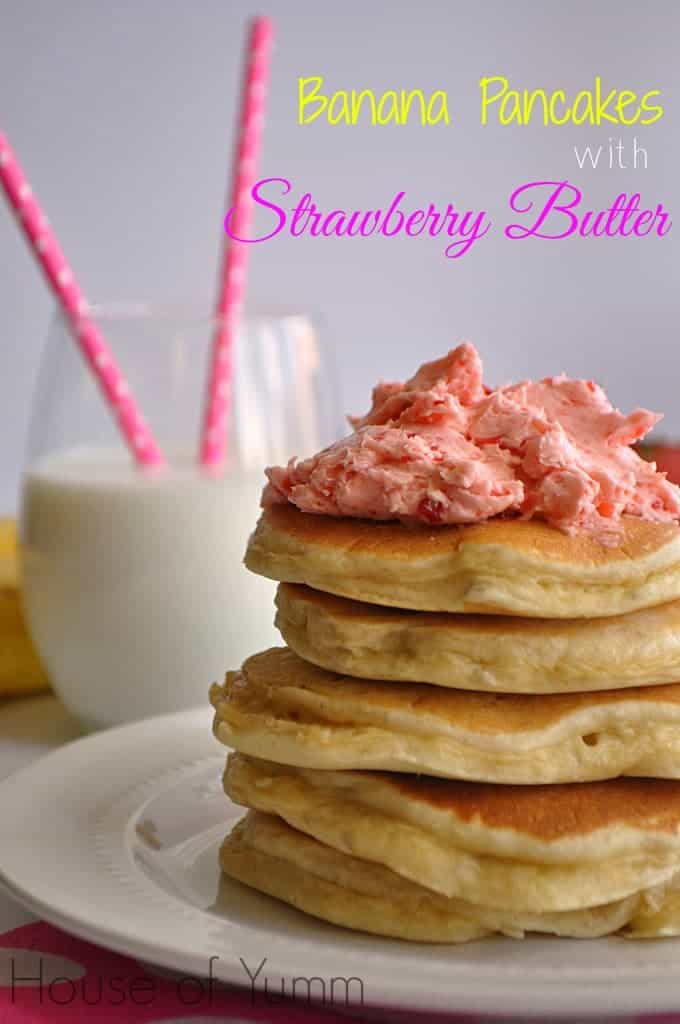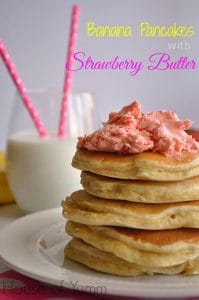 Banana Pancakes with Strawberry Butter
House of Yumm is a participant in the Amazon Services LLC Associates Program, an affiliate advertising program designed to provide a means for us to earn fees by linking to Amazon.com and affiliated sites.