A refreshingly, simple, easily customizable Green Smoothie! Made with kale, orange, pineapple, and coconut milk.  Plus it tastes good!!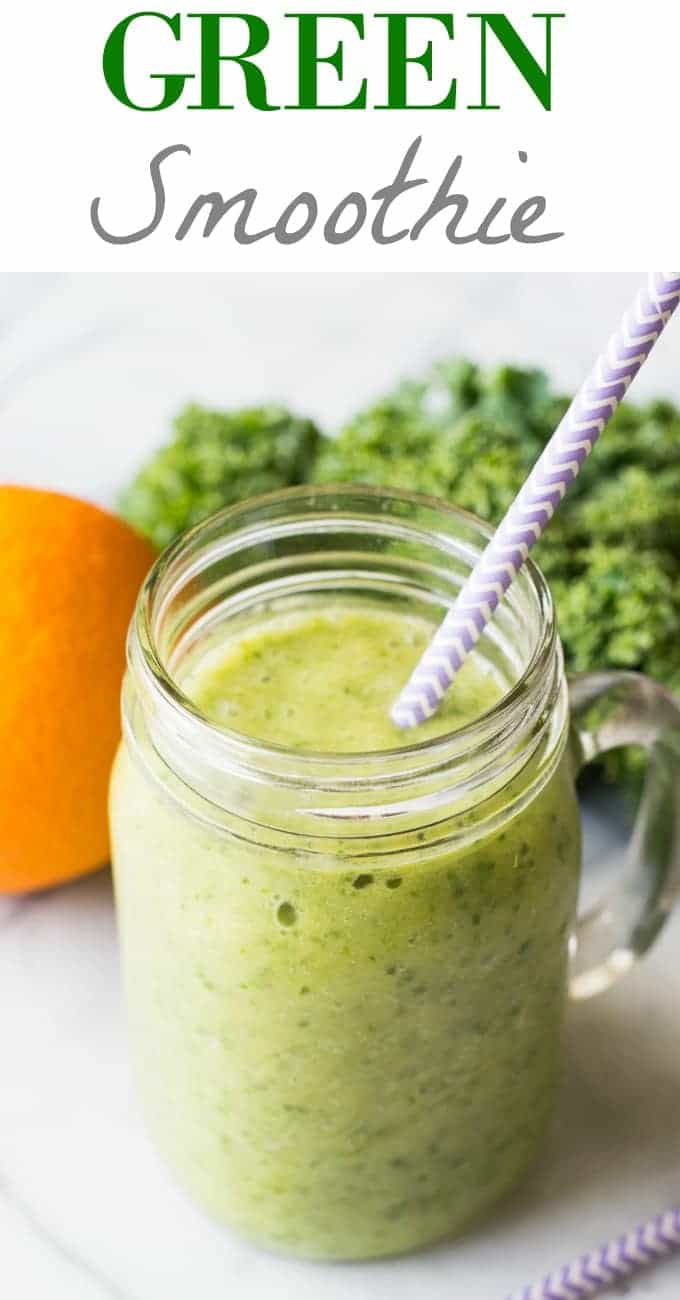 I know, I know.  Another green smoothie?  What is going on in the world.  Or at least here on House of Yumm.  Just hear me out.
Yes, you absolutely need this green smoothie recipe in your life.  How is it different than the other smoothie recipes I've shared?
Well, for one, I've come to the realization that smoothies don't need yogurt.  I used to put yogurt in my smoothies.  And now I don't.  Are they still ultra creamy and delicious?  Yes!! Why did I cut out the yogurt?  Sometimes I just like to cut out unnecessary ingredients.  I can't really say that I cut out dairy, because..well…cheese.  But the fewer the ingredients, the better sometimes.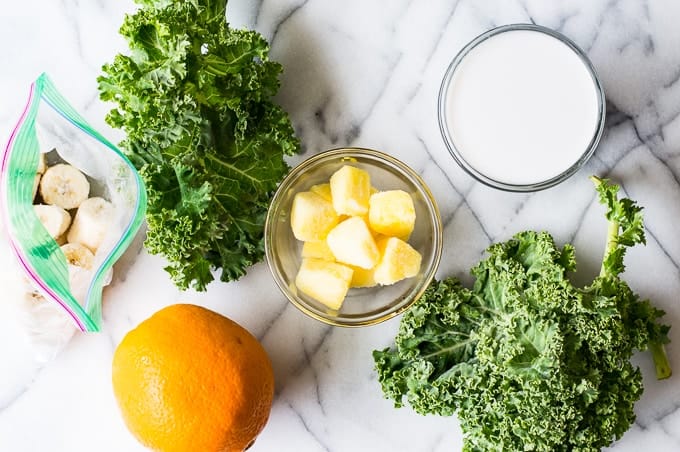 So what exactly is in this smoothie?  Kale.  Are you a fan of kale?  I love it in smoothies!  I admit, I'm not a huge fan of it in salads, it's just so thick.  But I probably make it wrong, I always see people massaging their kale.  I must be doing it wrong.  Shoot, if anyone in the house deserves a massage it's me and my feet.  Not my kale.
But kale in a smoothie?  It absolutely works.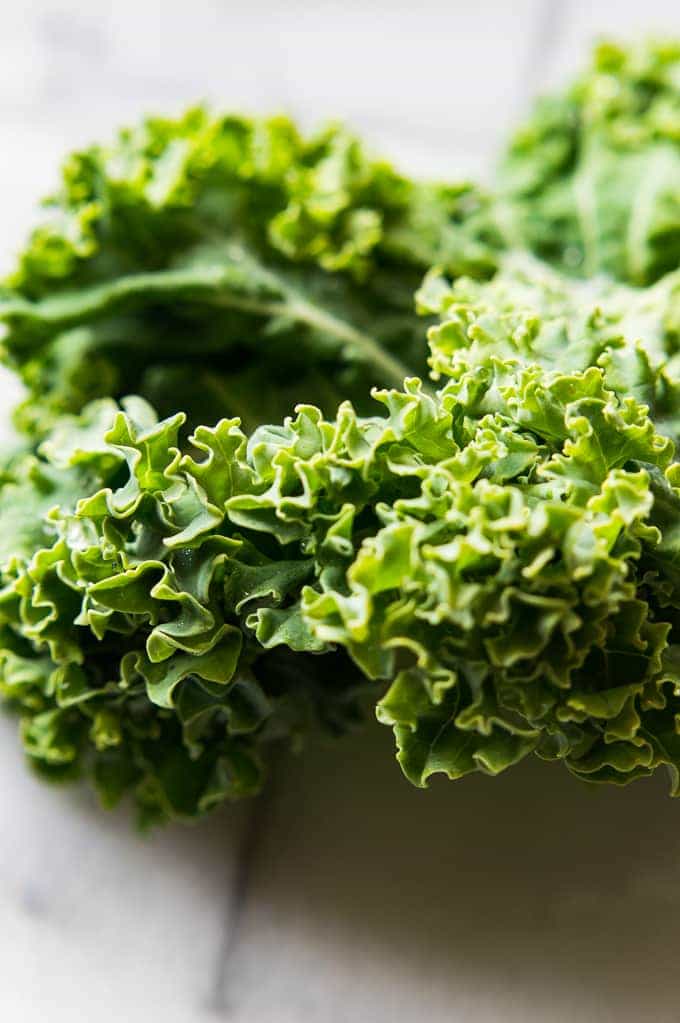 What else is in here?  Coconut milk.  Which can be swapped for almond milk or coconut water if you want.  Or even just water too.
Frozen banana, which is what is going to sweeten the whole thing up and make it creamy.  Which is why we don't need yogurt.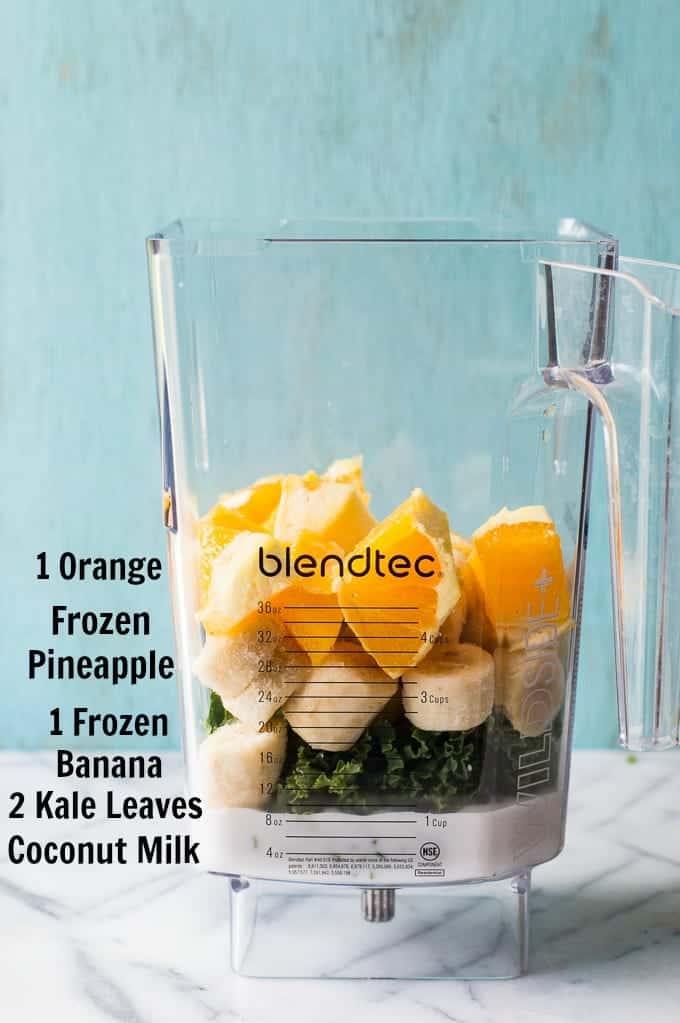 And then my favorites, the orange and pineapple.  This is what makes this smoothie so yumm! This is how I enjoy eating my greens.  Blended up with citrus and pineapple.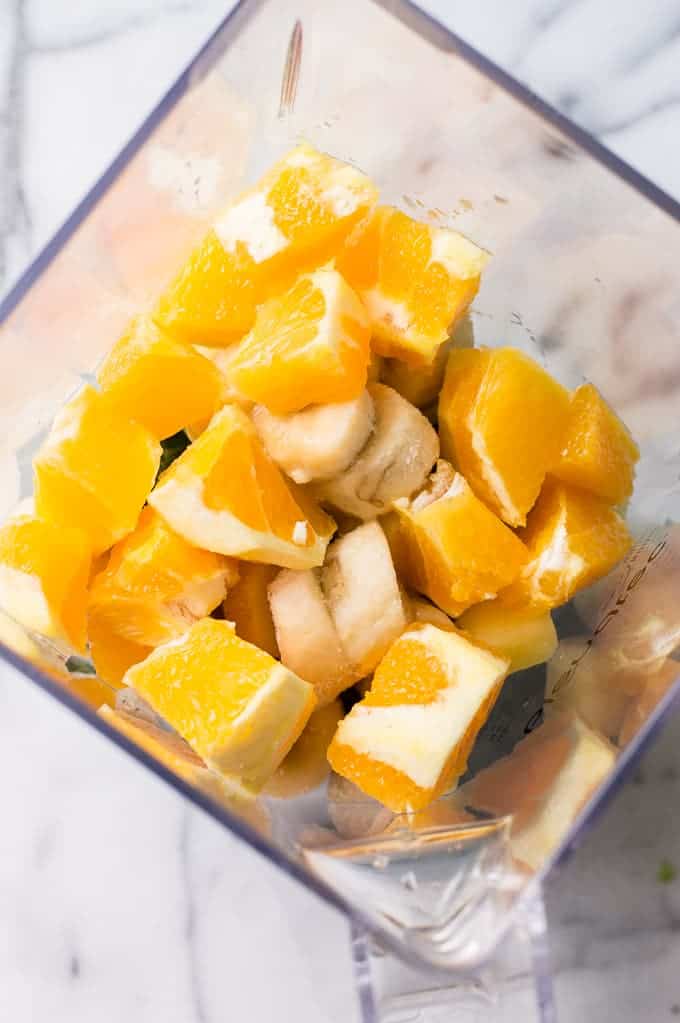 Not a fan of pineapple?  You can use another frozen fruit instead.  Mango, or peach work wonderfully in this smoothie too.
This smoothie recipe is really just a wonderfully simple guideline for a smoothie.  You can change it up and switch things out and it's still going to work and taste really good!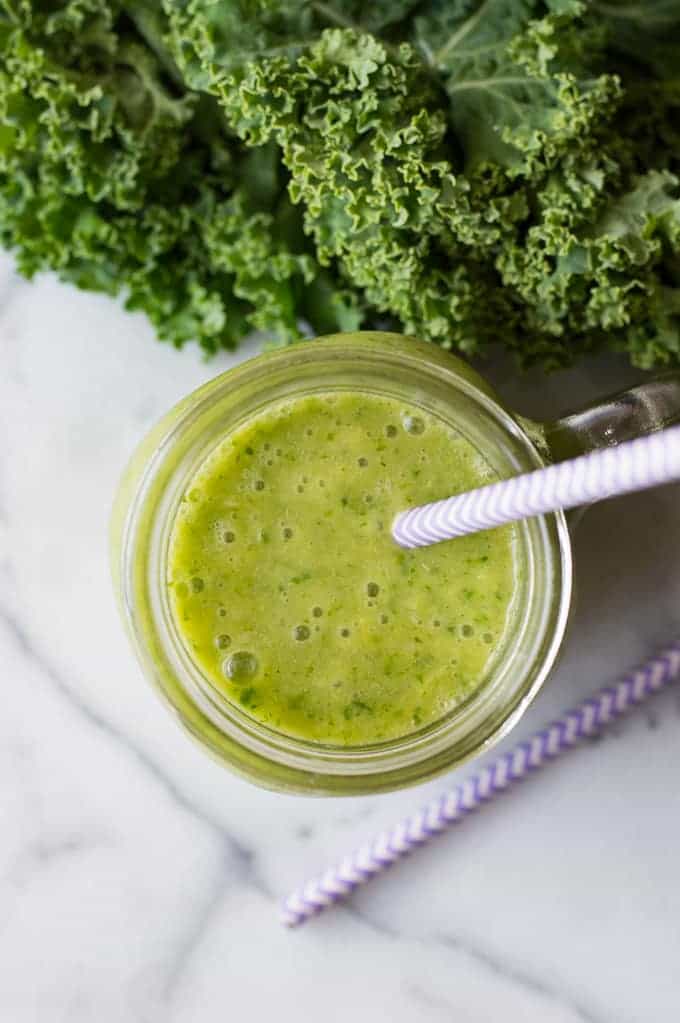 I hope you enjoy the recipe!  You can follow along with me and never miss a recipe by signing up for my newsletter.  Follow me on Instagram and tag #houseofyumm so I can see all the recipes you make ?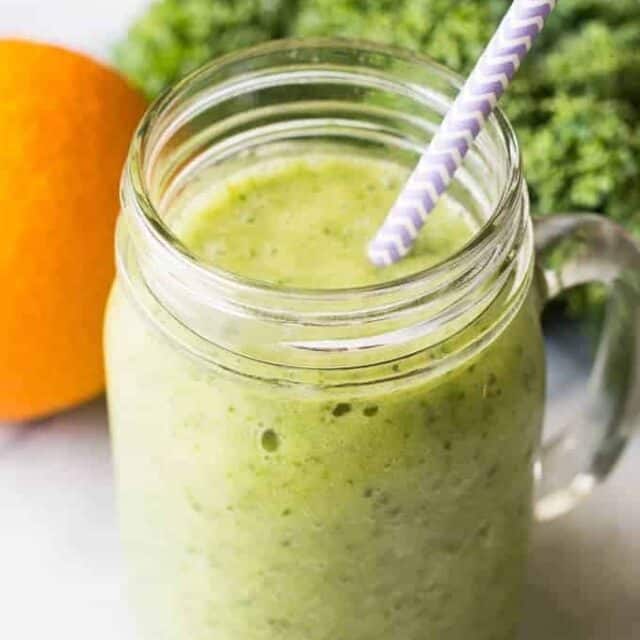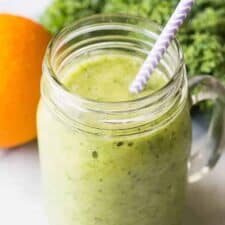 Green Smoothie
A refreshingly, simple, easily customizable Green Smoothie! Made with spinach, orange, pineapple, and coconut milk. Plus it tastes good!!
Ingredients
1 cup coconut milk
2 baby spinach, or kale leaves
1 orange, peeled, sliced
1 banana, frozen, sliced
1/2 cup pineapple, frozen
Instructions
Add all ingredients into a blender, blend until smooth. Pour into a glass and enjoy!
Nutrition
Calories: 327kcal, Carbohydrates: 30g, Protein: 4g, Fat: 24g, Saturated Fat: 21g, Sodium: 16mg, Potassium: 623mg, Fiber: 4g, Sugar: 17g, Vitamin A: 279IU, Vitamin C: 61mg, Calcium: 52mg, Iron: 4mg
**This post may contain affiliate links, but I only recommend products that I actually use and <3. Thanks for supporting House of Yumm!
House of Yumm is a participant in the Amazon Services LLC Associates Program, an affiliate advertising program designed to provide a means for us to earn fees by linking to Amazon.com and affiliated sites.