Best chocolate cookie ever! Thick, chewy, and bursting with chocolate.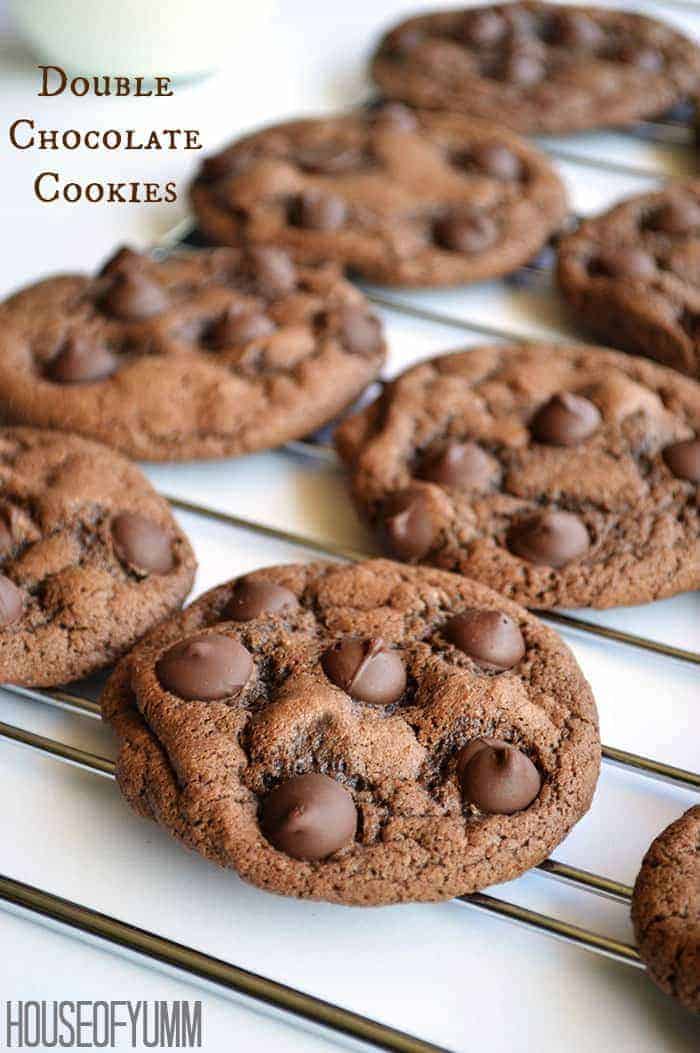 These cookies are the BEST chocolate cookies ever.  And I'm not just saying that.  Trust me..and my pants..when I tell you I made and tested probably close to 10 or more different recipes before making that determination.  These chocolate cookies are soft, chewy, thick, and bursting with chocolatey goodness.  These are Double Chocolate Cookies due to the addition of some delightful dark chocolate chips.  I read somewhere that dark chocolate is good for you.  Soooo..that means I'm still on track with my resolutions to eat healthy!  Score!  Sidenote: Don't burst my bubble by telling me these aren't as healthy as a salad.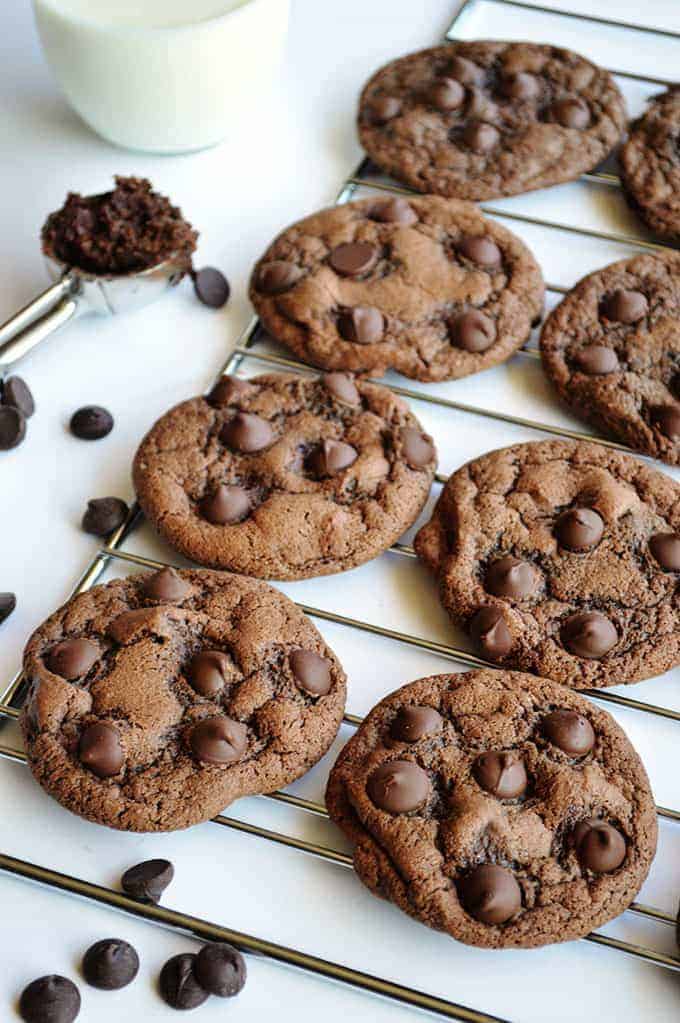 Let's talk about this recipe for a moment.  I'm going to share with you what I've learned about what I like to refer to as 'cookie science'.   We start with some room temperature butter.  Super important.  If you're like me and sometimes don't exactly plan ahead and have butter sitting out at the moment that you want to make cookies, you can heat it up in the microwave for about 10-15 seconds.  But be careful not to do it too long!  We don't want it melted.  Just to where our finger will leave a slight indent in the butter.  If it's too soft then our cookies will end up flat and that's no fun.  We want to start by just beating the butter for a few seconds.  Add in the sugar and mix.  Then we add in the eggs, which should be at room temperature also, and mix until completely combined.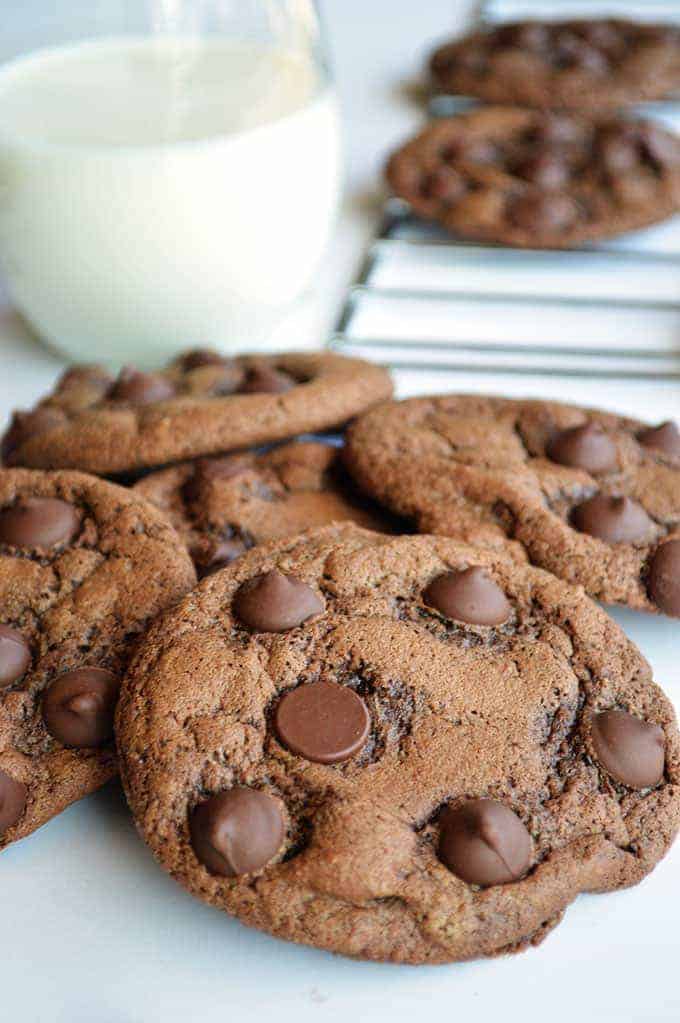 Add together the dry ingredients minus the cocoa powder in a separate bowl.  Stir to mix them completely  and slowly add the dry ingredients to the mixer.  Mix with low speed until completely combined.  Then we can add the cocoa powder.  Again, add to the mixer and mix over low speed until completely combined.   You may need to stop and scrape the sides of the bowl to make sure all the dough is being mixed with the cocoa powder.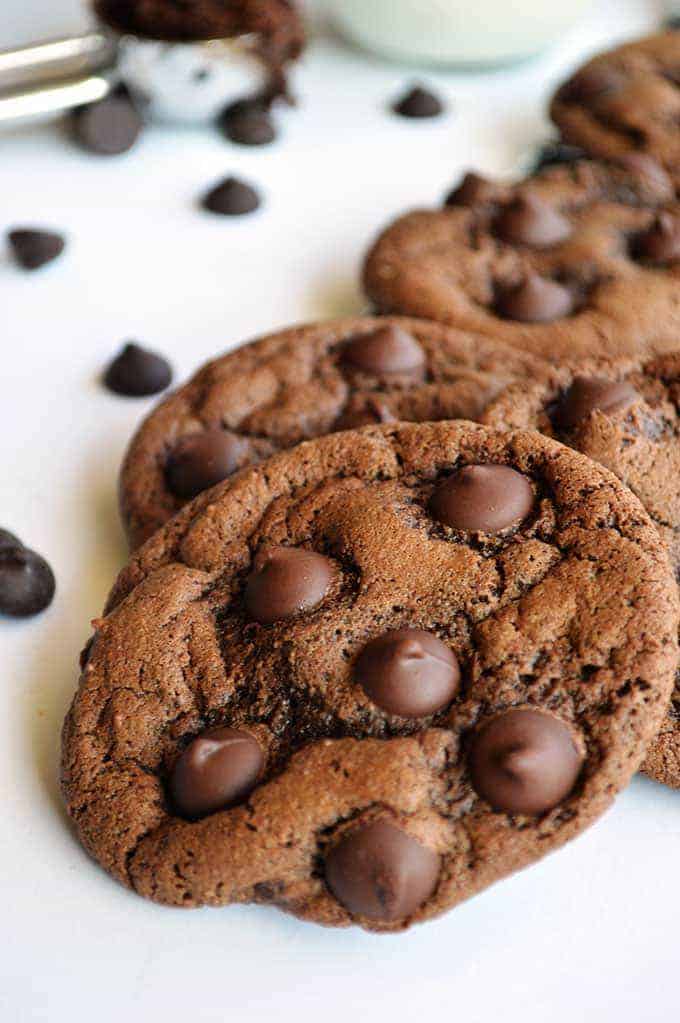 Add some of the chocolate chips into the dough and fold in, really you can use as many as you would like.  Just set some aside so you can press them into the top of the cookie at the end before baking to make them look pretty!  Scoop the dough onto the cookie sheet, I find that forming it into a slightly taller ball makes the cookies not spread as much during baking and helps them keep a good shape.  Bake for about 11 minutes and they will turn out beautifully!!  I am in love with these cookies and I know if you are a fan of chewy cookies these will quickly become your new favorite as well!
 I hope you enjoy the recipe and will follow along on my cooking adventures:
FACEBOOK | PINTEREST | GOOGLE+ | TWITTER | INSTAGRAM | BLOGLOVIN
Print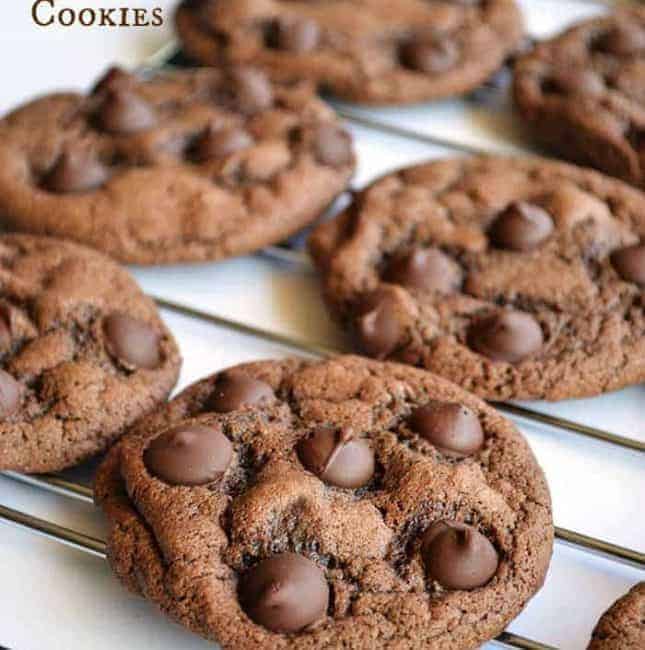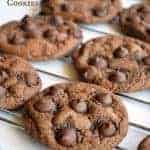 Chocolate Cookies
Author:

Prep Time:

5 minutes

Cook Time:

11 minutes

Total Time:

16 minutes

Yield:

12

1

x
---
Scale
Ingredients
1/2

stick (1/4 cup) of butter (room temperature)

1 cup

sugar

2

eggs

1 teaspoon

s vanilla

1 cup

flour

1/2 teaspoon

baking soda

1/2 teaspoon

salt

1/3 cup

of unsweetened cocoa powder

1/2 cup

dark chocolate chips
---
Instructions
Preheat oven to 350 degrees.
Add the butter to the mixer bowl and beat over low speed for a few seconds.
Add the sugar and mix until butter and sugar are slightly crumbly. Add in the eggs and vanilla, beat over medium speed until completely combined together.
In a medium size bowl mix together the flour, baking soda, and salt. Stir together until combined. Add dry ingredients slowly into the mixing bowl and mix with low speed until fully combined. Add in the cocoa powder and mix over low speed until fully combined, scrape sides of bowl with rubber spatula as needed. Will be a thick dough. Add in 1/4 cup of the dark chocolate chips.
Using a spoon scoop a 1 inch ball of dough and place onto a lined or greased cookie sheet. Top with remaining chocolate chips as desired.
Bake for 10-11 minutes. Remove from oven and allow to cool for about 5 minutes then remove from the cookie sheet and place onto a cooling rack to continue cooling.
Enjoy!
---
More Chocolate Treats for You to Enjoy: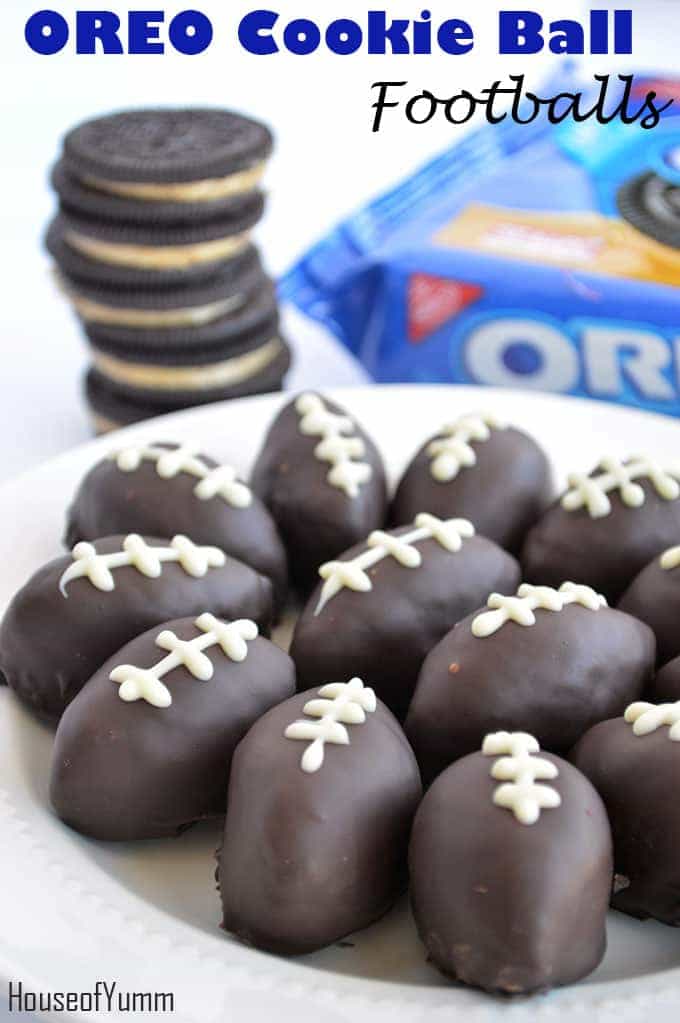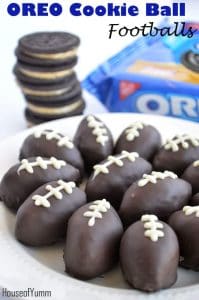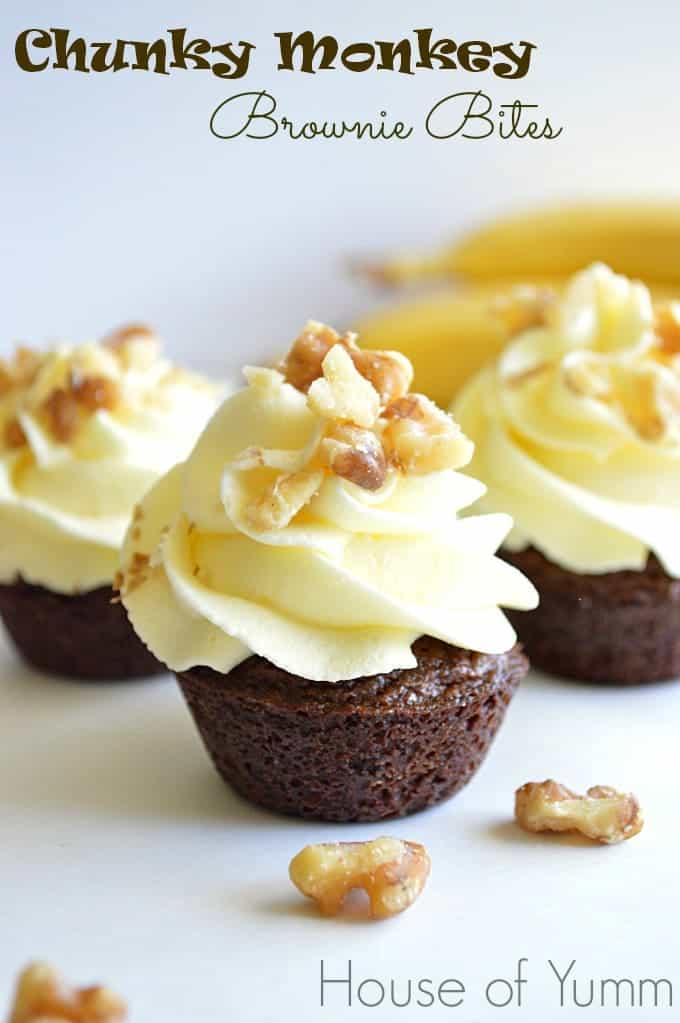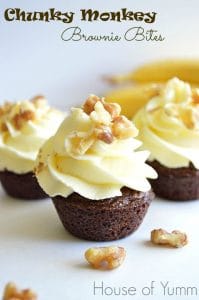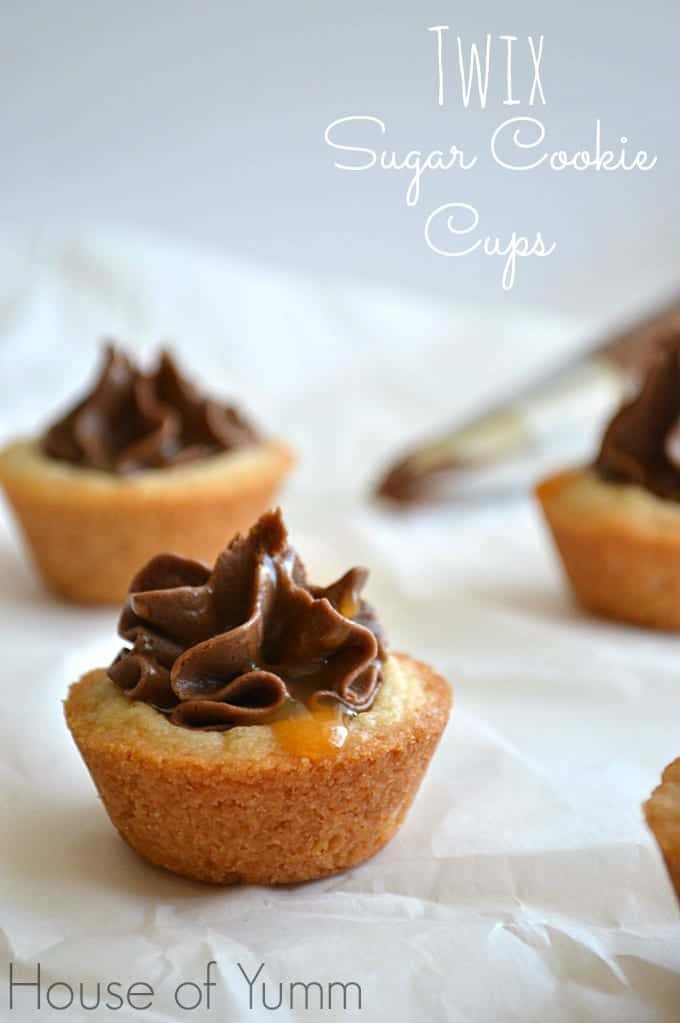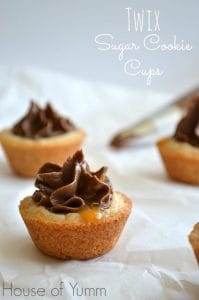 SaveSave
5