Coconut Cupcakes
Fluffy white coconut flavored cupcake with a creamy coconut filling and topped with coconut frosting!  This is a coconut lover's dream!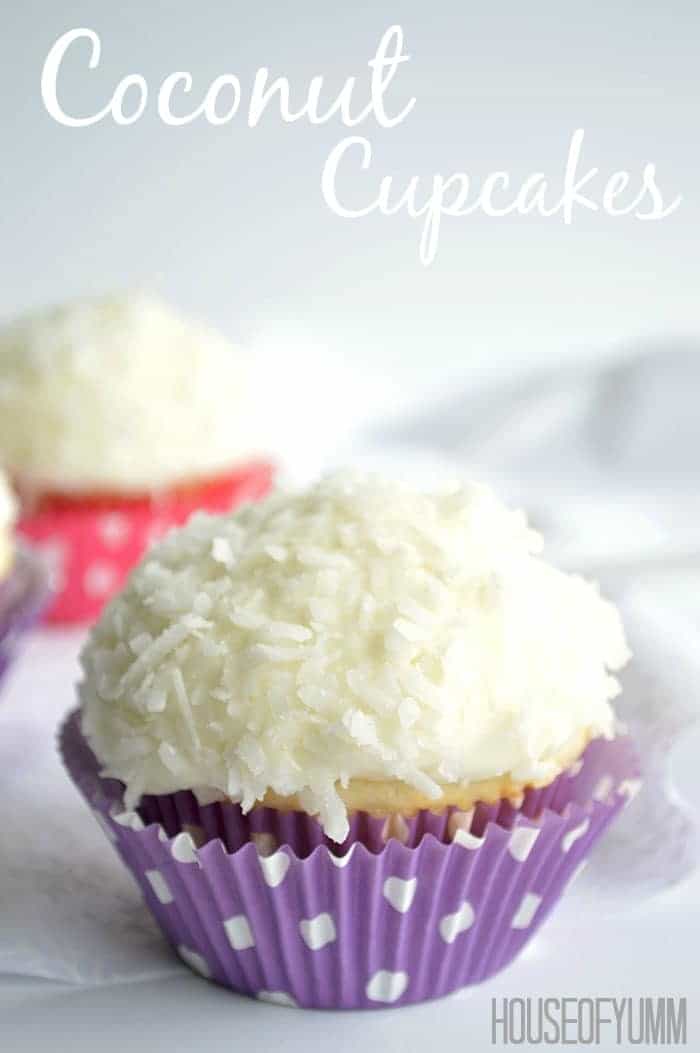 These Coconut Cupcakes are loaded with coconut flavor.  From the coconut flavored cake, to the creamy coconut filling, the coconut frosting on top and of course extra coconut shavings to finish!  These coconut cupcakes are perfect to celebrate warmer temperatures, Easter, or any day of the week.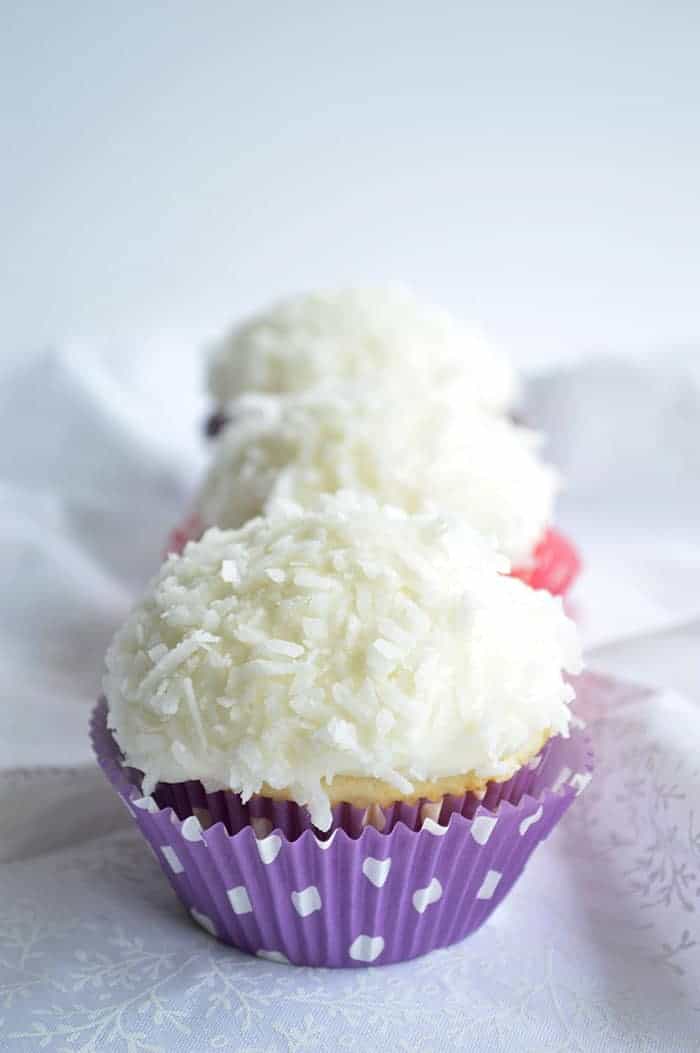 I made these cupcakes with a doctored up cake mix of course.  I love cake mixes.  So easy to change up.  I used coconut milk in these ones to make the cake flavored and it turned out so fluffy I want to die!!!   Not literally of course.. 10 points to whoever can name that movie reference!  If you're wanting to use my Perfect Vanilla Cupcake recipe instead of a cake mix you can definitely do that too!  Just add the coconut extract instead of vanilla.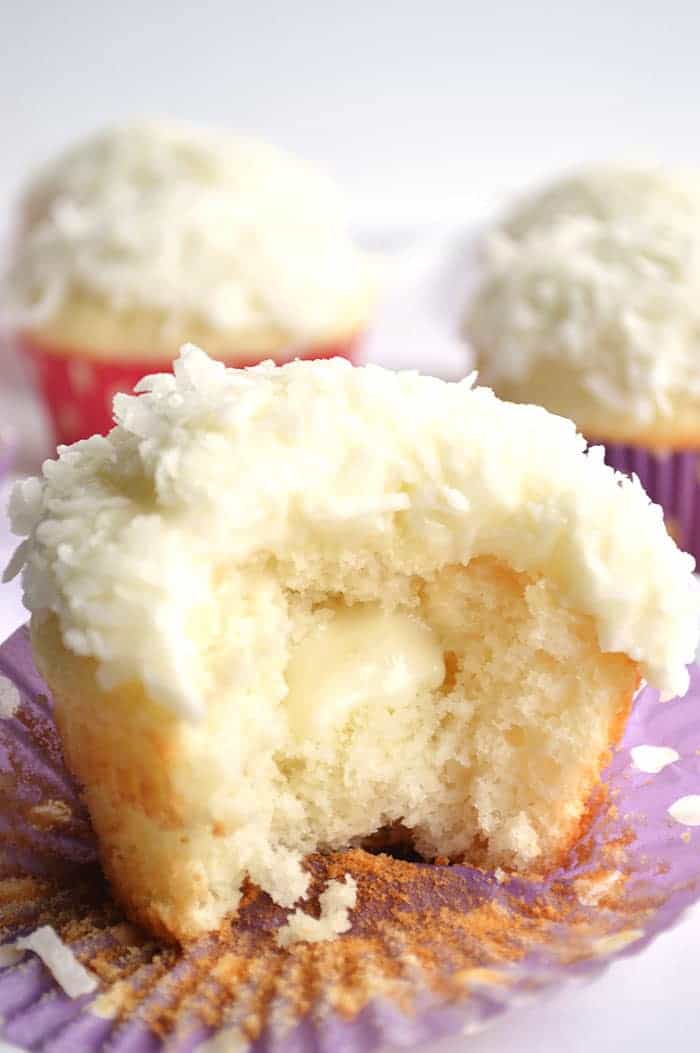 Of course, in true House of Yumm cupcake fashion, there is a filling in these cupcakes.  The flavor of which reminds me of the almond joy filling.  And now all is right in my world.
Make sure you stop over at my friend Brianne's site, Cupcakes & Kale Chips to snag the recipe!
I hope you enjoy the recipe!  You can follow along with me and never miss a recipe by signing up for my newsletter.  Follow me on Instagram and tag #houseofyumm so I can see all the HOY recipes you make.  And  if you want to follow along in my everyday life on snapchat (username: houseofyumm) 💜
Check out all the Tips & Tricks for the Perfect Cupcake here! 
 If You Love Cupcakes Check Out These Recipes Too: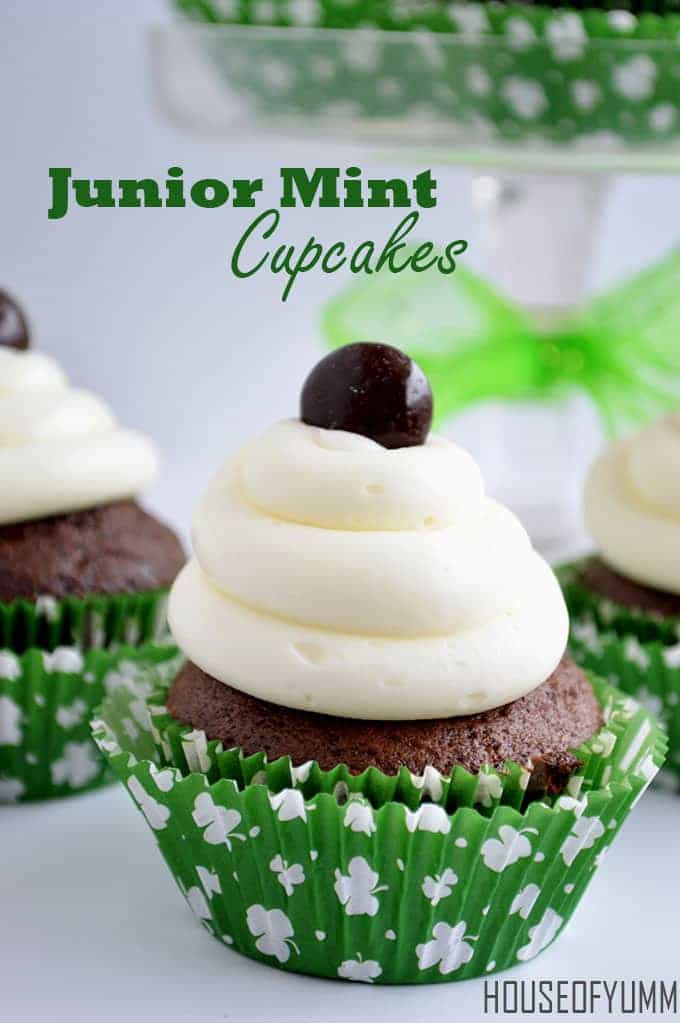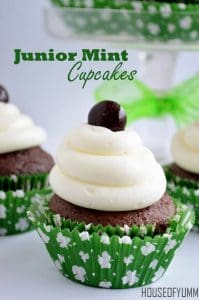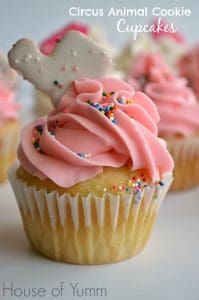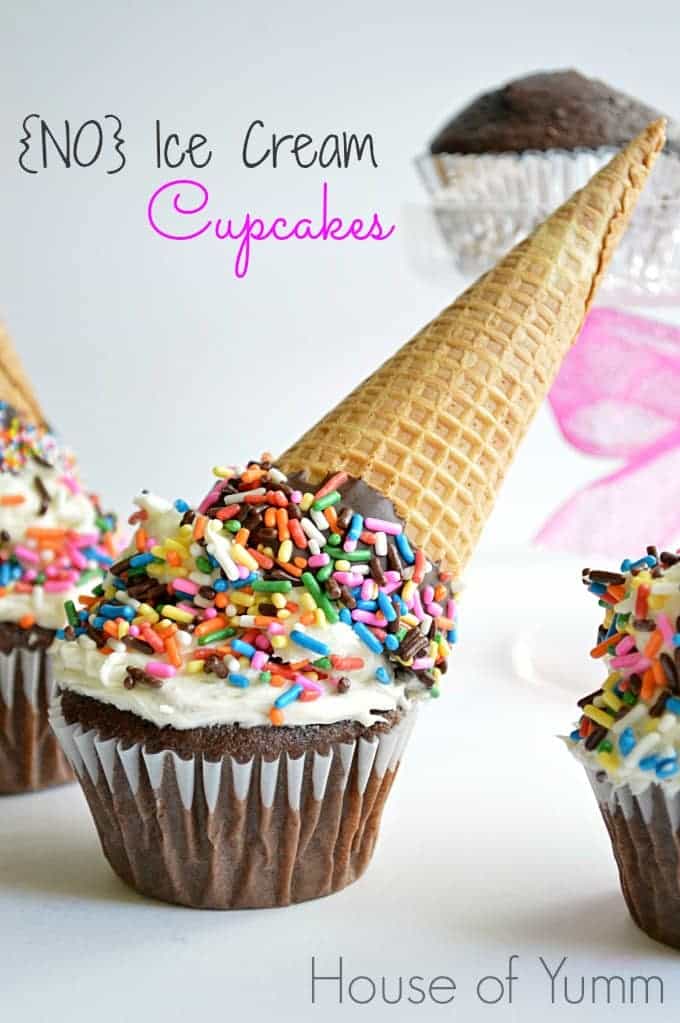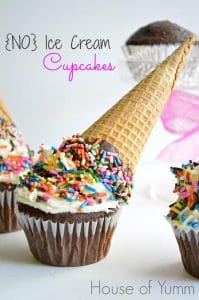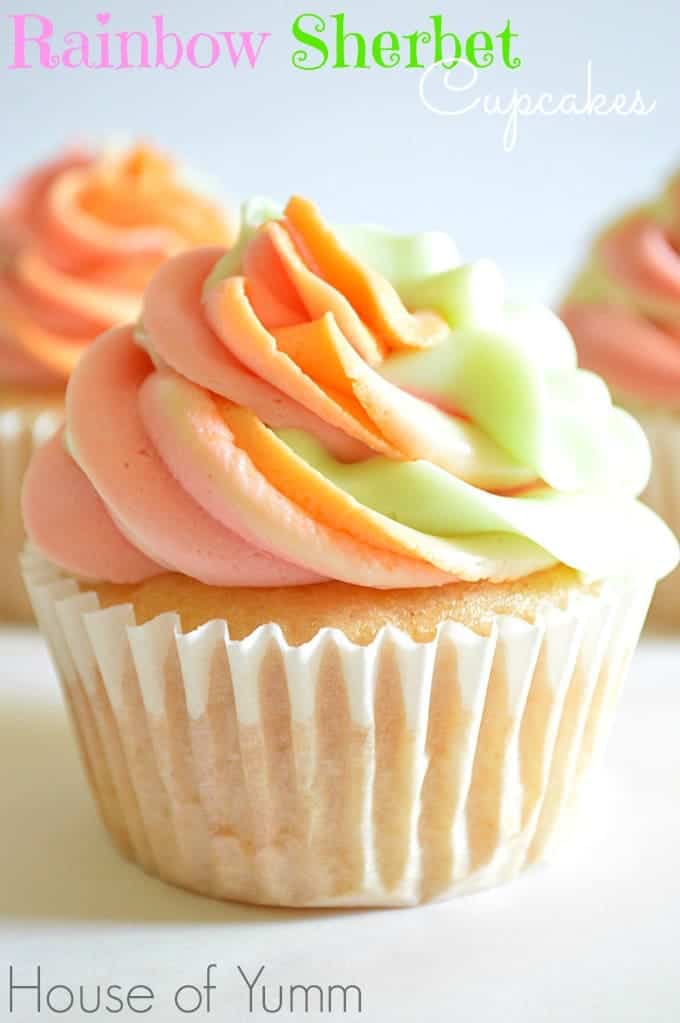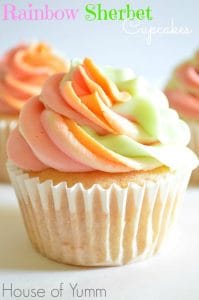 House of Yumm is a participant in the Amazon Services LLC Associates Program, an affiliate advertising program designed to provide a means for us to earn fees by linking to Amazon.com and affiliated sites.