Chunky Monkey Brownie Bites
 These Chunky Monkey Brownie Bites are topped with an easy to make banana mousse and crushed up walnuts.  Such a fun and easy treat that is sure to disappear just as quick as you can make them!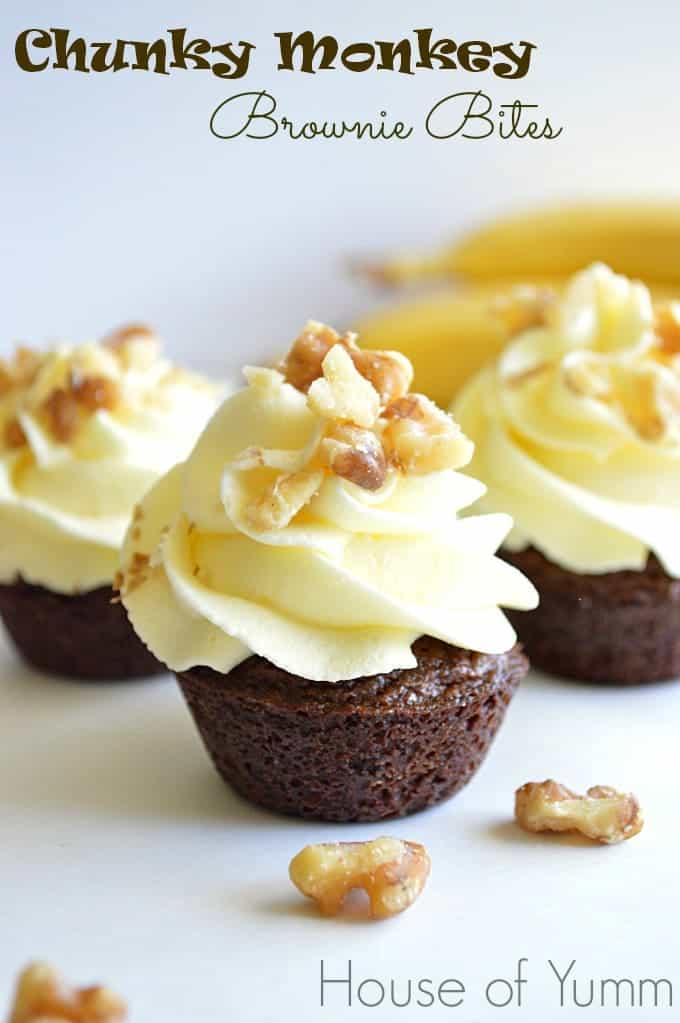 I may or may not be addicted to my mini muffin tin.  Hello my name is Serene, and I'm addicted to bite size desserts.  At least this time they aren't cookie cups!  They are brownie bites.  That's my one and only defense on this recipe.
I made this banana mousse with other intentions…coming soon!!…in the meantime, I had some left over mousse, so of course I couldn't let that go to waste!  Hence, Chunky Monkey Brownie Bites!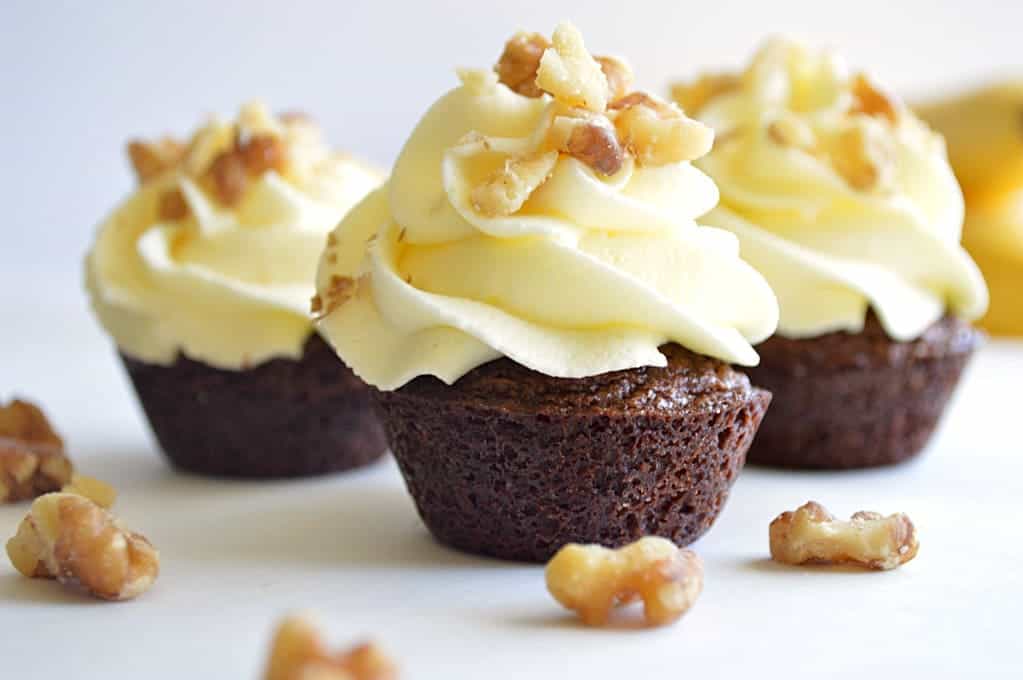 How super cute are these?  I love anything banana flavored, and of course I am a huge fan of ice cream, I think we can all see where I'm going with this.  Anyway, that favorite ice cream of mine was a definite inspiration for these little bites of banana heaven.
The mousse is super easy to make.  Three ingredients, and mix.  That's really all there is to it.  And it tastes just like banana pudding.  D-to-the-licious.  That's right.  I just said that.
The brownie bites are made with a brownie mix, and just baked in the mini muffin tin.  I prepared them the way that the mix instructed.  Just keep in mind when baking them that they won't need to bake as long as if they were in a pan.  I baked mine for 15 minutes.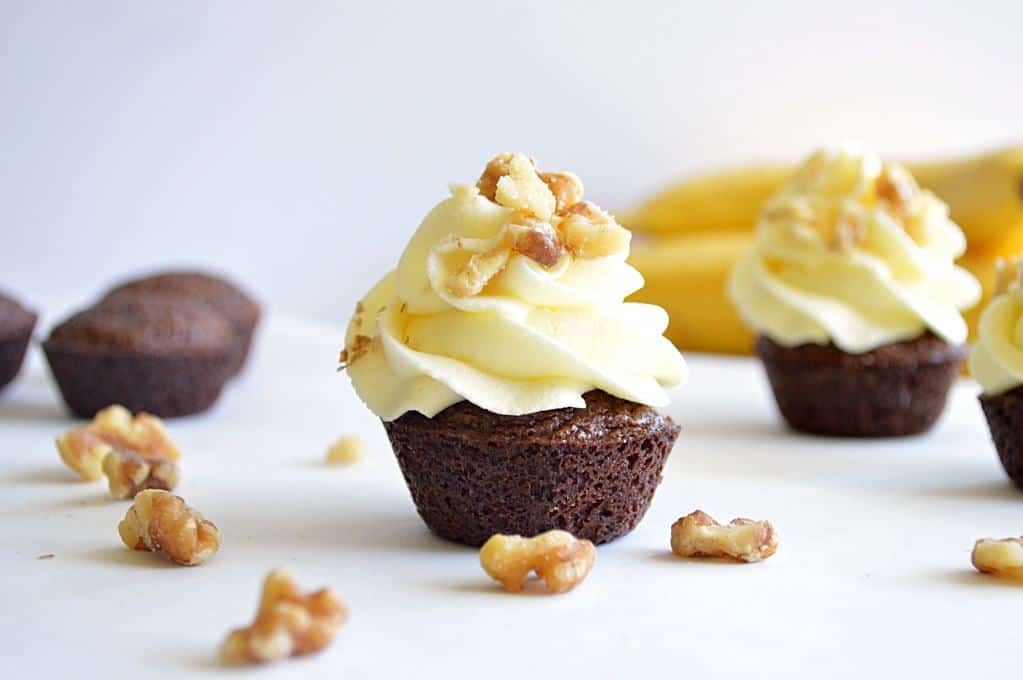 Print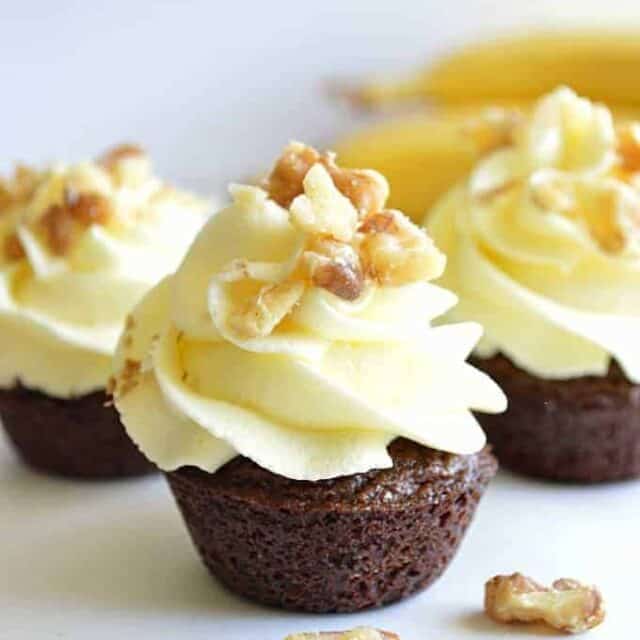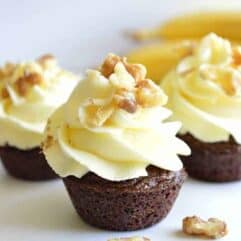 Chunky Monkey Brownie Bites
---
Author:
Prep Time: 10 minutes
Cook Time: 15 minutes
Total Time: 25 minutes
Yield: 12 1x
Scale
Ingredients
1 box brownie mix, plus required ingredients
1 3.4 ounce box of instant banana pudding
1 16 ounce carton heavy whipping cream
1/4 cup powdered sugar
1/2 cup of crushed walnuts
---
Instructions
Preheat oven too 350.
Prepare the brownie mix as directed on the package. Pour into mini muffin tin. Bake for 15 minutes or until baked through. Check with a toothpick if needed. Allow to cool in the pan for 5 minutes and then remove to a wire rack to continue cooling.
Pour heavy whipping cream into mixing bowl and mix, starting on low speed, then as it gets thicker, increase the speed until it is almost the consistency of whipped cream. Add in the instant pudding and the powdered sugar. Continue to mix on high speed until fully combined and the mousse is the consistency of a thick whipped cream.
Add the banana mousse to a piping bag and pipe onto the cooled brownie bites. Top with the crushed walnuts.
Serve immediately or store in the refrigerator. Can be kept in the refrigerator in a sealed container for 2 days.,
---
Don't miss these bite sized treats!!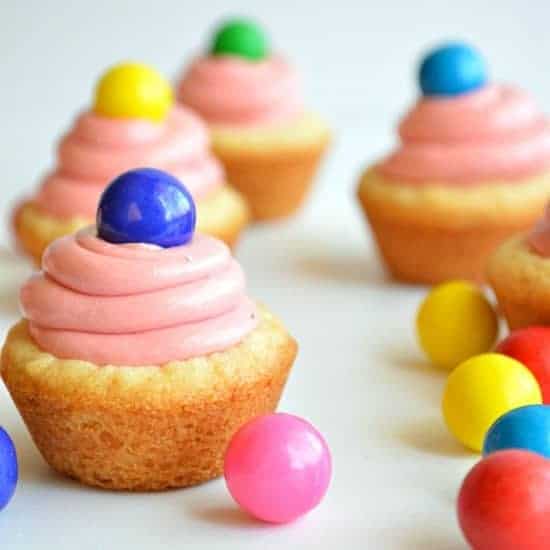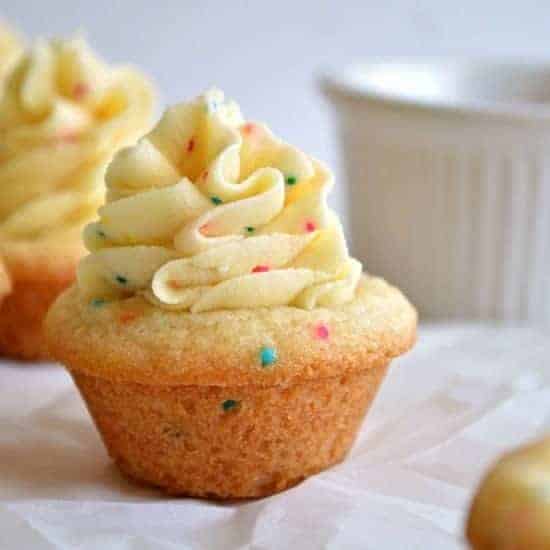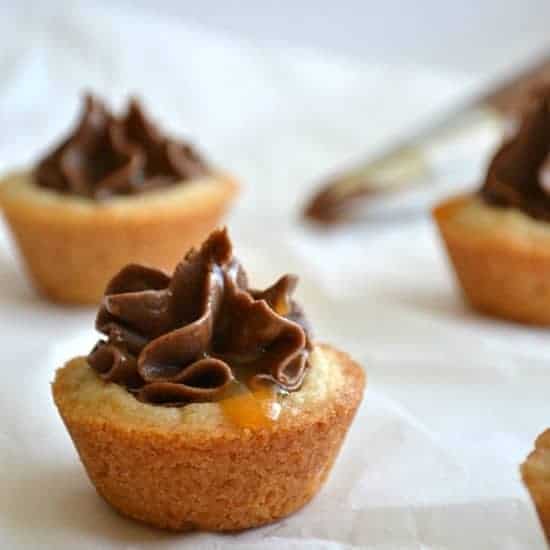 House of Yumm is a participant in the Amazon Services LLC Associates Program, an affiliate advertising program designed to provide a means for us to earn fees by linking to Amazon.com and affiliated sites.