Dairy Free Buckeye Mousse! (Chocolate Peanut Butter Mousse)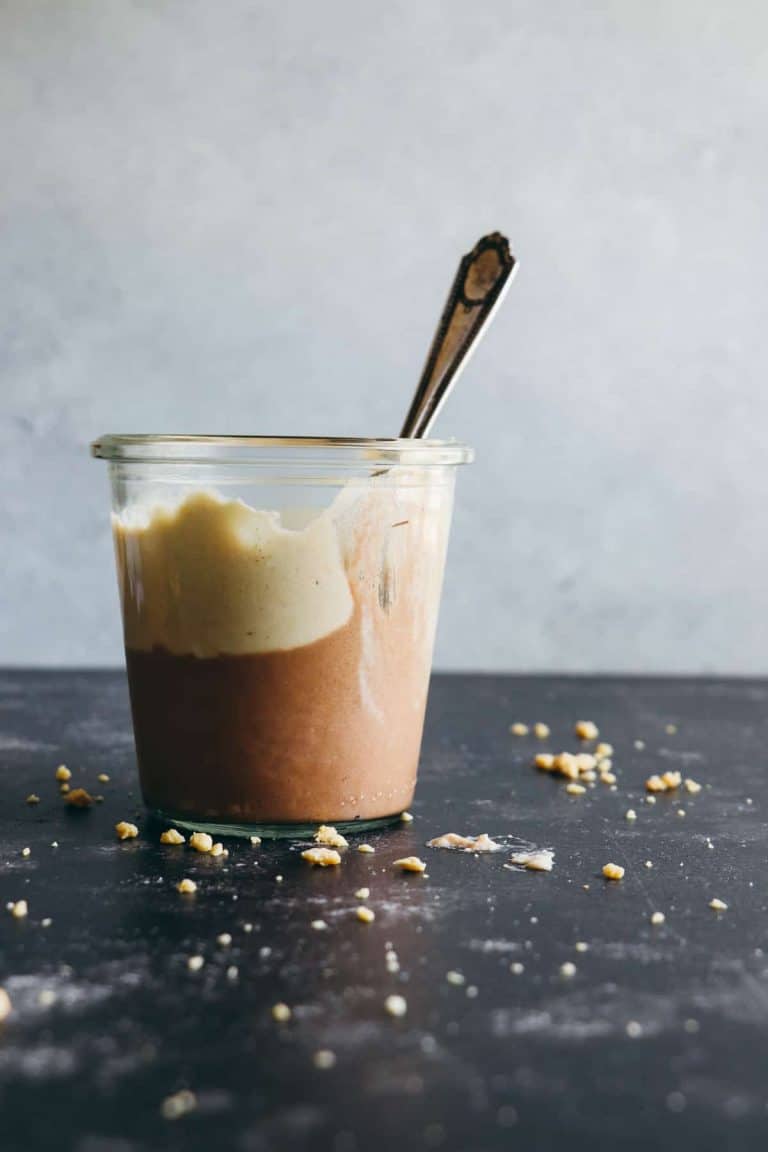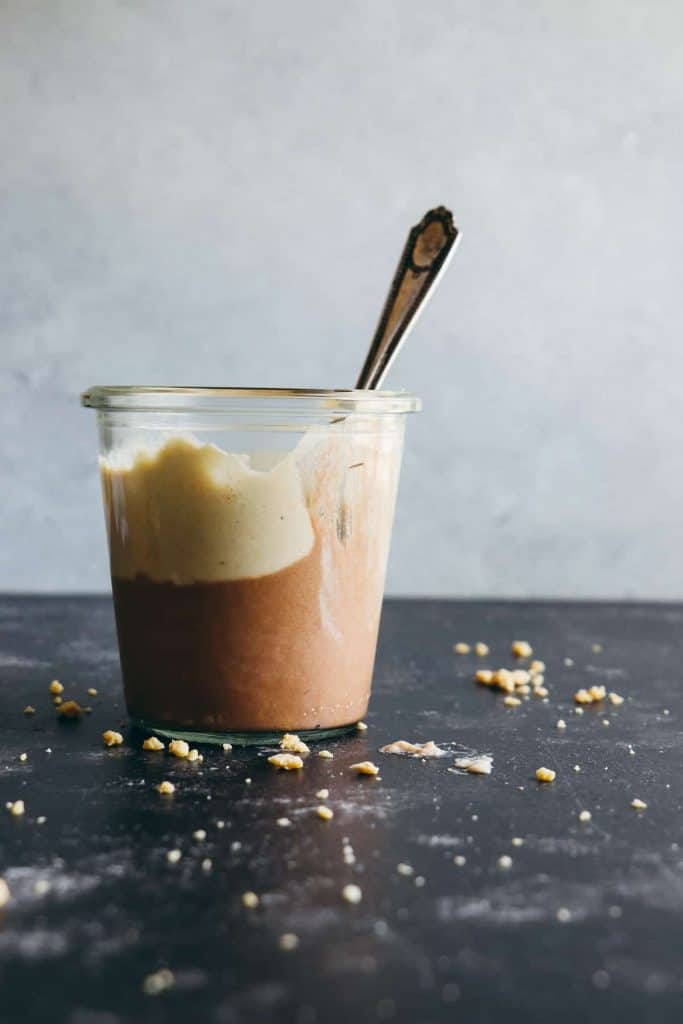 Welcome to the wonderful world of dairy free mousse. This chocolate peanut butter mousse is made with coconut milk. And I hope you have a minute, because we need to talk.
Coconut whipped cream. Have you made this before? If you have then I wish you had been here in my kitchen last week. I could have used some help. Apparently not all coconut milk is created equal. And Google did nothing to help me. A serious problem.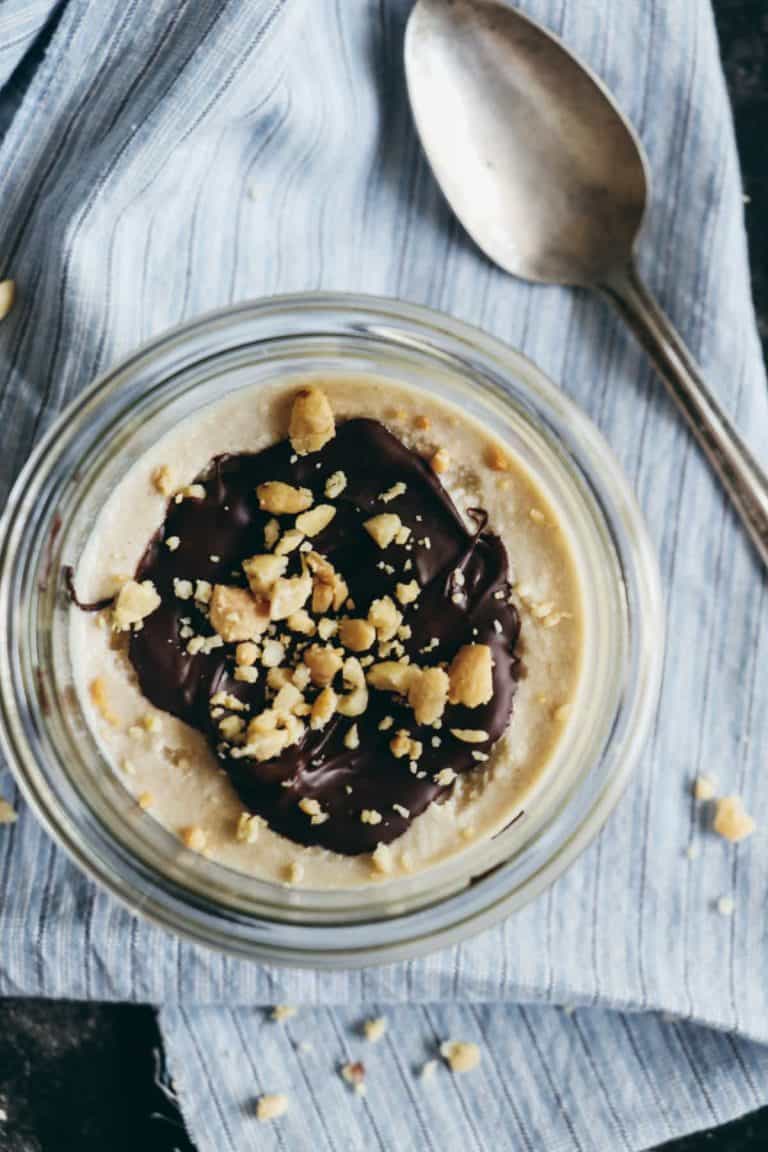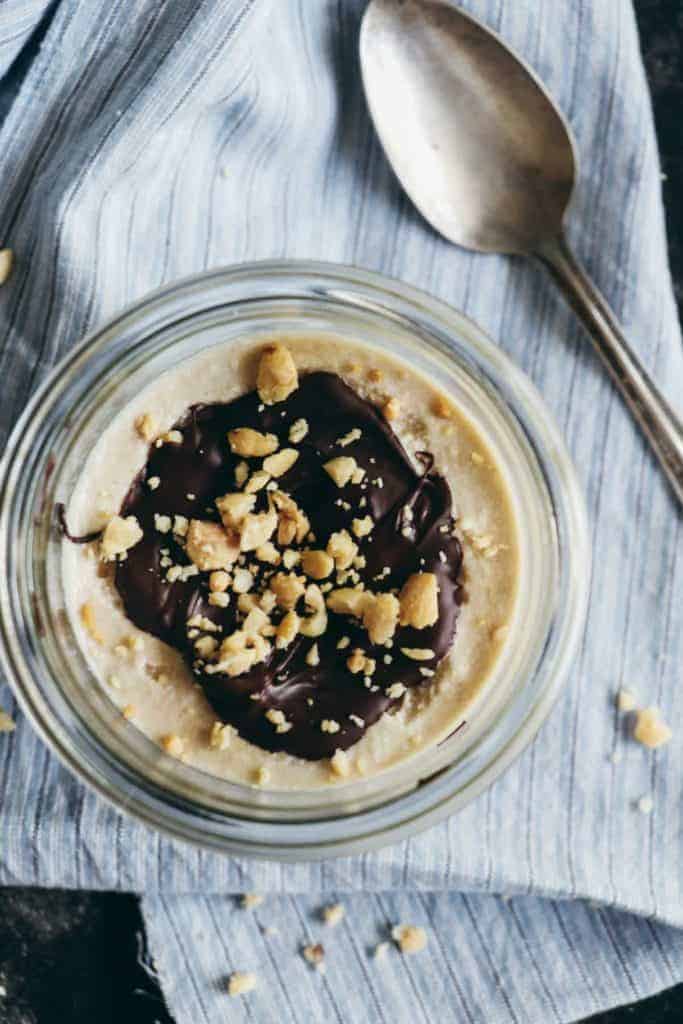 What we want to happen to make coconut whipped cream is to have our coconut milk separate when placed in the fridge, leaving us thick cream on the top and liquid below. To do this it needs to basically be just coconut milk and water in the can. So why do some brands not work? Due to other things being added to the cans which can prevent the separation. Also apparently sometimes air can get into the cans which prevents separation. And did I forget to mention that sometimes just the percentage of fat in the can could be off and prevent separation? Is your head spinning yet?
I went through several brands trying to find the best ones to make coconut whipped cream with. Because that's the base of this mousse. Which by the way, did I just completely miss the boat with the whole coconut milk thing? Should I be trying out aquafaba in this recipe? I just don't know how I feel about chickpea juice yet..I suppose I should try it.
Brands that work to make Coconut Whipped Cream:
Thai Kitchens, did not separate at all for me. I tried about 3 cans none of them worked.
Golden Star I had about a 50% rate. One can worked for me, while another one didn't.
365 Everyday Value didn't separate.
Native Forest. Winner!! Worked every time! I found this brand available at Whole Foods, and you can also purchase it on Amazon if needed.
What did I do with my failed coconut milk?? I made a lot of Chicken Curry Meatballs.
Thankfully this Chocolate Peanut Butter Mousse is completely worth it! Light and fluffy. Perfectly sweetened. And loaded with chocolate and peanut butter flavors.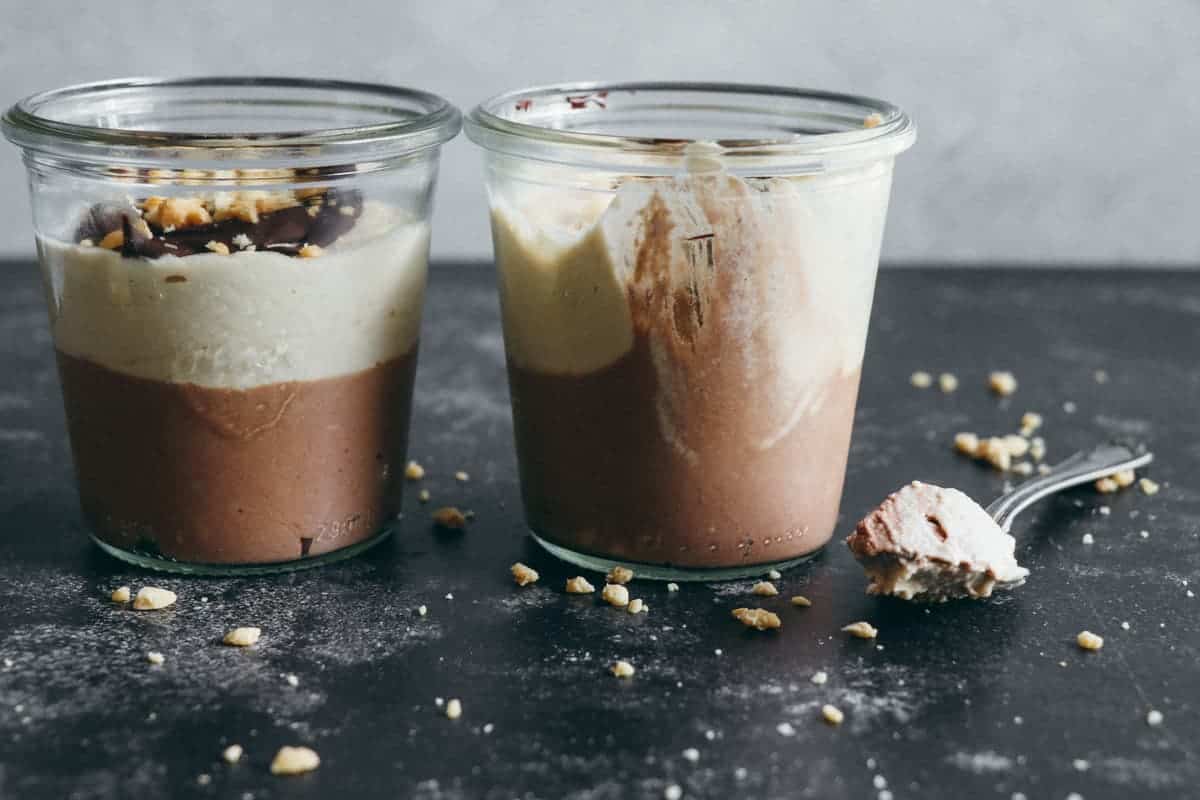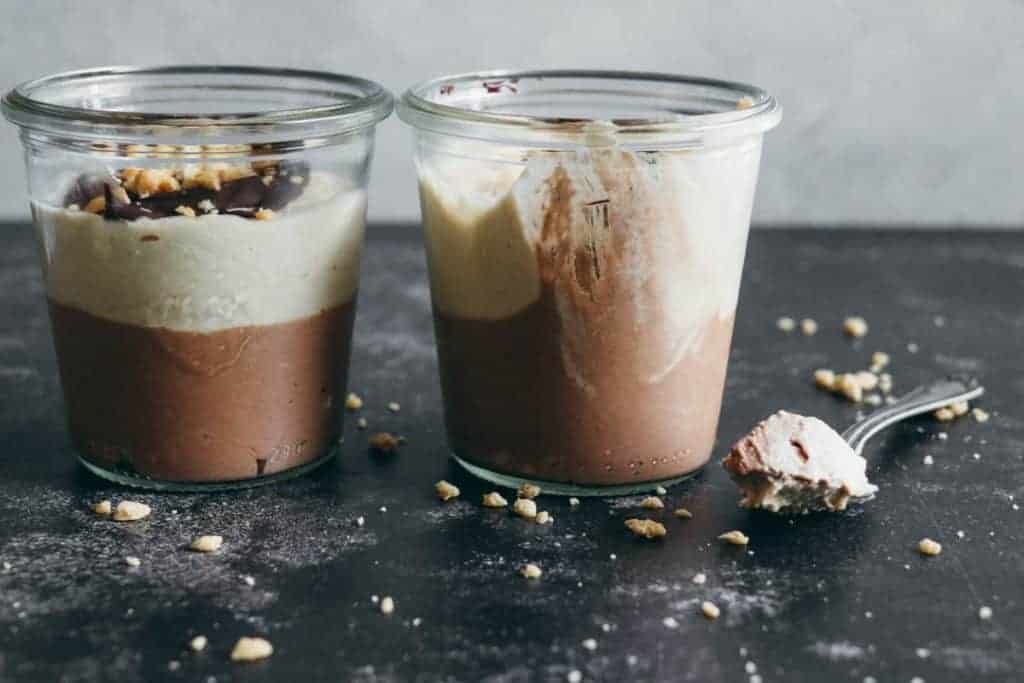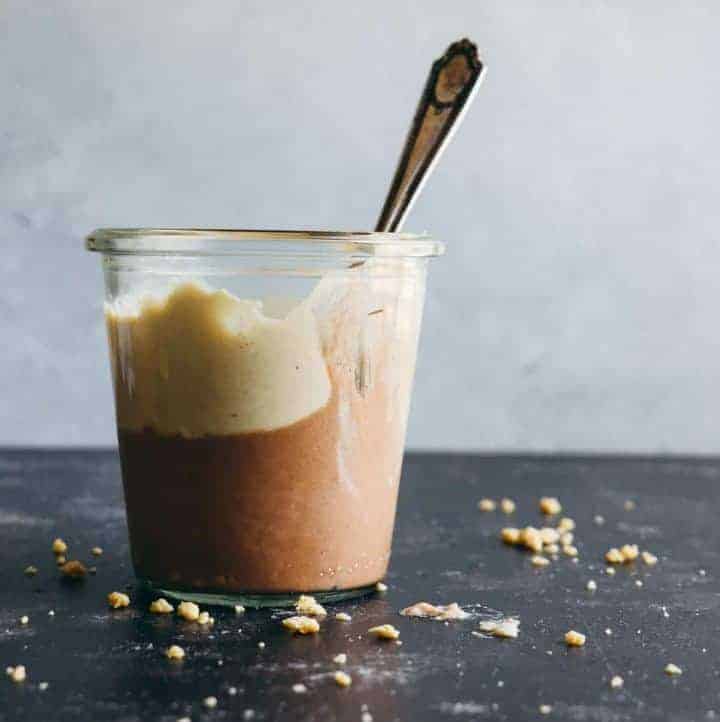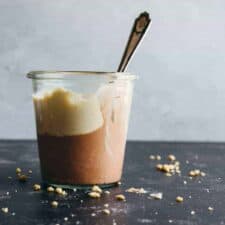 Dairy Free Buckeye Mousse! (Chocolate Peanut Butter Mousse)
Buckeye Mousse. This light and fluffy dairy free mousse is layered with chocolate and peanut butter flavors!
Ingredients
2 (14 ounce oz cans) coconut milk, Native Forest brand recommended..read post above for more details!
2 tbsp agave nectar
1½ tbsp cocoa powder
2-3 tbsp natural creamy peanut butter
Instructions
Chill the cans of coconut milk in the refrigerator overnight.

Once the coconut milk is chilled and separated, scoop the stiff cream out of the top of the can and leave behind the liquid.  Spoon the cream into a small mixing bowl, beat with a mixer for several minutes to ensure smooth and creamy consistency. (I had one can that the cream had hardened so much on the very top that I had to warm it slightly in the microwave to get it to loosen.)

Add in the agave nectar and stir to combine. Divide the cream into 2 equal portions.

In one bowl add the cocoa powder and in the other bowl add the peanut butter.

Stir to combine. Spoon half the chocolate into the bottom of two jars. Top with the peanut butter mousse. Cover and chill in fridge for about 2 hours prior to serving.
Notes
I topped mine with a drizzle of dark chocolate and sprinkle of crushed peanuts.  Purely optional.
Nutrition
Serving: 1g, Calories: 356kcal, Carbohydrates: 21g, Protein: 7g, Fat: 31g, Sodium: 100mg, Sugar: 12g
SaveSave
SaveSave
SaveSave
SaveSave
SaveSave
SaveSave
House of Yumm is a participant in the Amazon Services LLC Associates Program, an affiliate advertising program designed to provide a means for us to earn fees by linking to Amazon.com and affiliated sites.