Chocolate Fudge Cookie Cake
 Get ready for Halloween with this Double Chocolate Fudge Cookie Cake loaded with pumpkin sprinkles, and purple and green frosting swirls!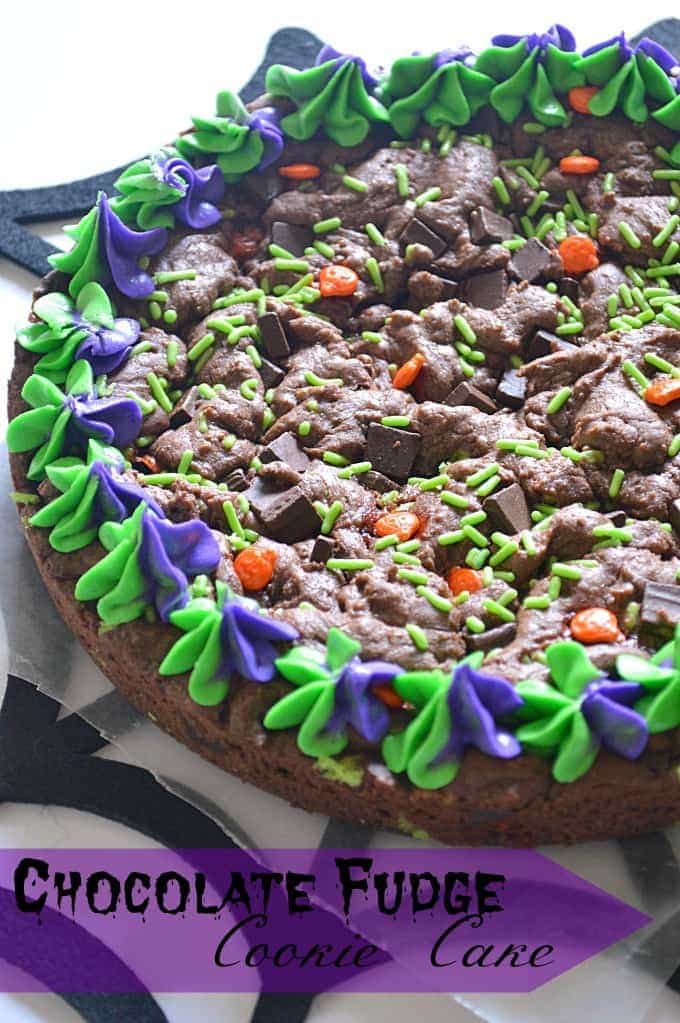 Who loves Halloween?!  I do! I do!!
Who loves a super simple yet delicious and festive dessert!  I do!
This double chocolatey fudge cookie cake of deliciousness is all of those things.  Full of chunks of chocolate.  Festive pumpkin sprinkles.  And of course, frosted to match.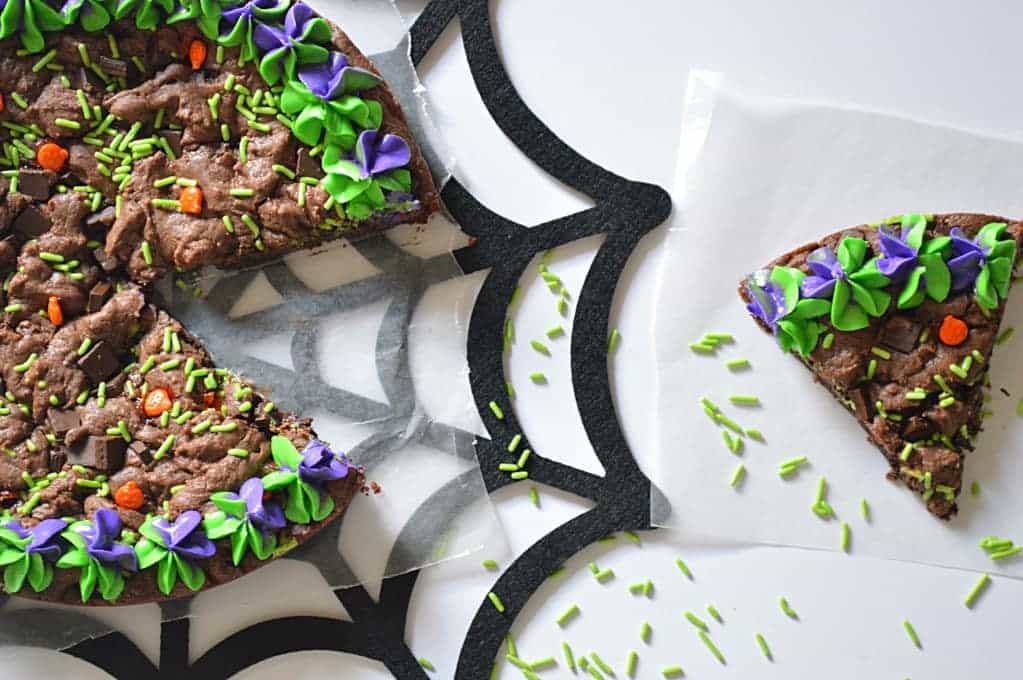 I love cookies, and really the only thing better than cookies, is one giant, supersized cookie.  Can I get an Amen?!  Do you remember the Patriotic Cookie Cake that I made for the Fourth of July?  You can never go wrong with a large cookie and festive frosting!
 Trust me this lovely treat will not last long in your household.  Luckily they are so easy to make you could easily whip up another if needed!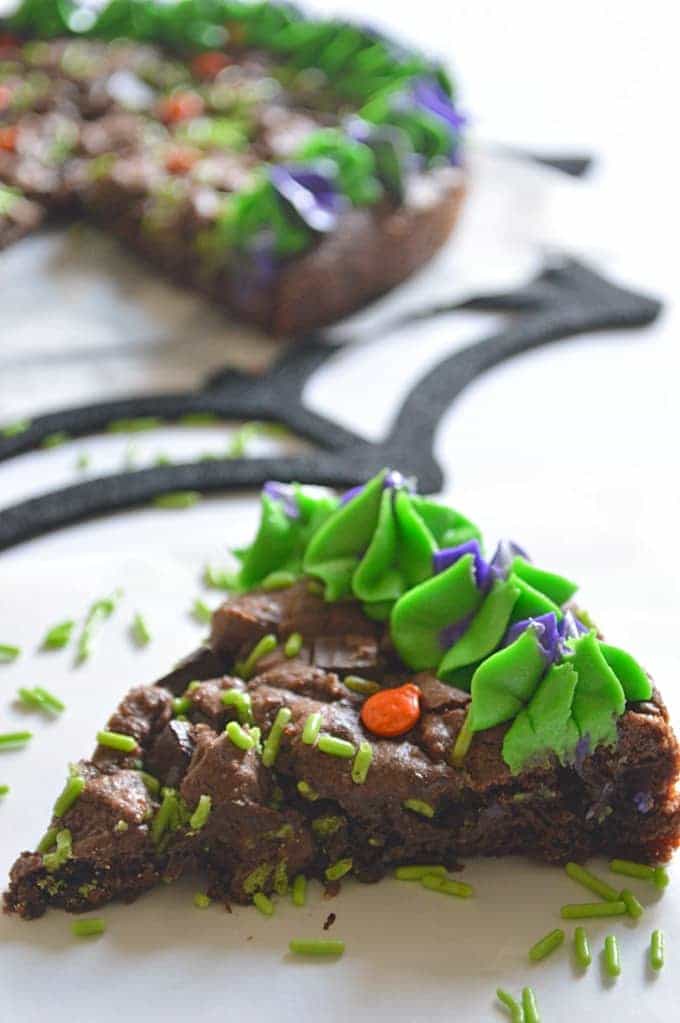 Make sure you stop by The NY Melrose Family, where I'm sharing the recipe for this sweet treat today.
While you're here though make sure you check out these treats too!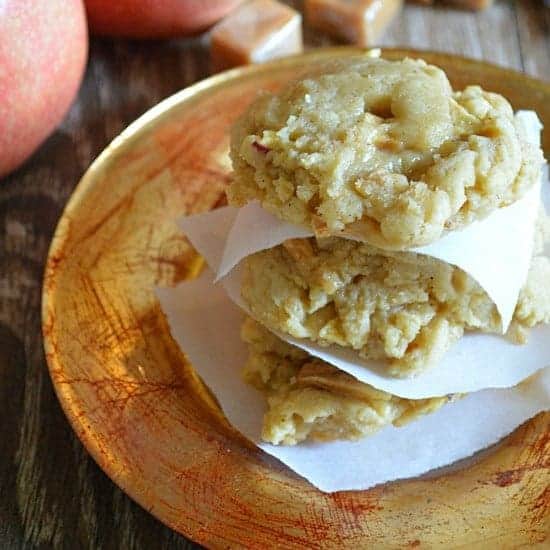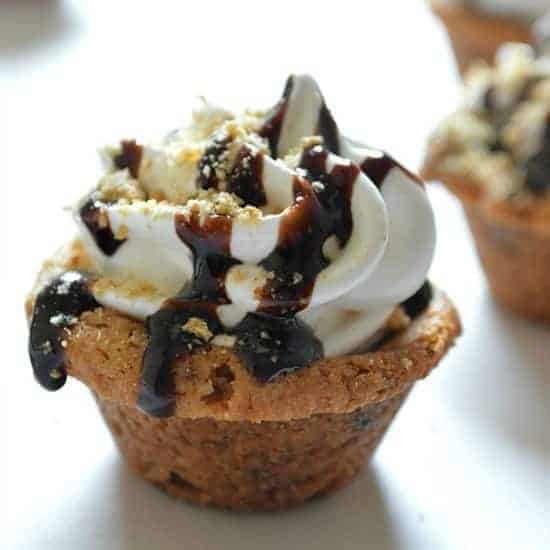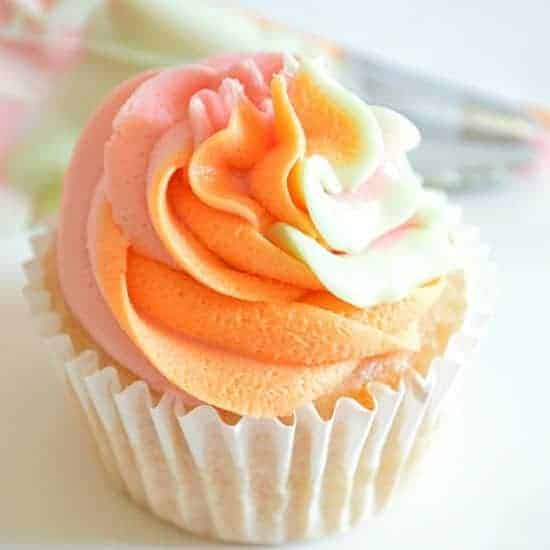 House of Yumm is a participant in the Amazon Services LLC Associates Program, an affiliate advertising program designed to provide a means for us to earn fees by linking to Amazon.com and affiliated sites.