This shop has been compensated by Collective Bias, Inc. and its advertiser. All opinions, as always, are mine alone. #FinalFourPack #CollectiveBias. Coca-Cola is a corporate champion of the NCAA.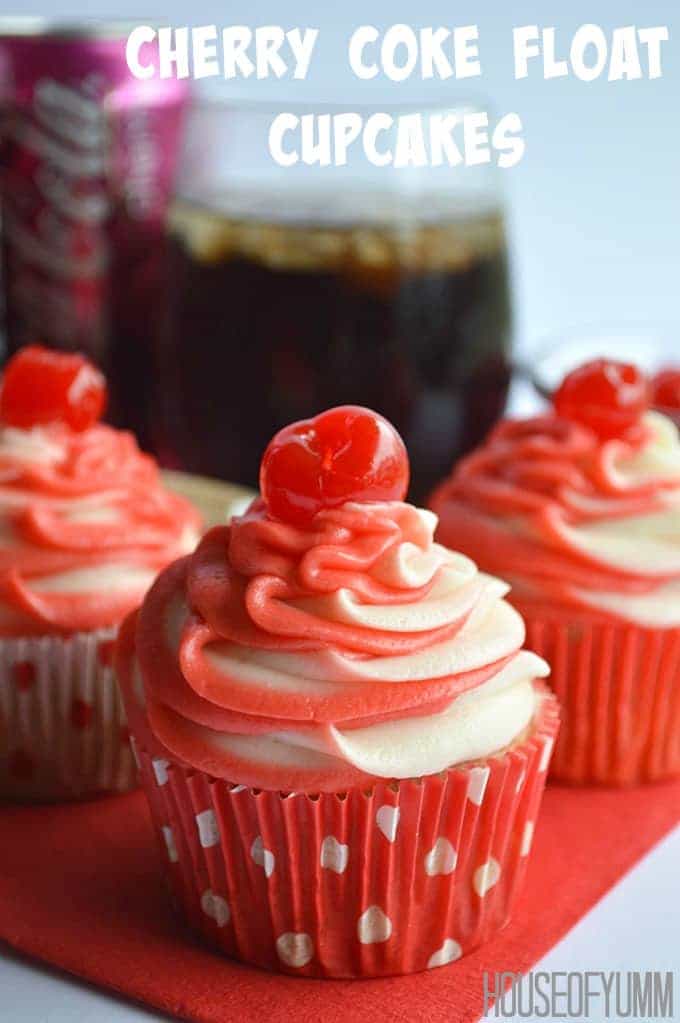 Who's excited for NCAA® March Madness?!  Besides the fact that the stores are stocked to the brim with delicious snacks, it's a fun time to plan a get together with friends and family! Even if they're not fans of a particular team they can surely enjoy getting together and having fun.  One of the deals we stocked up on recently were these Coca-Cola NCAA® Final Four Pack available at Walmart.  They're available in Coke Zero, Cherry Coke, and Vanilla Coke.  Have I mentioned before that I'm slightly obsessed with Coca-Cola?!  Well if not, then I absolutely am.  I love the classic taste, and the way the bubbles make me hiccup after the first sip.
Besides the fact that I love Coca-Cola, they were having a fantastic sale thanks to NCAA® March Madness, you can get 4 packs (16 cans) for $5 or 2 packs for $3.  Score!  Plus that makes it so easy to make sure we have enough for our guests, since I will most likely be sneaking a few of them for myself.  And also using a few to make these Ahhh-mazing Cherry Coke Float Cupcakes.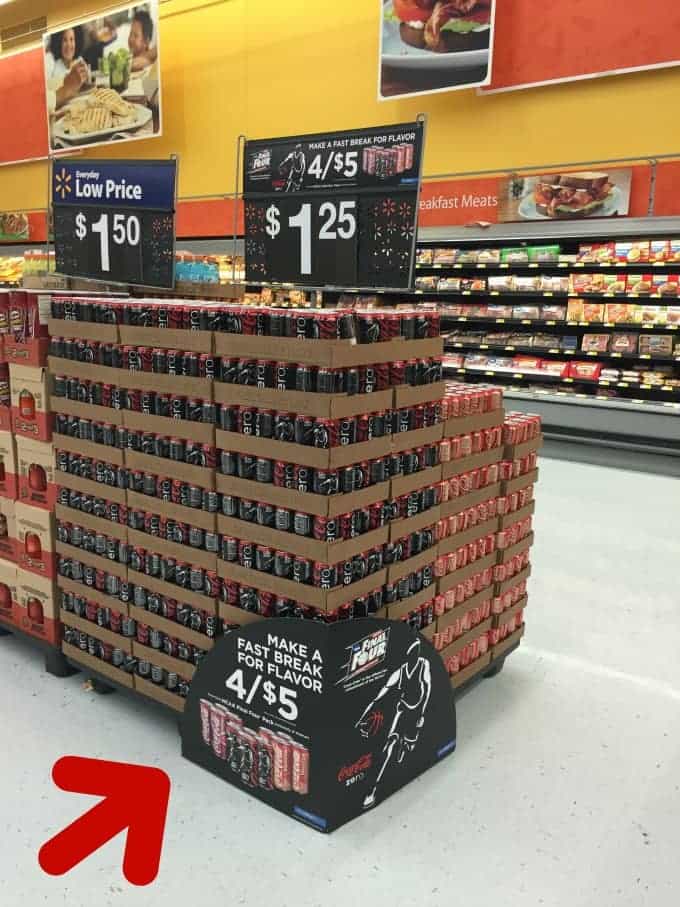 Who doesn't love a cupcake??  If you are that person, we may not be able to be friends..  Well, I may be able to get over it.  But you'll be having to deal with me talking about cupcakes, making cupcakes, taking pictures of cupcakes, and basically shoving cupcakes into your life whether you like them or not.  These Cherry Coke Float Cupcakes are a definite winner for me!  Not to mention they are a winner for my husband too..and my hubs is not a fan of sweets.  I know right?  But even he cannot pass up  a cupcake.  In fact this recipe is so simple to make the cakes, he could bake these on his own!  The hubs loves to cook, but I don't believe I have seen him do any baking.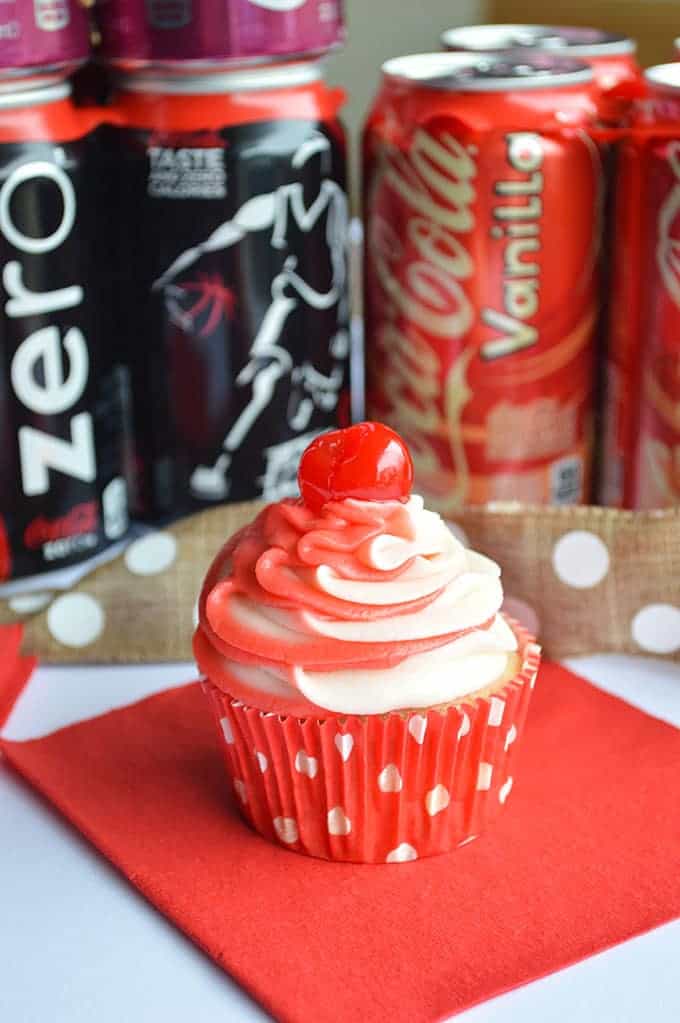 The cake is super easy, cake mix and some Cherry Coke, plus a little additional cherry extract to boost the flavor.  They 're filled with a superb Cherry Coca-Cola reduction glaze.  Whaaaat?!  Yes, you heard me right.  A Cherry Coca-Cola reduction glaze.  Just saying that makes me feel happy.  The glaze filling makes these so moist, and definitely infuses the flavor straight into the heart of the cupcake.
 Top all of that off with a cherry-vanilla swirled frosting, a maraschino cherry, and all is right in the world.  (If you need some help with swirling the frosting, make sure you check out my tutorial on how to do it here.) No matter how the games turn out, these will be a sure hit!  And most likely, the talk of the party!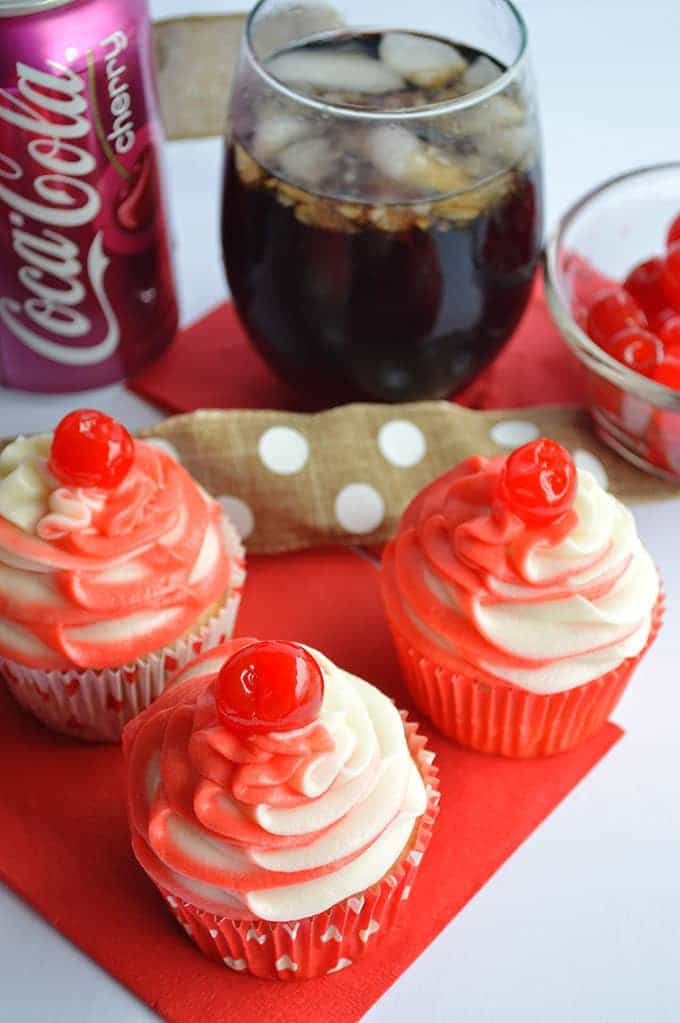 Now, not only are you now aware of the amazing deal for the Coca-Cola NCAA® Final Four Pack available at Walmart, have an amazing cupcake recipe, there's a giveaway too!   The National Coke Zero Final Four Selfie contest! You can upload a selfie with a Coca-Cola product on the site below, and be entered to win 2016 NCAA Final Four tickets. Afterwards, you can go on the site to find your selfie and see all of the others!
Coca Cola #FinalFourPack Walmart Sweepstakes – $1,000 in Prizing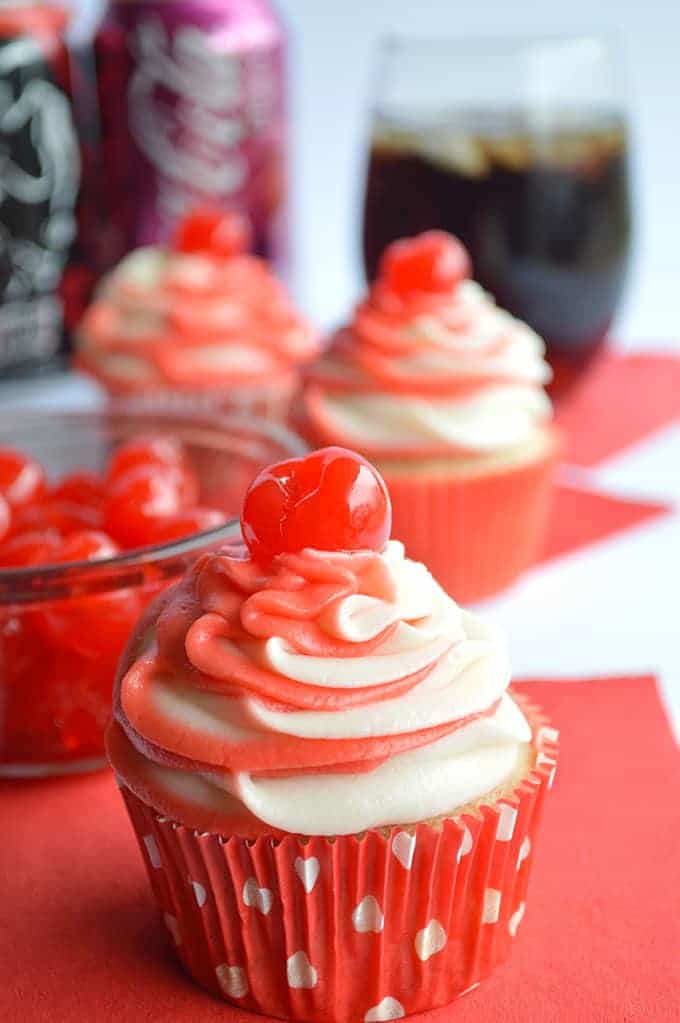 Make sure to follow Coca-Cola and Coke Zero online!
Coca-Cola: Twitter | Pinterest | Instagram | Facebook
Coca-Cola Zero: Twitter | Pinterest | Instagram | Facebook
I hope you enjoy the recipe!  You can follow along with me and never miss a recipe by signing up for my newsletter.  Follow me on Instagram and tag #houseofyumm so I can see all the HOY recipes you make.  And  if you want to follow along in my everyday life on snapchat (username: houseofyumm) 💜
Check out all the Tips & Tricks for the Perfect Cupcake here! 
Serene
Serves 18
Cherry Coke Float Cupcakes
Enjoy the refreshing flavors of Cherry and Coca-Cola together with these Cherry Coke Float Cupcakes made with real Cherry Coca-Cola and a vanilla-cherry swirled frosting on top!
20 minPrep Time
30 minCook Time
50 minTotal Time
Ingredients
1 white cake mix
1 and 1/2 cup Cherry Coca-Cola (room temperature)
2 teaspoons cherry extract

Filling

1 cup powdered sugar
2 tablespoons reduced Cherry Coca-Cola

Frosting

1/4 cup butter (room temperature)
5 cups powdered sugar
2/3 cup heavy cream
1 teaspoon vanilla extract
1 teaspoon cherry extract
Instructions
Preheat oven to 350 degrees. Place cupcake liners in cupcake baking tray and set aside.
In medium size mixing bowl add the white cake mix and the Cherry Coca-Cola. Stir until combined. Add in the cherry extract and mix.
Using a 1/4 measuring cup scoop the batter into the cupcake liners.
Bake for approximately 16 minutes or until fully cooked, if you insert a toothpick into the middle and pull it out it should come out clean.
Allow to cool in the baking pan for 5 minutes then remove to continue cooling on a wire rack.

Filling

Place 1 cup of Cherry Coca-Cola into a small pot and bring to a simmer. Allow to simmer for approximately 10-15 minutes. The soda will be reduced to about 1/3 of a cup, remove from heat and allow to cool. Can place into a heat resistant container and place in the refrigerator to cool more quickly.
Once the reduced soda is cooled you can make the filling. In a small mixing bowl combine the powdered sugar and the reduced Cherry Coca-Cola. Stir until combined. Will be a thick glaze.
Cut out the center of the cooled cupcakes with an apple corer or a paring knife. Set the center of the cupcake aside. Drizzle the glaze into the opened center of the cupcake and then replace with the piece of cake that was removed.

Frosting

In large mixing bowl beat the butter over medium speed until creamy.
Add in the powdered sugar and heavy cream. Continue to mix over low speed until the frosting becomes thicker, then beat over medium speed until peaks form.
Divide the frosting into two bowls. In one bowl add the vanilla extract and stir to combine. In the other bowl add the cherry extract and some red food coloring. Stir to combine.
To create the frosting swirl, each frosting to it's own piping bag and then combine both piping bags together into a third with a frosting tip.
I used a Wilton 2D tip.
7.6.4
371
https://houseofyumm.com/cherry-coke-float-cupcakes/
 More  Treats to Enjoy: