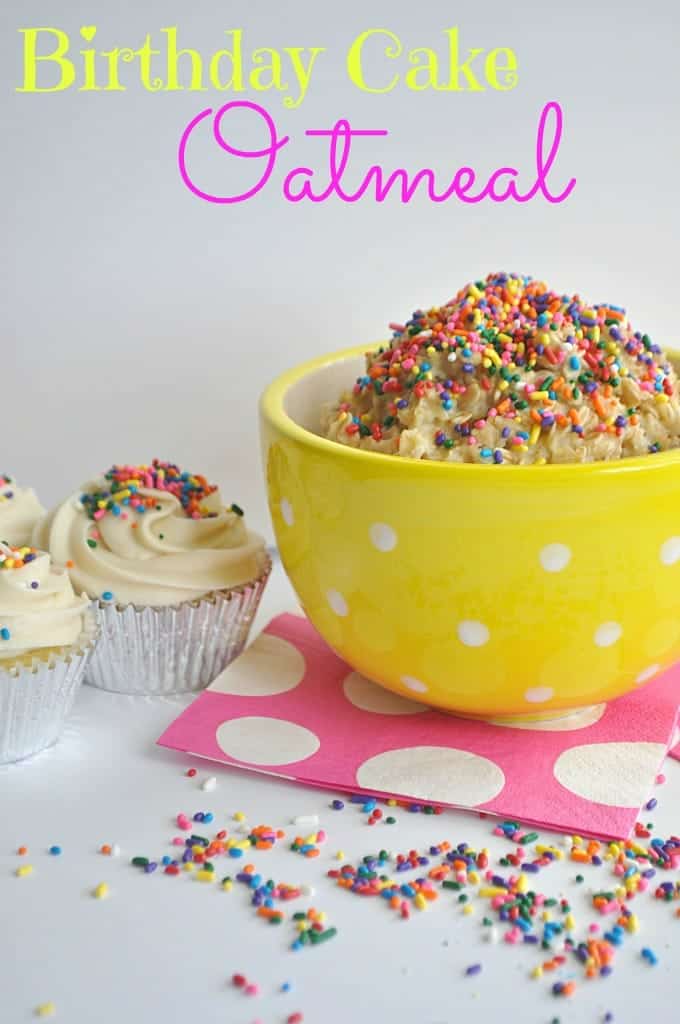 Oh my goodness!!  Who doesn't want to start their day off with a large bowl of cake batter!?  Please don't tell me that I'm the only one!!  This cake batter oatmeal is so quick and easy to make it's the perfect breakfast for a birthday breakfast, or any other day too.  Starting my day with sprinkles just puts me in a better mood.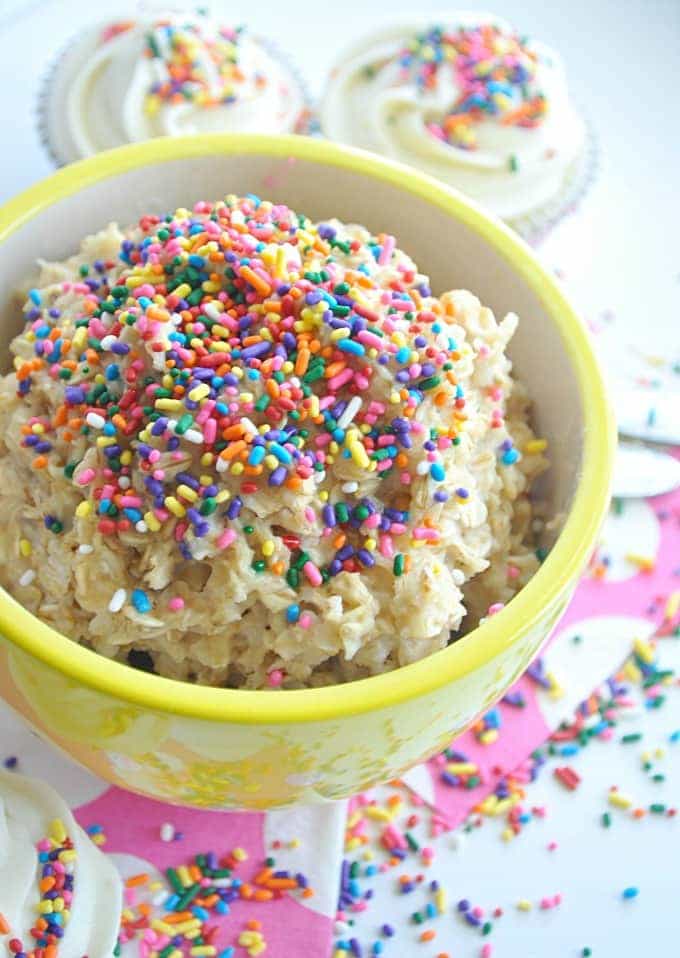 Look at all that color!!!  How could you have a bad day after that?  This breakfast is super simple to make, which could be a good or a bad thing.  And since it's mostly oatmeal that means it's healthy right??  I'm actually a real big fan of dessert for breakfast. So I'm not too sure how I feel about there being oatmeal in my cake batter!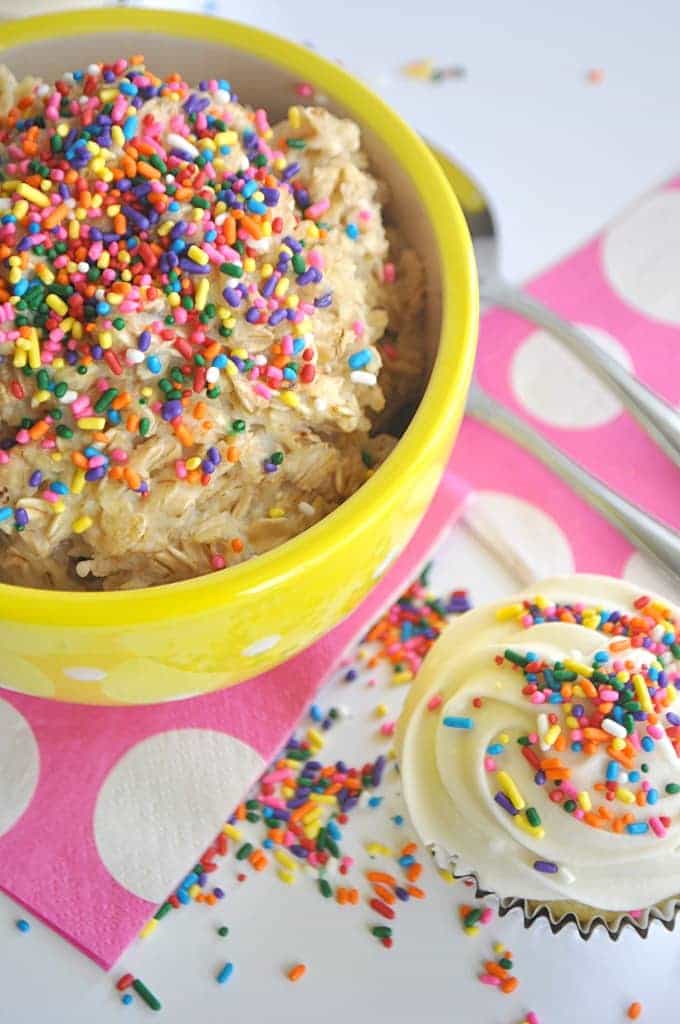 This oatmeal is really easy to make, and fun to eat, and the best part is…it really does taste like cake batter.  Hopefully you have a few minutes to add some sprinkles to your breakfast and have a great day!
Birthday Cake Oatmeal
Ingredients
½ cup milk
½ cup water
½ cup old fashioned rolled oats
½ tsp vanilla extract
4 tbsp yellow cake mix
Instructions
Heat treat the cake mix by putting in a heat safe bowl, microwaving in 30 second increments until internal temperature of the cake mix reaches 165°F. Can also spread the cake mix out on a baking sheet and bake at 350°F for 5 minutes. Allow the cake mix to cool to room temperature before using.

Heat milk in a small saucepan until edges start to simmer.

Stir in oats and vanilla extract. Cook for 5 minutes or until oats are softened and creamy.

Stir in the cake mix.

Serve into bowls and top with sprinkles.
Nutrition
Calories: 452kcal, Carbohydrates: 82g, Protein: 11g, Fat: 8g, Saturated Fat: 4g, Cholesterol: 12mg, Sodium: 491mg, Potassium: 308mg, Fiber: 5g, Sugar: 32g, Vitamin A: 198IU, Calcium: 284mg, Iron: 3mg
House of Yumm is a participant in the Amazon Services LLC Associates Program, an affiliate advertising program designed to provide a means for us to earn fees by linking to Amazon.com and affiliated sites.