Animal Dip
This queso dip includes all the best flavors of In-n-Out Animal Style. Secret sauce, grilled onion, and burger grilled in mustard.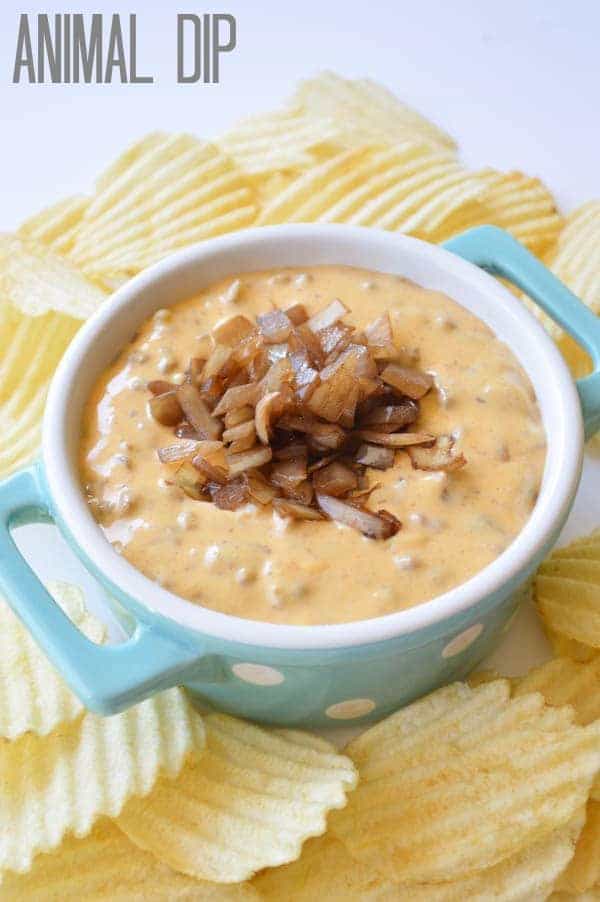 I'm not sure if this dip is a win because it gives me a reason to eat more chips, or if it's because it's like eating an In-N-Out burger…with chips. Either way, this dip is a definite win. I take my burgers seriously..especially my In-N-Out burgers. So when I tell you this dip has all the promised flavors, you best believe it.
The special sauce is definitely on point. It's the same sauce recipe I used for the Animal Style Grilled Cheese. Which is to this day one of my most popular posts. So I'm pretty sure y'all enjoy a good Animal Style yourselves.
The grilled onions..delish. And this is coming from a person who doesn't like eating onions. Strange right? I'm the girl who orders my burger without onions and then gets a side of onion rings.  That's right.  I'm her.  I love the flavor they give, but then I typically pick the actual onion out of my meals.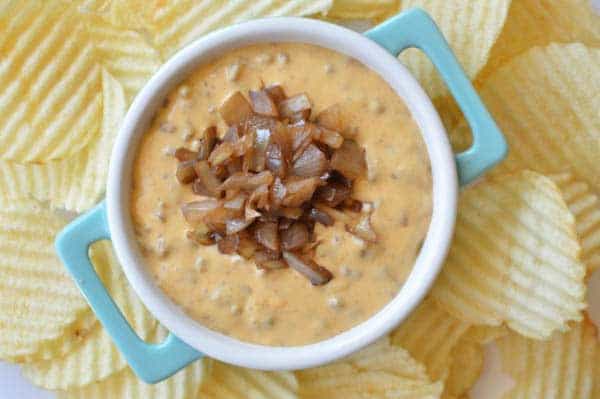 These grilled onions are a different story though.
 Hamburger meat, cooked in mustard. That's right. I researched In-N-Out and how they made their burgers and all the copycats say to cook your meat in mustard. So of course, I had to add that step.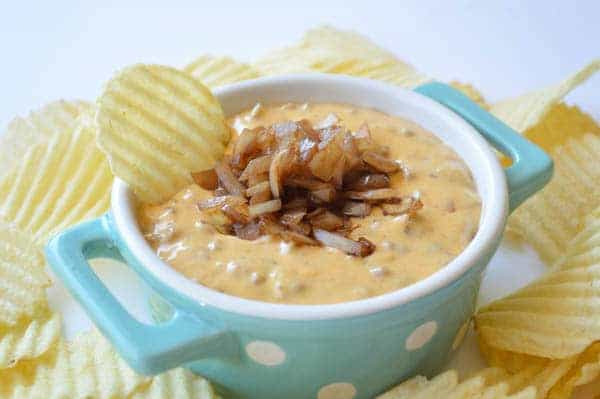 Finally. The cheese itself. I used Velveeta. It just gives that perfect creamy, cheesy, consistency. Mix all these ingredients together and prepare to be amazed. This dip was a huge hit in our house, and I have a feeling it will be a frequent visitor.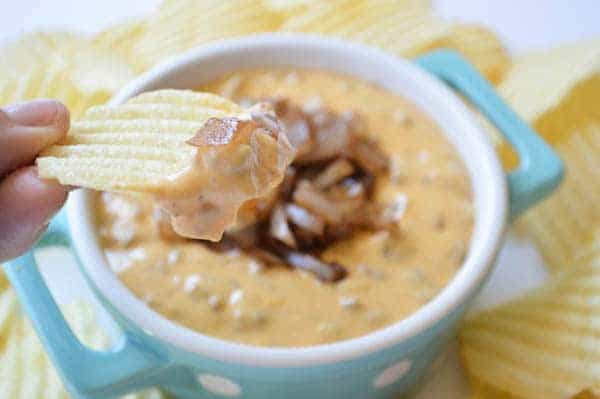 Sidenote: Are y'all on Instagram?  I love Instagram!  Make sure you follow me here and if you make any creations from the blog tag me so I can see!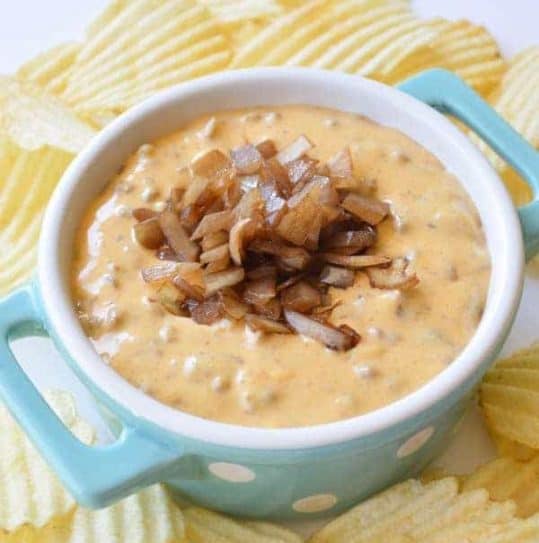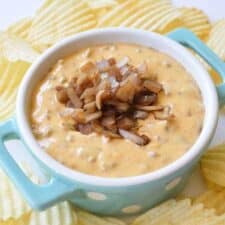 Animal Dip
This Animal Dip contains all the favorite flavors of In-N-Out in a queso dip!
Ingredients
½ cup small onion , diced
1 tbsp butter
2 tbsp soy sauce
½ lb ground beef
¾ tsp mustard
½ cup mayonnaise
2 tbsp ketchup
1 tbsp white vinegar
1 tbsp sugar
2 tsp sweet relish
2 tsp minced onion
16 ounces Velveeta
½ cup milk
Instructions
In a small pan grill the onion with the butter and soy sauce until onions are soft, about 3-5 minutes.

Remove the onions and set aside. Add in the ground beef and mustard and cook until fully cooked throughout. Set aside.

Prepare the sauce by combining the mayonnaise, ketchup, white vinegar, sugar, sweet relish, minced onion. Stir until fully combined, will be a smooth sauce. Set aside.

Cube the Velveeta and place into a microwave safe bowl. Heat for 5 minutes, stopping every minute and half to stir. As the cheese begins to melt and is able to be stirred, add in the milk to help thin it, continue heating until fully melted.

Add in the onions, ground beef, and sauce, stir until fully combined. Serve warm with chips!

Enjoy!
Nutrition
Calories: 334kcal, Carbohydrates: 12g, Protein: 17g, Fat: 24g, Saturated Fat: 9g, Cholesterol: 55mg, Sodium: 1328mg, Potassium: 328mg, Fiber: 1g, Sugar: 9g, Vitamin A: 669IU, Vitamin C: 1mg, Calcium: 350mg, Iron: 1mg
 Some more snack recipes
 Queso Blanco with Chorizo and Fresh Pico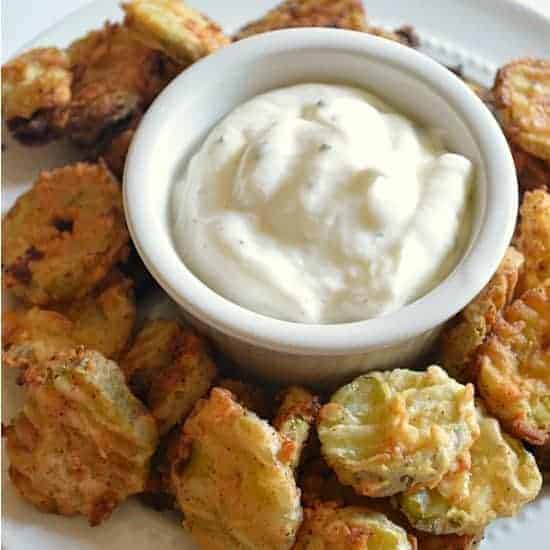 House of Yumm is a participant in the Amazon Services LLC Associates Program, an affiliate advertising program designed to provide a means for us to earn fees by linking to Amazon.com and affiliated sites.