Enjoy the flavors of an Almond Joy chocolate bar with this Almond Joy Chia Seed Pudding!  Breakfast or dessert?  Does it even matter?!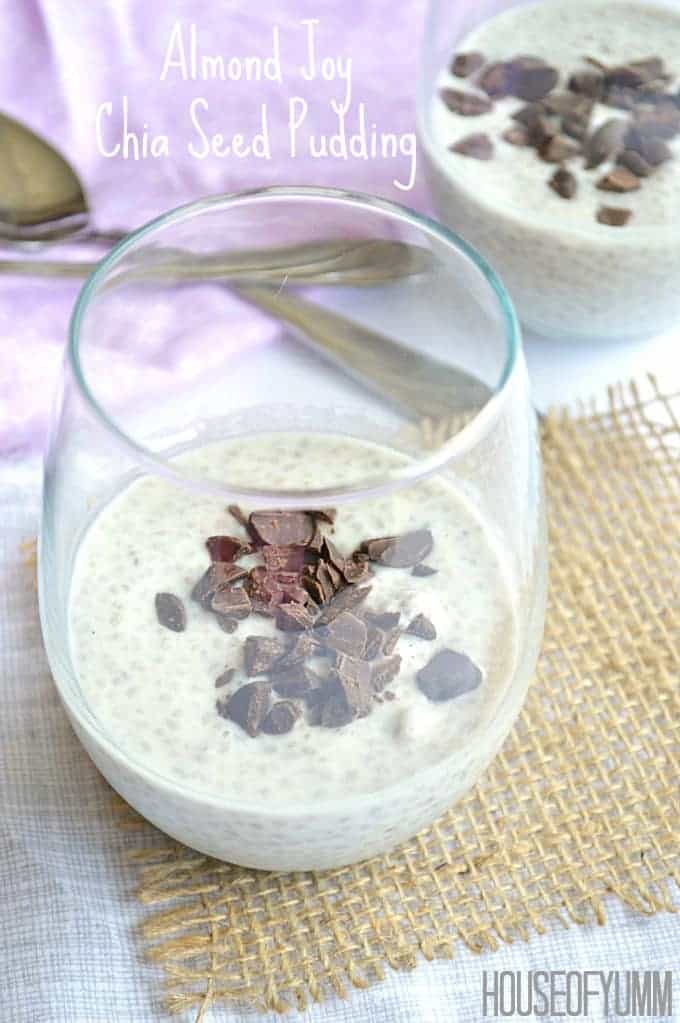 Ok, have you jumped on with this Chia Seed Pudding bandwagon yet?  If not, let me help you!  I'm not going to tell you all the health benefits of Chia Seeds, because, to be honest, I don't know them all.  But I can tell you that it is healthy!  And a quick trip to Google will better explain it to you than I could.  What I do know is that Chia Seed Pudding is quickly becoming a favorite for me, right up there with my morning Oatmeal.  And we all know how much I love my oatmeal! Chia Seeds are so easy to make and you can change it up to create new flavors also.  For example, this Almond Joy Chia Seed Pudding!  Has all the same flavors of one of my favorite candy bars..even the chocolate.  Chocolate for breakfast?!  Count me in!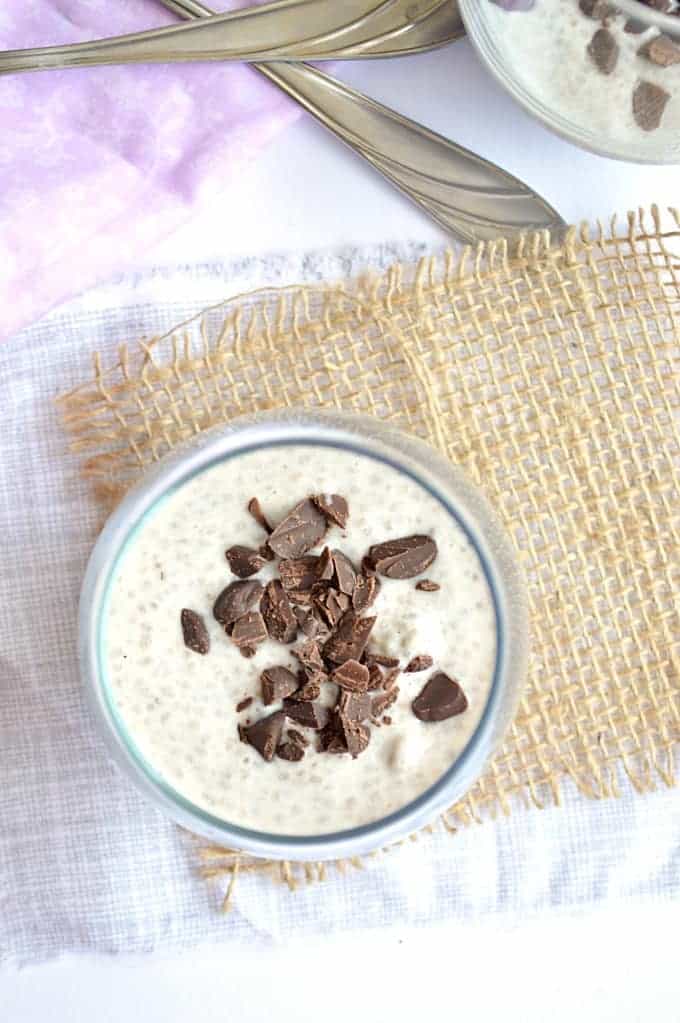 When making Chia Seeds for breakfast, it's best to have them chill in the fridge overnight.  You need to make sure that your Chia Seeds have absorbed liquid.  That's where the magic happens.  When you get them out of the fridge in the morning you may notice that they absorbed all the liquid and it's slightly thick.  I usually add some extra almond milk to get the texture just how I like it, not so thick, slightly runny. And with this recipe notice that I'm using Vanilla Almond Milk.  Which has some sweetness to it.  If you're using a non-sweetened almond milk add a little maple syrup to get a sweeter taste to your Chia Seed Pudding.  I know you are going to fall in love with chia seeds after this one!  Enjoy!
If you make this recipe make sure you take a picture and share it on Instagram with #houseofyumm !  I love seeing your creations!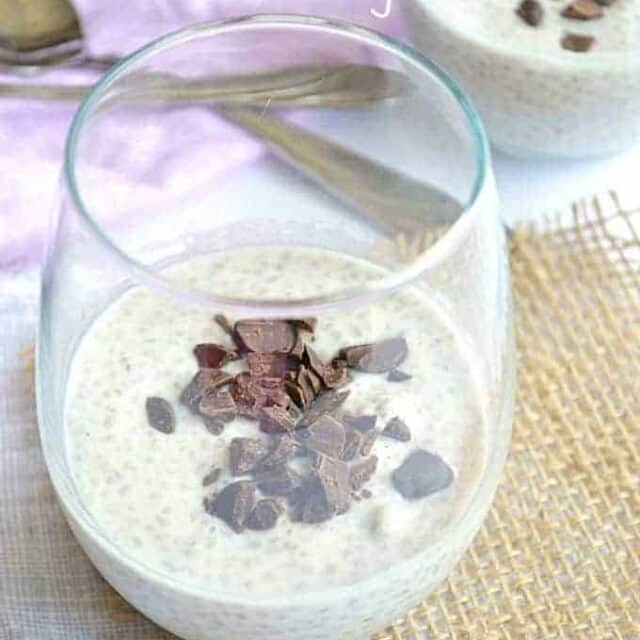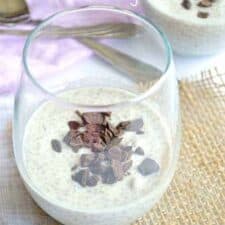 Almond Joy Chia Pudding
Enjoy the flavors of an Almond Joy candy bar with this Almond Joy Chia Seed Pudding
Ingredients
¼ cup chia seeds
½ cup coconut milk, canned
¾ cup Almond Milk, vanilla
¼ cup dark chocolate chips , chopped
Instructions
Add the chia seeds, coconut milk, and almond milk together in a bowl (or jar, or tupperware). Stir to combine. Place this in the refrigerator to chill for at least 3 hours or overnight.

Remove from refrigerator after chilling and chia seeds have absorbed the liquid. Add more almond milk for desired consistency.

Top with chopped dark chocolate. Serve and enjoy!
Nutrition
Calories: 233kcal, Carbohydrates: 16g, Protein: 5g, Fat: 18g, Saturated Fat: 12g, Cholesterol: 1mg, Sodium: 104mg, Potassium: 235mg, Fiber: 6g, Sugar: 5g, Vitamin C: 1mg, Calcium: 217mg, Iron: 3mg

More Breakfast Recipes to Enjoy!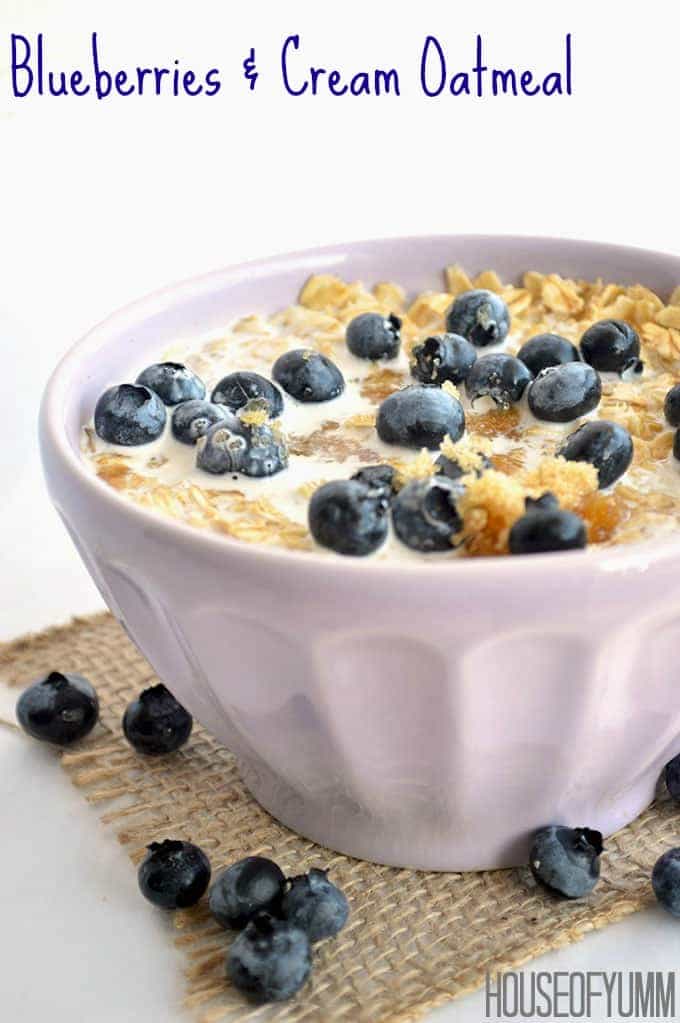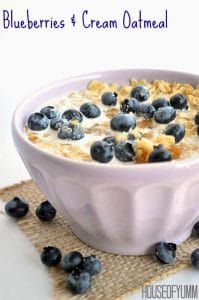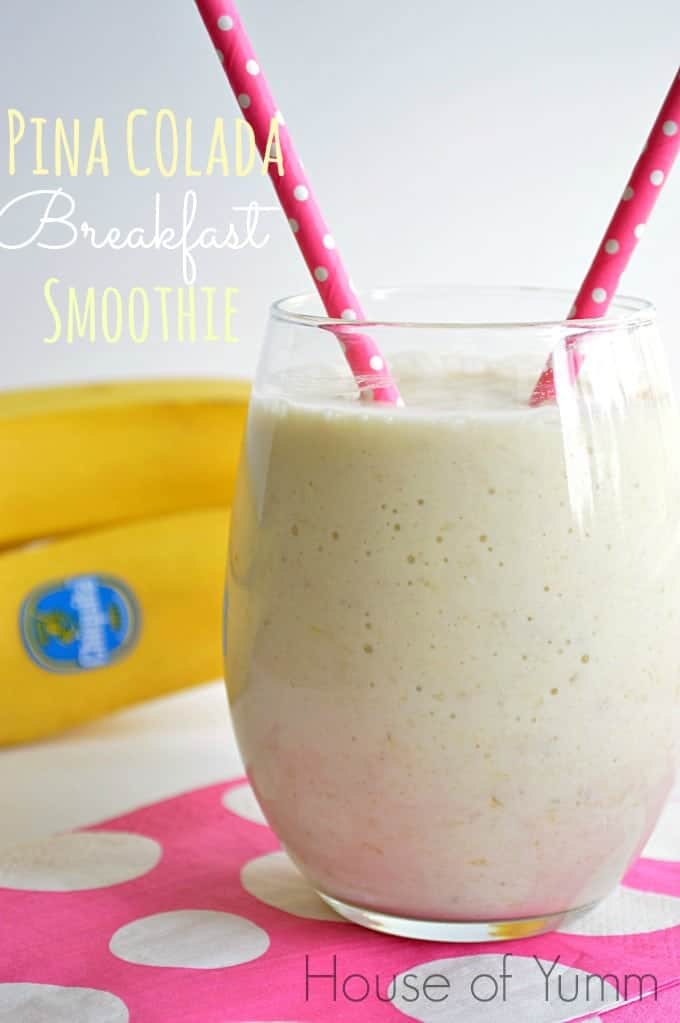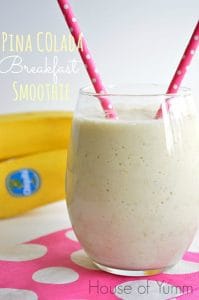 Pina Colada Breakfast Smoothie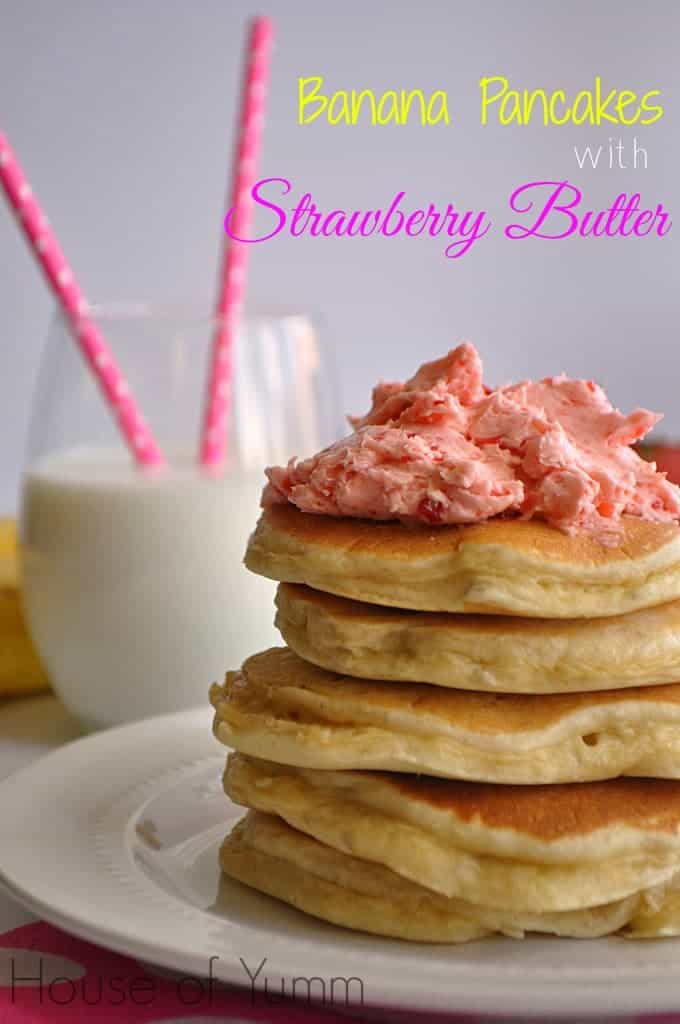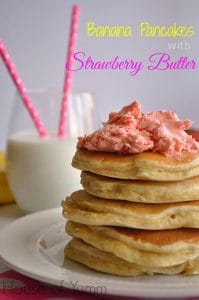 Banana Pancakes with Strawberry Butter
House of Yumm is a participant in the Amazon Services LLC Associates Program, an affiliate advertising program designed to provide a means for us to earn fees by linking to Amazon.com and affiliated sites.