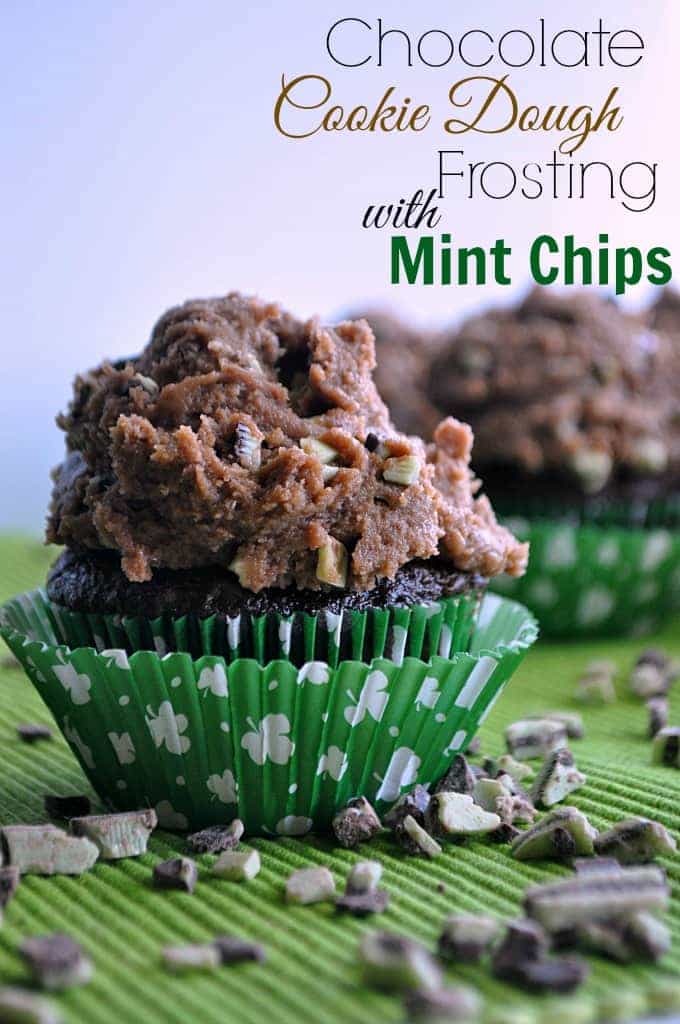 Chocolate cookie dough with mint chip frosting.  That is all.  The end.  No other words needed.  This picture, that phrase speaks for itself.  In all seriousness though, this frosting idea, maybe, perhaps, the BEST idea I've ever had!  Whoever came up with the idea to leave out the eggs and make cookie dough edible is a genius.  And I want to give them a big hug!
When you have a big glob of delicious edible cookie dough, what is the logical thing to do with it?  Put it on a cupcake of course.  Next best idea ever.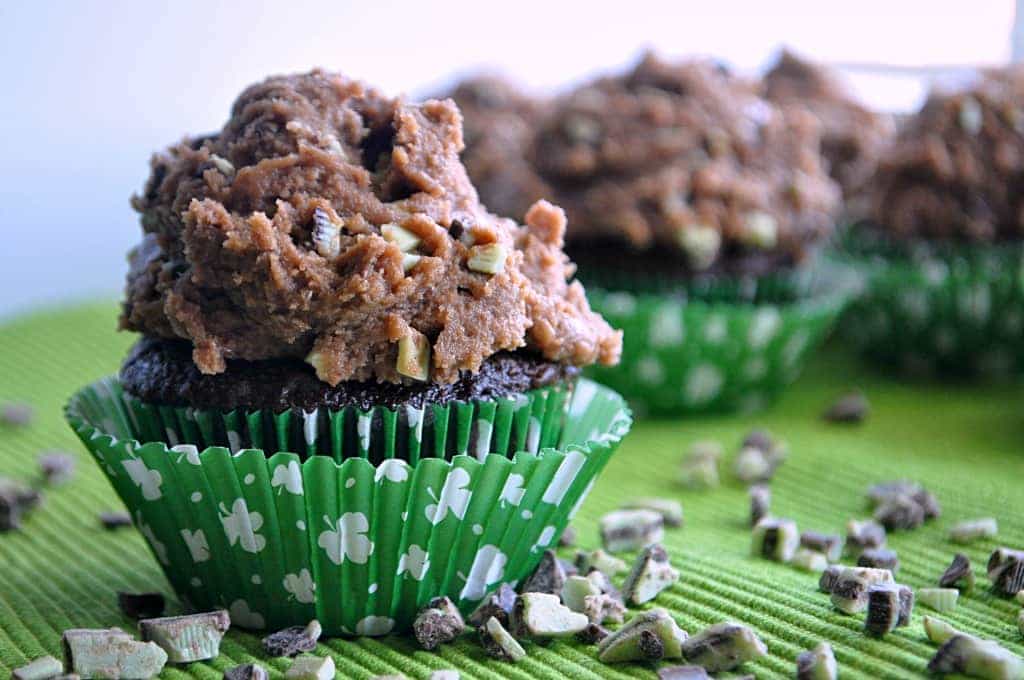 With St. Patrick's Day coming up it was only appropriate for me to put mint chips in the cookie dough, and what is mint's bestest friend in the whole world?  Chocolate.  Of course.  The whole idea for this frosting was just one logical conclusion after another in my mind.  Are you following my train of thought??
Exactly.
As I stated before no other words needed.
Chocolate Mint Chip Cookie Dough Frosting
Ingredients
1/2 cup butter softened
3/4 cup brown sugar
1 teaspoon vanilla
1/4 cup milk
1 1/2 cups flour
2 tablespoons unsweetened cocoa powder
1 cup Andes mint baking chips
Instructions
Add butter, sugar, flour, vanilla, and milk into mixer. Mix on low speed until combined.
Add cocoa powder and mix on low speed until well combined
Add mint chips and stir to mix into dough
Dough will be thick. Spoon onto cupcakes.
http://houseofyumm.com/chocolate-cookie-dough-frosting-with-mint-chips/
Linked Up with
House of Rose– Inspire Me Please Weekend